Back to Articles
Decorating with autumn's trendiest colours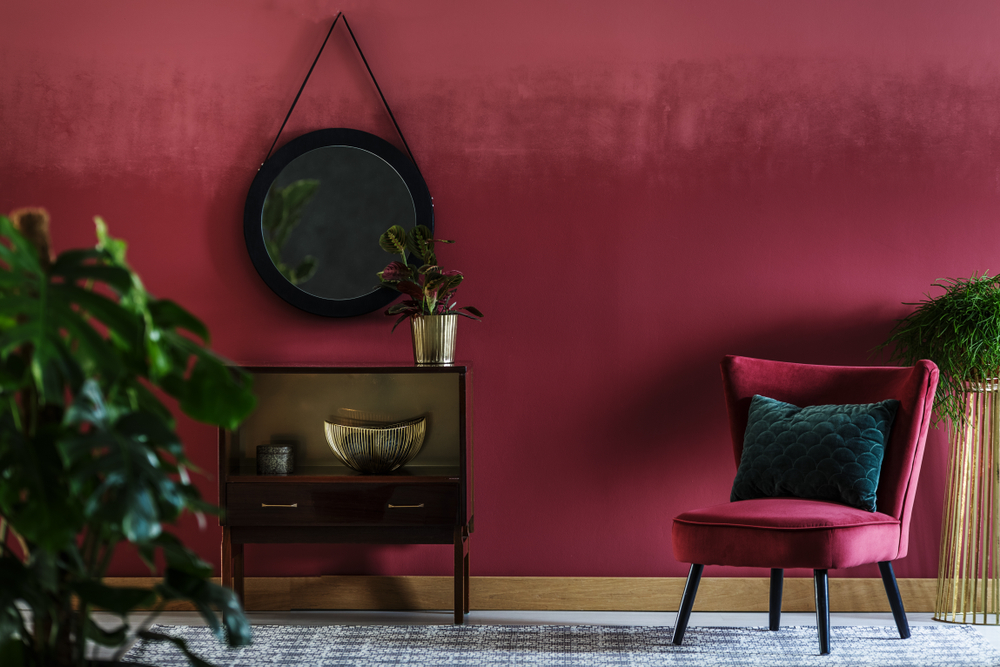 With summer drawing to a close, it's the ideal time to ready your interiors for the autumn months. Since you'll likely be spending more time inside during the cooler seasons, now is a great opportunity to complete that paint job you've been thinking about or make those home improvements you've been putting off.

Whatever you decide to do, if you want a stylish and on-trend interior, we suggest incorporating some of autumn's hottest colours. This blog post will cover some of our favourite shades that you'll be seeing plenty of (on and off the runway) this upcoming season.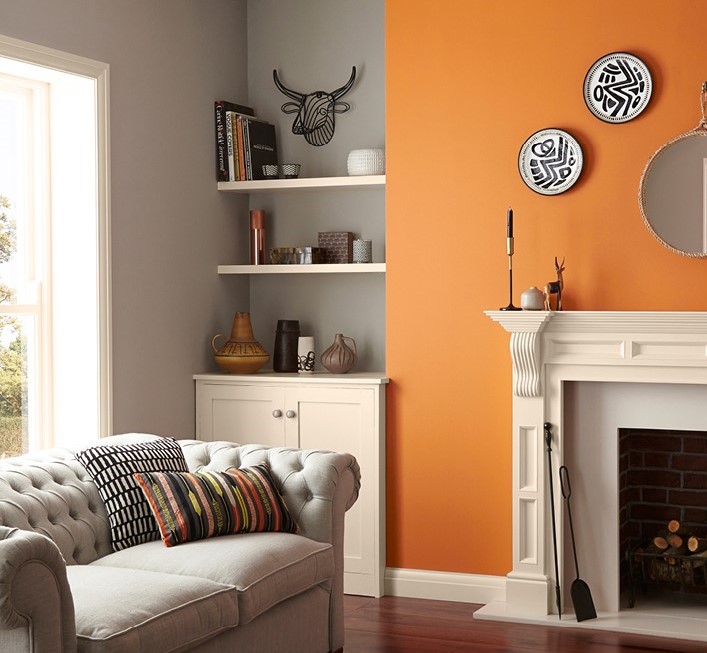 Rich oranges: Who says summer colours have all the fun? Orange is going to be big this autumn, and using the colour on your walls will instantly awaken your space. Try our shade Hot Toddy, from our Colourmix collection, for a classic, vibrant orange that will really stand out!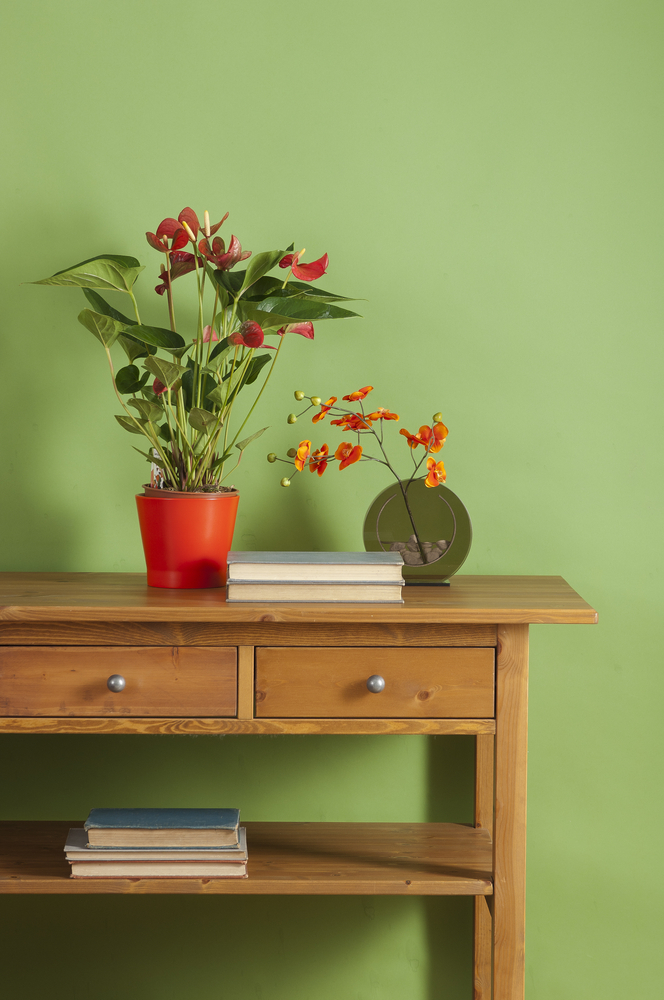 Guacamole: Guacamole is not just delicious to eat— it's delightful to look at! This refreshing and tranquil green will make a tasty foundation for your walls, and set a great scene for your space. Try guacamole in the kitchen or dining room for an invigorating yet earthy backdrop to your feasts. Guacamole-hued furnishings such as tables, chairs, and sofas will also look fabulous throughout the home for the perfect pop of trendy colour. Try our shade Gentle Olive to get the look.
Twilight blue: Is there anything more magical than a striking blue? Prepare for this bewitching shade to sweep the runways, the racks, and the most stylish walls this season! We especially love evening blue on sofas and chairs (it looks gorgeous in velvet!) as well as in textiles and rugs. For a great twilight blue wall, try our colours Runaway or Pier View.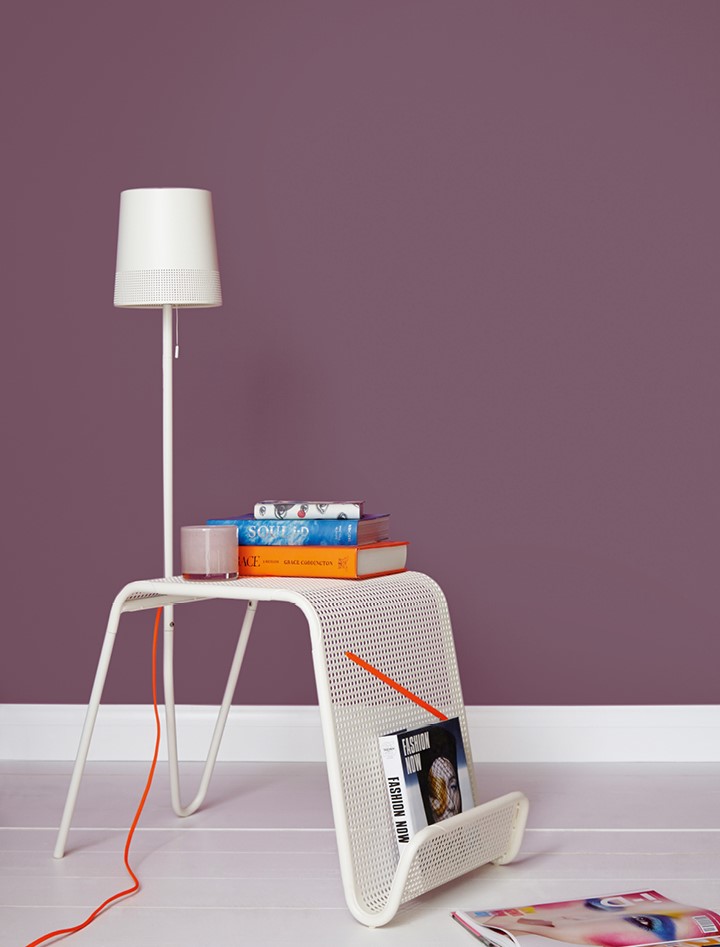 Purples: From soft Lavenders and low-key mauves to shocking violet and gemstone-toned amethyst, purples are dominating this season. Opt for a soothing shade in your bedroom, like Tea Gown, and something more punchy in your living area, such as Cover Story.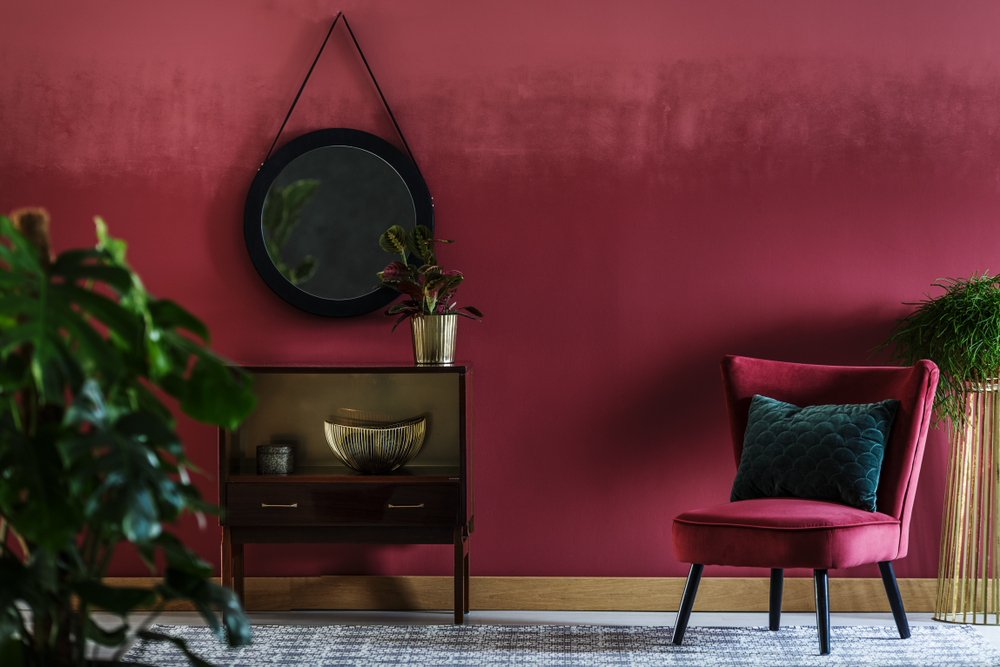 Merlot: A true autumn classic, Merlot will never go out of style as far as we're concerned. Not too in-your-face but still statement-making, this uber rich colour is sensationally chic. Accent your rooms with merlot accessories—throws, vases, lamps— or give wooden tables and furnishings a trendy makeover with a quick coat of merlot paint. Try our shade Seduction from our Colourmix Collection for an instantly cosy atmosphere.

Who's ready for cooler nights and interiors that are oh-so-right? We certainly are, and the above colour suggestions are sure to make a positive impact within your home. For more interior design tips, visit us on the web. Call into your local Crown Paints stockist to find your ideal shade and for everything else you need to get started.