Back to Articles
Christmas
make over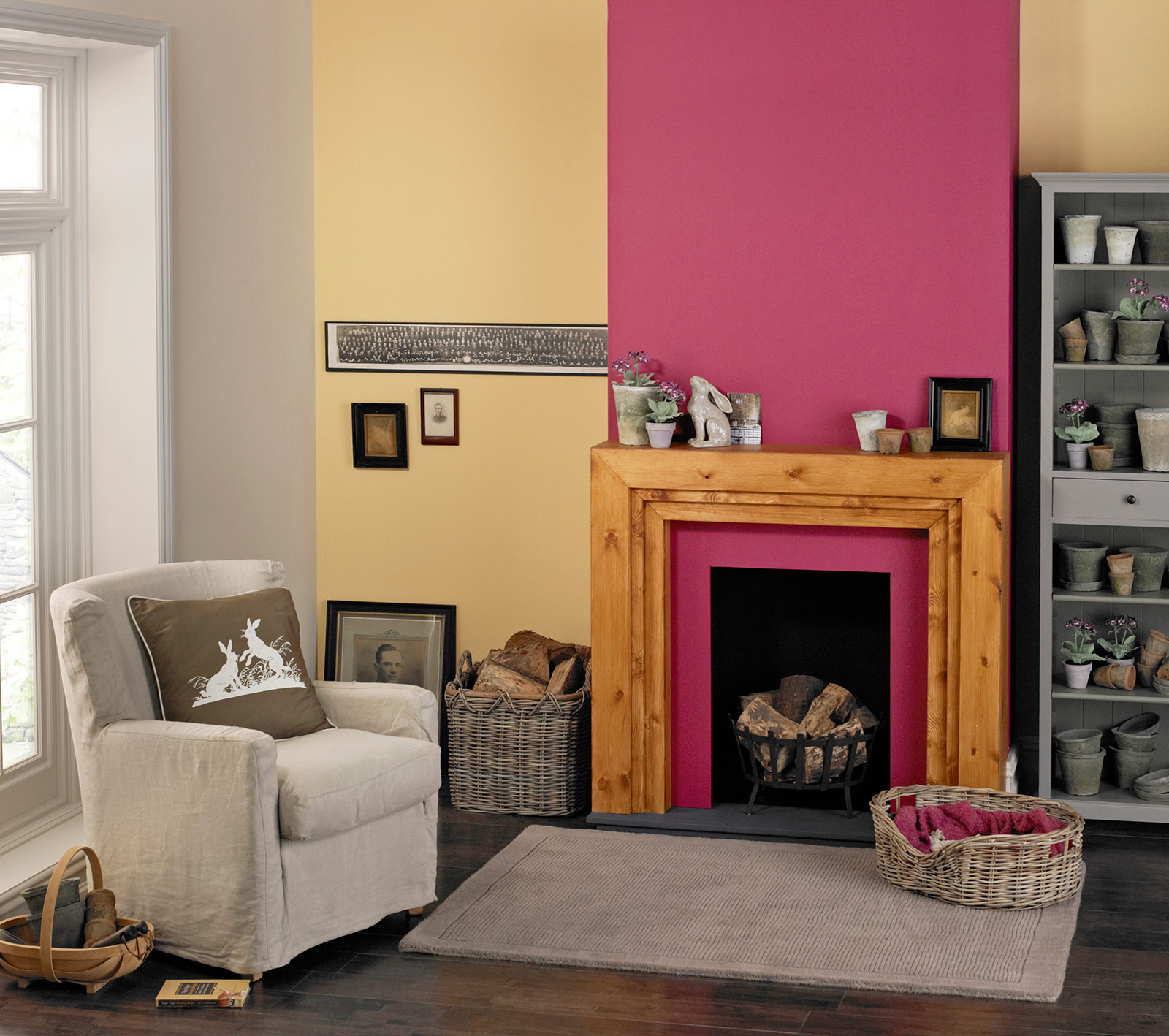 It's not so long ago that most rooms in Irish homes had a fireplace.
Return to Inspiration

It's not so long ago that most rooms in Irish homes had a fireplace. Many in the main family room, have been blocked up and replaced as the focal point by the modern centre of attention, the TV. Others are still on view but with no real purpose, often in a spare bedroom. So with the nights closing in and Christmas fast approaching why not resurrect that poor disregarded feature and bring a fresh sense of purpose to your main family room or even create a cosy getaway in your spare room with this easy to achieve make over.
Warm, sultry creams and neutrals are the starting point for main walls. Crown has a multitude of tones that will work perfectly.  Not only will they brighten the space but also capture the light beautifully when complemented by dark stained or laminate floors.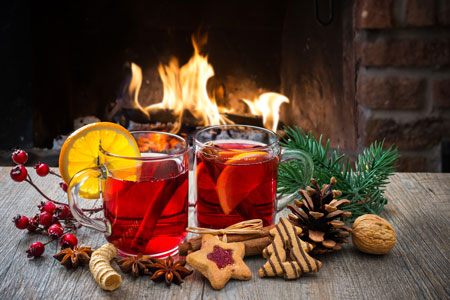 Here we've used neutral Snowfall coupled with the rich cream of Pale Gold. To get the best choice for your room, shortlist your colour selection from the Crown colour range then visit your local stockist for a sample pot. Paint a stripe of each on the wall in order to determine your favourites to best complement your own room.
By keeping the main walls neutral you are free to introduce flashes of colour through furnishings or a feature wall colour to highlight the central feature of your room, that old forgotten fireplace. Be as bold as you like – we've used Shocking Pink.
As the intent is to create a relaxing intimate room, we've used no sheen matt emulsion for all the walls and, a subtle, satin finish for the woodwork.
When it comes to accessories, there is such a vast selection available that you will be spoilt for choice when adding your finishing touches. We suggest adding texture to the room with neutral coloured woollen rugs or throws. Introduce further, natural, textures with wood, wicker baskets and even painted terracotta pots. Not only are these comforting and tactile but are suggestive of a snug country cottage getaway, making this room even more inviting.
Enhance that rustic feel further by upcycling a worn bookcase or dresser. Use matt finish, multi surface, Easyclean emulsion to complement the textures already introduced. This is a quick and easy, low cost way to create a unique piece of furniture for your new family room. Finish off with a group of framed photographs to create an interesting focal point on your wall.
To see how these colours, or any others, from the Crown colour range would look in your room just download our free MyRoomPainter app, available now on Google Play and the App Store.
 Return to Inspiration