Back to Articles
White
Christmas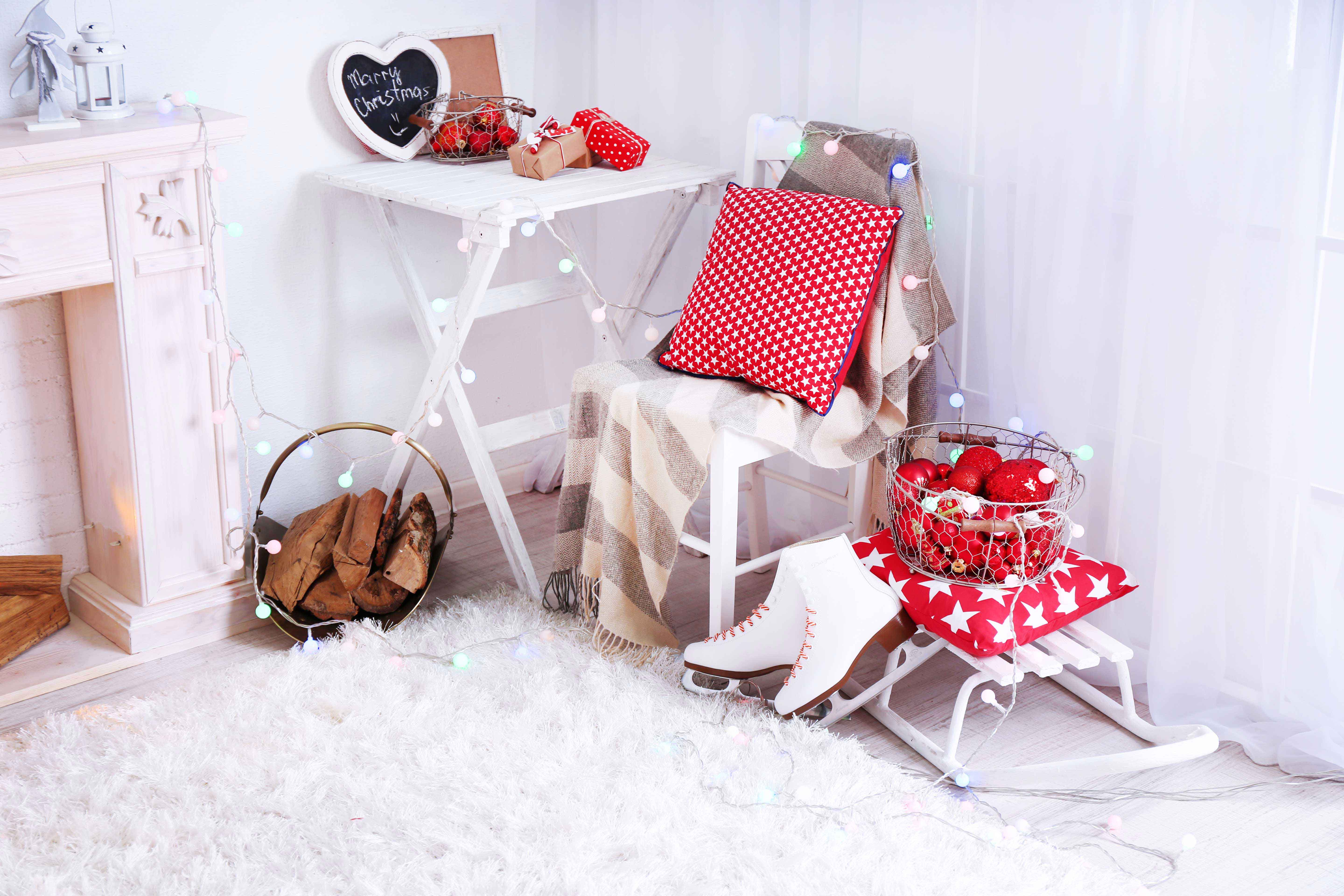 The festive season is upon us and we're all humming "White Christmas" without even realising it. So with that very song on our lips, let's look at some original decorations for our homes.

Clean and roughly sand an old kitchen chair. Prime with Crown Multi Surface Primer, then brush on a top coat of Quick Dry Gloss, apply the paint roughly, for a rustic look. Adorn with a simple string of white Christmas lights, or an elegant ornament with a similarly high sheen, and it's transformed.  (Click images to enlarge) 
Do you have patio table from a set which had its seats broken years ago, but you figured you'd keep it "just in case"? Prepare in the same manner as the chair and dress both with some seasonally coloured soft furnishings . Now you have the perfect place to put that extra present for someone special or for Santa's milk and cookies.
If you don't have any old furniture at home here are some other ideas for unique a DIY Christmas project.
Gather some twigs or driftwood, then, make a batch of salt dough (there are loads of recipes available online).  Use a star shaped cutter and, if you plan to make a hanging decoration, pierce a hole before baking.
Cut the wood  to form the shape of your tree. Now roughly coat with left over paint.  For a table decoration the pieces can be left separate, but for a hanging decoration, bunch the pieces together and fix with glue or tie together with thread. Finish off with some beads or sequins.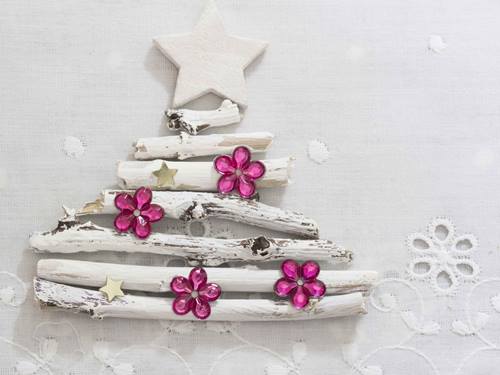 Second hand fire surrounds are quite inexpensive and are the perfect Christmas addition for any room without a fireplace. Remove any existing paint and cut a piece of MDF to size for a base.  Fix to the bottom of the surround with super strong wood adhesive (screws heads may damage your floor, but if you do use screws be sure the head does not sit proud and cover with filler or a plastic cap to prevent scratches). Prepare with Multi Surface Primer then Quick Dry Gloss or Satin. Fix to the wall with brackets , or leave as a free standing piece that you can move around.  Decorate the mantle and use the fire place to stack presents or other decorations.
We hope this puts you in the mood to make some unique decorations in your home this Christmas.
 Return to Inspiration