Back to Articles
Six Interior DIY Tasks you can do in a weekend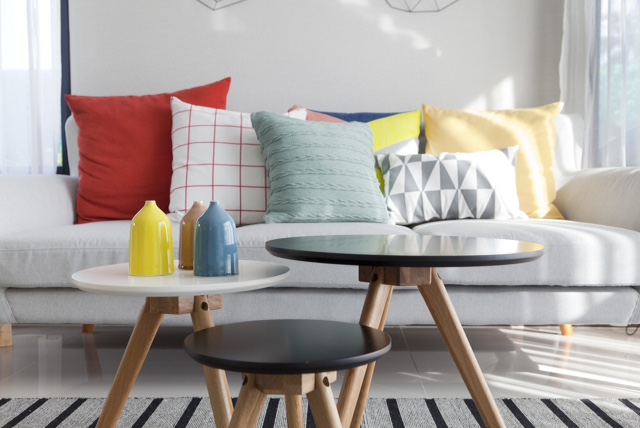 Interior DIY. We all know the expression, "if you want something done right you have to do it yourself"—well, here's your chance! Try the following six interior DIY tasks on your next free weekend and you'll be amazed at what a difference you can make in such a short amount of time.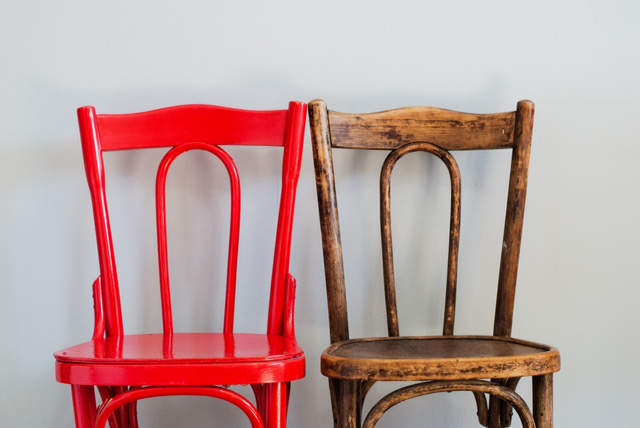 1. Spruce up some old furniture with a fresh coat of paint
If you have an old piece that's looking worse for wear, a quick coat of paint is often all it needs to be revived. Or, take a trip to the local charity shop to uncover some hidden timber treasures, and polish them up with a stylish hue. Sand, clean, paint and seal for a long-lasting job that'll enliven your interiors. For the spring months ahead, we love yellows, pinks, blues and other punchy brights!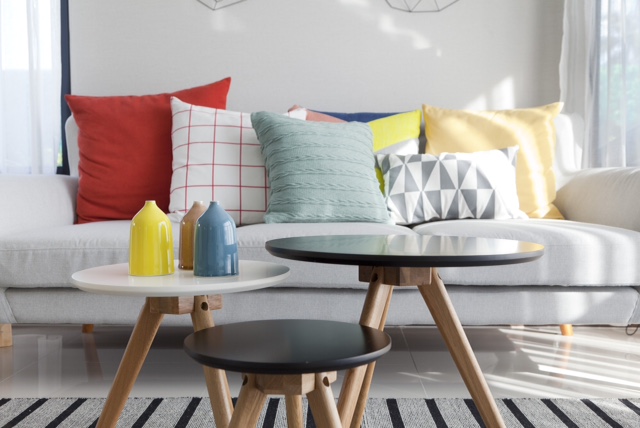 2. Create your own decorative pillows
This project works best with a sewing machine, although a needle and thread can do the trick if you have the patience! First, go to a nearby fabric store to select the fabric you'll want for your pillow(s). The amount you get depends on the size you want your pillow, but be sure to get enough for both sides. Opt for fresh patterns this time of year, and make it double sided—with different patterns/colours on the front and back—for a playful twist. Also pick up some standard pillow form (enough to fill your pillow). Cut two equal squares of fabric to your desired size, and turn them with the outer layers (the layers you want to display) facing each other, so that the pillow will appear inside out. Next, sew three sides of the pillow and—once finished—turn your three-sided case right side out. Stuff the pillow with the form and finish sewing the fourth side. Voila! A comfy and cute new place to rest your head!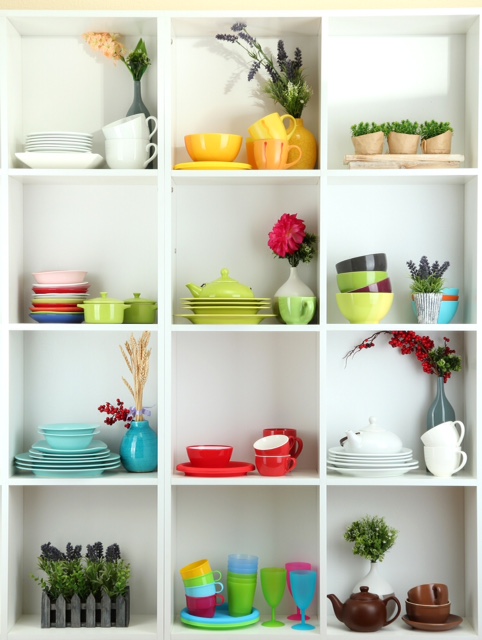 3. Paint some pretty glass vases
Chances are, you have a few standard glass vases around your home that are just begging for some eye-catching colour. Visit your local art supplies store and select some glass-friendly paint colours you'll want to use. Don't forget the brushes! Next, clean the vases you want to use with soapy water and let dry so you have a clean surface to work with. Next, paint the vases as desired and according to the directions of the specific paint you purchased. Complete with flowers and you have you'll have your favourite new accessory!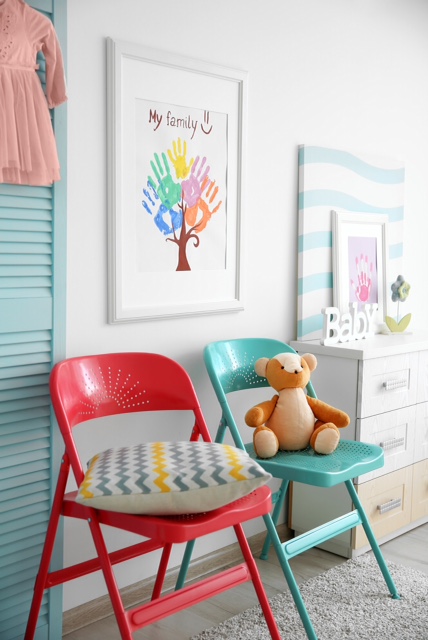 4. Make your own masterpiece
Nothing beats an original, right? Instead of investing in an often-expensive artwork or print, it's time to let your creative juices run free! Simply go to the store, buy a canvas and some paint (or medium of choice!) and get to work. Crown Paint's 40ml matchpots or left over emulsion paints are particularly well suited for this activity! Use tracing paper or paint by number if you don't enjoy free handing it. This is a great activity to do with the kids. Family handprints in fun colours are a very simple way to make something special and colourful!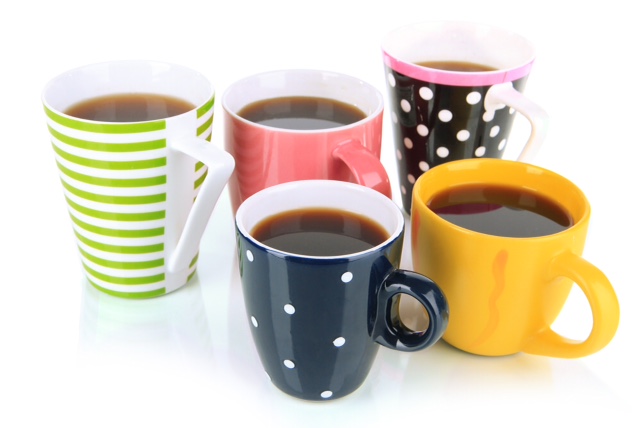 5. Give your cupboards some curb appeal
Your dishes deserve to be cute too! A simple way to add more pizzazz to your kitchen is by creating some adorable mugs. Start with white mugs and some oil-based sharpie markers in whatever colours you'd like. Simply use the markers to draw whatever designs you want. Personalise mugs with initials, make a springtime-approved mug by drawing flowers, or keep things classic and foolproof with stripes or polka dots. Once you're done colouring, allow to dry overnight and then bake at 175 C for 30 minutes to finish. These also make thoughtful gifts for any occasion!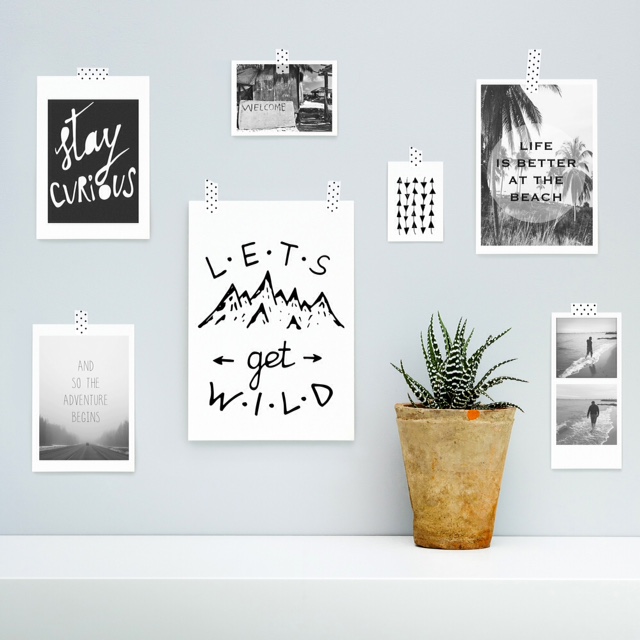 6. Build a feature wall
Instantly add interest to your interiors by creating a feature wall. As the focal point of the room, we recommend you start by painting this wall a different colour than the rest of the room. For greater contrast, choose a bold and bright colour, or for a subtler touch go with a lighter shade of the existing colour. Next, add to the wall. We especially love the idea of a picture wall, which can be made easily using assorted prints and/or frames. Hang whatever pictures/photographs you'd like and enjoy your lovely new focal point!

Feeling inspired? Can't wait for the weekend? Head to your nearest crown paints stockist for all your painting supplies or visit us on the web for more advice and inspiration!