Back to Articles
Creating the perfect spring bedroom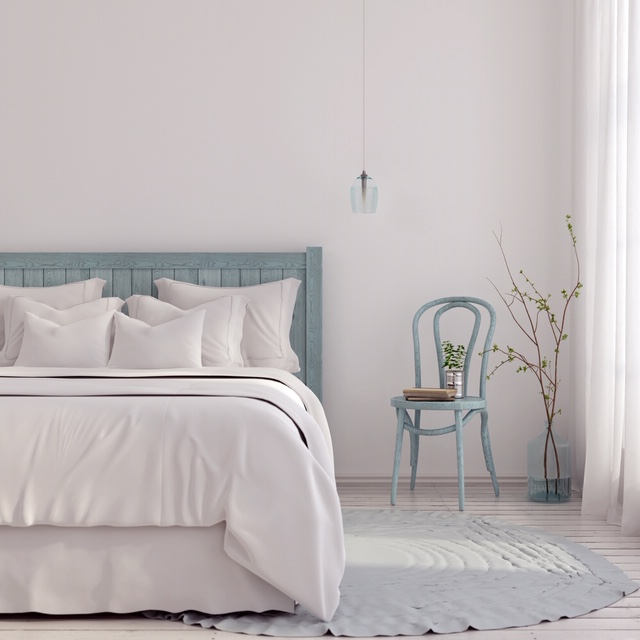 With the spring season finally upon us, we're preparing our interiors for the months ahead. Springtime is all about renewal and awakening, which means it presents the ideal opportunity to try something new in your home. Or, more specifically, in your bedroom. We think your bedroom is the perfect space in which to create a peaceful springtime oasis. The following blog post will tell you how.
When you think of spring, what colours come to mind? Beginning with a pretty wall colour will give you a beautiful foundation from which to build upon. We especially love greens and blues this season, as these colours will be great regardless of the time of year. Blue and green are also the most tranquil and calming of the colours, which mean they work well in spaces where you want to relax, like your bedroom.
Our new colour Spring Bud is a beautiful light olive green. Its mellow shade gives just the right amount of colour and will look fabulous with a wide variety of décor. Our colour Soft Ash is another spring-suitable shade--the perfect light blue-grey for neutral walls with some pizazz. If you want to go deeper and darker, try our shade Teal for a bold blue-green that is guaranteed to make your bedroom look chic.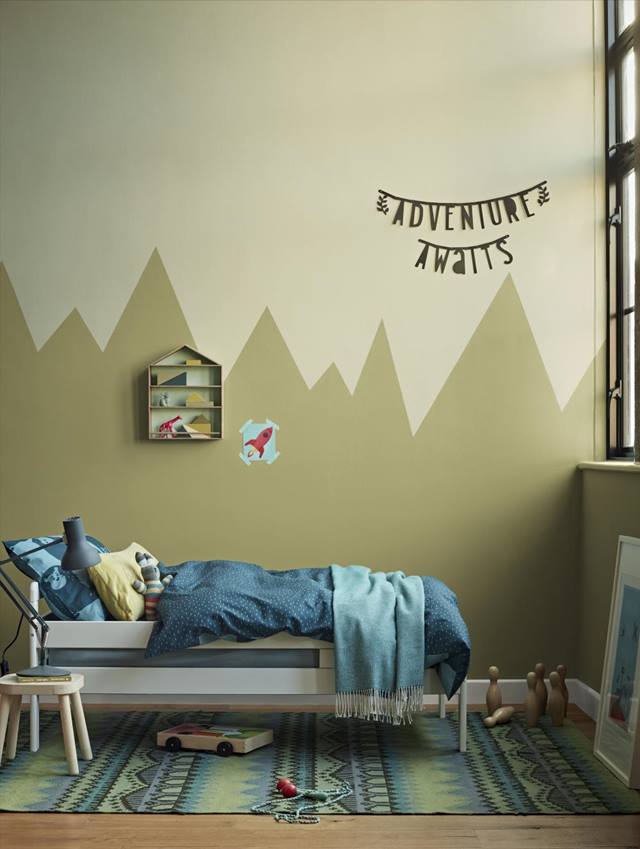 Once you have the perfect base for your bedroom, it's time to inject some interest in the form of spring prints. Because of the season, we recommend florals. You're destined to find a floral pattern to go with any wall colour you choose, and they'll brighten your space with liveliness. Try floral patterns on duvet covers, pillows, curtains, rugs and/or blankets.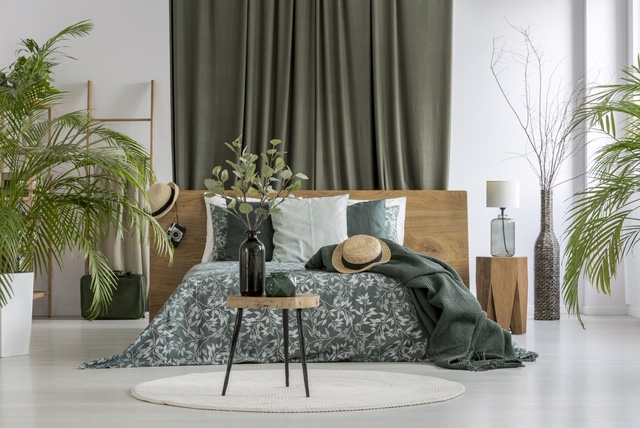 With all the new life blossoming outside, it's the perfect time to bring some of that fresh spring greenery indoors. We love indoor plants and flowers for making a room feel complete. Living plants will also help you relax, and are therefore fabulous additions to bedrooms. Place some plants on your windowsill or bedside table and let the spring in!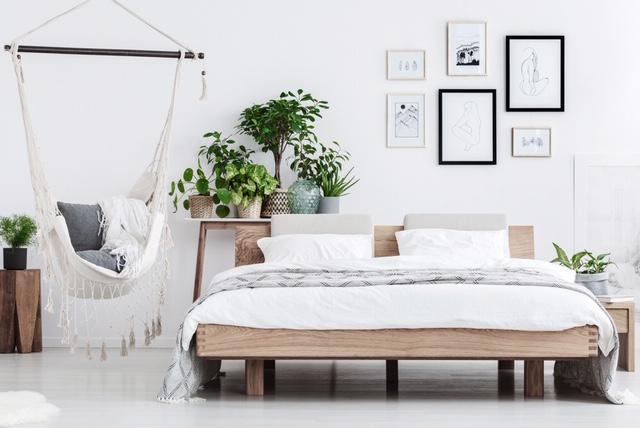 Another way to welcome spring is by incorporating breezy white fabrics where possible. Light and airy, white fabrics will instantly lighten up your room and make it feel brighter. White will complement the springtime sunlight and rejuvenate your bedroom. We recommend white blankets, curtains, pillows or rugs for some fresh and clean spring vibes.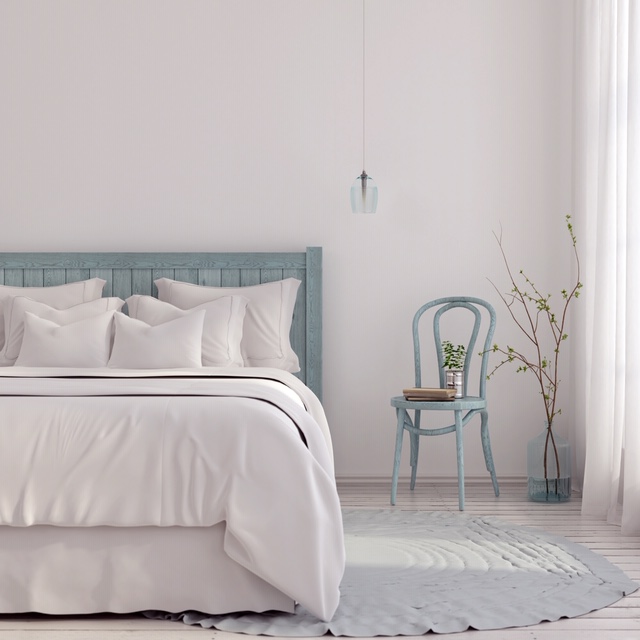 With the spring sunlight here, now is the time to throwback your curtains, open up your windows and showcase Mother Nature's golden rays. Beautify your bedroom windows so that they create the perfect frame for the world outside. Clean and repaint your window trim a crisp white and frame it with lovely curtains.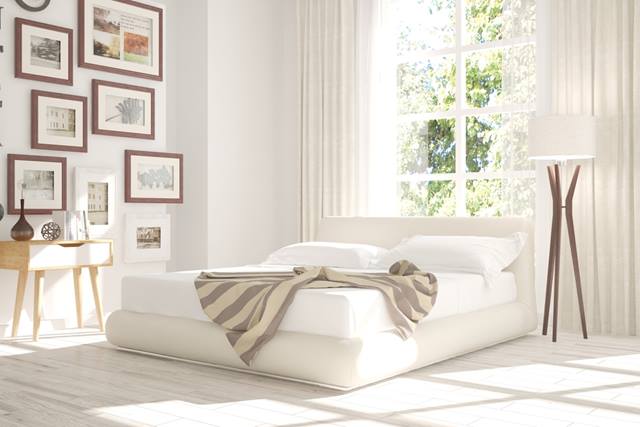 Enjoy spring as soon as you wake up each morning by bringing the season into your bedroom. A beautiful springtime oasis is closer than you think! For more expert advice, call into your local Crown Paints stockist or visit us on the web.