Back to Articles
Seven green kitchen ideas to welcome spring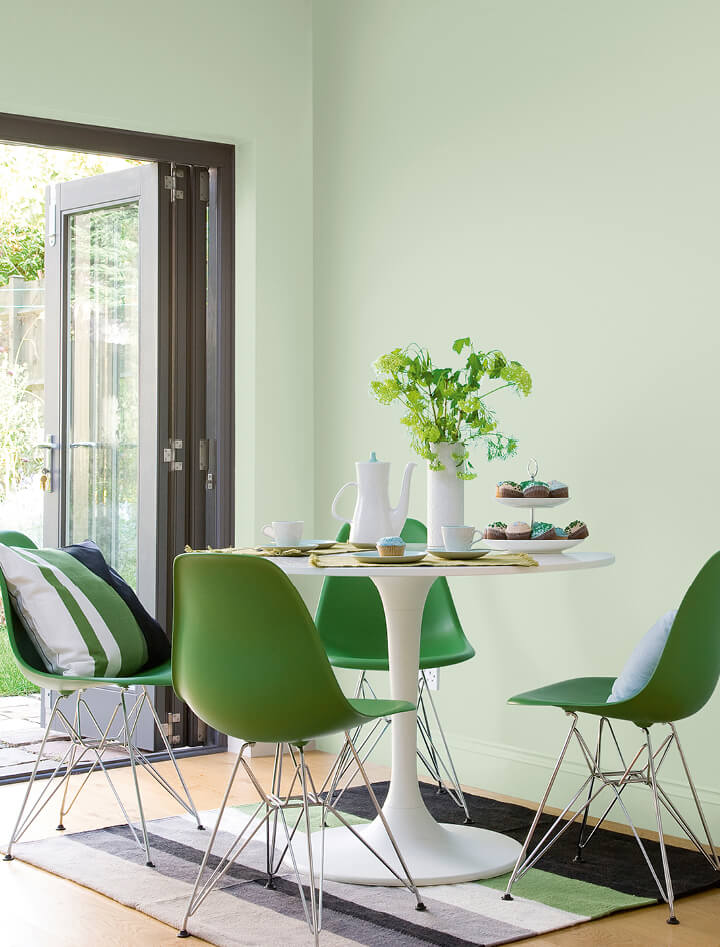 It's hard to believe it (given the extent of the recent Storm Emma), but spring will be here before you know it! Longer days, warmer weather, and gorgeous blooms are right around the corner. Now is the perfect time to ready your interiors for the season ahead, and your kitchen is a great place to start!

The following post will provide seven expert tips on how you can incorporate one of our favourite springtime colours— green— into the heart of your home.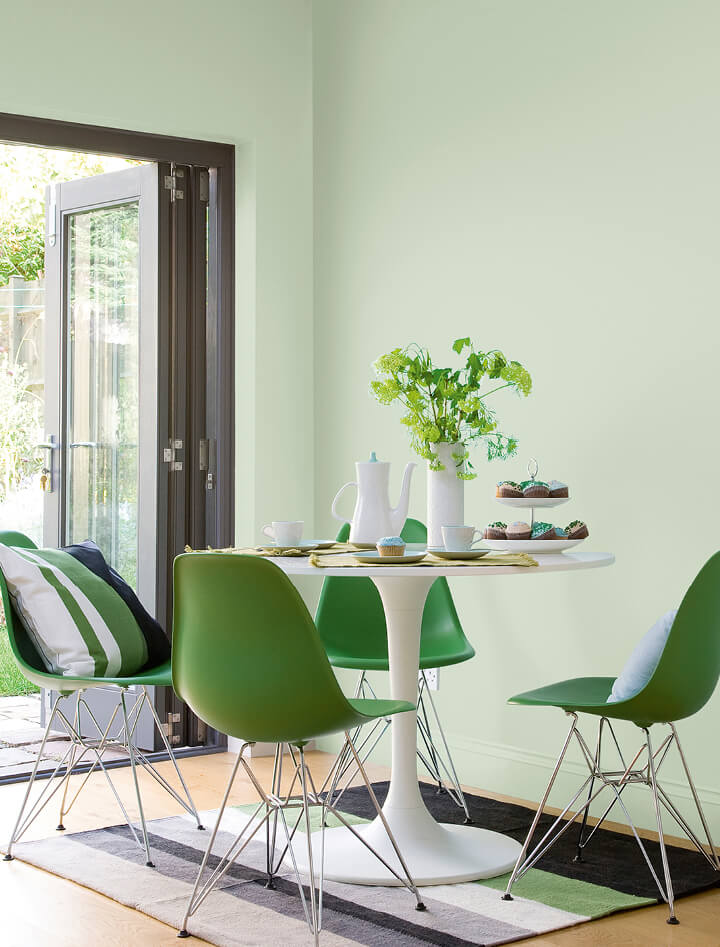 1.  Sage Green Walls: Sage is a beautiful shade of green, suitable for those desiring more colour in the kitchen while still wanting to keep walls somewhat neutral. Sage green will instantly brighten any room you paint, and—like teal—looks wonderful with natural wood finishings. Try Almost Sage,  Mellow Sage or Spice Rack.

2. Light teal cabinetry: Light teal is a beautiful mix of green and blue, and looks excellent in kitchens, especially with natural wood flooring and finishings. These cabinets will give your kitchen the fresh feeling that comes with green, in a workable shade that's easy to accessorise. It's simple to repaint existing cabinets, and we suggest the colour Opal Silk, mixed in satin finish for wood, available from your local Colourmixing stockist.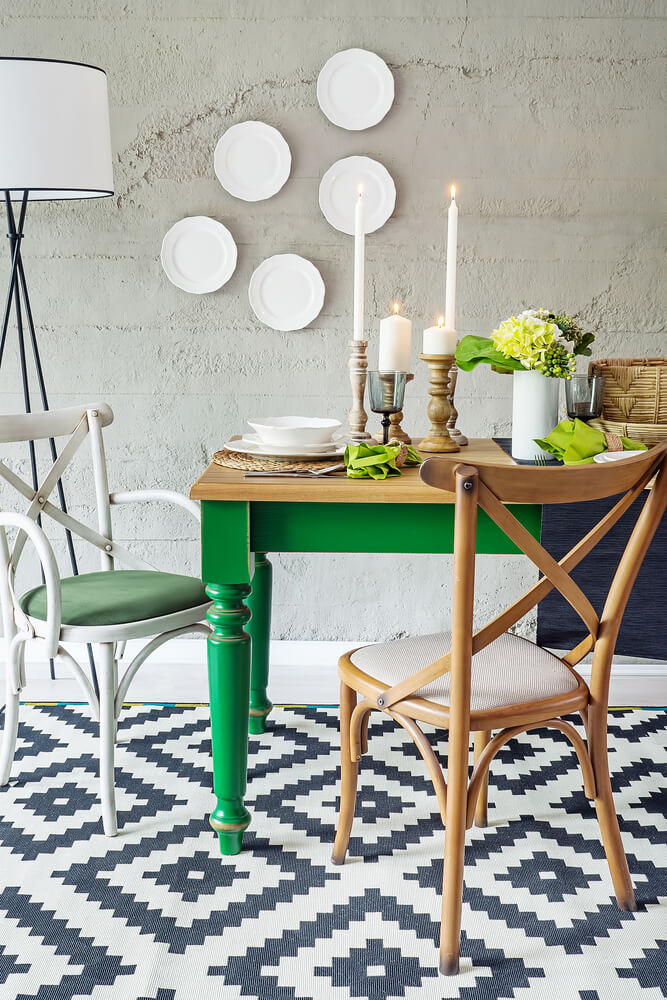 3. Bright green furniture: It's easy to change things up and try out new paint colours on wooden or metal furniture— so why not give bright green a go? This cheerful colour is perfect for chairs, stools, or a bold, attention-getting table. Shades like Spring Leaf or Soft Lime will inject some fun into this special space. Your local Colourmixing stockist will be able to mix these colours for you in durable paints for wood and metal.
4. Green splash backs: A splash back is a great way for the colour-shy to experiment with colour in their kitchen. It covers a small area, so there's no chance of a splash back being overpowering— instead it will just liven things up! Opt for green tiles for a quick way to add energy to the kitchen.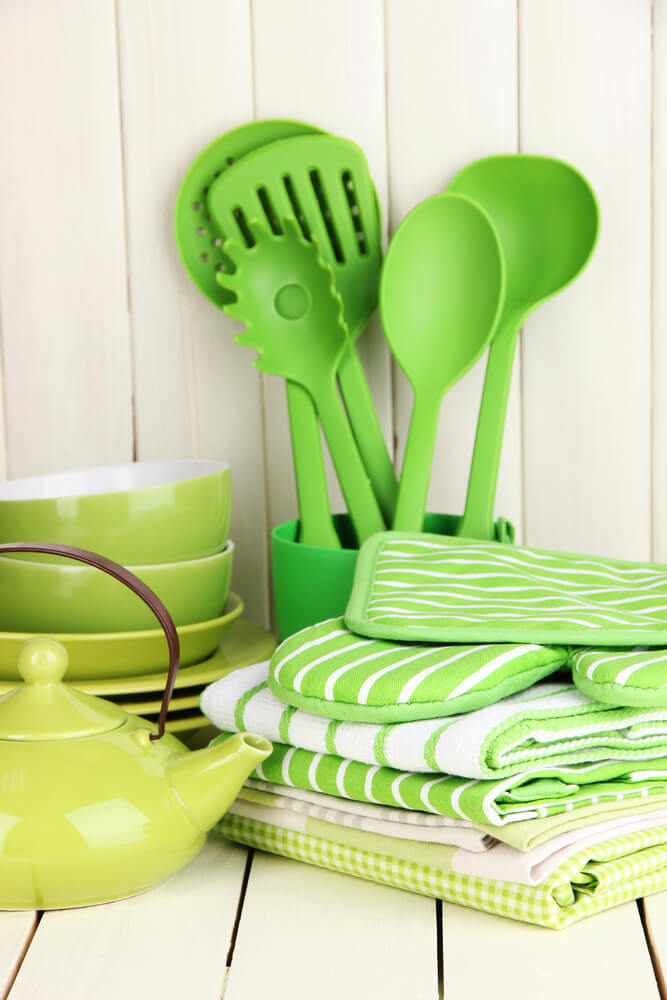 5. Green tableware: From mugs and glasses to plates, platters, and bowls— try something out- of-the-ordinary this season, and go green. Green tableware comes in a variety of shades, textures, materials and patterns, so you're sure to find something that suits your budget.

6. Nature-inspired art and photography: We love art in the home— it's one of the simplest ways to make a room feel cosier and thoughtfully designed. Look to nature for Inspiration, and decorate your walls with paintings and photographs of flowers, plants, trees, and landscapes.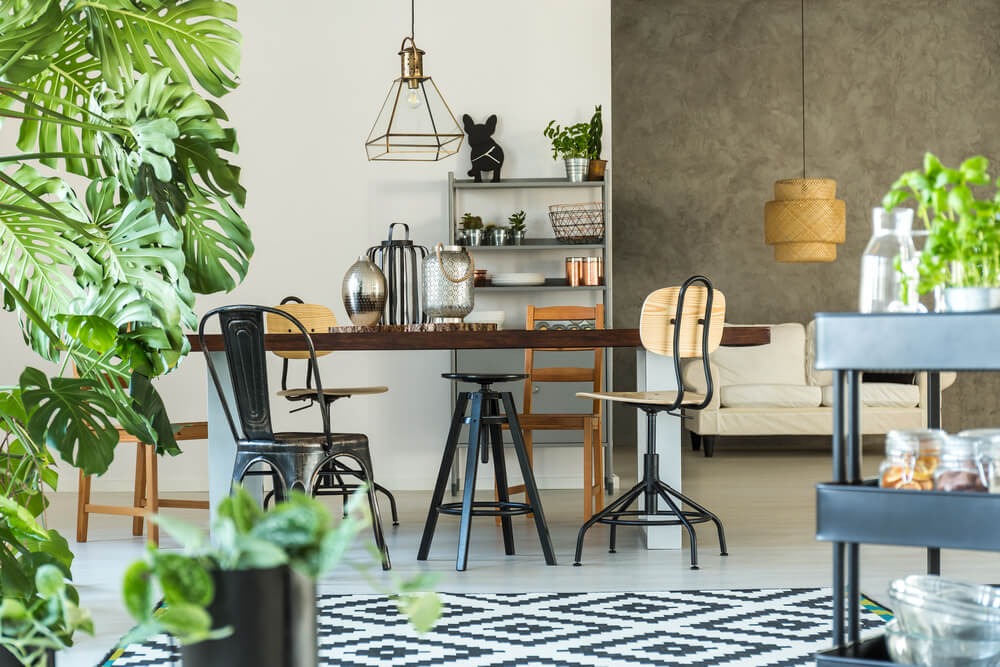 7. Decorate with leafy greens: Houseplants, like art, are always a good idea. They help a space look finished, and bringing the outdoors inside will also enhance your mood, helping you feel more peaceful and connected. We are wild for succulents at the moment, as well as other leafy green plants. Display these in decorative pots and scatter throughout your kitchen for immediate results.

Everyone could benefit from a little more green goodness in their lives, and the above article tells you how to achieve that. If you're ready to go green, or want to explore more décor ideas, call into your local crown paints stockist or visit us on the web.