Back to Articles
Decorating with bold and bright summertime prints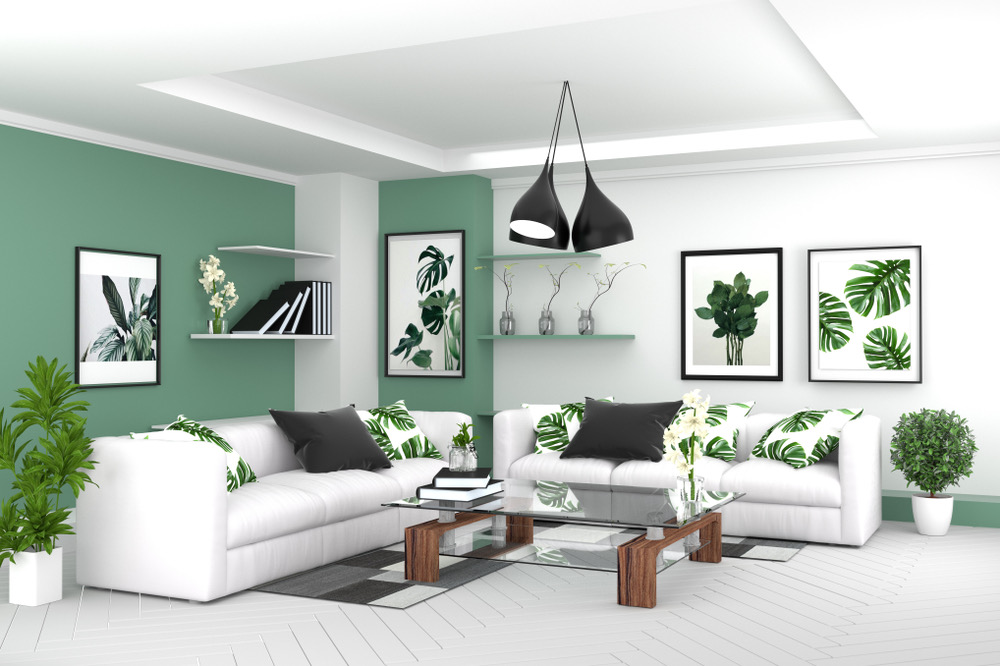 It's the beginning of August and the warm weather and sunny skies have us in the summer spirit! This season, we're loving happy and uplifting prints in the home. Colourful patterns perpetuate that sweet summer feeling, and thanks to the tips below, you can enjoy that feeling year-round. Here are our suggestions for decorating with bold and bright prints.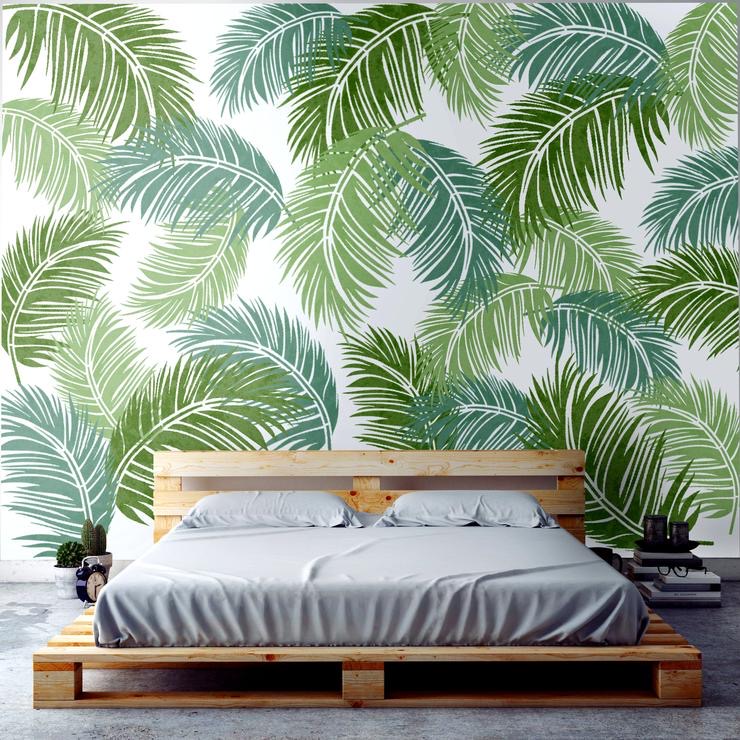 Image via dizzyduckdesigns.com
Use stencils to create a fun design: if you love the look of wallpaper but you don't want to deal with the process of hanging it up, using a stencil to make a pattern is a great alternative. There are endless stencil options so that you can create a truly unique look for your walls. With stencils, you can choose the colours and the placement, so your pattern is entirely customisable.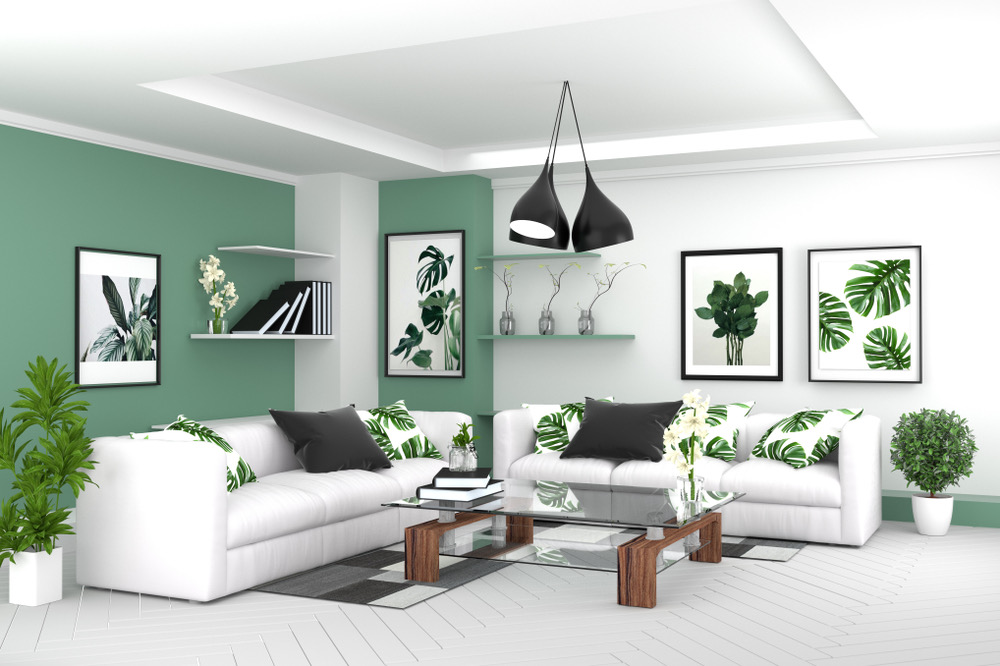 Seasonal cushions can immediately transform the look of a room: Changing your cushions has the power to instantly change the feeling of a space. Cushion covers are simple enough to make on your own, or there are countless options (for any budget) available for purchase. Cushions therefore make great ways to incorporate a trend from season to season. Some of our favourite fabric patterns for a bold summer look include banana leaves, palm trees, florals, fruit, bright animal prints, shells and coral, and colourful stripes or polka dots.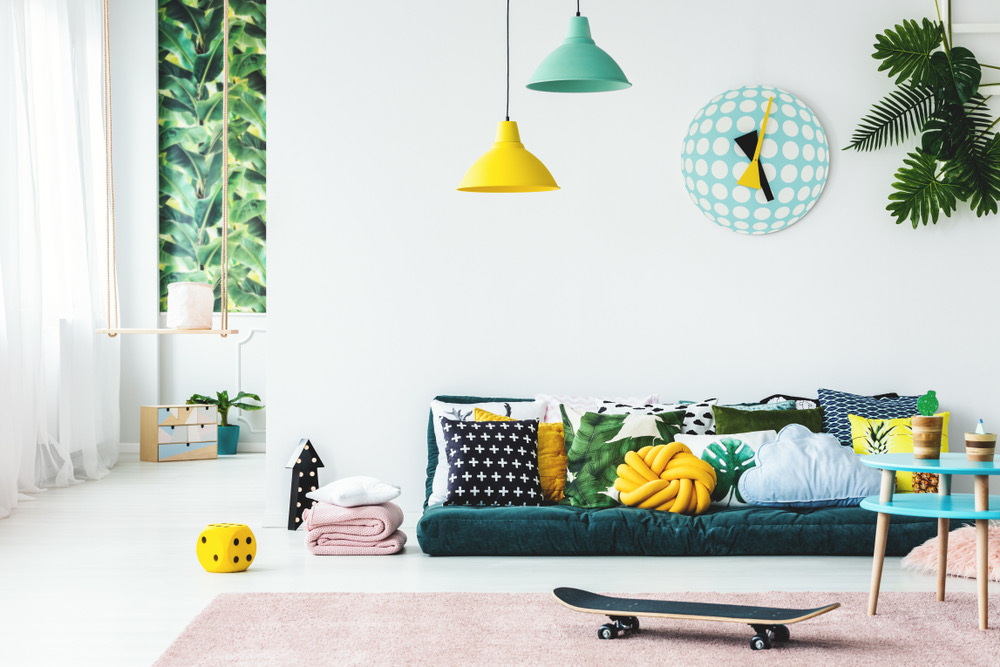 Lampshades with personality: Lampshades are yet another way to explore trends within your home and incorporate an interesting print or bold colour. Feature lamps have become more and more popular, with patterned shades, different colours, and unique bases found within a wide variety of shops. This means if you're a lamp enthusiast (and aren't we all) there's never been a better time to shine!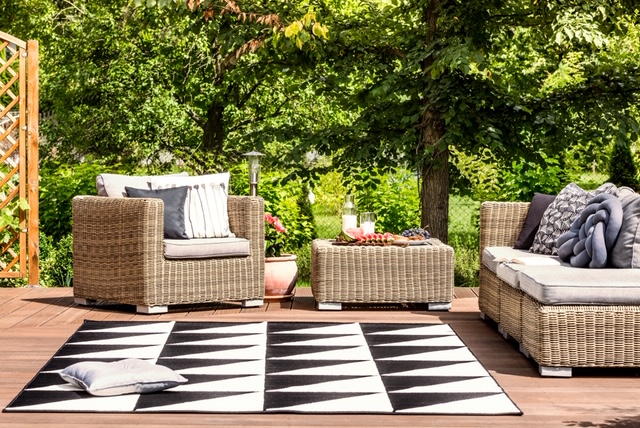 An outdoor rug can bring some more interest to your exteriors: Who says only your interiors can enjoy summer prints? If your patio is feeling a bit lackluster, we recommend a patterned outdoor rug. These items will not only bring extra style to your open-air oasis, they will add an additional layer of comfort while you enjoy the sunshine.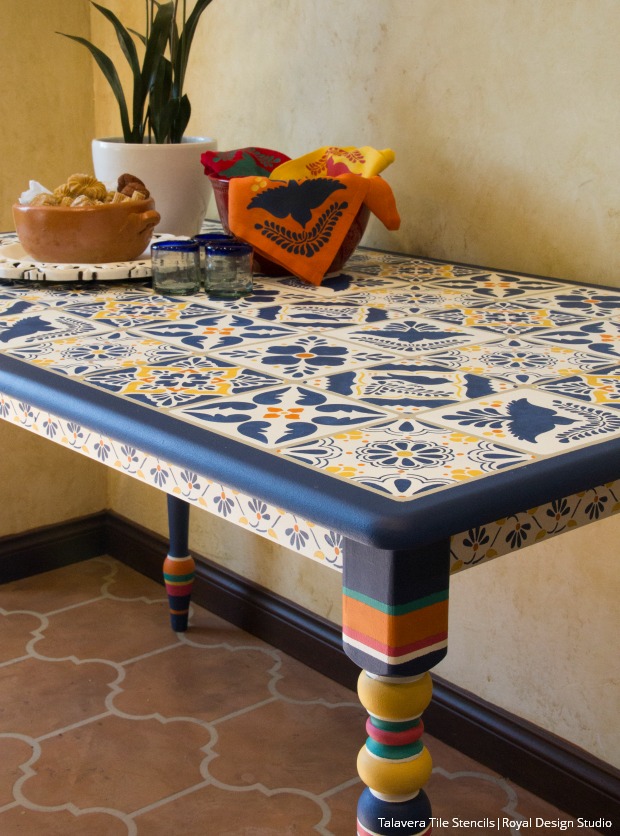 Image via royaldesignstudio.com
Decorate your own table or chairs: Make an ordinary dining set extraordinary with a bit of paint and your imagination! Transform your table and chairs by painting them with a unique pattern. Again, you can turn to your trusty stencils for guidance, or freestyle your own special designs! Our wood and metal paints are touch dry in just 1 hour and are the modern, convenient way to paint wood and metal. 
If you're ready to incorporate prints into your home, visit us on the web for more inspiration or call into your local Crown Paints stockist.