Back to Articles
Colourful summertime dining room inspiration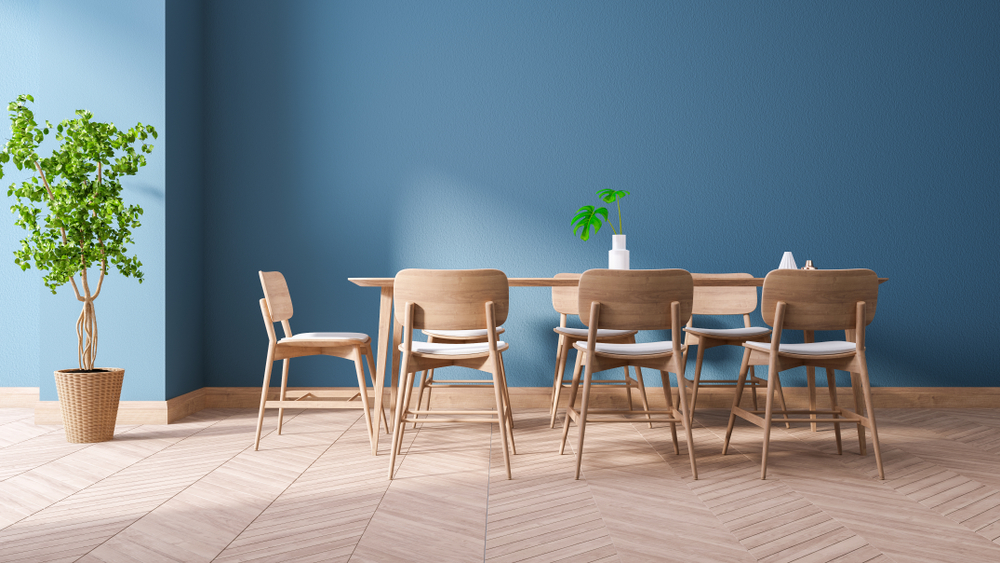 Great memories are made over meals. Throughout the years, chances are that your dining room has been host to plenty of good times, as well as good food. We believe that your dining room should be as lively and as bright as the people who break bread between its walls. This summer is the perfect opportunity to update your dining room, and we think that it's the ideal time to get colourful!

The following blog offers some gorgeous inspiration for your dining room.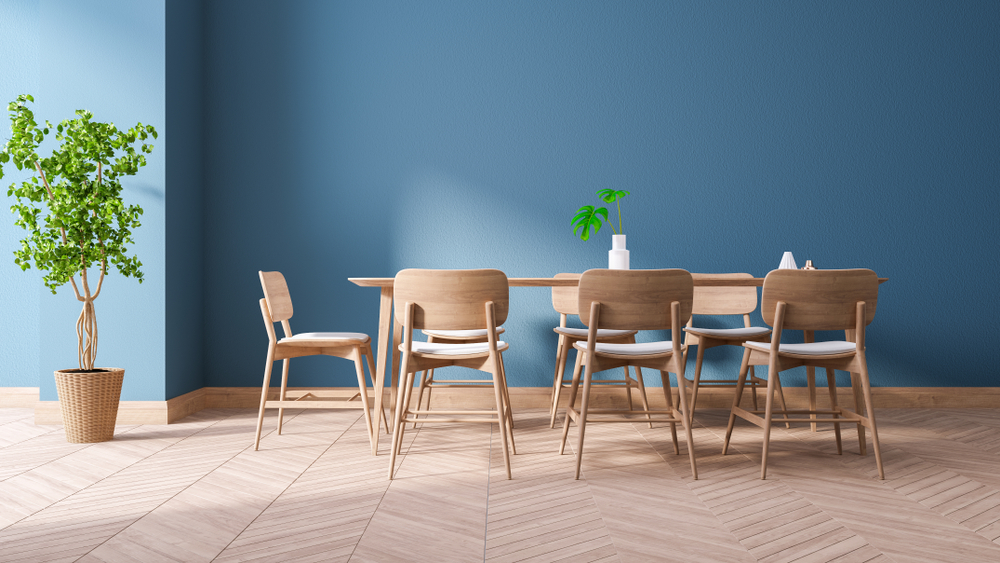 Go for nautical blues: Get inspired by the ocean this summer and opt for a bright blue dining room. This colour will look rich and robust without overpowering your space, and works well regardless of the season. We especially love how the dining room above combines sand-coloured wooden accents with the gorgeous tranquil blue—it's like we're at the beach!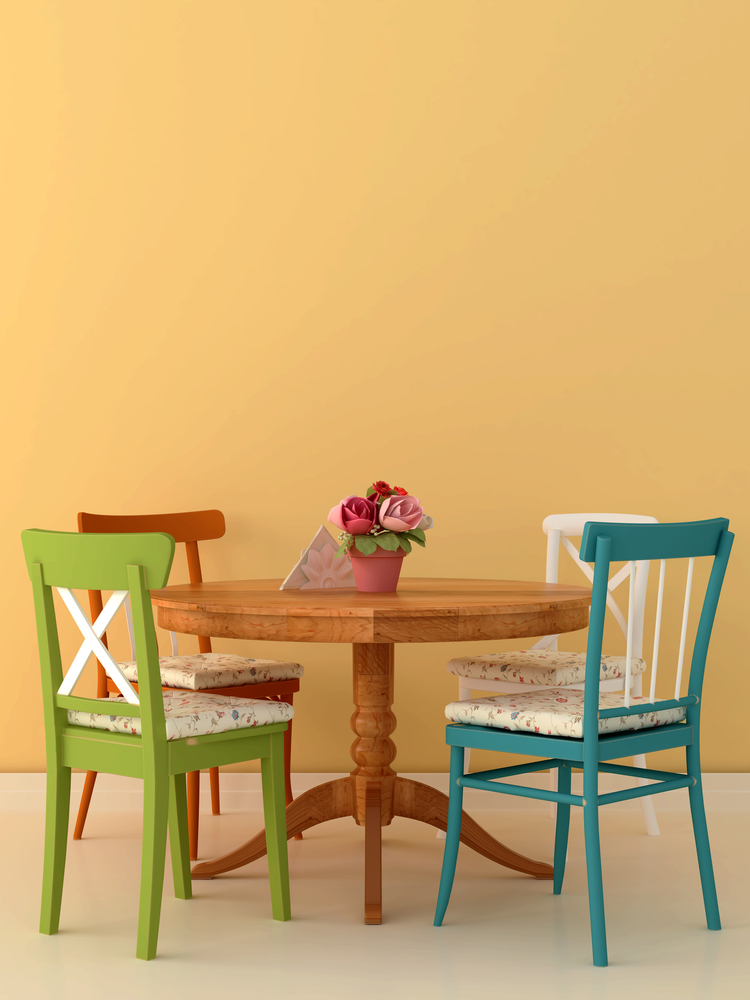 Incorporate mismatched chairs for a unique touch: Not ready to commit to painting your dining room walls? If you're looking for a quick and easy way to add colour to your dining room, why not simply paint your furniture? We love how the chairs above are all painted in different colours, each one brighter than the next! Use our Quick Drying Wood and Metal Paints for the perfect finish.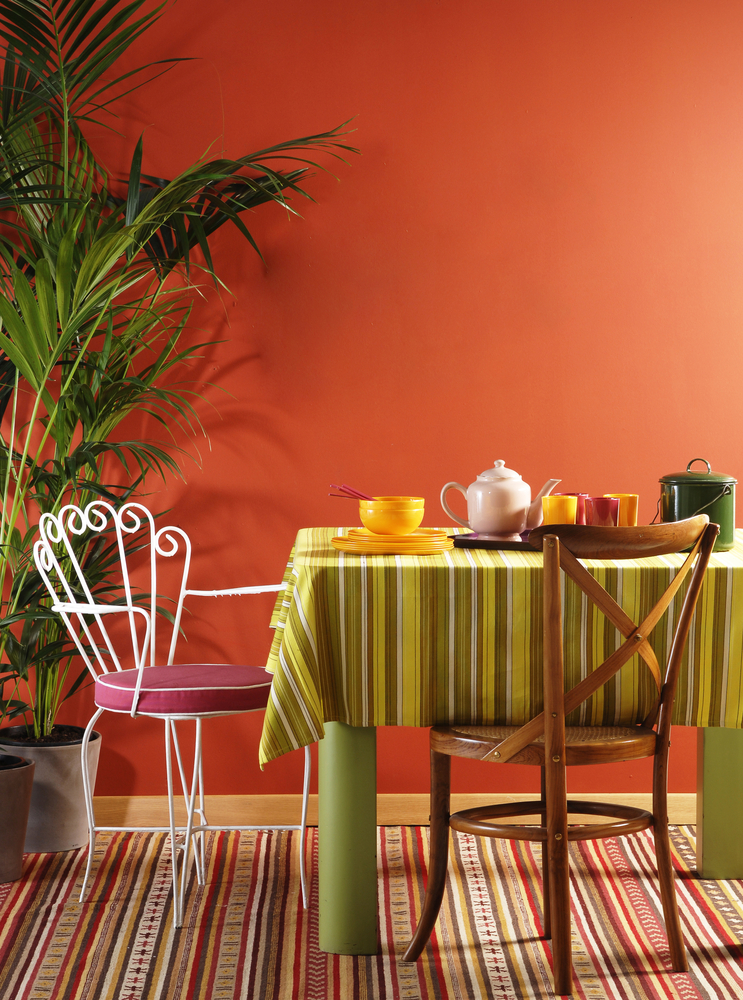 Add colourful accessories: We love how the dining room above combines a boldly-coloured wall with colourful, mismatched accessories. Doing this will give your space a laid-back, bohemian vibe that is great for summer, and beyond. After all, shouldn't your dining room be a relaxed and happy place?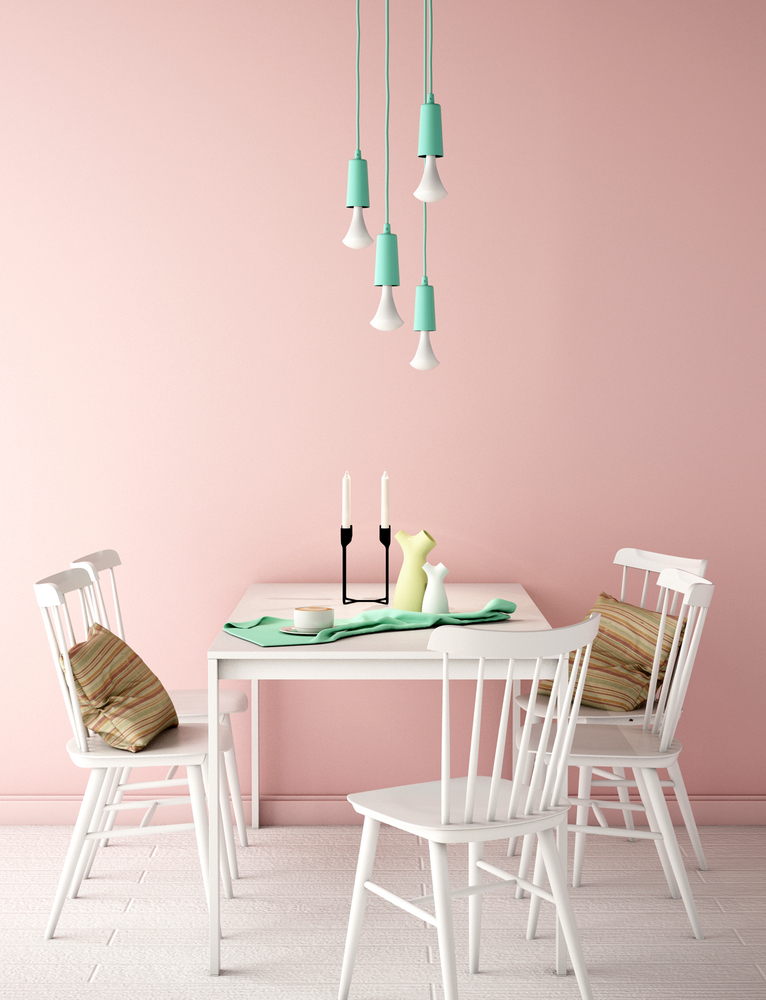 Pair a bright wall with white furnishings for a striking and chic look: We love the soft pink colour of the wall above, and we especially love the subtle statement that the white chairs make against it. This dining room reminds us of clean, Scandinavian design—with a twist! You can also accomplish the above look by choosing an eye-catching backdrop and simple, white furnishings to complete it.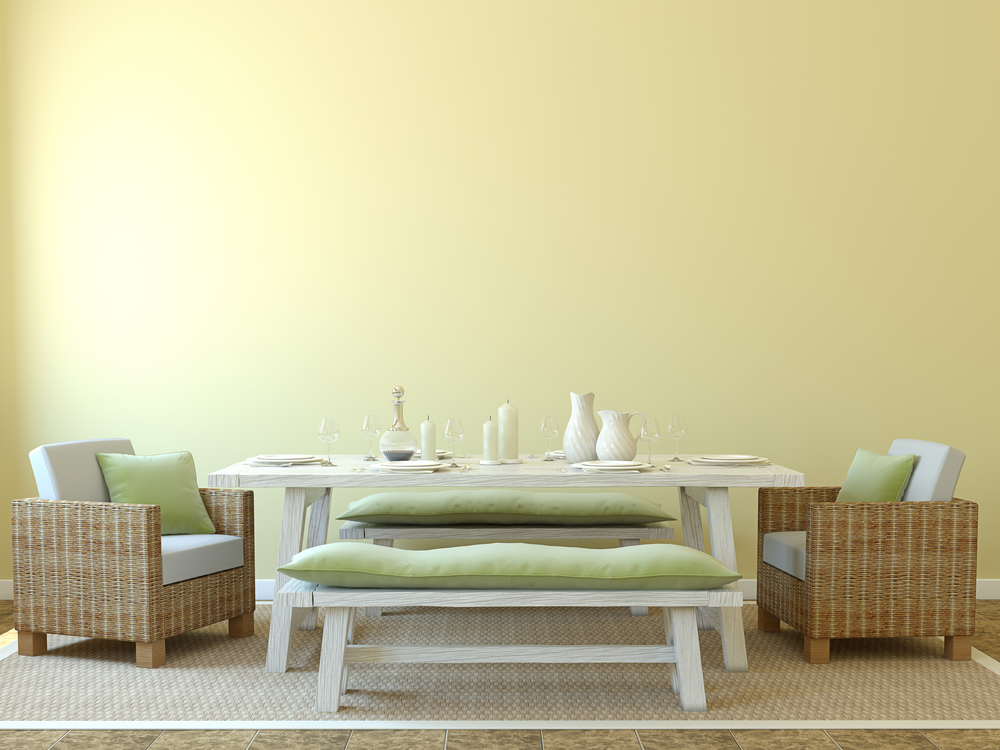 Choose yellow for a happy vibe: We love the way yellow looks within the home. Its sunny disposition is especially perfect in places like the kitchen and the dining room, where an energetic colour will be appreciated. Yellow looks fresh and joyful, and will instantly make your space lighter, brighter, and happier.
Ready to rejuvenate your dining room? We recommend doing so with colour! Now's the perfect time to update your space and the above ideas are a great place to start. For more expert design tips, call into your local Crown Paints stockist or visit us on the web.