Back to Articles
Five Valentine's Day inspired looks that are gorgeous year round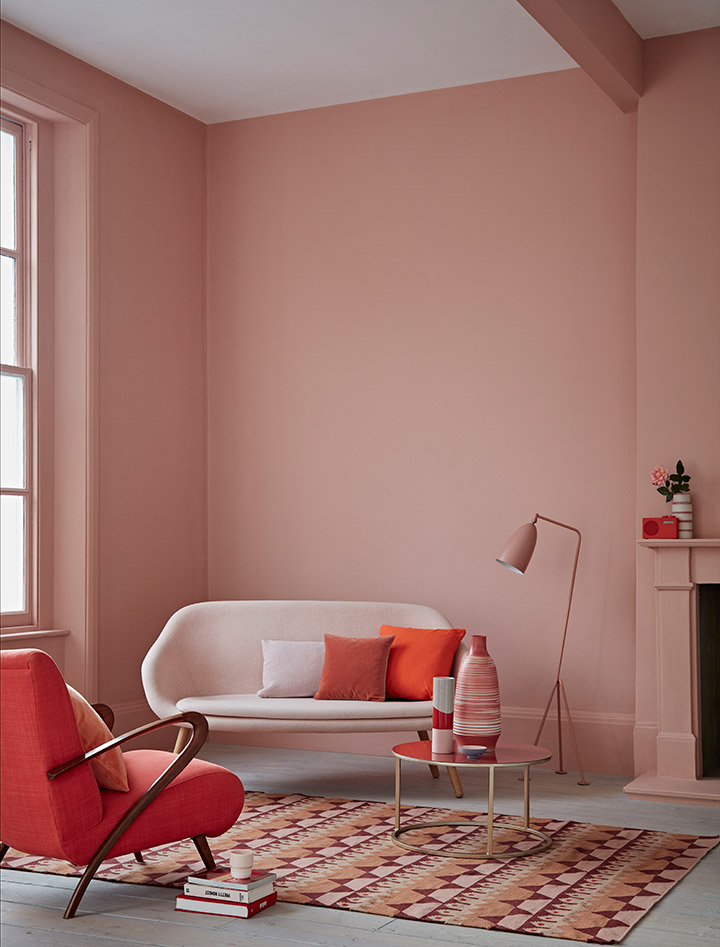 Valentine's Day is right around the corner and, whether you'll be celebrating or not, we can still take inspiration from this holiday. If you want to get in the festive spirit (or would just like some fab looks to incorporate year-round) please read on!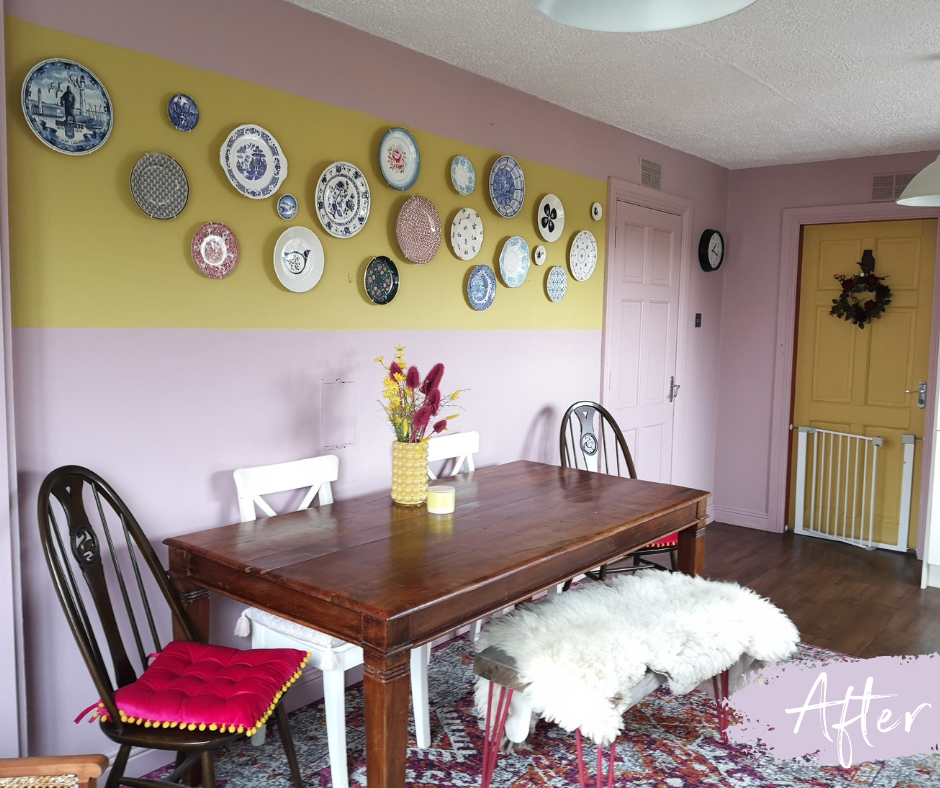 1. Brighten your kitchen with a soft pink shade: Our Style Guide Bronagh transformed the look of her kitchen by changing her green wall colour to a soft and luxurious pink. We love the results, and as you can see the pink paint paired with the sunny yellow creates a look that's every bit as sweet as the box of chocolates you may be enjoying on Valentine's Day. Bronagh chose the shade Personal Touch from our Elle Decoration range for the pink and Mustard Field (from the same collection) for the yellow. How cheerful!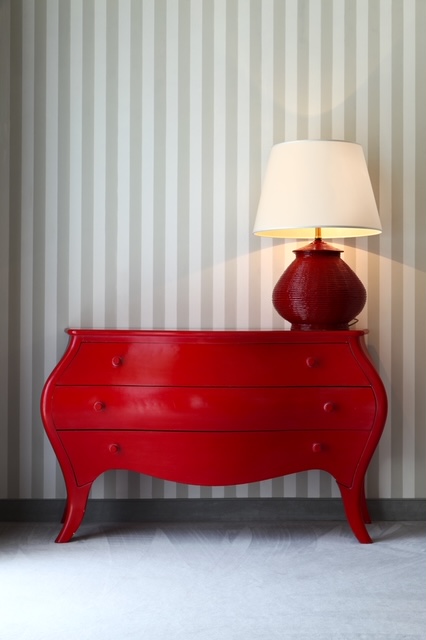 2. Incorporate a red statement piece: If you don't want to use a red colour on your walls but still want to use the colour within the home, we recommend getting your feet wet with a red statement furniture piece. You can easily transform an existing piece of furniture (tables, dressers, chairs, cabinets all work great) with a little bit of paint! Our Quick Drying Wood and Metal paints are low odour and touch dry in just one hour. Try our shade Flame Red to get the look above!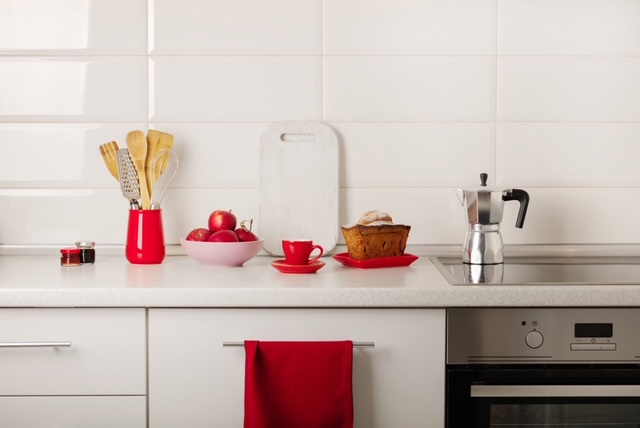 3. Accessorise your kitchen with red and pink elements: Is your kitchen feeling a little dull? Do you want to bring some colour into the heart or the home? A simple, fast, and inexpensive way to do this is by adding red and/or pink accessories around the kitchen. Plates, bowls, canisters, mugs, tea kettles, tea towels, vases, table cloths and napkins are all excellent options for incorporating colour. A beautiful floral bouquet is another way to add vibrance, and for Valentine's Day, we recommend placing arrangements of pink and red roses around the space.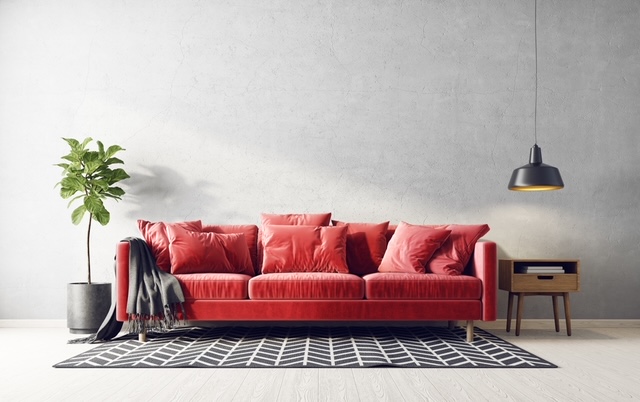 4. Invest in a stylish red sofa or chair: How comfortable does this beautiful red sofa look? If you're searching for furniture that is anything but ordinary, why not go bold with a red shade? While neutral shades have their place, red will help your living area pop and give you a unique spot to rest and relax. Red velvet is particularly decadent, and a lush velvet sofa will give your space a dose of luxury you can enjoy day after day.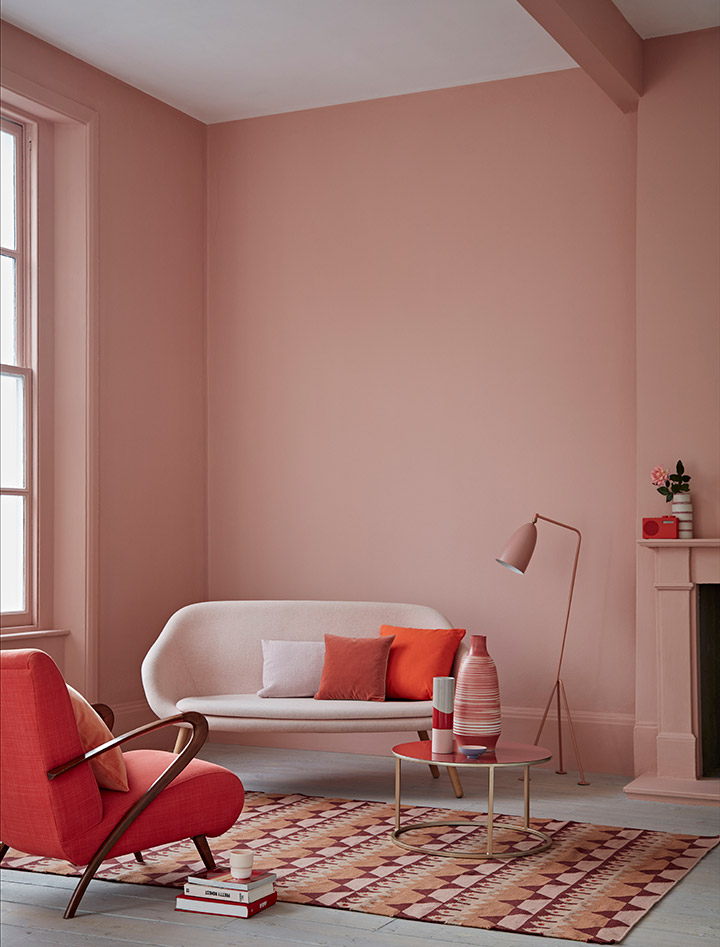 5. Choose soft mauve-pink as your new neutral: A pink room is cheerful and trendy. Our shade Powdered Clay is perfect if you want a neutral-type foundation that's also a little different than the usual. Here, Powdered Clay has been paired with red, orange, and terracotta tones. It would look equally fabulous with whites, creams, browns, greens, and (as our Style Guide Bronagh showed us) yellows! 
How do you feel about the romantic interior suggestions above? For more decorating inspiration, visit us online or call into your local Crown Paints Stockist.