Back to Articles
Dining Inspiration from classic French cafés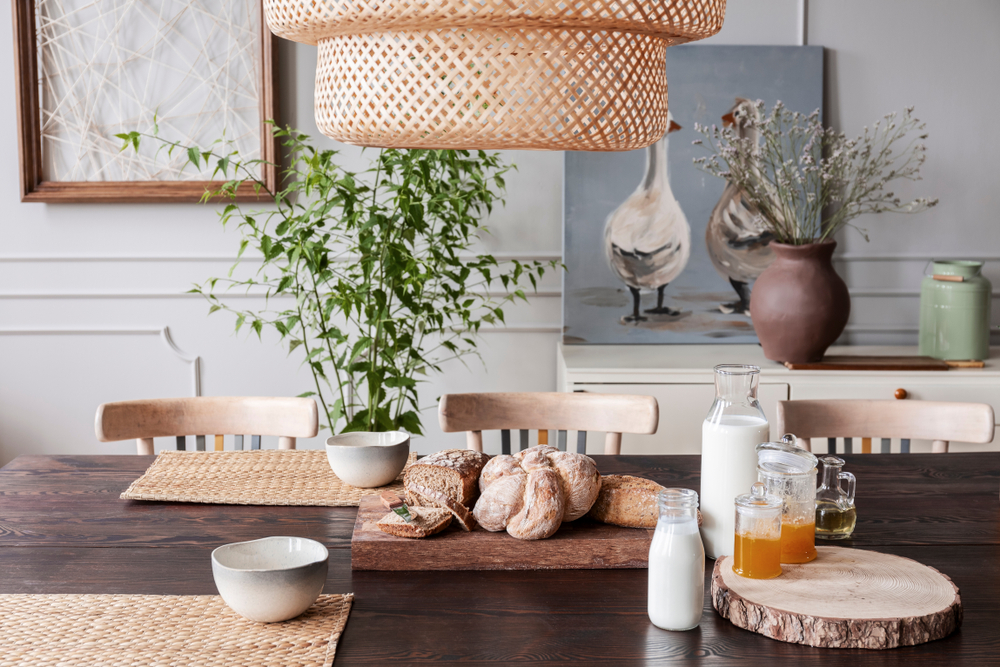 Oh, the charm of Paris. One of Europe's most famous destinations has inspired many trends throughout the decades— from music, art and food to fashion and design, and so much more. When it comes to French Dining, it's impossible not to think of the quaint and quintessential café. Combining the best of France when it comes to style and culinary delights, the traditional café is certainly remarkable. The following article will tell you how to incorporate some of the allure of French cafés into your home.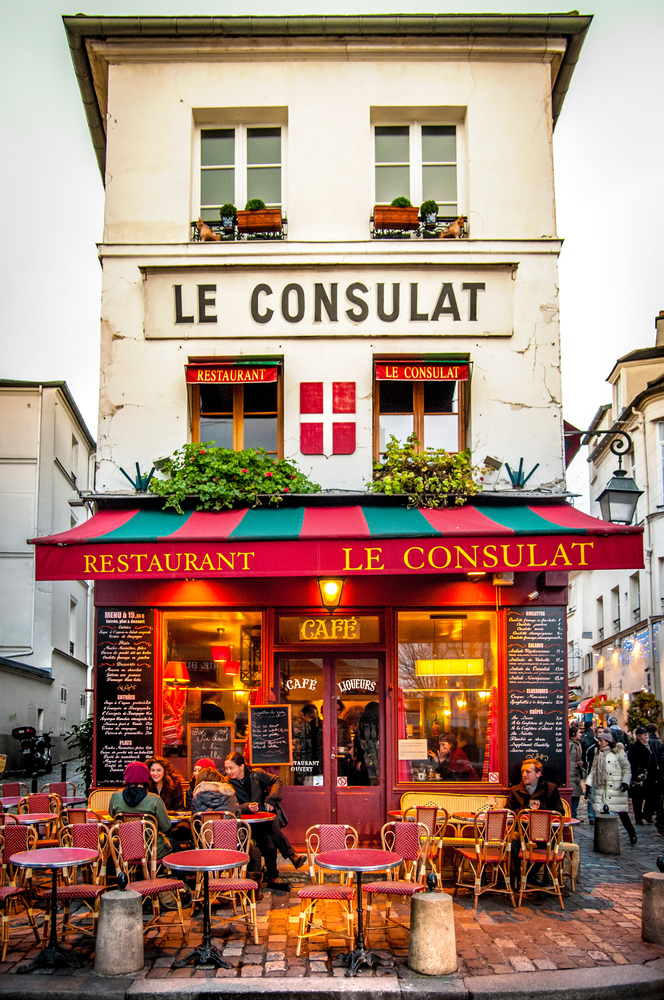 1. Incorporate Stripes: Reminiscent of the awnings that often adorn the exteriors of French cafés, stripes will give your kitchen a classically bold pick-me-up. Opt for a wide, vintage-style stripe to make the most of this stunning look. Stripes in red, green, yellow, and blue are amongst our favourites.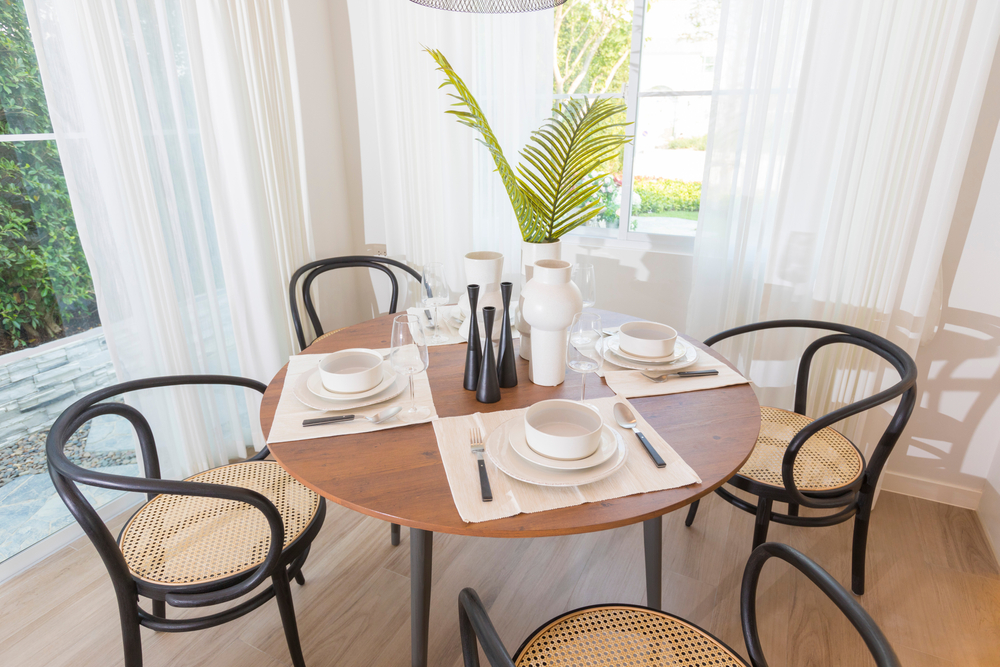 2. Consider a round table: The interiors of many French cafés are home to rows of small round two-person tables, the perfect perch from which to enjoy a coffee and croissant with a friend. Incorporate a round table into your own kitchen or dining area to get the same look.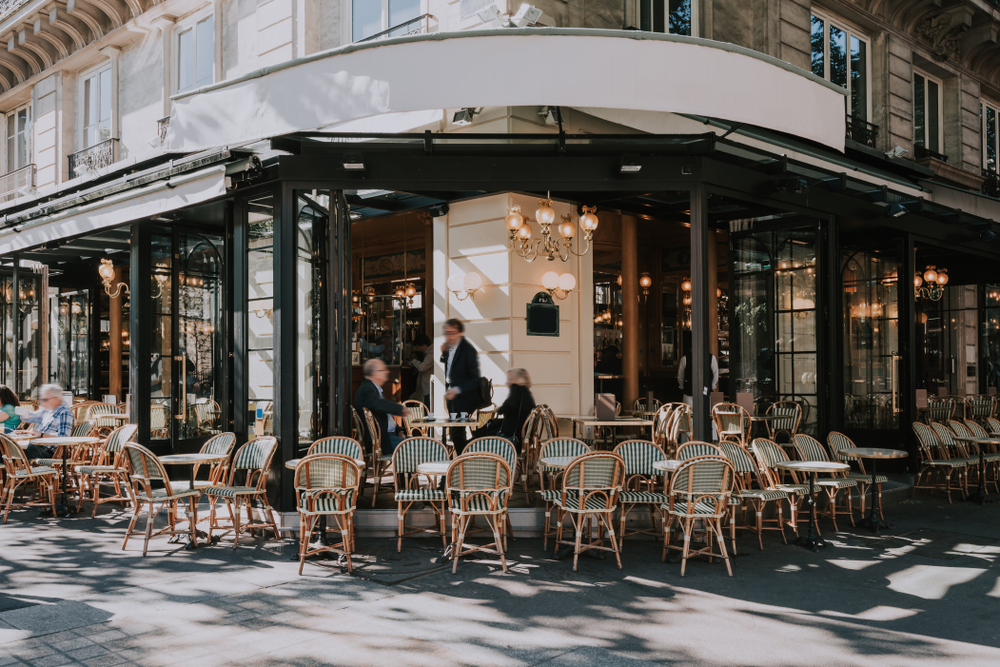 3. Use cane bistro chairs for seating: The classic French café bistro chair (pictured above) is a sure fire way to bring some of that café cuteness into your space. These chairs are also a great way to insert colour into a room, and can be found in various shades so you can mix and match to your heart's content!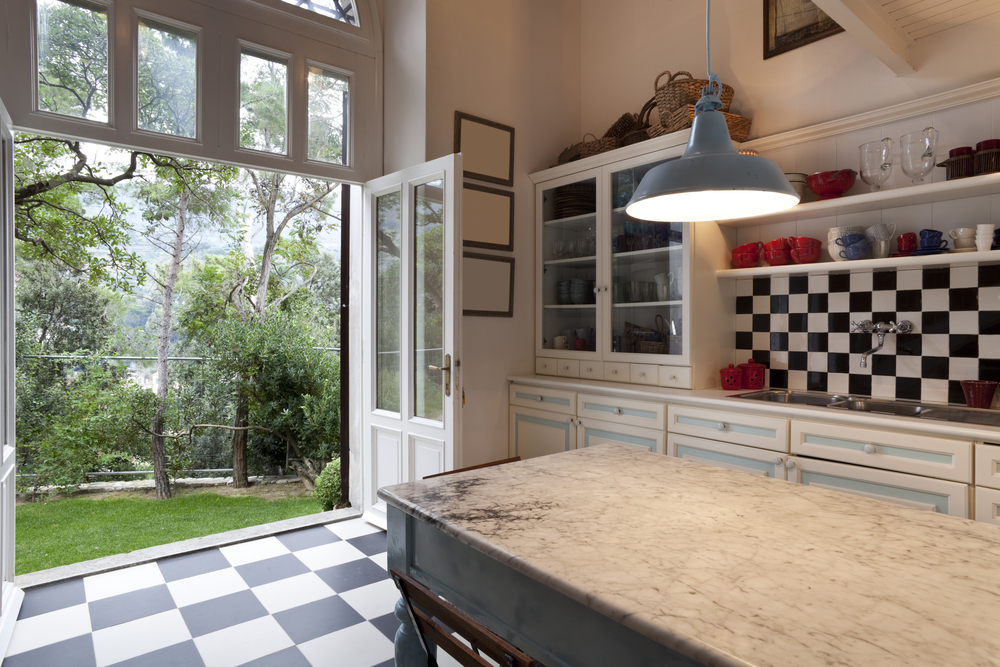 4. Checkered tiles add interest and authenticity: Black and white checkered tiles are popular flooring in French cafés and are a timeless design for any kitchen (or anywhere in the house for that matter!). Keep things classic with black and white tiles, or create your own unique colour combination that best suits your style.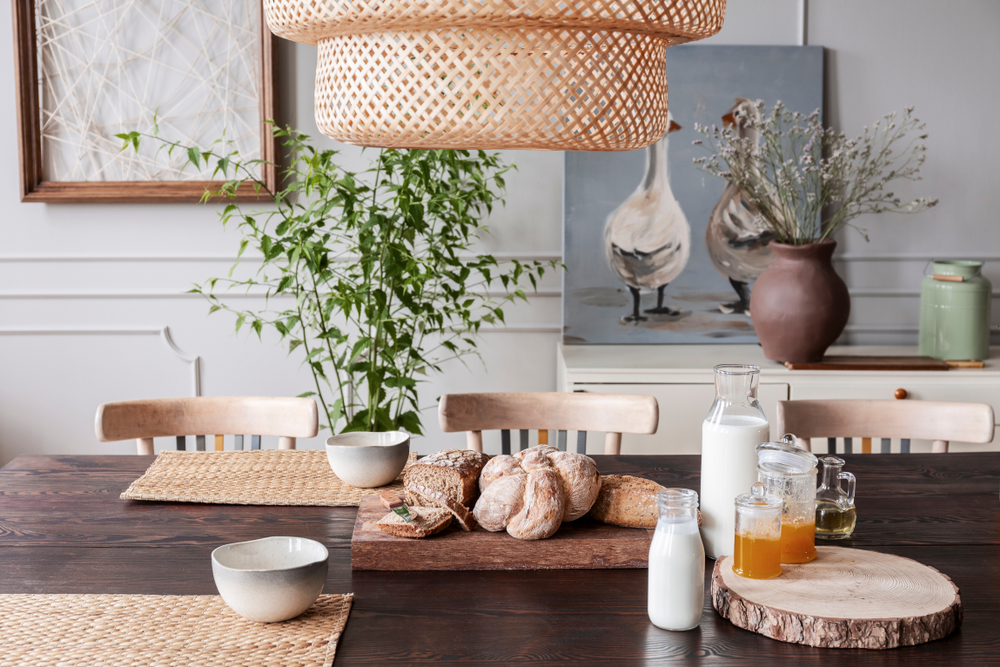 5. Give a breezy feel to your kitchen with a light paint colour: Capture that springtime in paris feeling by giving your kitchen or dining area a fresh new coat of paint in a light colour that will open up the space. Warm whites, butter yellows, light sages and whisper blues are all fantastic options and will have you feeling like you've stepped into a beautiful café on a sunny day in May.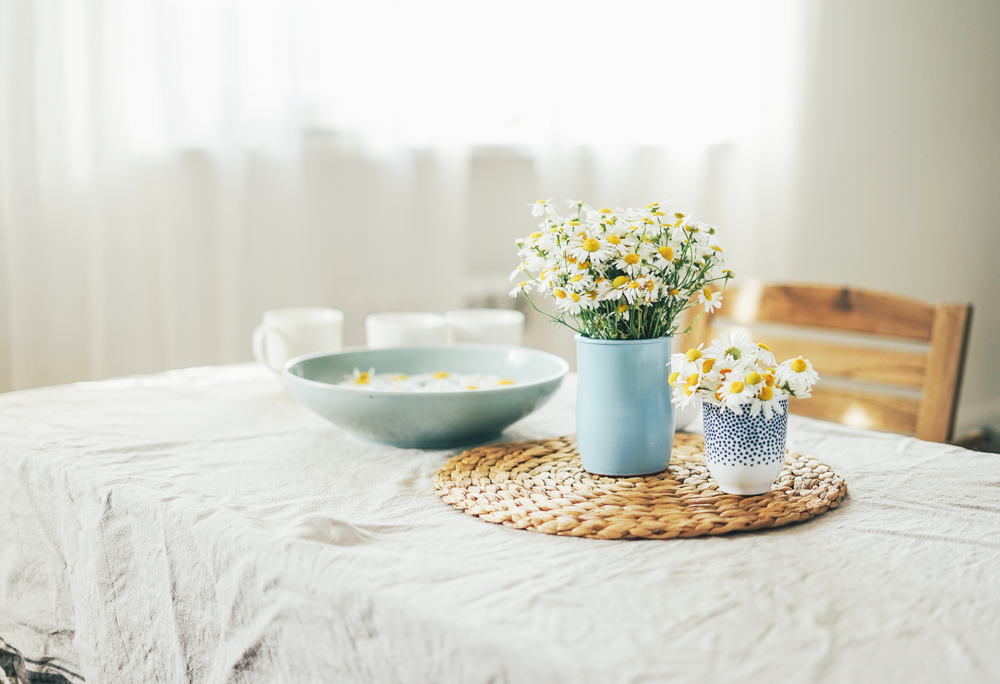 6. Brighten with blooms: Fresh flowers and greens will uplift your kitchen or dining room while giving it some of that café charm.
Feeling inspired? Call into your local Crown Paints stockist for everything you need to get started on your next exciting home project!