Back to Articles
Coastal interior inspiration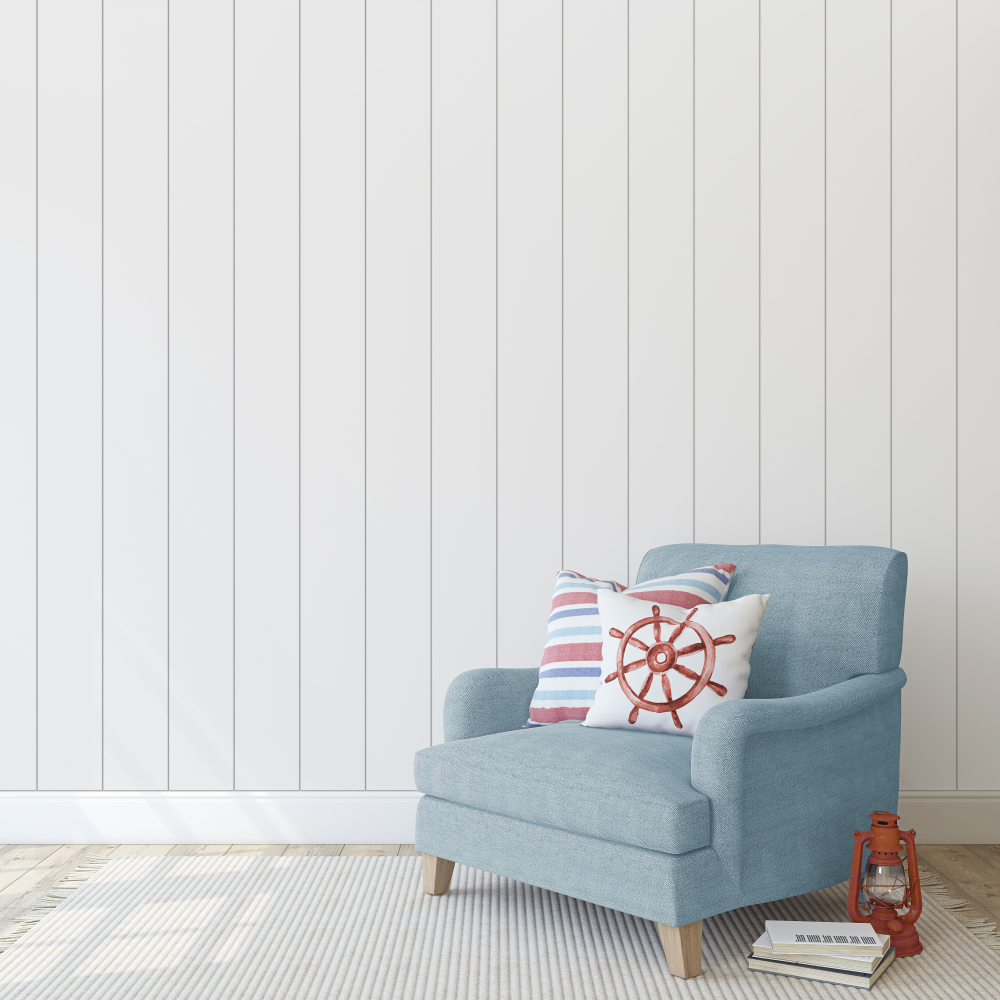 With the summer season upon us, we are yearning for light and breezy summer-ready decor. This season is a time to enjoy the outdoors and take a trip to the beach. It's therefore no wonder that the seaside provides some excellent interior inspiration for this time of the year in particular. The following covers some coastal inspiration we love for interiors—for the summer months and beyond.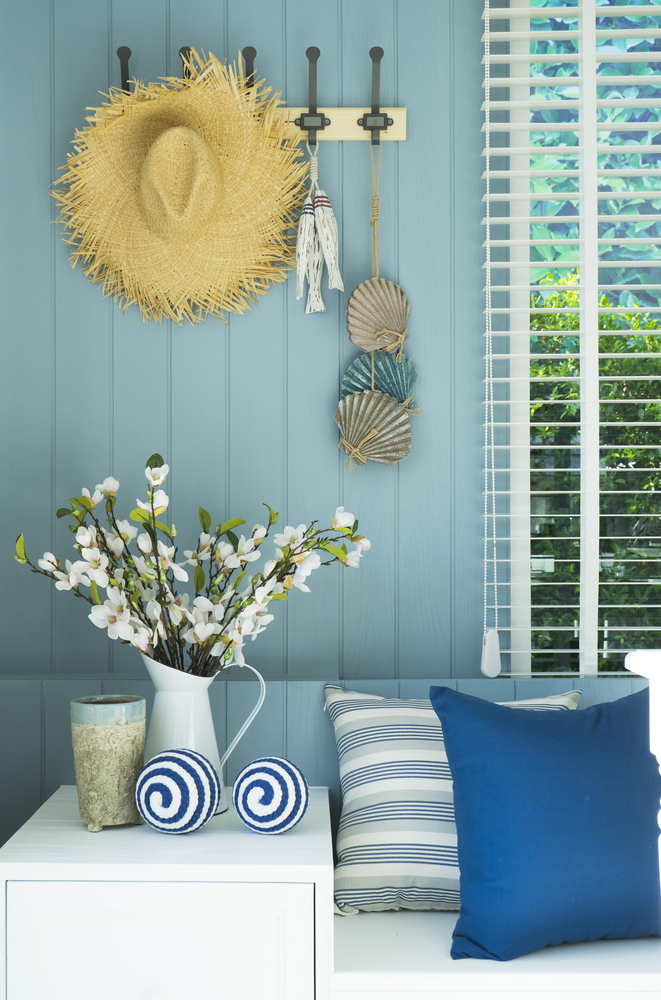 1. Start with a blue wall colour: The colour blue has a calming impact and it's a fantastic option for spaces where you want to relax, which means essentially any room of the house! Blue is reminiscent of clear sunny skies and ocean waves and there are so many blues to choose from that you're bound to find at least one that you absolutely love. Blue is also extremely versatile and goes with so many design styles so it's a smart choice that's sure to be enjoyed year after year. For a coastal vibe, we love the shades On a Beach, Morning Sky and Nimbus from our new MoodBoards collection with House and Home Magazine. If you want something more neutral and still coastal, we recommend a lovely mid-tone grey, like our shades Cloud Burst or Smokestone from MoodBoards.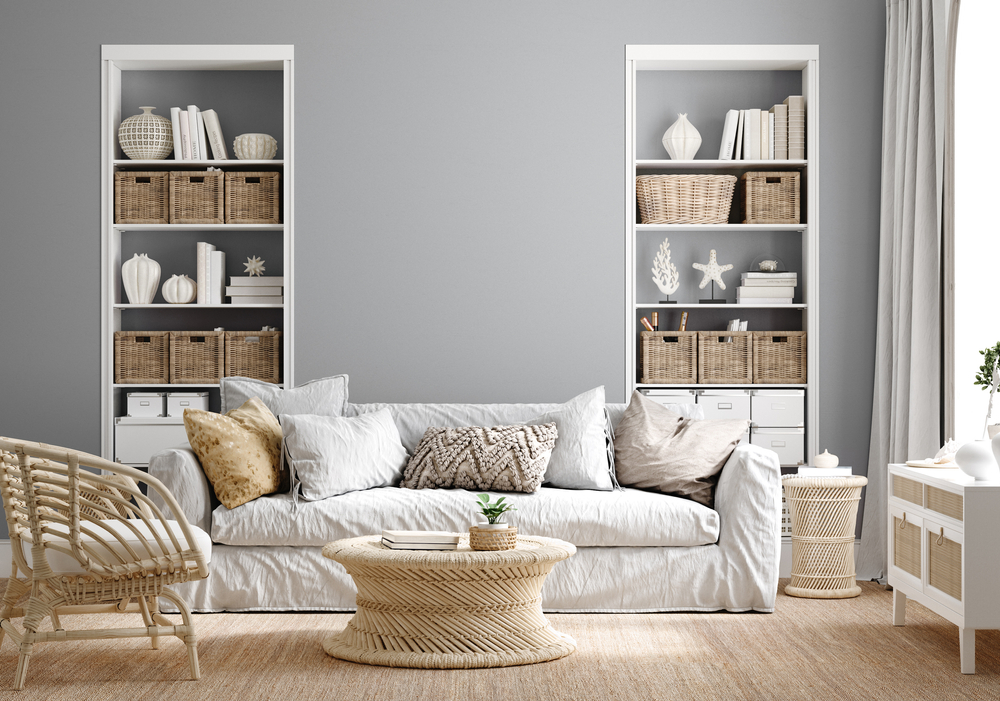 2. Finish with a crisp white trim: Blue and white or blue and grey together is a quintessential coastal look. Your beautiful blue or grey backdrop will be perfectly punctuated with a bright white trim.
3. Embrace stripes: No other pattern says coastal chic quite like stripes. Stripes are classic and timeless, and they will really help to enliven your coastal theme. We love wide stripes especially for this look, and these work great on cushions, upholstered furniture, blankets and rugs. If you're in the mood to really make a statement, a striped feature wall may be just the ticket.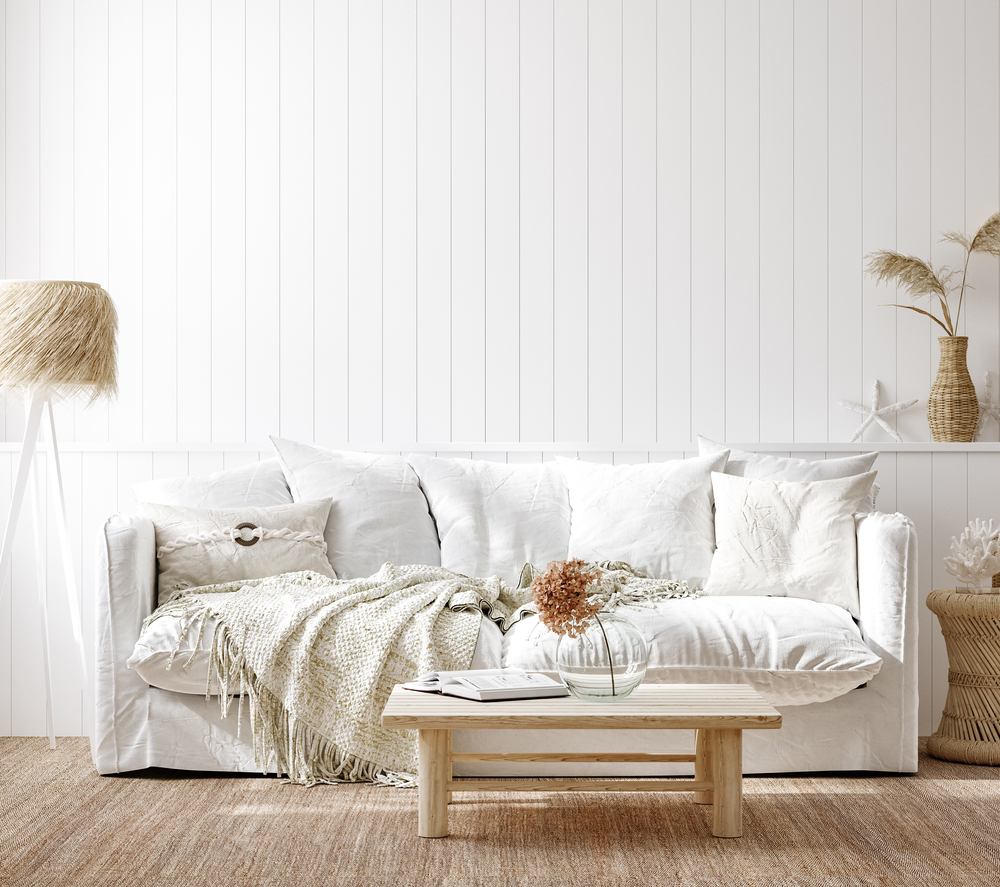 4. Natural wood accents: The coastal look takes its inspiration from the beautiful beaches, and the colours of natural raw timber will be right at home within this trend. Like striking pieces of driftwood washed up on the sand, wooden accents will help complete the whole coastal theme by adding texture and colour. A light coloured wood is preferable to help maintain the airy vibe of a coastal space. This timber is great for your tables, chairs, shelves, etc.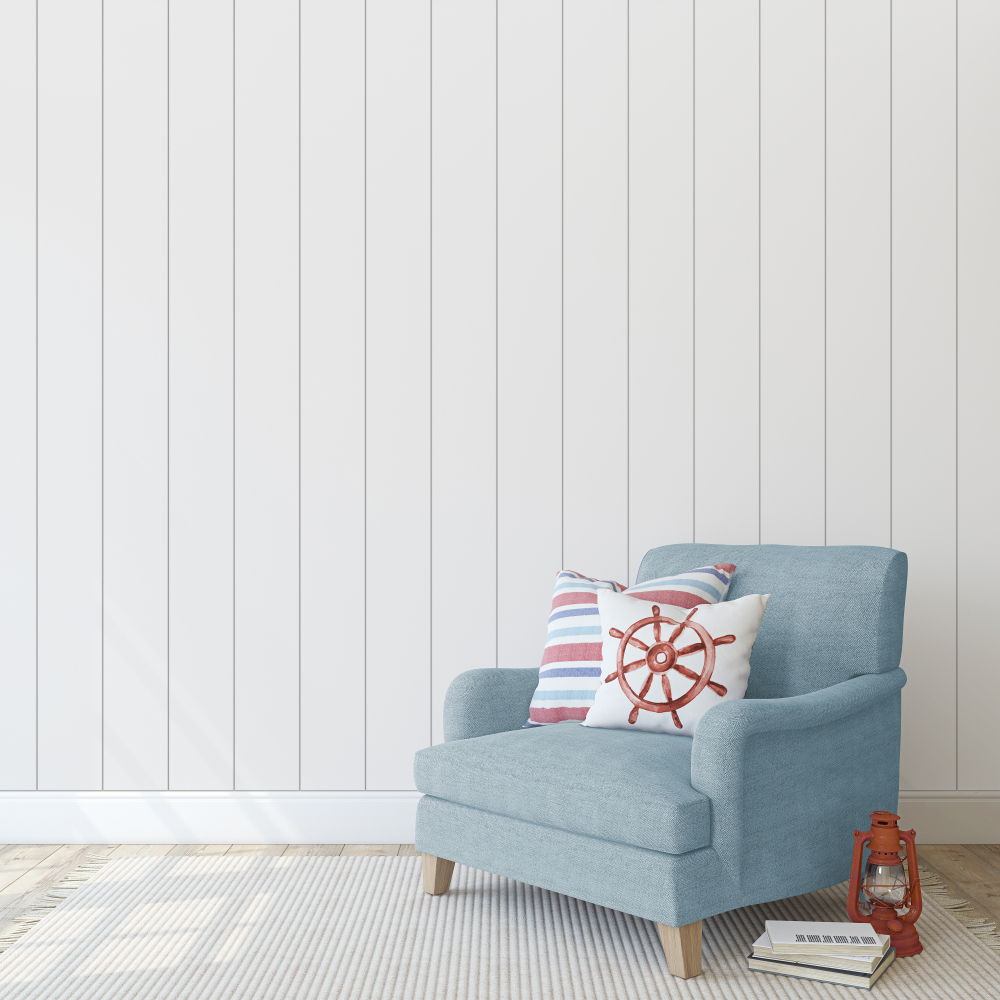 5. Highlight with red: If you're wanting to add more colour into your coastal room but still want to remain true to the trend, we recommend opting for red. In addition to varying shades of blue (which make a gorgeous coastal palette), red will add an extra pop of colour that will brighten and enliven the space. Red is a traditional coastal colour and incorporating hints of it here and there can help tie the room together and drive home the theme.

Are you yearning to enjoy a beautiful coastal abode this summer? The above tips will help get you started creating your coastal space. Call into your local Crown Paints stockist for everything you need for your painting journey, or visit us on the web for more on-trend inspiration.