Back to Articles
Incorporating black without overwhelming your interiors
Welcome to the dark side...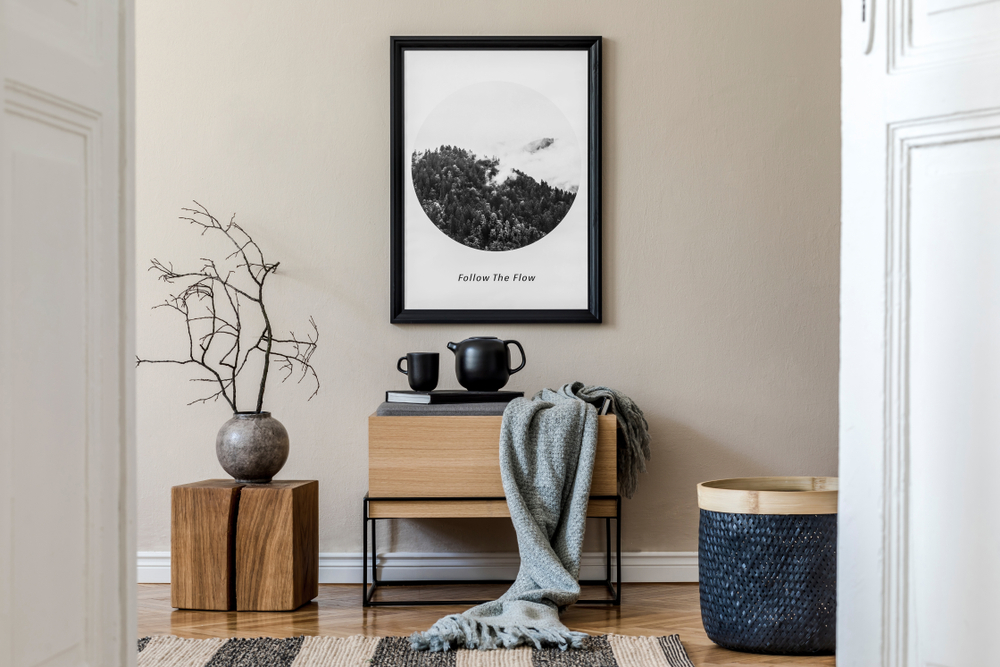 Black is divisive when it comes to interior design, with many shying away from the colour (we're calling it a colour) for fear of it becoming too overpowering, or adding too much darkness to the look of a room. While we agree that black should be used with consideration, there are certain things you can do to incorporate black without overwhelming your interiors. In fact, you may just find that using black in your home is an excellent way to define and delight! Read on to find out our top recommendations for this.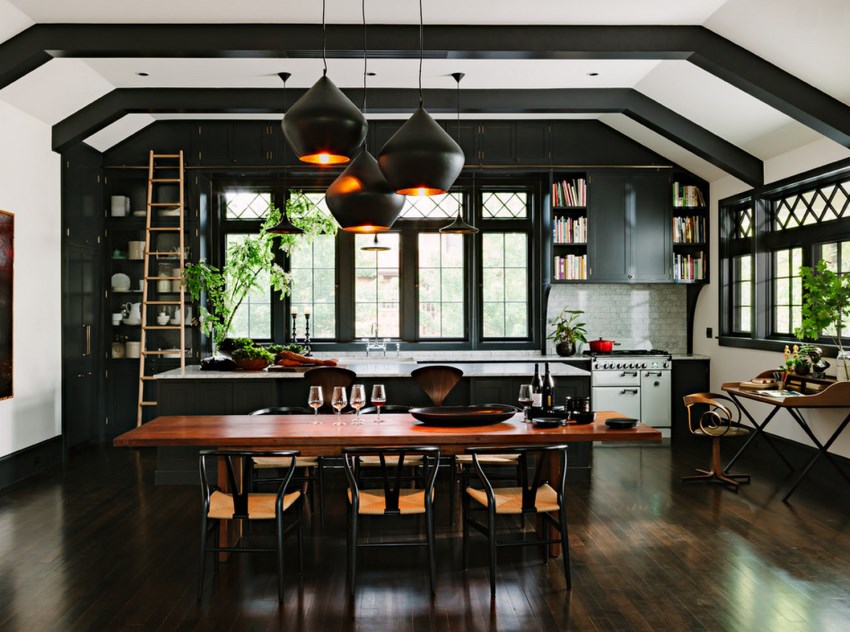 Image via Decoist
1. Use black as a trim to highlight your space: Using black as trim will highlight your room and help define its borders for a chic and modern look. This technique is great when you want to bring attention to certain features within the room, like the windows, doorway, fireplace, hallways or panelling. Black looks great when paired with a wide variety of colours—In fact, it essentially goes with anything—so it's a simple way to instantly perk up a room.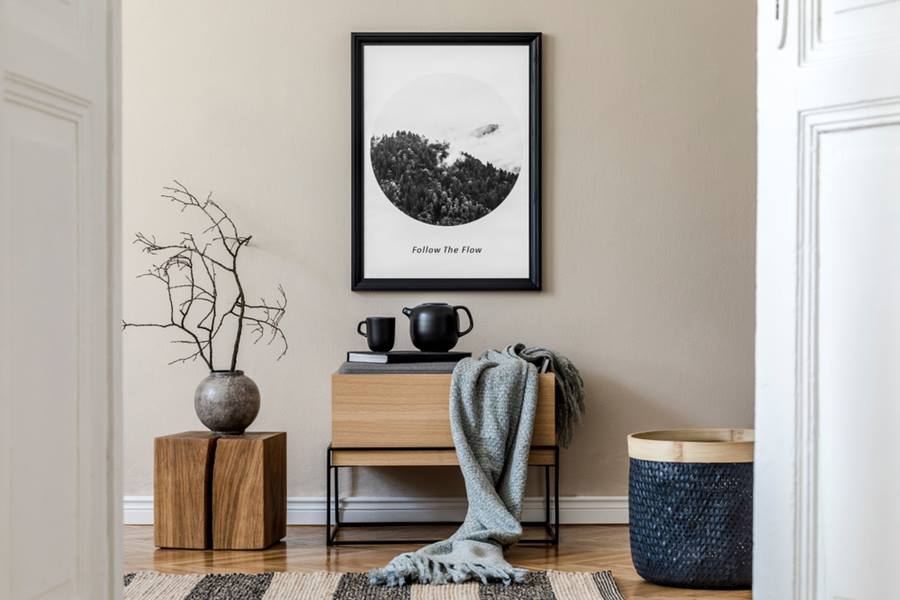 2. Use a black-based pattern on textiles or wallpaper: Many beautiful patterns are made on a black background or feature black heavily, so you're bound to find a pattern you love. From ditsy florals and traditional herringbones, to bold plaids and eye-catching chevrons, the options are endless! These patterns are great to incorporate throughout the home to add character and interest—on cushions, rugs, curtains, furniture upholstery, bedding, and on walls.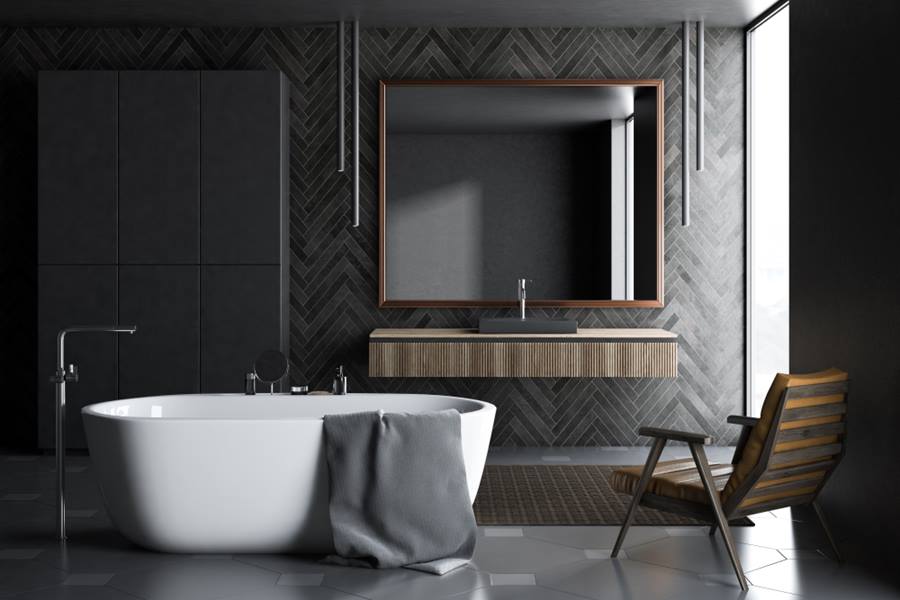 3. Go bold with black walls in Bathrooms or Hallways: Black walls may seem a bit daring, but they're nothing to be afraid of! In fact, black walls can be absolutely gorgeous and make for a very stylish and sophisticated look when they're done right. One of the easiest places for black walls are in smaller areas of the home, such as a bathroom or hallway. While you can absolutely paint larger rooms black—and this can look incredible—we're focusing on bathrooms and hallways. When using black in these spaces, you'll first need to look at the surrounding colours and accessories when choosing the right shade of black so that it blends as seamlessly as possible. Next, focus on lighting to add some brightness to the space and keep it from looking too stark. Varying textures, colours, patterns, and/or shapes will help add depth to a black room and give it life. Our shades Rebel, Black Glass, and Absolute Granite work great for this.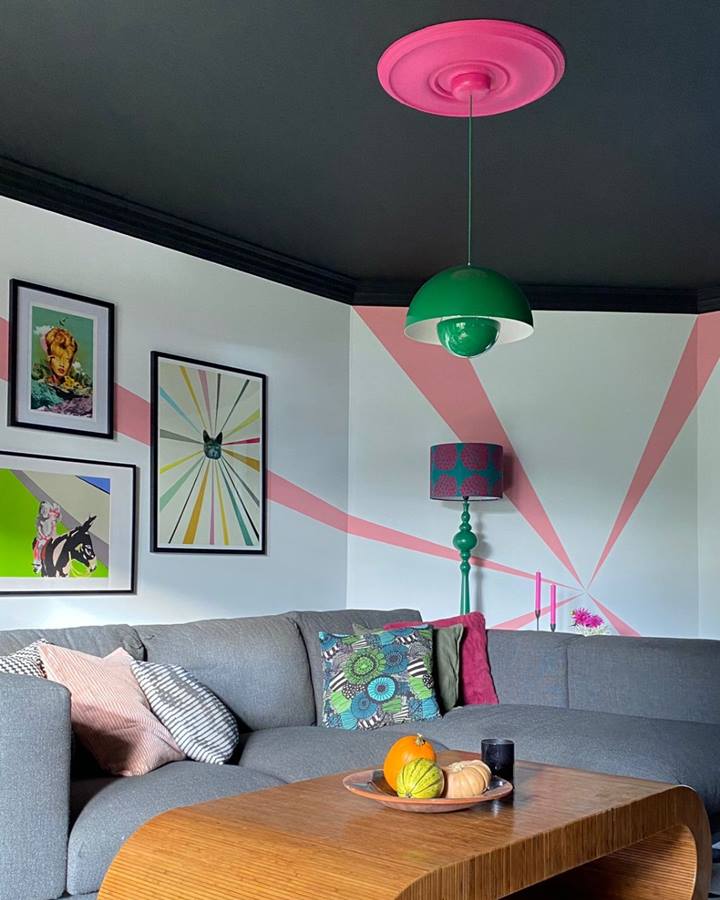 4. Paint your ceiling black for a striking change: Who says ceilings need to be boring? Stray from the traditional white ceilings and consider going bold with black. A black ceiling is a great way to tie other black elements of the room together to give the space a unified look, and it is also a fantastic way to add drama to your room, highlight your trim, or camouflage areas of the ceiling you might want hidden. We recommend using a matt finish on ceilings to minimise the reflection that a higher gloss paint may bring. Our Style Guide Saara recently painted her ceiling black and we absolutely love the look. Saara started off with white walls in Crown Trade Clean Extreme formulation (perfect for high traffic areas), and chose the shade 'Absolute Granite' from our Elle Decoration collection for the ceiling, chimney breast & woodwork.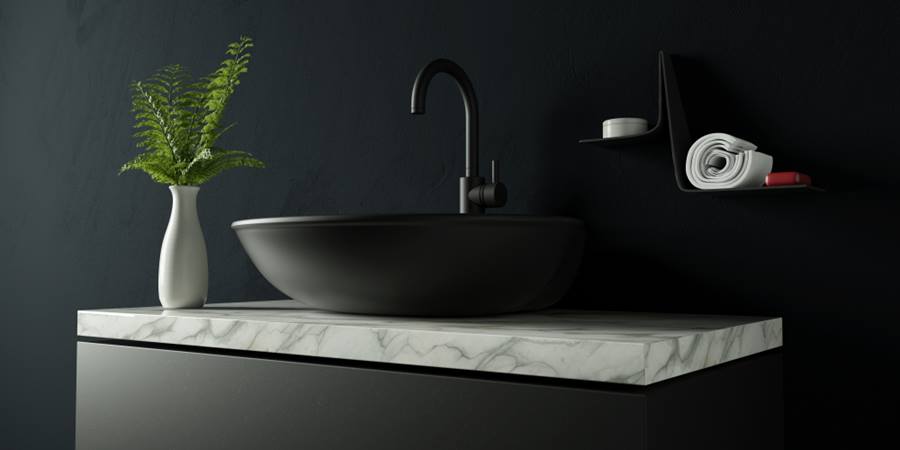 5. Opt for Matt Black accessories: Using matt black accessories throughout your kitchen and bathroom is another smart way to incorporate black in the home. Matt black accessories such as faucets, handles, toothbrush holders, soap dispensers, toilet roll holders, etc, gives these spaces an extra level of style and provides a lovely alternative from the usual gold or silver shades.
Are you ready to cross over to the dark side with the above decorating tips for using black within the home? For more expert advice, visit our blog on the web or call into your local Crown Paints Stockist today!