Back to Articles
Orange feature pieces that work great year-round
Orange you glad you welcomed this shade into your home?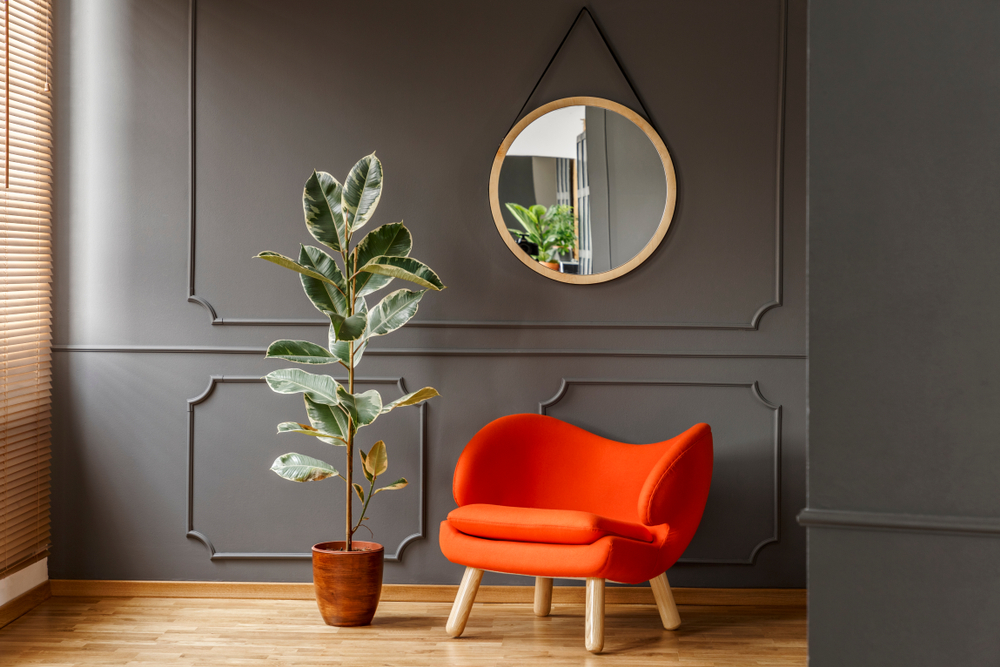 Autumn is in full swing and Halloween is right around the corner, and during this time of year we're seeing plenty of beautiful seasonal colours. One of these gorgeous colours, which presents itself in a variety of lovely shades, is orange. Orange occurs naturally on the turning leaves, the pumpkins, the gourds and even the flowers that are still in bloom. Orange is also a spectacular colour to bring into the home and incorporate throughout your interiors, whatever the month may be. The following blog post will explore some recommendations for potential orange feature pieces that will work great in the home year round.
1. A burnt orange rug: Dress your floors in something pretty with a rug in an unexpected colour. A burnt orange rug works well with a variety of different colours, and it's a great way to add warmth to a space.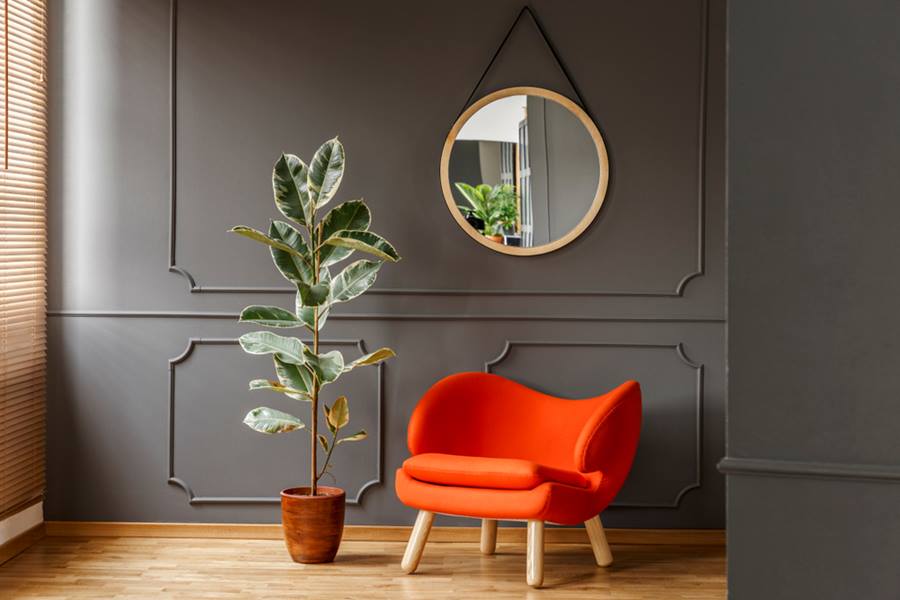 2. An orange armchair or couch: We're lucky that today, furniture comes in so many different and beautiful shades. Whatever your desired colour, you're likely to find a piece that matches your vision. The colour orange is no exception, and an orange armchair or couch is an unexpected yet delightful way to add interest to any room. Whether you choose a bright tangerine orange or something a bit more subtle like sandstone, squash, or cider oranges, your new piece is sure to enliven your sitting room!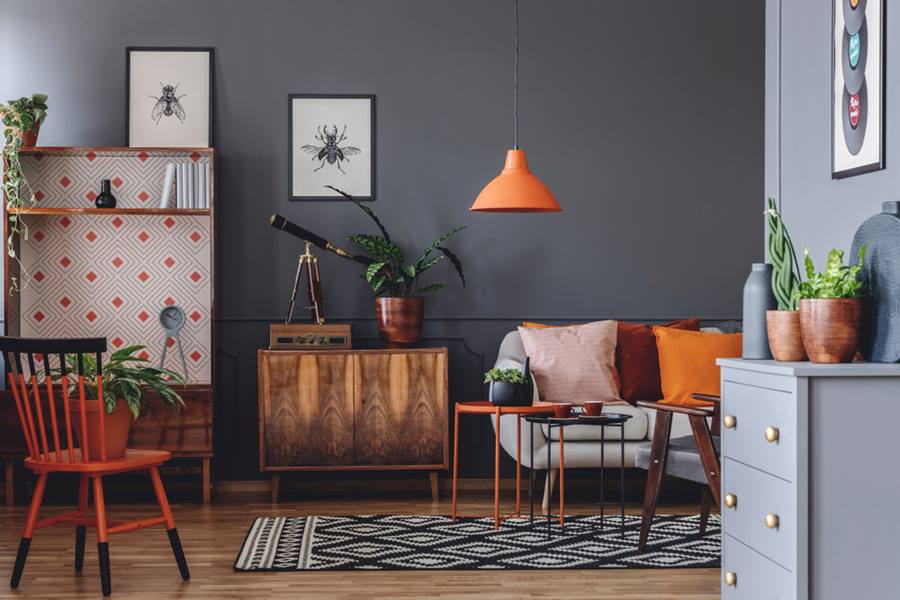 3. An orange table: From side tables to sideboards, and coffee tables to nightstands, an orange table is a quick and simple way to brighten up your space and add a dose of colour and warmth. Whether you want to go bold with a bigger and brighter feature piece like Jonathan Adlers orange sideboard (pictures above), or keep things more neutral with a more muted colour, orange is certainly an exciting choice. Our quick drying wood and metal paints are great for painting any wood or metal pieces within the home.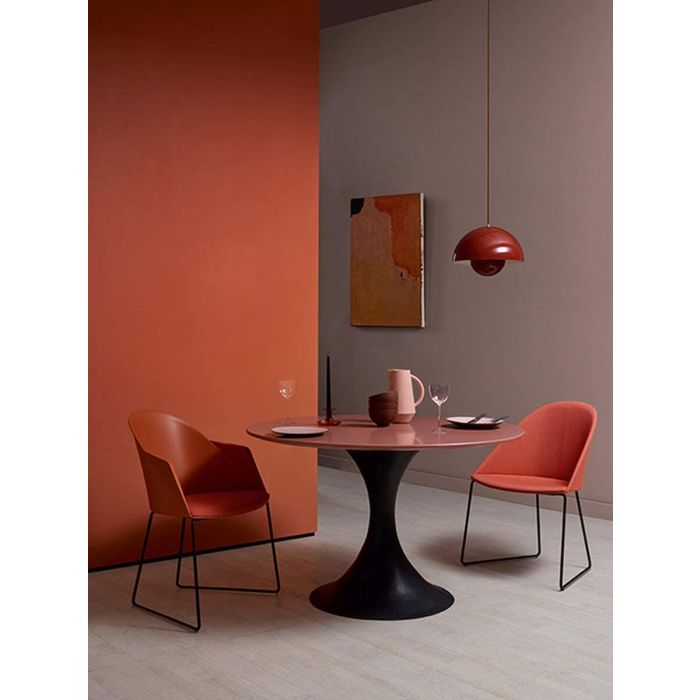 4. Orange walls: Did you know that your walls can be a feature piece? In fact, we think they just may be the most important feature piece to the room! Orange is known as a happy and uplifting, energetic colour, and there are very many shades of orange on the spectrum, so you're bound to find one you'll enjoy as the backdrop to your room. We recommend our shade Tufted Kilm from our Elle Decoration collection, and the shades Carmolito, Five Spice, and Happy Hour from our Moodboards collection.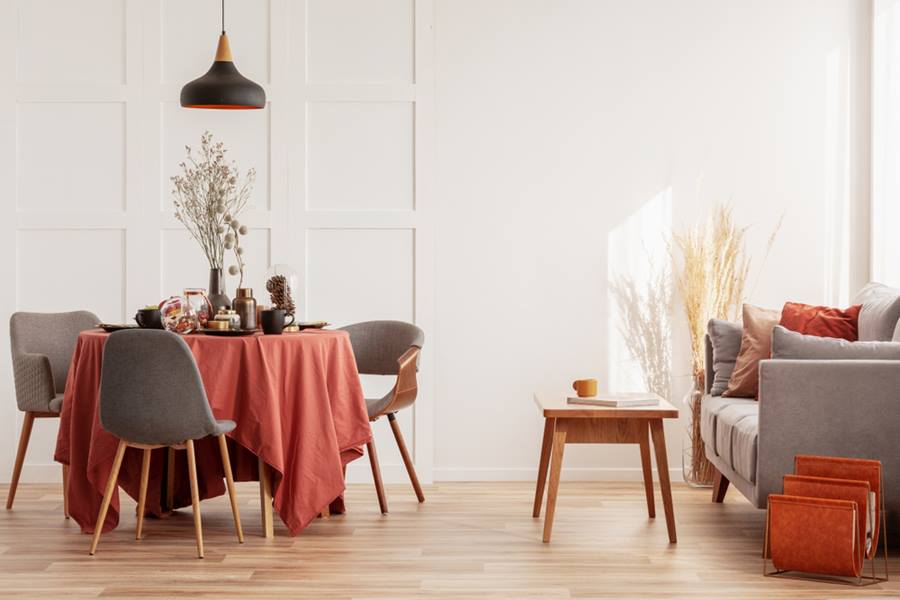 5. Orange cushions and accessories: If you're wanting to add some of that special orange warmth to your room in a subtle way, cushions and other accessories like throw blankets, vases, candles, and trays (and of course— pumpkins, for this time of year!) offer the perfect opportunity to do just that! These make great options for those who want to incorporate orange without the commitment of a larger piece. 
How do you feel about orange? Will you be bringing some orange into your home? Call into your local Crown Paints stockist for your decorating needs, or visit us on the web for more inspiration.