Back to Articles
Autumnal colour inspiration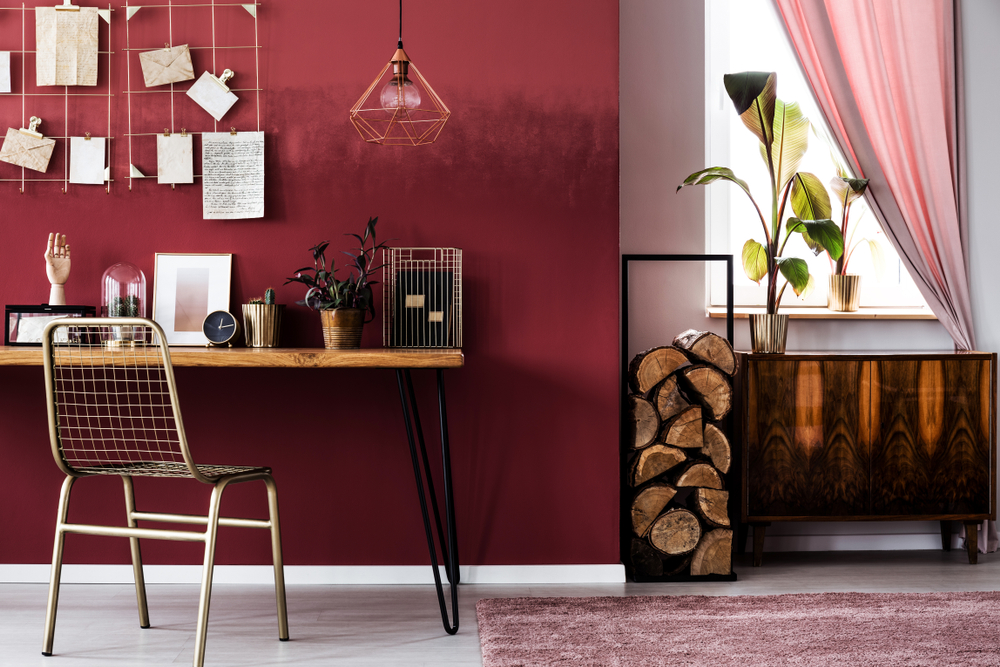 Now that Autumn's here and the days are getting shorter and a bit cooler, we're all about bringing warmth into the home and creating cosy spaces that you'll enjoy throughout the next few months and beyond!
The following colours are some of our favourites for making rooms feel as snug and as comfortable as possible.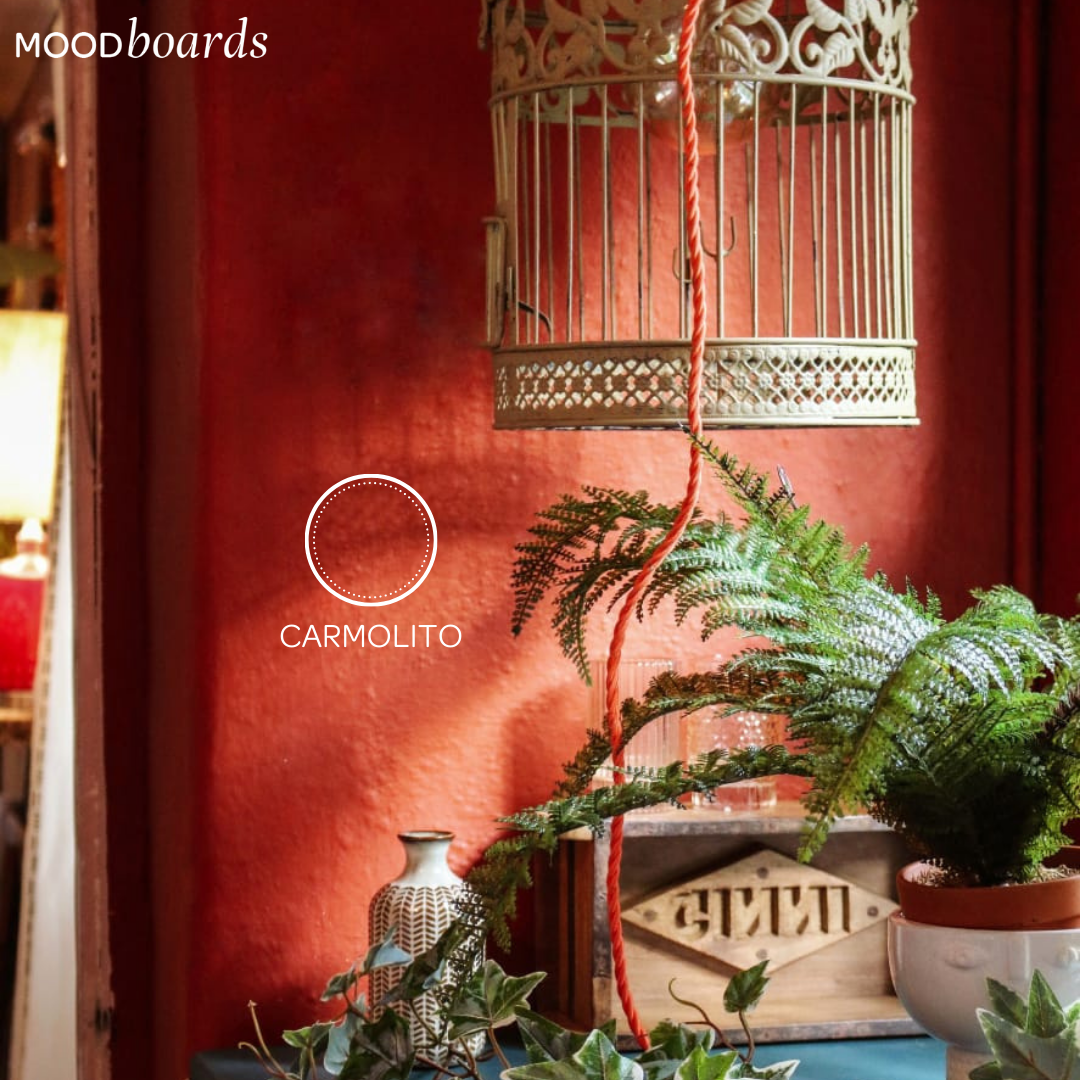 Carmolito: Carmolito is a beautiful, earthy burnt orange-red terracotta shade from our MoodBoards collection, created in association with House and Home. It will immediately warm a room, and we especially love the way it looks paired with greens like our Style Guide Cathy has done within her beautiful utility room (pictured above).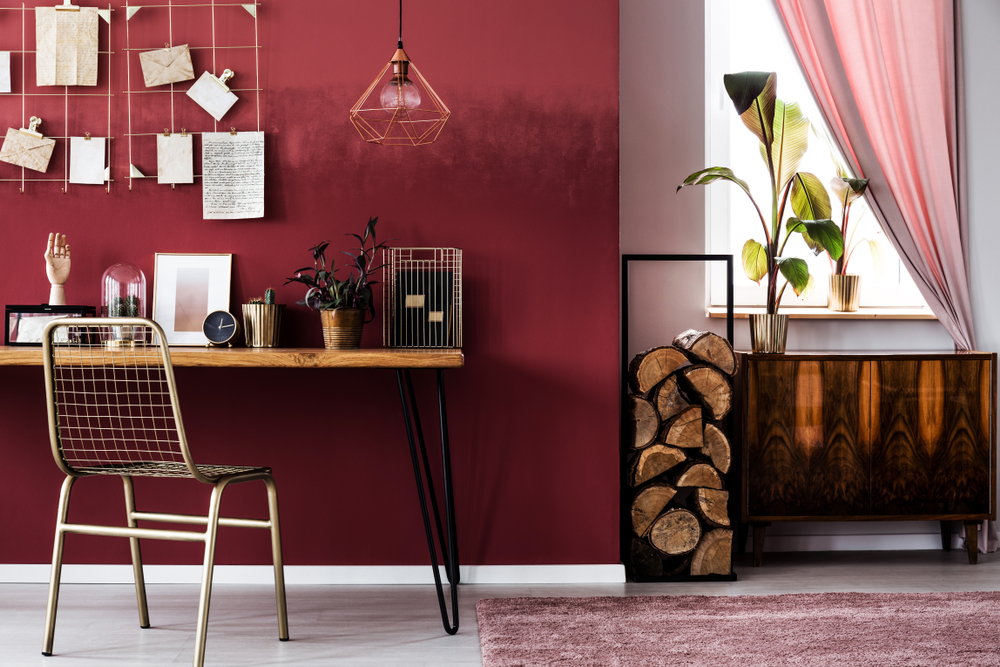 Scarlet Ribbon: The colour Scarlet Ribbon also from our MoodBoards collection, is a classic deep cherry wine red that will wrap your room in a soft yet energetic embrace, bringing a sense of style and decadence. We especially love this shade in dining rooms and sitting rooms, and it looks lovely paired with creams and other neutrals.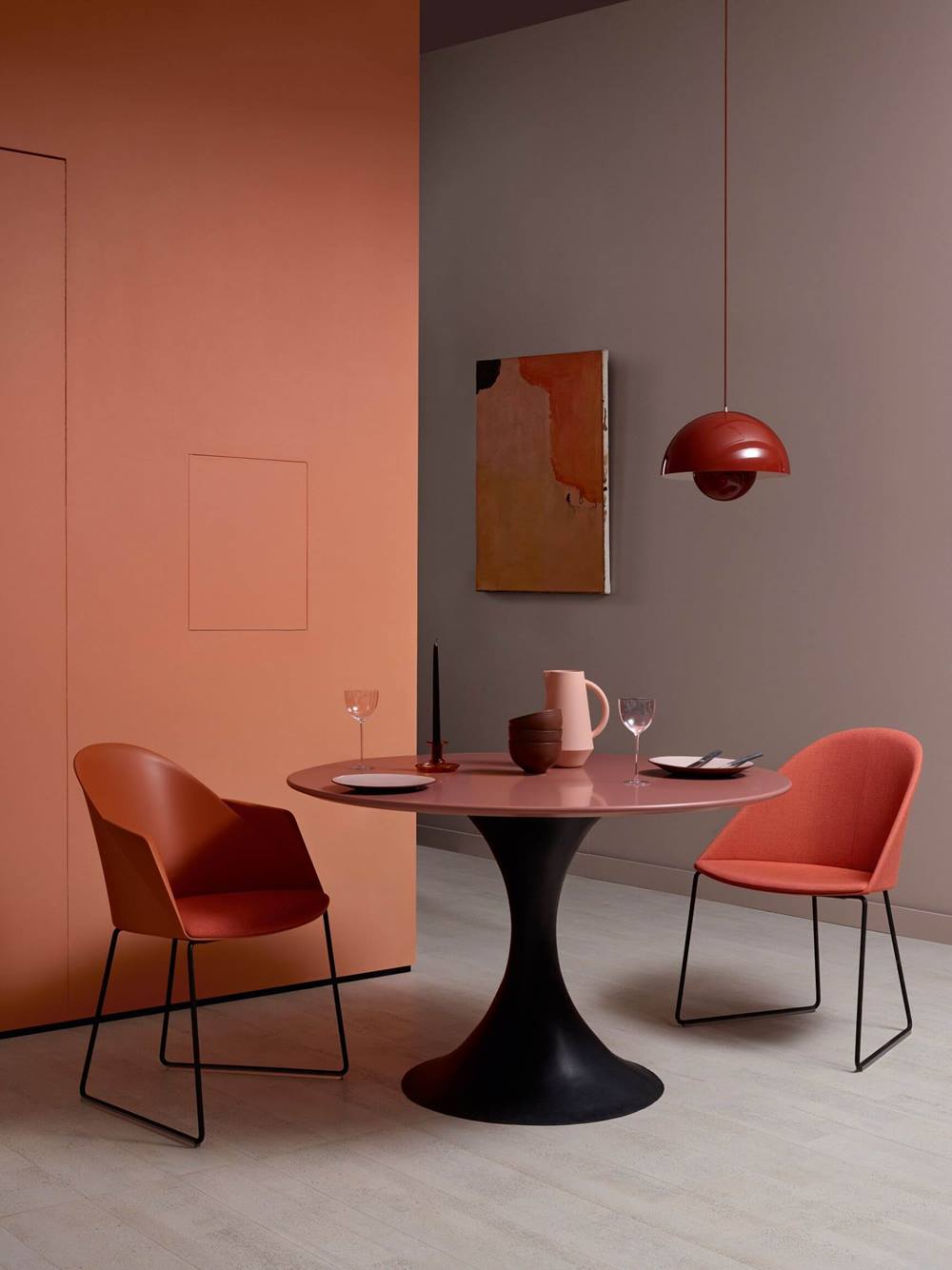 Cushion Craze: A striking burnt orange terracotta, Cushion Craze is part of the Crafted collection from our Elle Decoration range. This collection takes its inspiration from beautiful textures and fabrics, with colours ranging from the sumptuous burnt orange to a light-as-mist pink. Each shade from this particular palette would work well for creating a cosy atmosphere, but Cushion Craze is particularly inviting. We love it paired with soft greys as you can see above.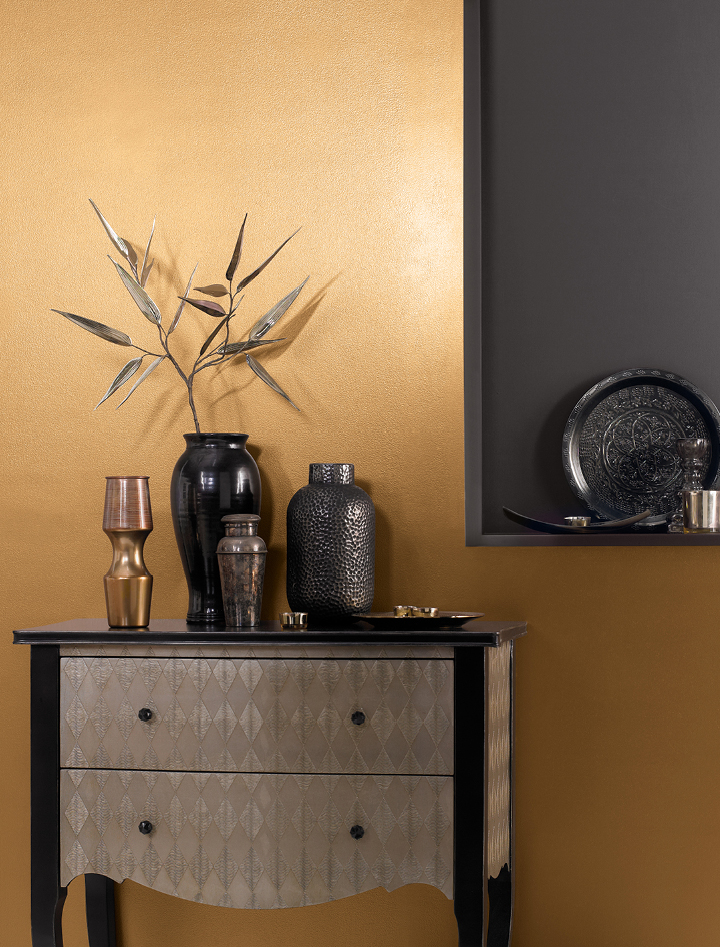 Millionaire: The shade millionaire from our new CRAFTED™ collection is a true classic gold metallic paint that will add depth and sparkle to your space. One of Crown's most striking interior wall and wood paints, CRAFTED™ by Crown Lustrous Metallic Emulsion provides a stunning shimmering metallic finish to your walls and wood. Developed for creating eye-catching feature walls, stripes, stencils, detailing and more, this lustrous metallic paint can be applied throughout your home, including - living room, dining room, bedrooms and hallway. You can instantly change the appearance of your living space today, with this beautiful, water-based Crown metallic paint.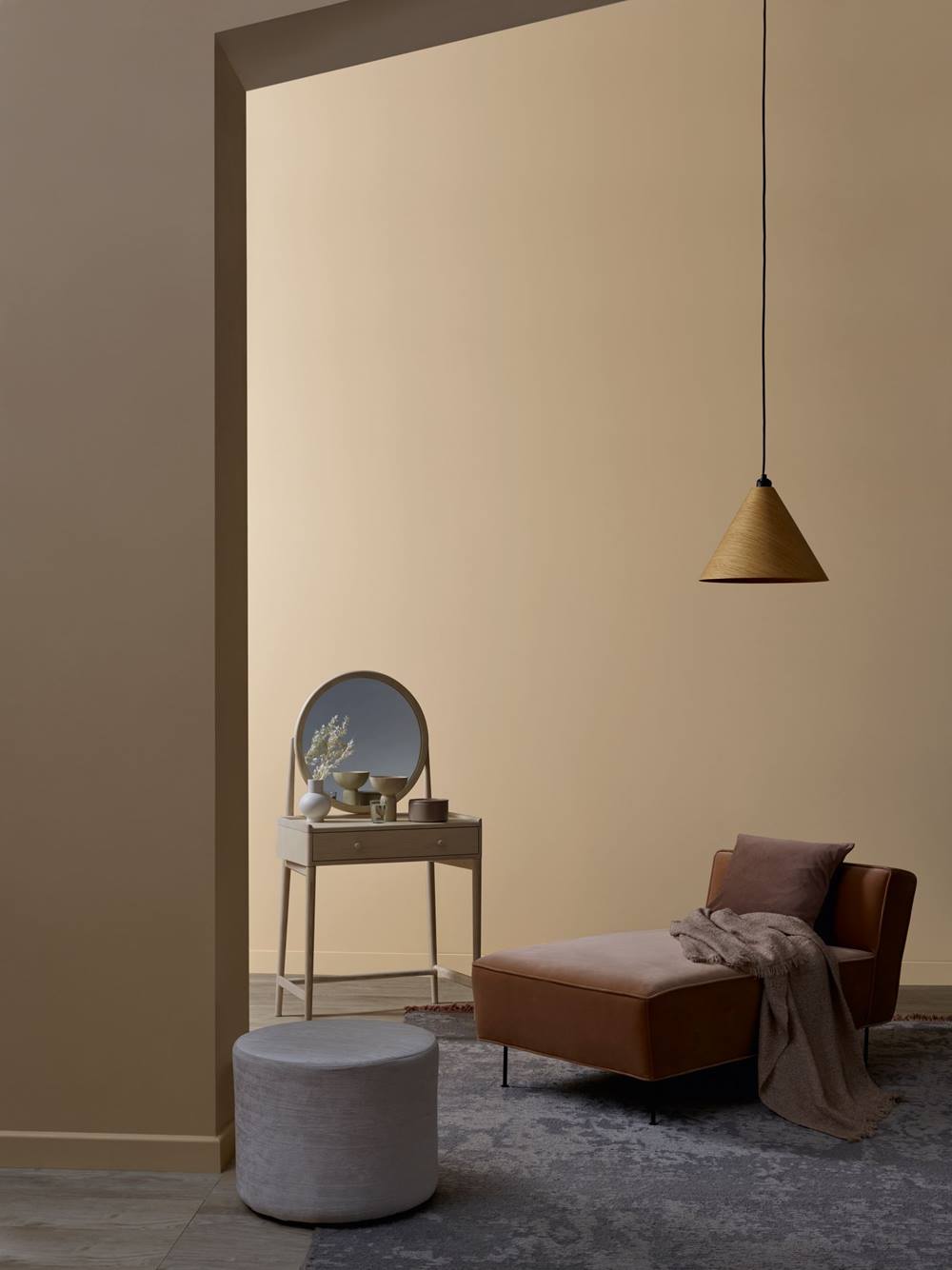 Delicately Dark: Another proud member of our Elle Decoration range, delicately dark is perfect for those wanting to bring lots of warmth into a room without going too bold. Delicately dark is soft and versatile enough to be considered a neutral, but this warm soft cream-yellow shade will also lights up a room with a soft glow, like the magic of candlelight.
If you're looking for more design advice or are ready to start your decorating journey, be sure to call into your local Crown Paints stockist or check out our blog for more inspiration. You can also order your free colour cards here.