Back to Articles
Tropical Paradise:
Paint and Decorating Ideas for a Holiday Inspired Bathroom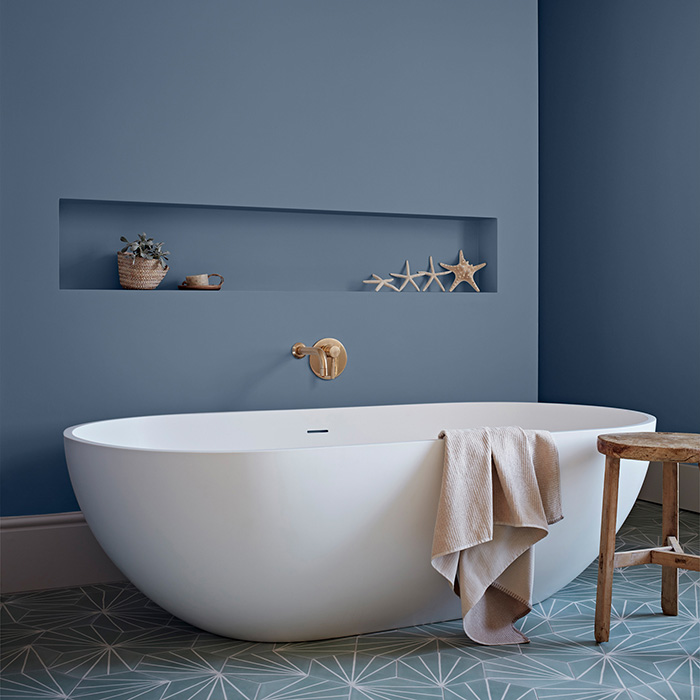 Who says you need to leave the house to go on holiday? Transforming your bathroom into a tropical paradise will transport you to a dreamy island getaway without you even having to walk out the door! In the following blog post, we'll cover our expert tips to help you achieve a holiday-inspired bathroom in your home.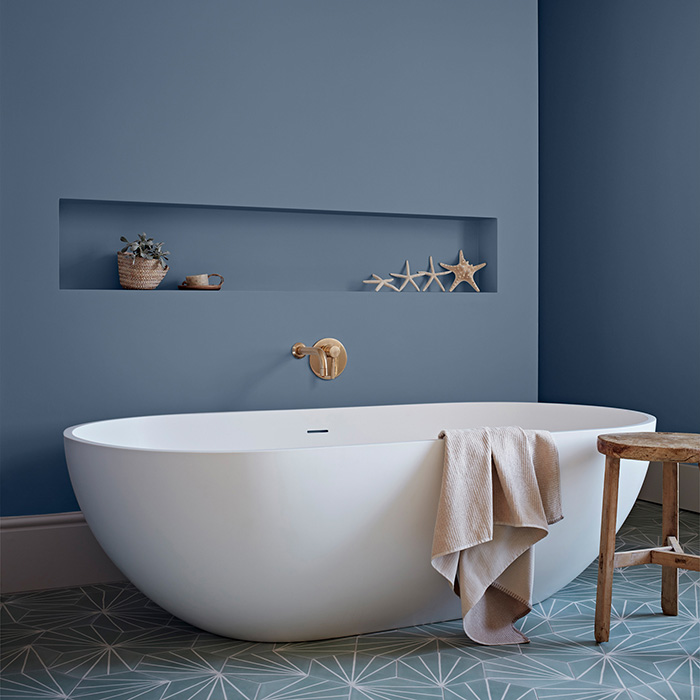 Choose the right colour palette: As we recommend with every room in the house, begin with a strong foundation. This means choosing the right wall colour for your bathroom. For an easy, breezy holiday look, opt for greens or blues that bring to mind beautiful ocean waters, sandy beaches, clear blue skies, or lush tropical greenery. We love the statement shades Into the Blue, Abstract Art, Enchanted Ivy, Runaway, or Exotic. For the perfect bathroom formulation, we suggest our easyclean® Bathroom Mid Sheen Emulsion. This special formulation contains our revolutionary MOULDGUARD+ technology and is Crown's most advanced washable, wipeable and durable multi surface interior bathroom paint. Try the shades Teal or Soft Duck Egg for your tropical-inspired bathroom.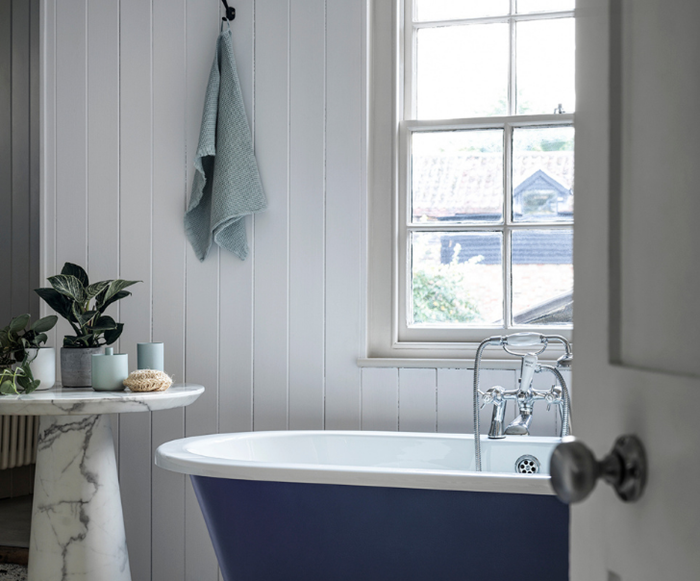 Incorporate greenery and other natural elements: Like the palm trees lining the beach or the plants and flowers permeating the rainforests, bringing some greenery into your bathroom will awaken the space and make it feel more vibrant and lively. Introduce potted plants like tropical palms, ferns, or orchids to add a refreshing touch. Additionally, seashells, starfish, and coral can be displayed in glass jars or used as accents on shelves. These natural elements will enhance the tropical vibes of your bathroom while connecting you with nature.
Make a Statement Wall: Add personality and visual interest to your bathroom with a statement wall, which will bring interest and dimension. We love the look of tropical-themed wallpaper—from palm leaves and exotic florals to jungle animals or punchy patterns. You can also achieve a similar 'wallpaper' effect with paint and stencils or decals. There are plenty of intriguing designs to choose from, and your feature wall is a place to really explore your creativity and have some fun!! Again, our range of specially formulated bathroom paints are perfect for the job.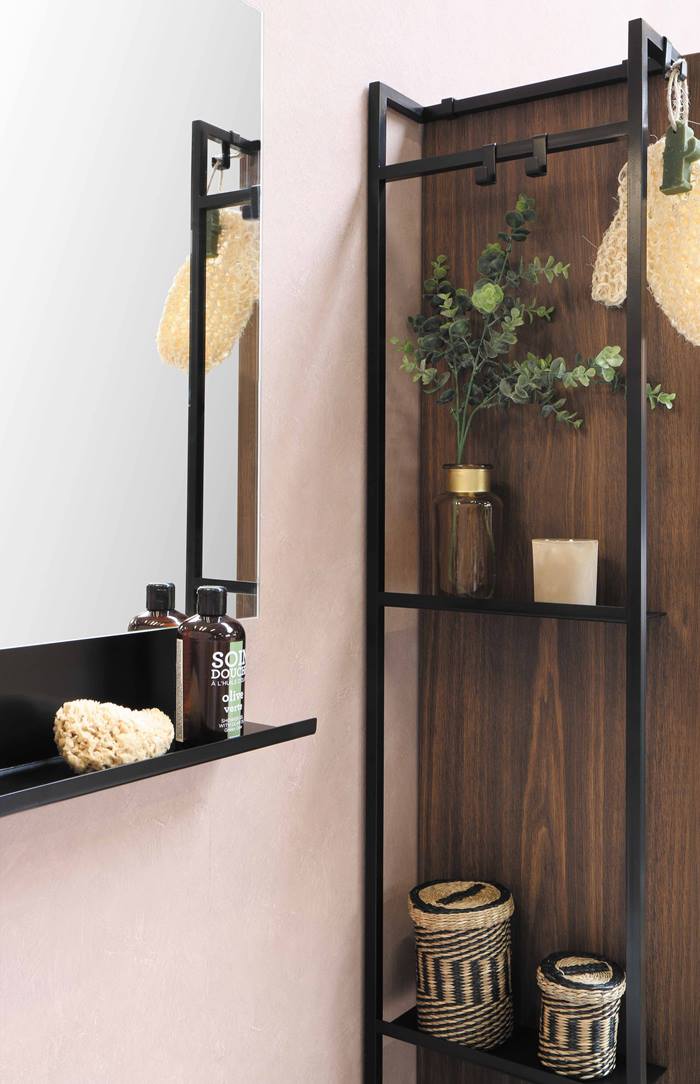 Add different natural textures: Incorporating different textures into your bathroom decor will elevate the tropical vibe. Use textured bath mats made of woven materials like jute or seagrass. Consider installing pebble or stone tiles on the floor or in the shower area to mimic the feeling of walking along a sandy beach. These textural elements will enhance the sensory experience and transport you to your dream tropical destination.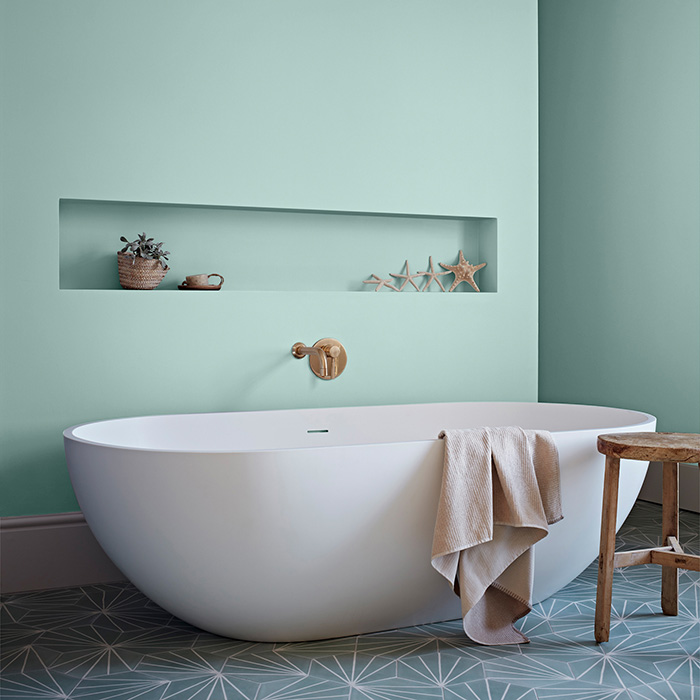 Accessorise with beachy decor: To complete the holiday-inspired look, place beachy accessories throughout your bathroom. This may mean some coastal-themed artwork, candles that bring the holiday aroma to your home (think coconut, pineapple, mango, sea salt, hibiscus), towels in bright, eye-catching patters, and countertop accessories in colours that complement the rest of the space.
Transforming your bathroom into a holiday-inspired tropical paradise is a great way to have some fun with the space while creating a relaxing, inviting atmosphere. For everything you need for your next decorating project, call into your local Crown Paints Stockist.