Back to Articles
How to make the monochrome trend work in your kitchen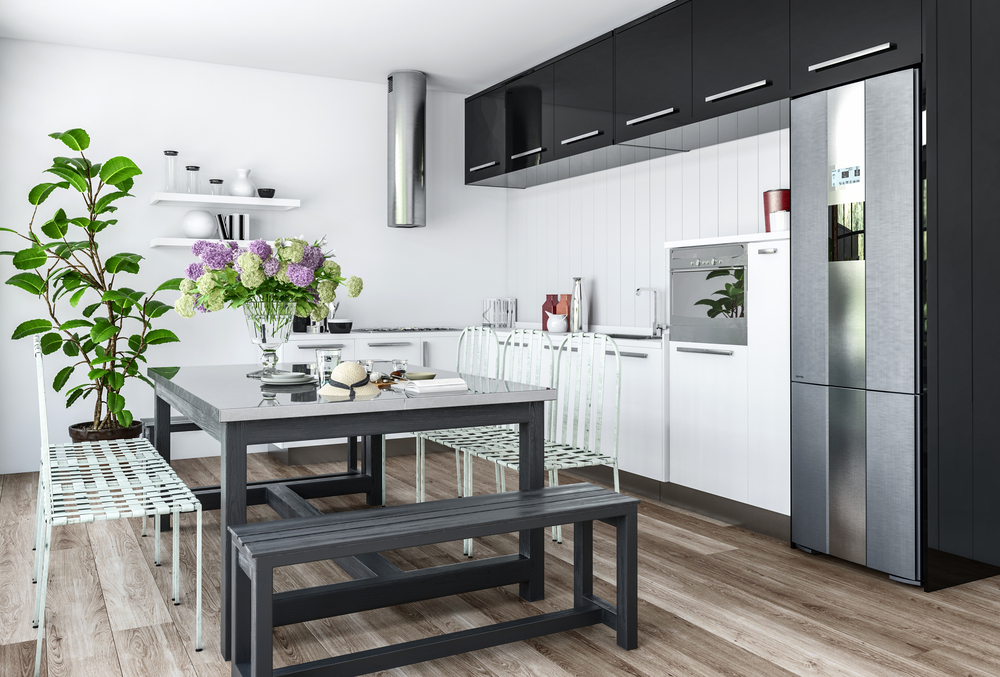 Black and white together is a classic combination, and one that has (understandably) worked its way into our hearts throughout the ages. From clothes and accessories to artwork and décor, the monochromatic look has real staying power and is a simple way to add elegance to any space. The following post covers how you can seamlessly incorporate this beloved trend into your kitchen.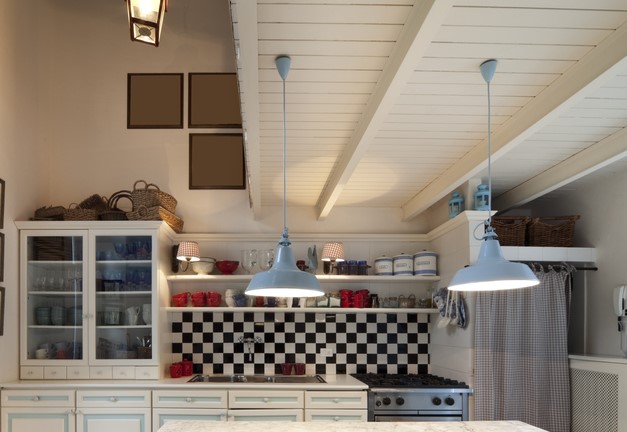 Create a splashback with black and white tiles: A splashback is a simple way to add interest to your kitchen. Arranging black and white tiles in an appealing pattern will create a monochromatic focal point your eyes will appreciate. Furthermore, designating this trend to only one area of your kitchen will help regulate the intensity: something that is necessary when working with such contrasting colours.
Add black hardware to white cabinets: While dark cabinets can make an area appear smaller, white cabinets will open up your kitchen. Adding dark handles, knobs and other hardware to these will incorporate the monochrome trend effortlessly, and without overpowering your space.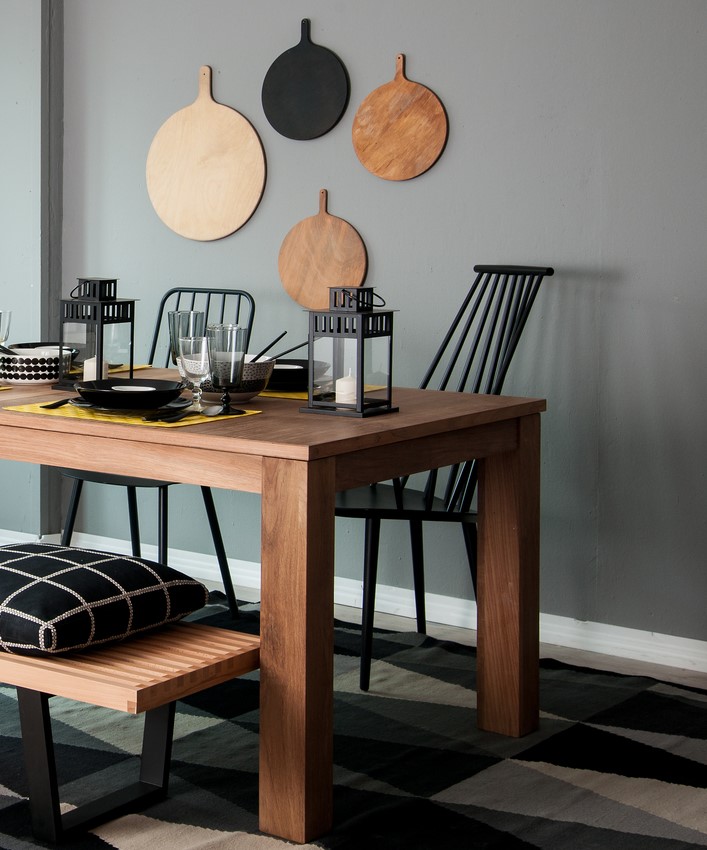 Opt for black and white patterned textiles: From placemats and napkins to chairs and pillows—choose a monochrome pallet in patterns you like. Go for defined prints (damask, stripes) for a bolder look, and smaller prints (gingham, dots) for a more neutral, universally-flattering effect. Don't be afraid to mix patterns and get playful!
Accent your windows with vertical stripes: Vertical stripes, when on curtains, can make your windows (and therefore walls) look taller. When used correctly, this can make your ceilings appear higher—and who doesn't love high ceilings?!  Additionally, black and white stripes will never go out of style, and will immediately add a dose of classical chic to your home.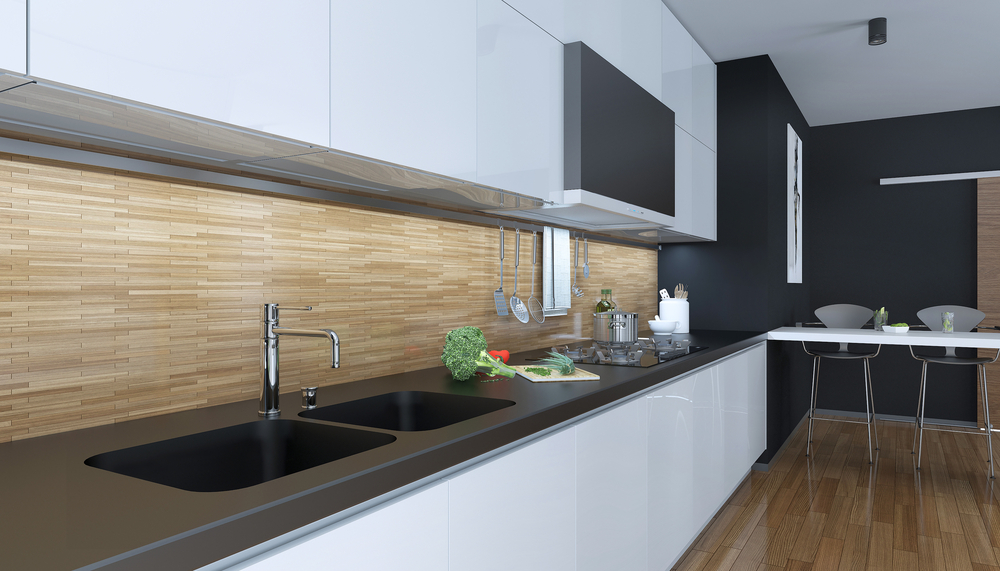 Make a black feature wall: What's so alluring about the monochromatic trend is the contrast of the black and white colours. A feature wall not only makes an exceptional focal point, but allows you to make a bold statement in an ever-so-stylish manner.  If you have white walls, or lighter-coloured walls in your kitchen, paint one wall black to distinguish the space.
Display black and white photos: Printing and displaying black and white photos in frames, on walls or perched around your kitchen, is an easy and inexpensive way to enjoy the monochrome trend.  Display photos in black or white frames—or even silver or gold metallic for a touch of sparkle. For extra points, hang numerous frames of varying sizes on your newly-painted feature wall to add yet another layer of interest.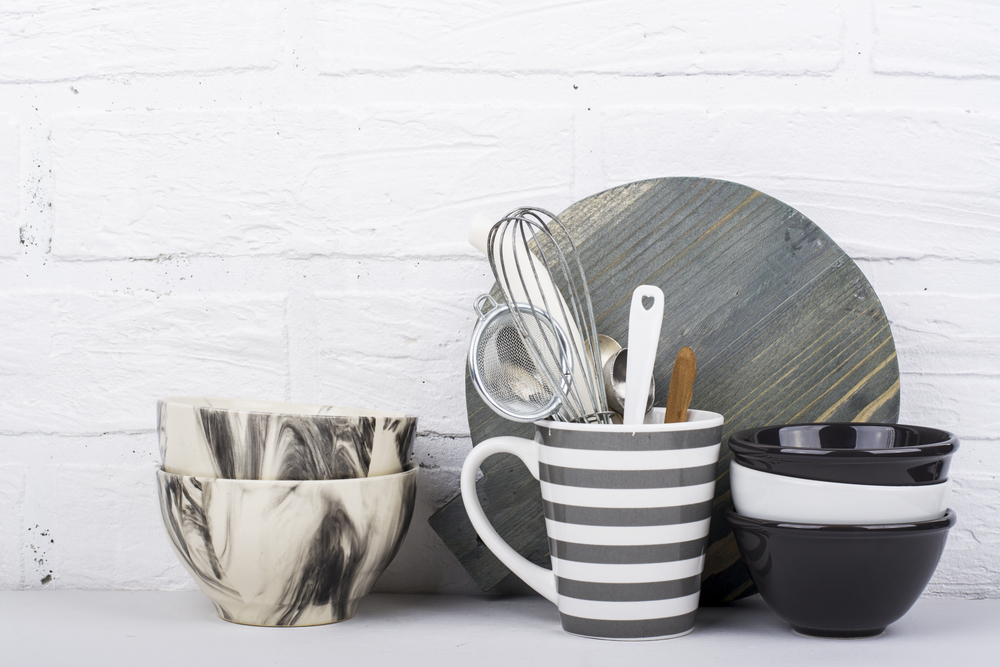 Invest in monochrome accessories and tableware: Whether it's vases, mugs, plates, pans, or teapots (or any of the other numerous kitchen accessories)—try to ensure they're black and/or white. This will help maintain a uniform look across your newly-stylised sanctuary, and give your kitchen a sense of refinement. Don't skimp on the details!
Black and white accents are a wise way to add a sophisticated flair to any space—especially your kitchen! If you're seeking even more professional design inspiration, call into your local Crown Paints stockist or visit us on the web!