Back to Articles
Transform your kitchen into an autumn oasis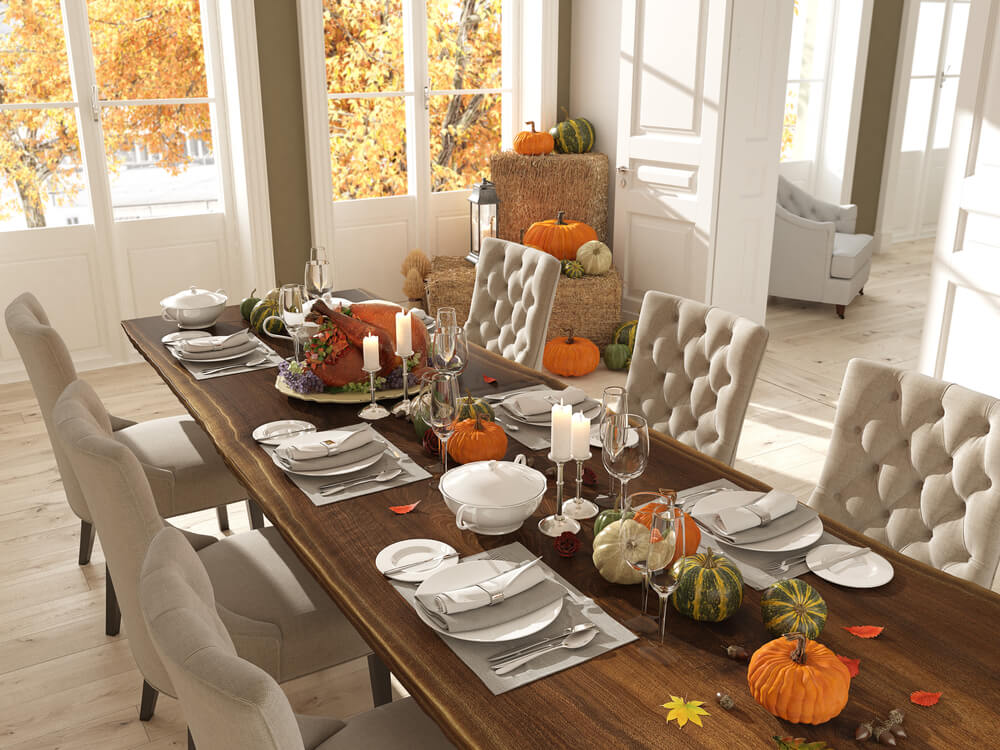 Halloween is right around the corner, there's a nip in the air, and staying in by the fire is starting to sound more appealing each day. The changing of the seasons provides the perfect opportunity to make a change in your space. The following post outlines simple ways you can transform your kitchen into an autumn oasis.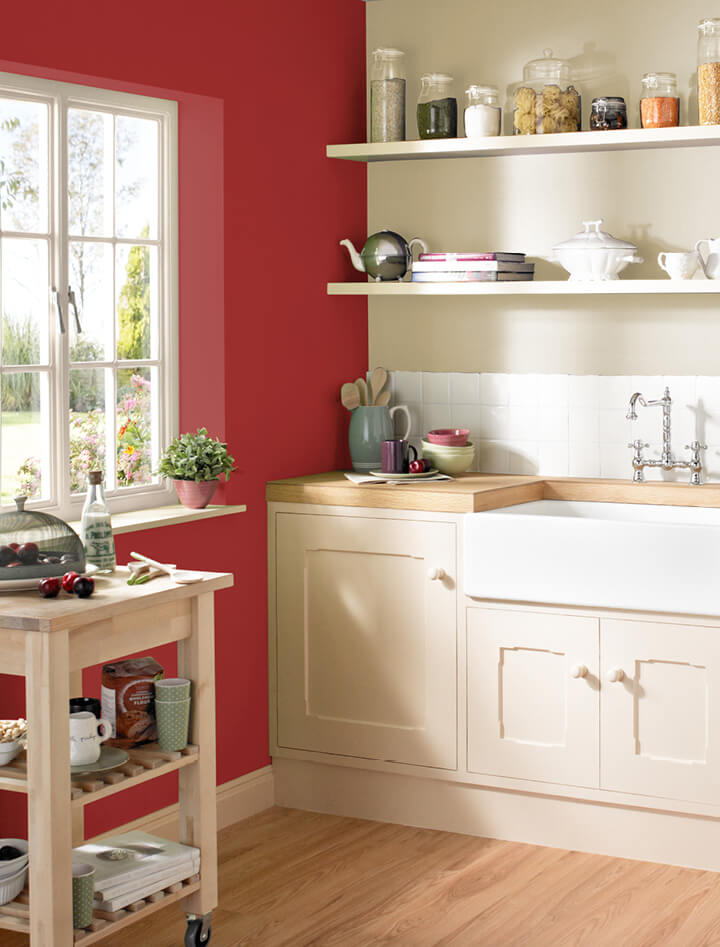 Paint it a new colour
Painting is one of the quickest, easiest, and most economical ways to instantly transform a space. Paint shades that we love this time of year are vibrant and rich, similar to the leaves outside and the other colours found in nature. Try our Toffee Apple, Mustard Jar, Promenade, and English Fire.
Makeover your table
No matter how crazy your days get, you'll always end up around the kitchen table at some point. It's the ideal gathering place for the family, so give it the TLC it deserves. Replace your summer table linens with a more appropriate autumn look—usually this will mean darker patterns. Add to your selection of place mats with some that'll aptly reflect the months ahead. Festive glasses and plates, when possible, is another way to inject the heart of your home with that autumnal spirit.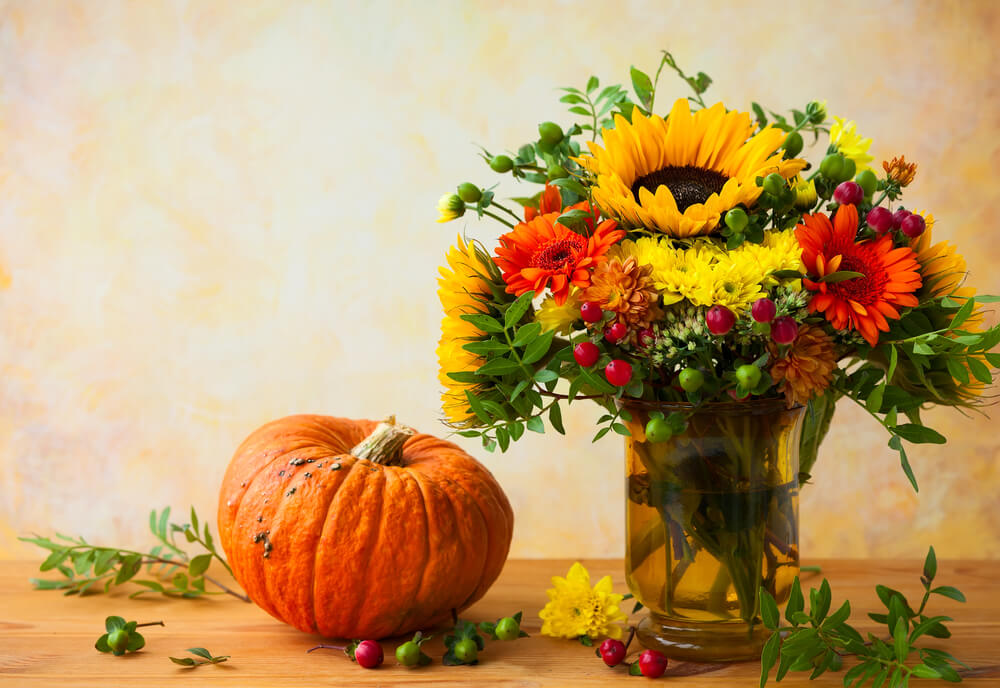 Display seasonal arrangements
Easily add ambiance to your kitchen with arrangements on tables and other surfaces. Florals combined with other natural elements such as branches, greens, and colourful leaves look lovely and festive.
Play with decadent fabrics 
These months are all about enriching the senses. Whether you are indulging in a cup of hot cocoa, feeling the softness of a plush robe, or looking at textiles that are rich in texture, colour, and pattern. Accessorise kitchen chairs with pillows made of wool tartan, or hang curtains in a beautiful jacquard or brocade.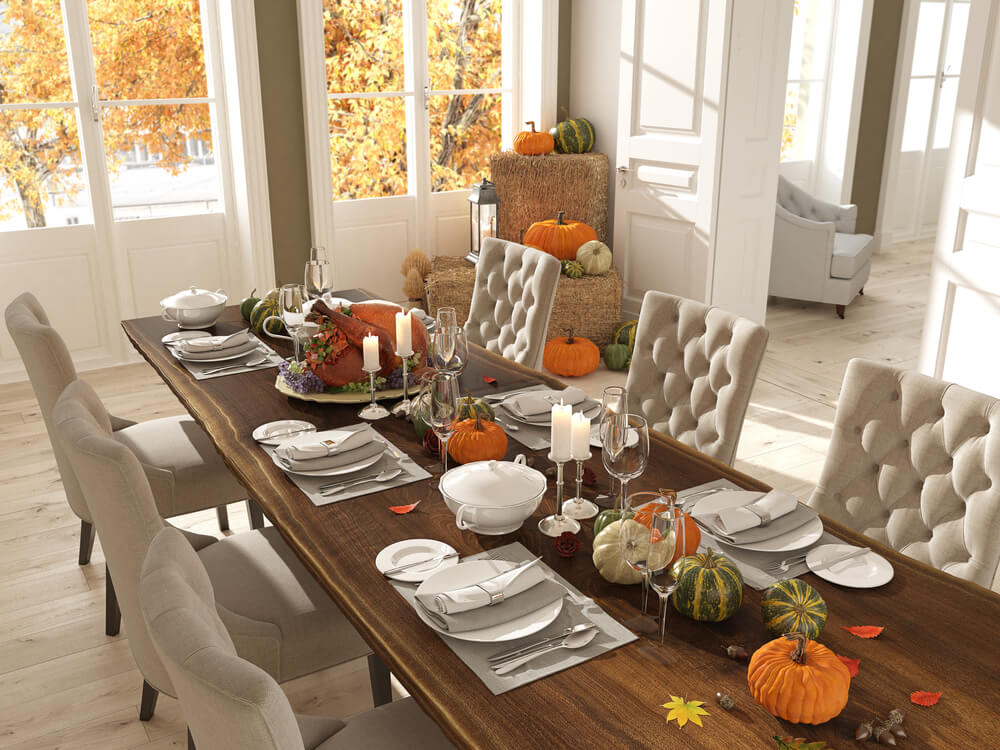 Add a pumpkin!
Who doesn't immediately think of pumpkins when thinking of autumn and Halloween? Seeing this delightful orange squash immediately brings a sense of the season. Place a pumpkin on your tables, countertops, kitchen islands, or wherever you see fit. For an entertaining afternoon, carve pumpkins with the whole family and display those!  Bake the seeds with some salt and oil for a delicious crunchy snack you can enjoy during a scary movie marathon, or any time. 
Light a scented candle
What're so characteristic of this season are the scents that accompany it. Scents of sweet and spicy, earthy and fresh, like cinnamon, apple, pumpkin, clove, orange, etc. Luckily for you, these types of candles are easily purchased at your local grocer. Light them in your kitchen for a warm glow and a sumptuous scent that will make everyone in the house think you're cooking a fresh apple crumble.


Autumn is one of our favourite times of the year and we're looking forward to the months ahead. Help maintain a seasonal cosiness in your kitchen with the above tips. For even more home inspiration and painting advice, call into your local Crown Paints stockist or visit us on the web.