Back to Articles
Simple ways to make your interiors cosier this season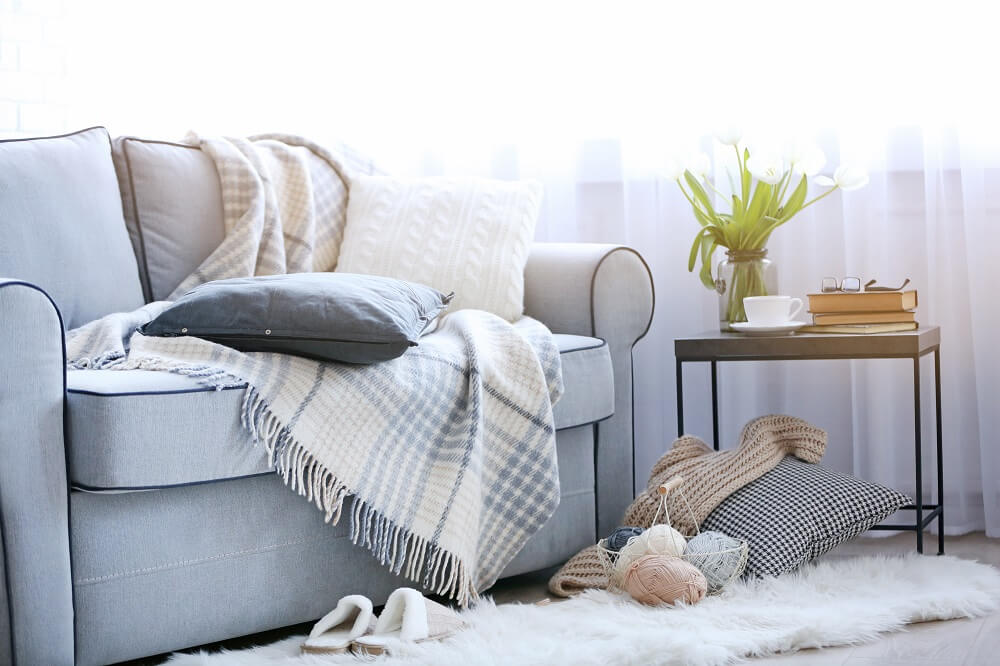 Christmas decorations are coming out in full force and December is right around the corner. This is the time of year to enjoy the sweet simplicity of a nice warm fire and snuggle up with a good book. The following post covers simple things you can do to ensure your home is as cosy as it can be this season.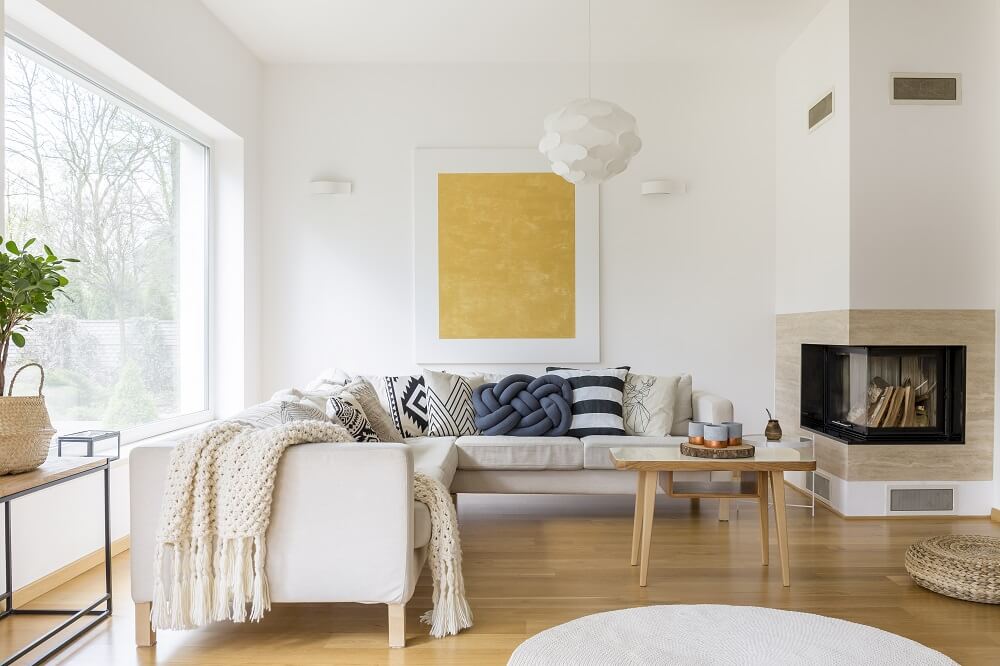 Make sure there's always a warm blanket handy: With the cooler weather here, it's easy to feel a chill—even when indoors. Keep the cold at bay with a soft blanket or rug. Drape these over sofas and chairs, or keep them stocked on a shelf. We love wool, fleece, and faux fur fabrics this time of year. Use warm, luxurious colours and patterns to add depth to your space.
Light a candle or two: Does anything say "cosy" quite like the glow from a candle? Create the perfect wintertime ambiance with a simple flame. Position candles throughout a room, and use a centerpieces for holiday celebrations. Try scented candles for a comforting aroma—we especially like apple cinnamon this season!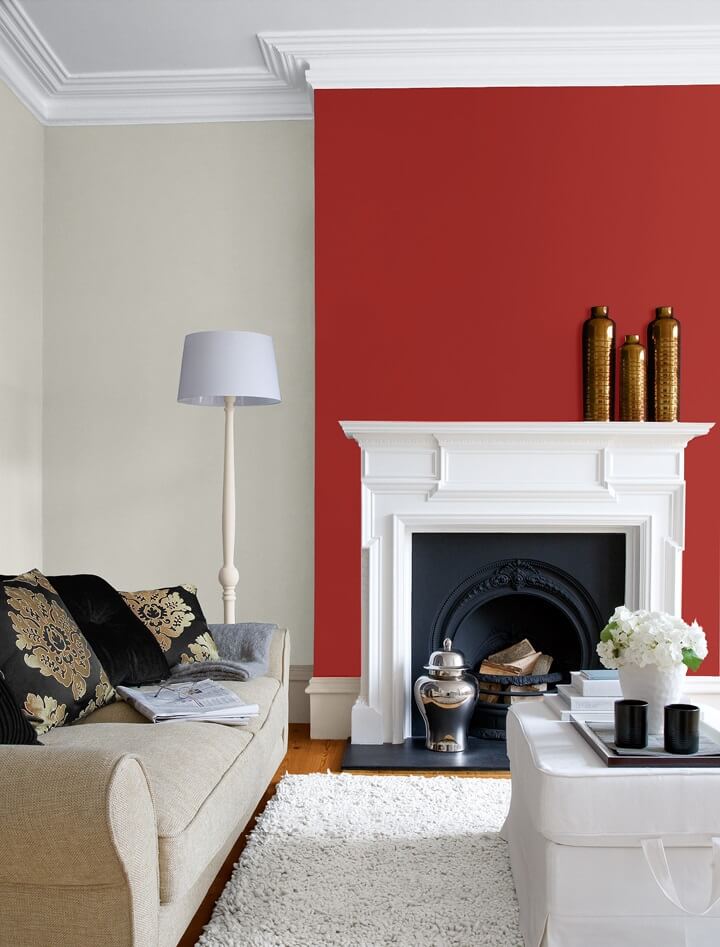 Paint walls warm/deep colours: Warm colours do exactly what their name says—they warm a room. Reds, oranges, yellows, golds, tans and browns are all warmer hues that look particularly lovely this time of year. Try Toffee Apple in the kitchen and/or English Fire in the living room for a timeless (and festive!) look.
Invest in a snug rug: Floor rugs give a room a cosier feel. We recommend a textured rug this season, and a faux-fur rug is a surefire way to add softness and style. Try patterned wool rugs—think tartans, checks, winter florals, or brocade—for a warm and attractive addition.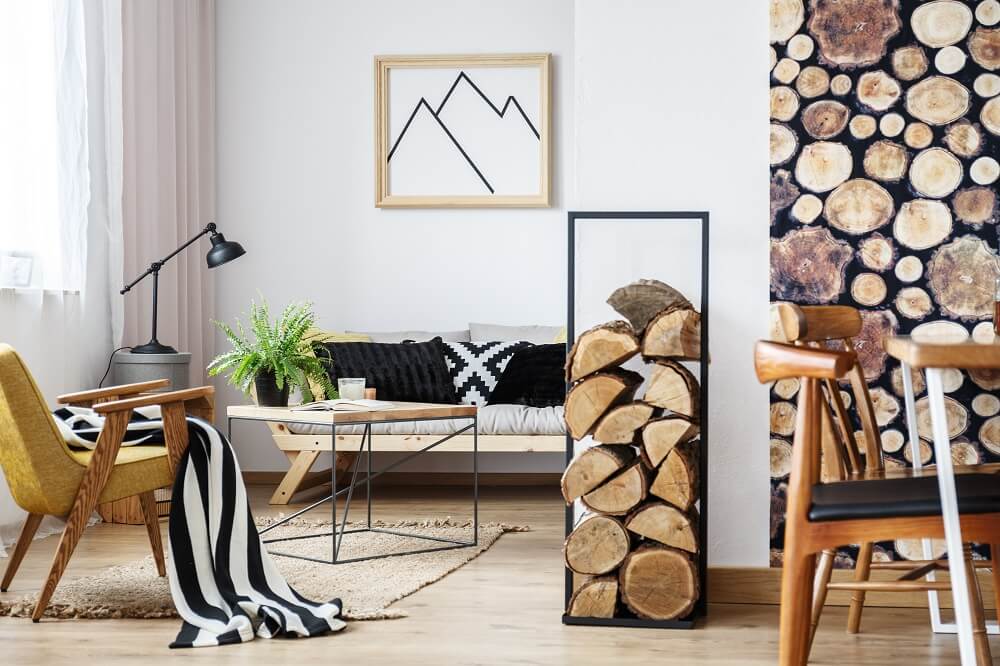 Add wooden accents where possible: Timber adds a warm essence to a space— like a cosy log cabin in the heart of the woods. Wooden accents are perfect for this time of year. Wooden candle holders, picture frames, and furniture are a few of the ways you can add a rustic touch to your interiors. Paint the wood warm colours, such as Top Notch for additional interest. If you have a fireplace or stove in your home, stack logs next to it for an extra dash of country charm.
Accessorise with natural elements: Bring the outdoors in with natural elements such as wood, greens, holly, pinecones, and winter berries. These keep for long amounts of time, and are perfect on wreaths (which we recommend displaying indoors and outdoors), centerpieces and within vases and used as focal points within a room.
Stave off the cold this winter and get prepared for the season ahead with the above tips. For more decorating advice, call into your local Crown Paints Stockist or visit us on the web. Stay warm out there!