Back to Articles
Five great ideas for your new feature wall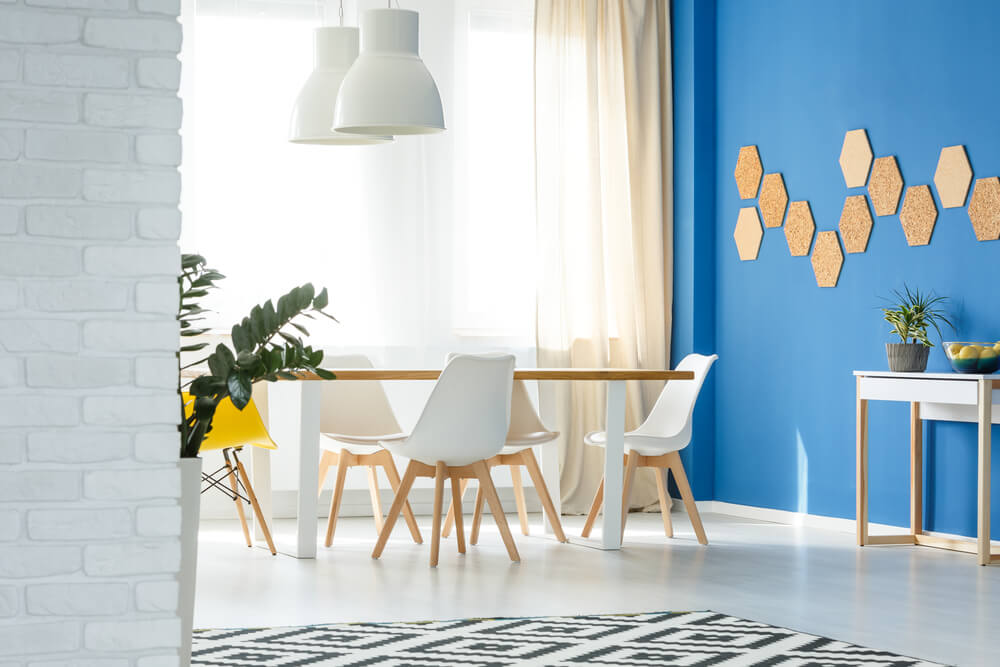 Feature walls are all the rage recently, and it's not hard to see why! A feature wall is an accent wall that has a different design than the other walls in a given room. It's a wall that stands out from the rest, and this look is usually achieved using elements such as colour, pattern and texture.

Interested in applying this trend in your home? The following post tells you how!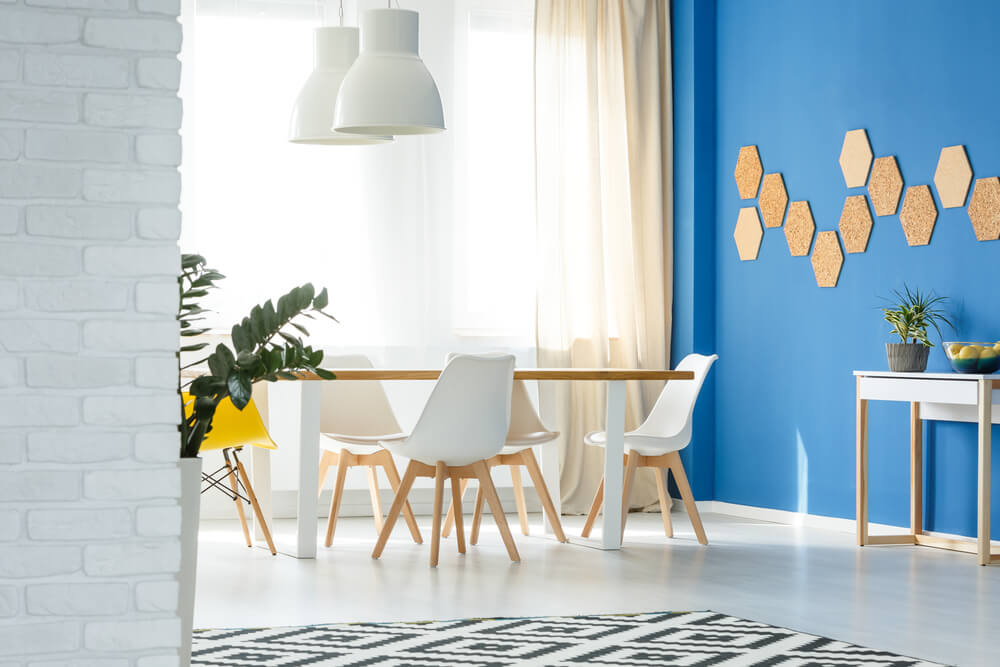 1. Use a pop of bright colour: Colour is one of the simplest ways to achieve a fabulous feature wall. Painting your interiors is quick and easy, and painting one of your walls a punchy colour is a task that can be completed within an hour or two. This season, we're especially loving jewel tones—emerald green, ruby red or pink, sapphire blue, amethyst purple—and these stunning shades would look fab on a feature wall. Not to mention—you'd be seamlessly combining two trends into one! Check out our colours Steam Engine, Cover Story, Fuchsia Fizz, and Pier View for some jewel-toned inspiration.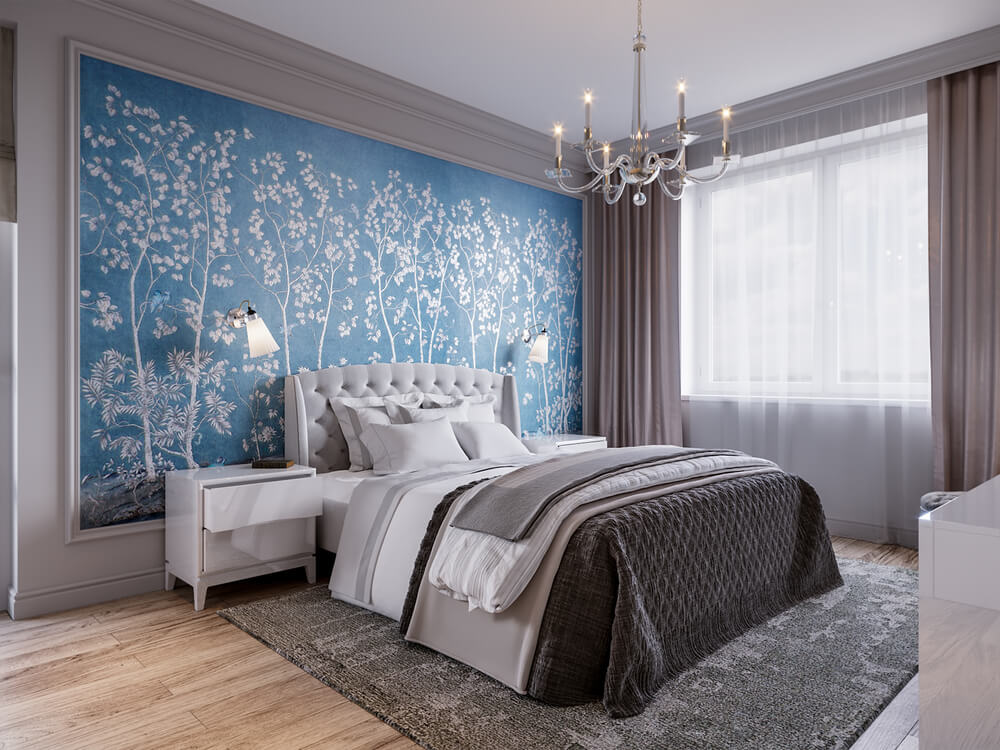 2. Try a botanical pattern: Bring the outside world in—and spruce up your space at the same time—with a botanical feature wall. We love decorating with florals and other natural elements, and a botanical pattern is the perfect way to rejuvenate any room. Flora and fauna can be sweet and soft or big and bold, depending on your desires. When it comes to a feature wall, we tend to think that brighter is better! Easily achieve this look with wallpaper, a patterned paint roller or stencils.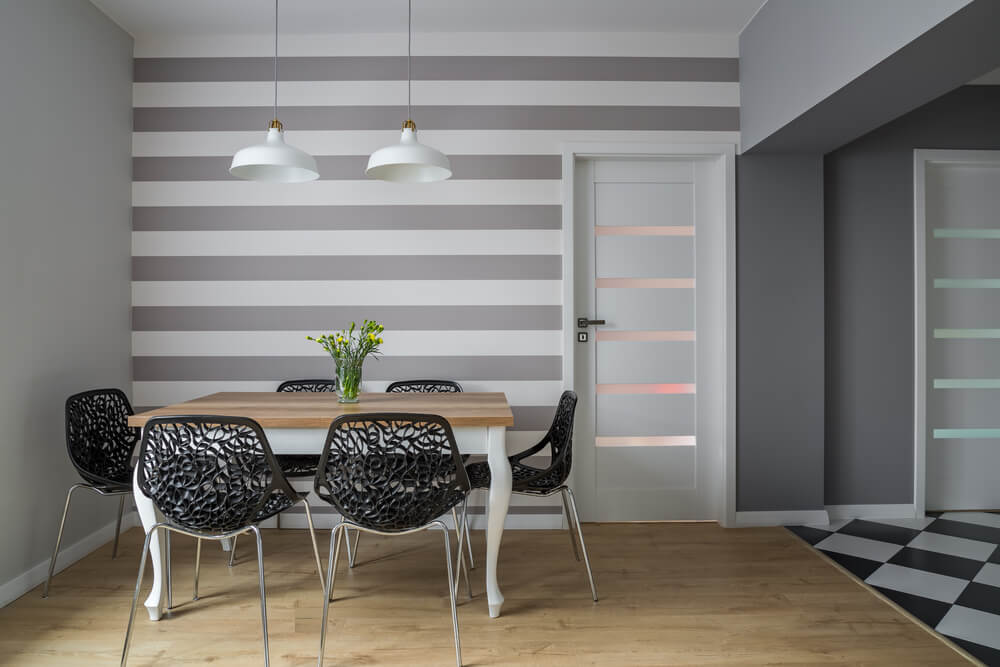 3. Create bold stripes: A striped pattern is classic—and one that won't ever go out of style! Crisp stripes look chic and sleek when used in décor, and this timeless effect also makes for a fantastic feature wall. Keep things traditional with black and white stripes, spice things up with bright colours for eye-catching contrast, or create a softer look with neutral stripes.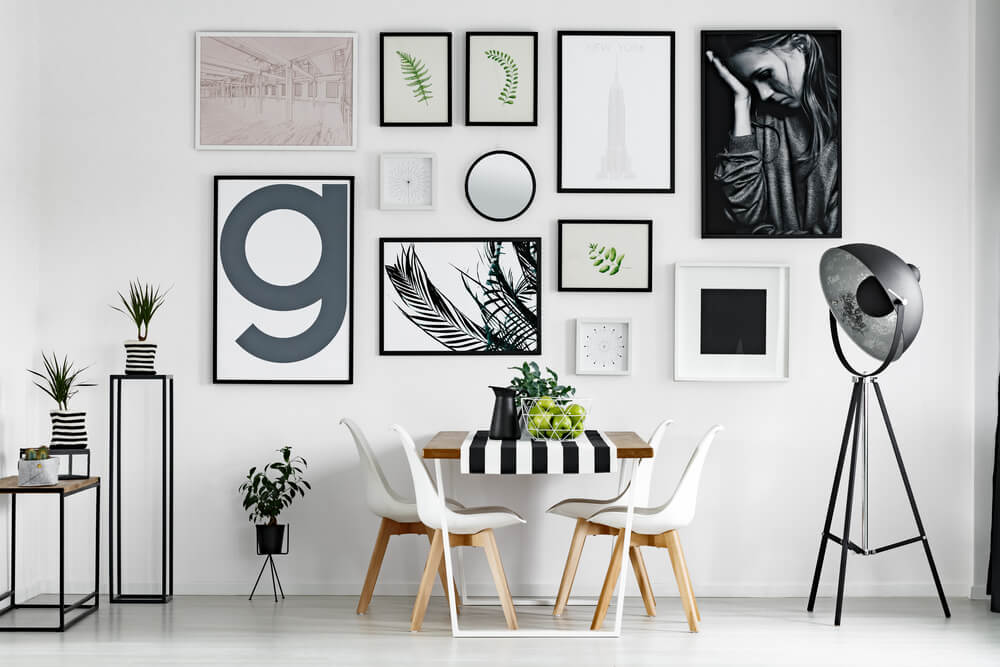 4. Hang framed pictures and prints: A feature wall can be made by simply hanging framed photos and/or prints. This doesn't require painting or wallpaper (although it's always a nice touch!) and can be created within moments when using the right tools! For a monochromatic look, hang black and white photos, or go bold with colourful art prints. Don't be afraid to get wild with the frames—different colours, shapes and sizes will add further interest.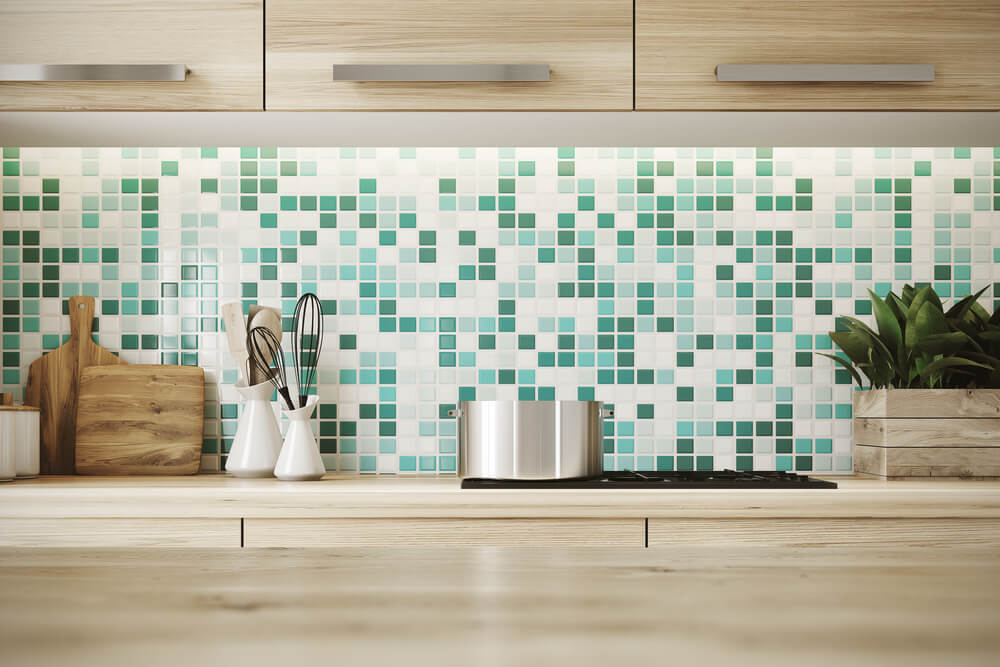 5. Add texture with tiles: Tiling a wall is a fantastic way to rejuvenate a room. With so many options to choose from, tiles can be made to fit whatever look you're going for. Different coloured/patterned tiles mixed together will give your wall an eclectic appearance, and uniform tiles will add texture while keeping things simple. Tiled feature walls are especially dreamy in a bathroom or used as a splash back in a kitchen.
If you're feeling inspired to make your own feature wall (and we highly recommend you do!) the above ideas are a great place to start. For more expert design advice, call into your local Crown Paints Stockist or visit us on the web.