Back to Articles
Stylish design ideas that your partner will love this Valentine's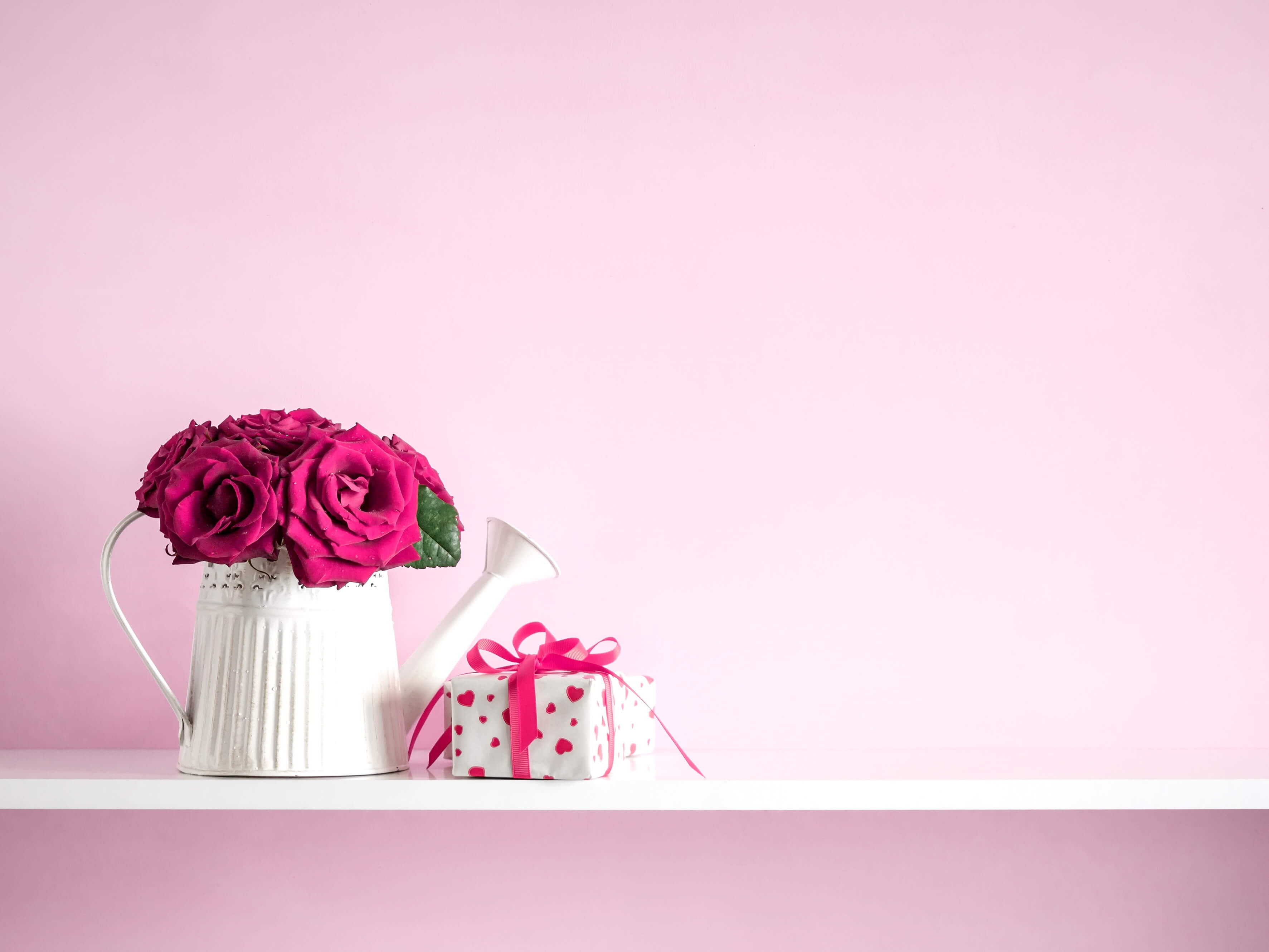 Valentine's Day will be here in less than a week, and this occasion is a prime opportunity to show a little love to your home. However you choose to celebrate this special time, and whomever you have by your side, you'll want your interiors "dressed to impress." The following festive design ideas are ones we're sure you—and your partner—will enjoy.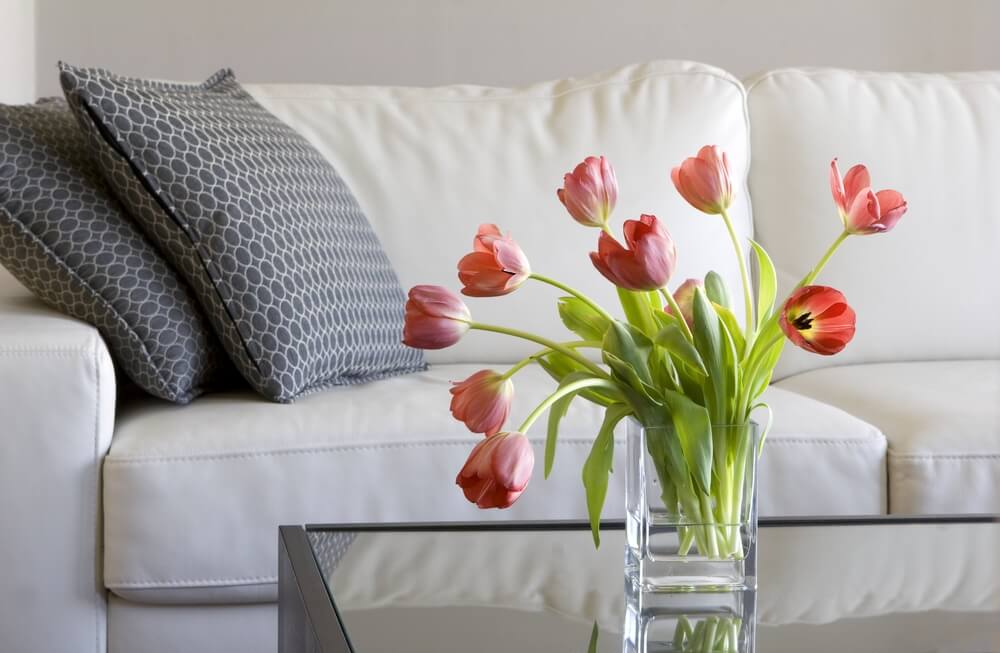 1. Display plenty of pink and red flowers: We recommend flowers in the home any time of the year, but these blooming beauties are a necessity when it comes to Valentine's décor. Your kitchen counter, dining room table, side tables, mantle and bookshelves are all fabulous places to put floral arrangements. Opt for classic roses, or mix things up with bright tulips and daisies.
2. Set the Scene with Candles: Is there anything more romantic than candlelight? Create a soft glow that will appeal to your guest by scattering candles throughout the home. Tapers or tea lights, coloured or plain, candles will make your interiors truly sparkle. Add a dash of romance to your Valentine's Day dinner by enjoying it over candlelight with the one you love.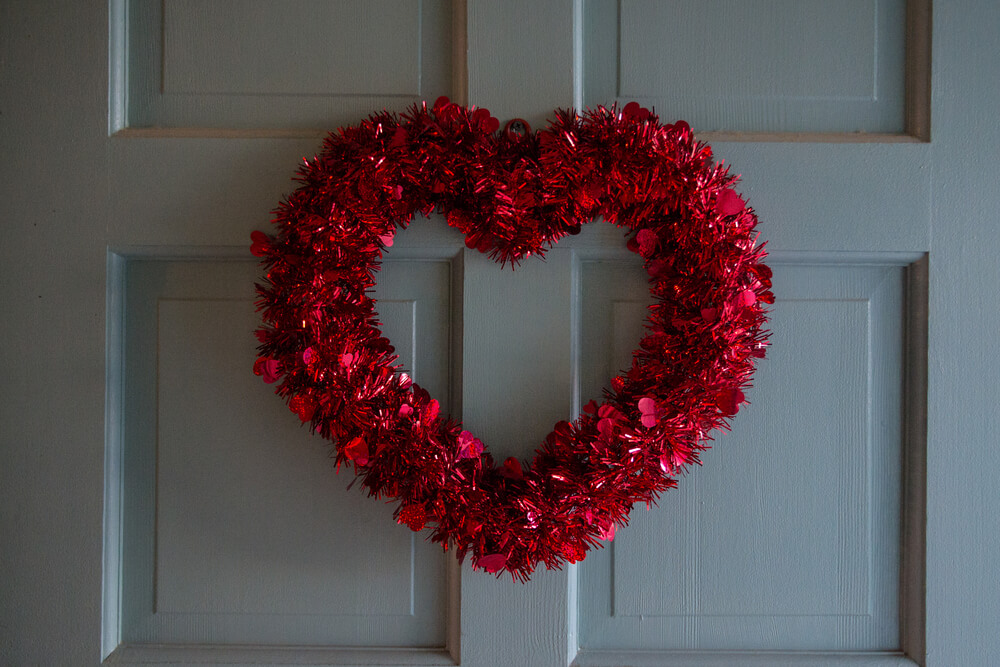 3. Hang a festive wreath: We love wreaths over the Christmas holiday and we think they're great for V-day, too! Special wreaths are usually readily available in shops in the run up to February 14, but you can also make your own with some simple tools and a bit of creativity! A few of our favourites can be found here.
4. Create a balloon "ceiling": Give your partner a lovely surprise by making an easy, and perfectly Instagram-able balloon ceiling. Valentine's Day is a big holiday when it comes to celebratory balloons (you'll find them in festive shapes, patterns and colours) and it's the perfect day to wow the one you love most. For more help with creating this magical treat, please see here.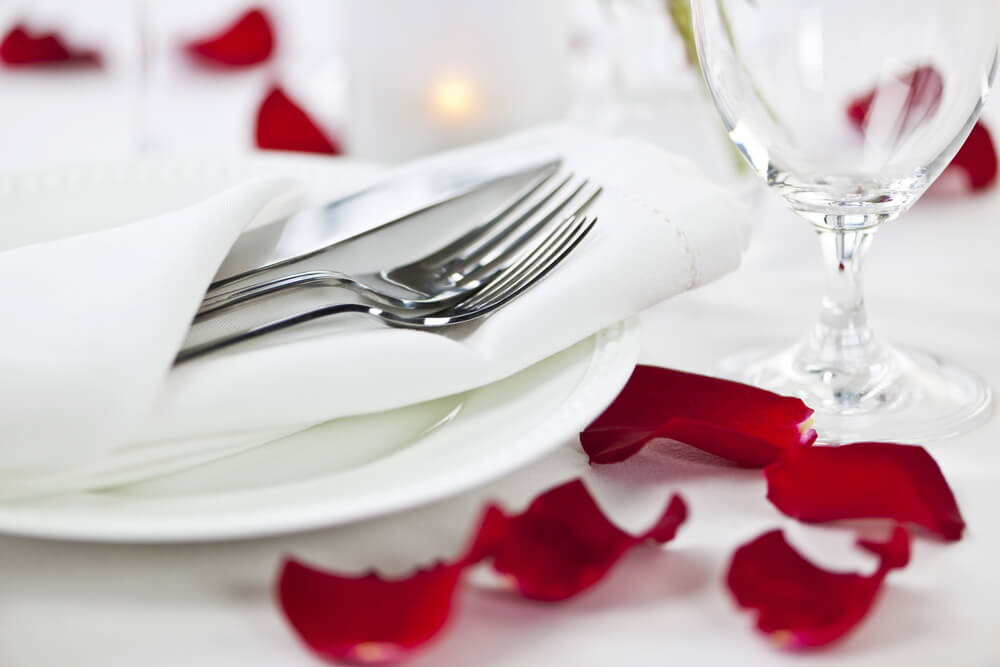 5. Scatter rose petals—with a twist!: The scattering of rose petals is one of the most popular (dare we say cliché?) Valentine's Day decorations. Usually, rose petals are plucked and placed in the bedroom—but we think there are plenty of other places to use them around the house! For an alluringly adorned dining table, simply scatter rose petals (real or fake!) across your table cloth and amidst your settings. We suggest a classic white, crimson red, or soft pink table cloth for this. Petals also look festively fitting placed on other surfaces of the home, such as coffee tables and counters.
6. Make a true "love seat": Painting your wooden or metal furniture is quick and easy, and a unique activity to enjoy if you have a free hour or two. Head to your local charity shop to pick out a chair (or other type of furniture) to paint, or enliven a piece you already have. Crown Paints has a great selection of quick-drying wood paints, and we recommend the colour Top Notch for your special V-day refurbishment. Pull up the chair to the dining table, decorate it with balloons (and/or rose petals), and have your loved one sit and enjoy their festive throne!
We're sure you'll have a fabulous Valentine's Day this year, and we hope the above suggestions will help make it even better! If you're searching for more expert design advice, for all occasions, call into your local Crown Paints stockist or visit us on the web.