Back to Articles
Halloween inspo from our favourite retro movies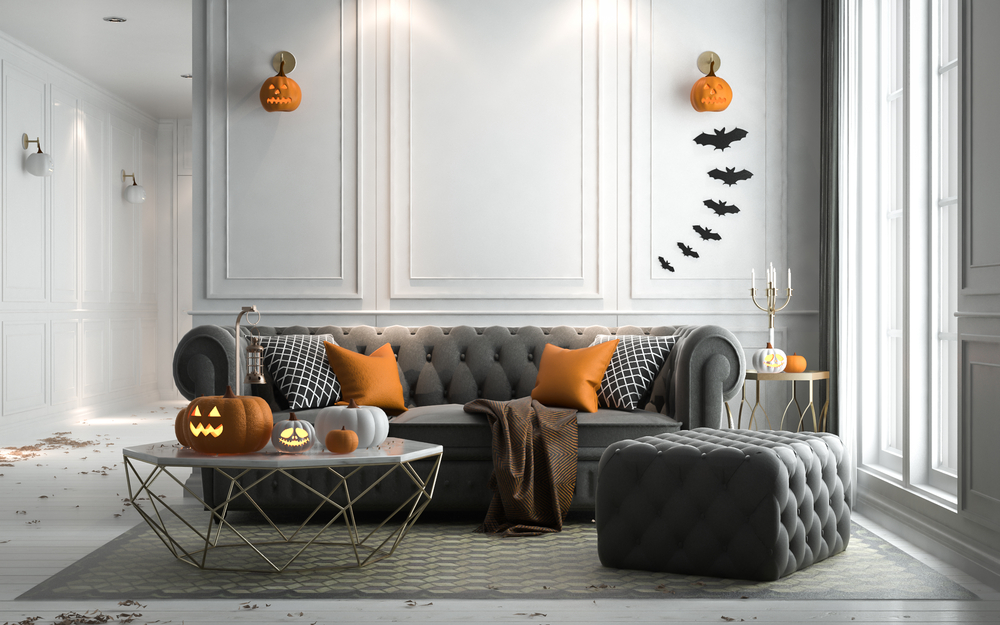 The lead up to Halloween is one of our favourite times of the year. The air has a lovely nip to it, cosy jumpers are starting to come out of the closet, and all the enjoyment of the holiday season is ahead of us. Halloween also happens to be one of our favourite holidays, and whatever your plans are for this spooky occasion, we want to help you celebrate in style. This year, we've been especially inspired by our favourite retro Halloween movies. Here's how you can pay homage to the scary cinematic gems of yesteryear in your interiors.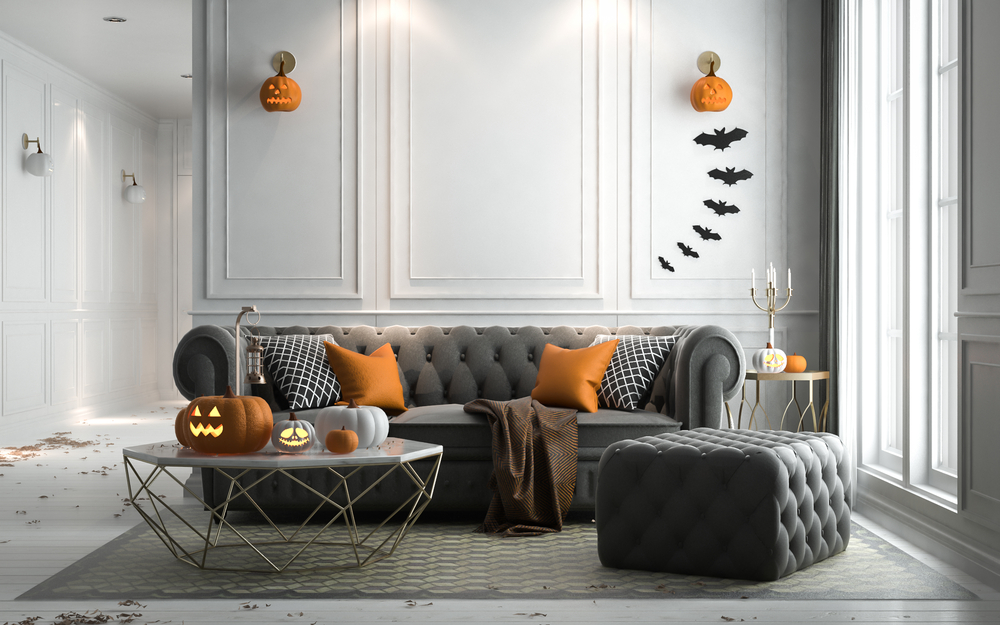 1. Take a colour cue from The Burbs: For such a colourful cast of characters, the homes featured in The Burbs movie maintained pretty neutral exteriors. We love a neutral colour palette, and they are particularly wonderful this time of year because they allow you to play freely with so many different textures and patterns. Anything goes when you're working within neutral walls. Stay true to The Burbs' infamous Klopek house and paint your walls a light grey with white trimmings. These neutral colours look fabulous with giant spiders, stuffed bats and witches cauldrons!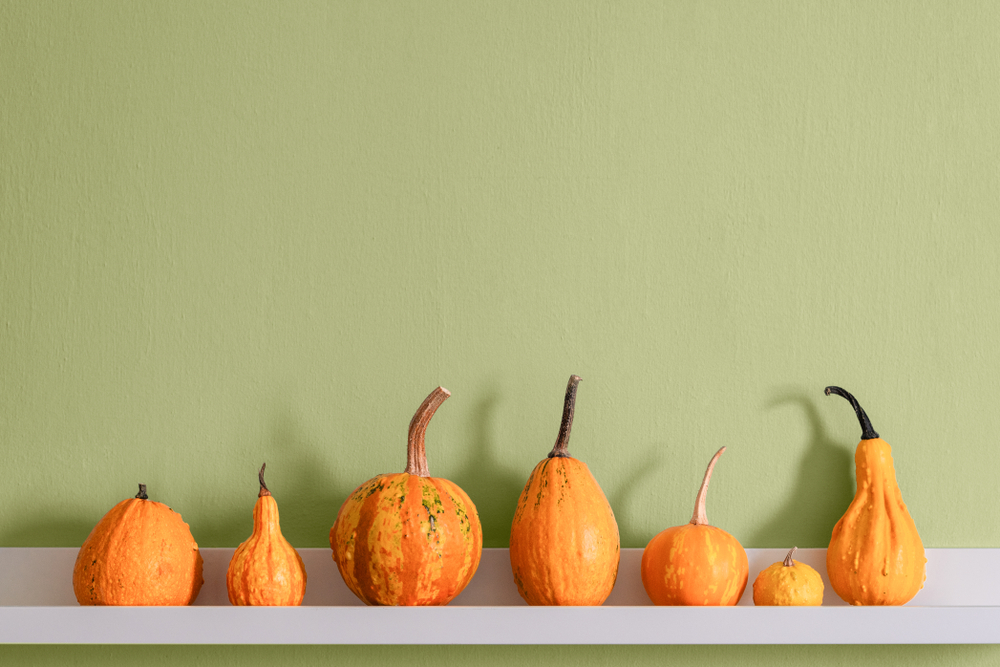 2. Create a feature wall in homage to the Slimer in Ghostbusters: One of the most memorable characters from the 1984 classic film Ghostbusters was by far Slimer. A green, ghastly, ghoul of a ghost, Slimer certainly left an impression on movie viewers the world over. Now, this cinematic gem can also leave an impression on your walls! Create a feature wall with a lovely green colour. Green is a relaxing, calming colour (much in opposition to Slimer himself!) that we find looks particularly lovely in kitchens, offices, and bedrooms. Green looks fabulous with orange so be sure to place plenty of pumpkins in the vicinity! If you're more of the classic neutral type—fear not! You can still honour this Halloween classic with our Colourmix shade that's aptly named Ghostbuster.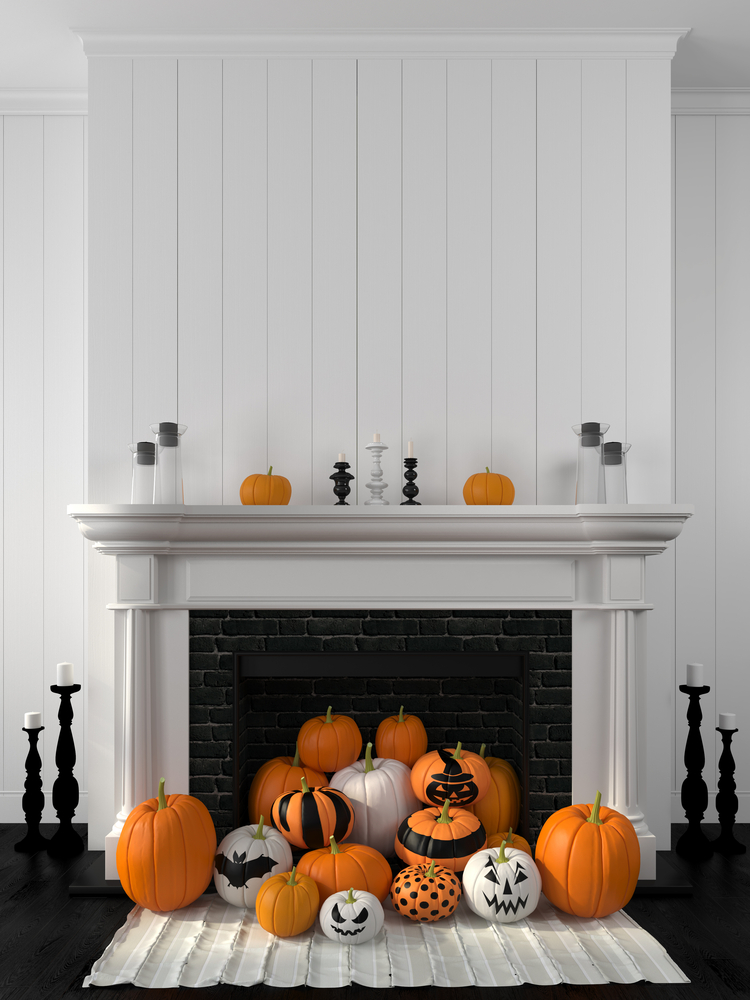 3. Add some 17th century charm to honour the witches in Hocus Pocus: If you know the movie Hocus Pocus, you know that the Sanderson sisters, who also happen to be witches, were resurrected, leading to a series of chaotic events. Originally from the 17th century, the Sanderson sisters may have been scary—but they were also style icons in their own right. Put yourself in the (very vintage) shoes of Winifred, Sarah, and Mary, and decorate with items such as candelabras, chandeliers, ornate gilded mirrors, and of course—plenty of faux fur. These will look fabulous in your home year-round, but will be particularly lovely for Halloween.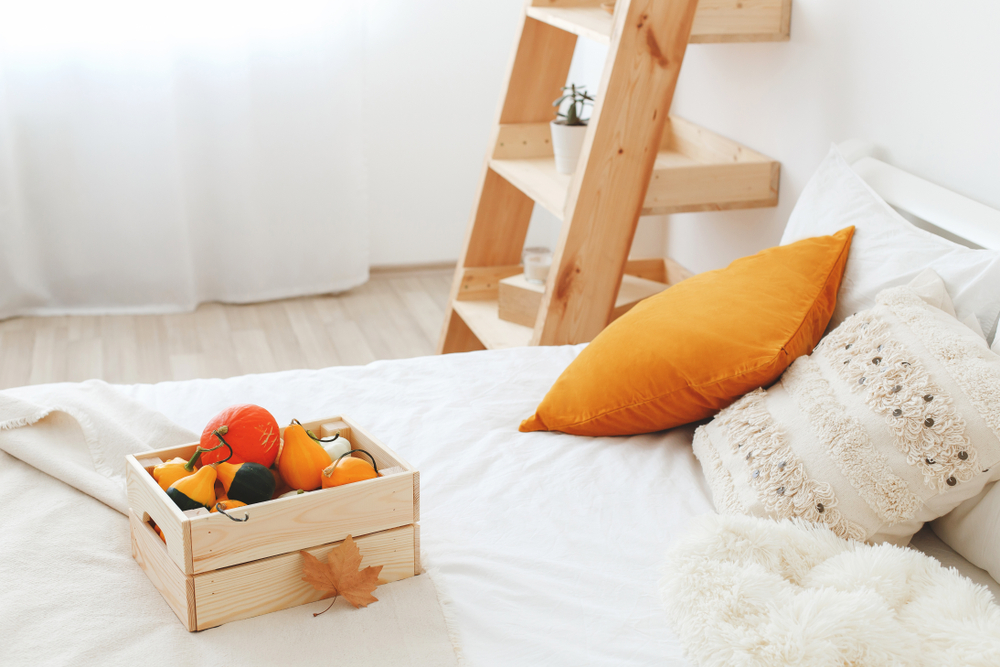 4. Create an all-white room to welcome Casper: Casper is the friendly ghost, and as such, he enjoys a lovely white room as much as anyone! While black is usually the colour associated with all things Halloween and spooky, we think white lends itself to some sophisticated, distinguished Halloween charm. Begin with all-white walls to create the perfect foundation. Add white furniture and fabrics (we especially love white faux fur blankets, pillows, and rugs) and viola—you've got yourself a special room Casper would certainly be proud of! This room will look beautiful with a roaring fire and candles, and will perfectly complement your fake spider webs. Plus—you'll be able to enjoy it year-round.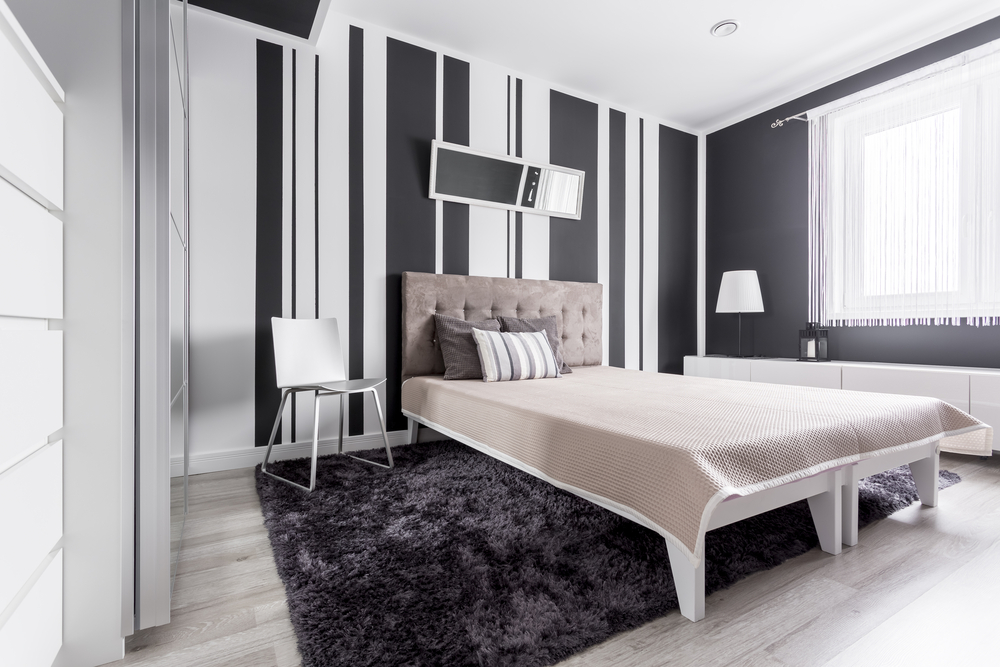 5. Play with stripes like Beetlejuice: Though released in 1988, Beetlejuice remains on the top of everyone's lists when it comes to classic Halloween movies. Beetlejuice is perhaps the only person in the world who can pull off a lovely monochrome striped suit (especially with that hair!!), and we think his style will also look fabulous on your walls. Luckily, black and white stripes are appropriate all year round—not just during Halloween! Though they will make a perfect backdrop for your Halloween parties or other spooky soirees. Try stripes featuring our White Glove and Penny Black paints.
With Halloween right around the corner, it's time to get on top of your decorating game. Call into your local Crown Paints stockist for everything you need to get started, or visit us on the web.