Back to Articles
Your 2019 interior design forecast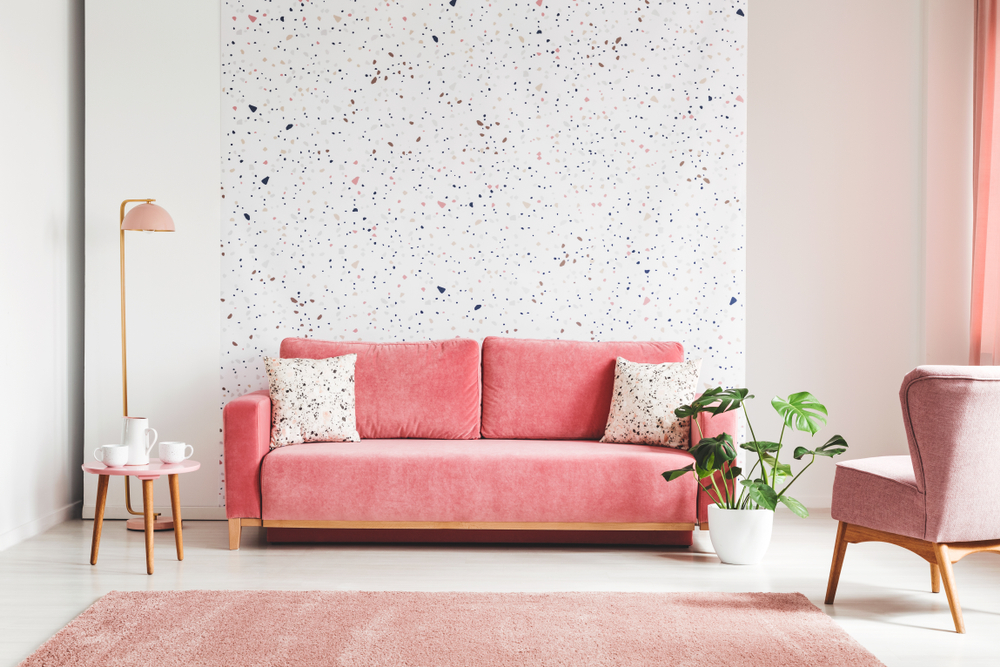 2019 is here, and the new year brings with it an array of exciting new trends to try. January presents the perfect time to evaluate your living space and make any desired improvements. It's a wonderful feeling to start the new year with a fresh start and an invigorated interior! The following are some of our favourite looks for the upcoming year— any beyond! Choosing to incorporate these will guarantee a stylish home.
1. Bright colours throughout the home: Though there will always be a place for neutrals, this year will be seeing more variation in colour palettes. Bright, whimsical colours will bring a magical "candy shop" feeling to your interiors. Don't be afraid to use these colours on walls, furniture, and accessories. If ever there was a time to go bold, it's in 2019. Invigorate your bathroom with our shade Splashing Around, or turn any room into a sunny oasis with Happy Daze.

2. Invest in colourful artwork: Just like the colours throughout your home, now is the time to enliven and embolden your artwork. Mix and match styles and frames to create a chic new look. Find vibrant pieces that complement your rooms and express your unique style.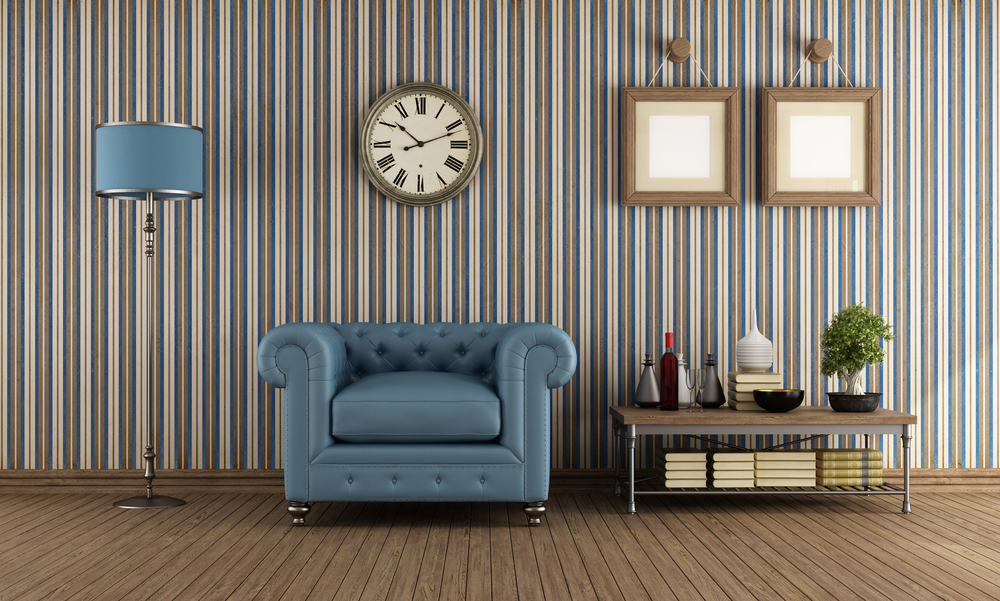 3. Showcase your unique style: Continuing on from above, 2019 is all about the personal touches. Say goodbye to out of the box, one-size-fits-all design, and create a space that's all your own. What defines you? Incorporate what you love to make your interiors special and personal. If you're looking to get stuck into a DIY project, visit your local Crown Decorating Centre for everything you need! From brushes and tools to primers, paints, and topcoats, we've got you covered.


4. Opt for matte black accents: While shiny things will always have a place in our hearts, 2019 is seeing an evolution towards mattes—specifically, matte blacks. From bathroom and kitchen fixtures to feature walls and accessories around the home, it's time to take on this top trend. Instead of choosing stainless steel fixtures, choose matte black—like stainless steel, these will go with everything while kicking your trend game up to 100.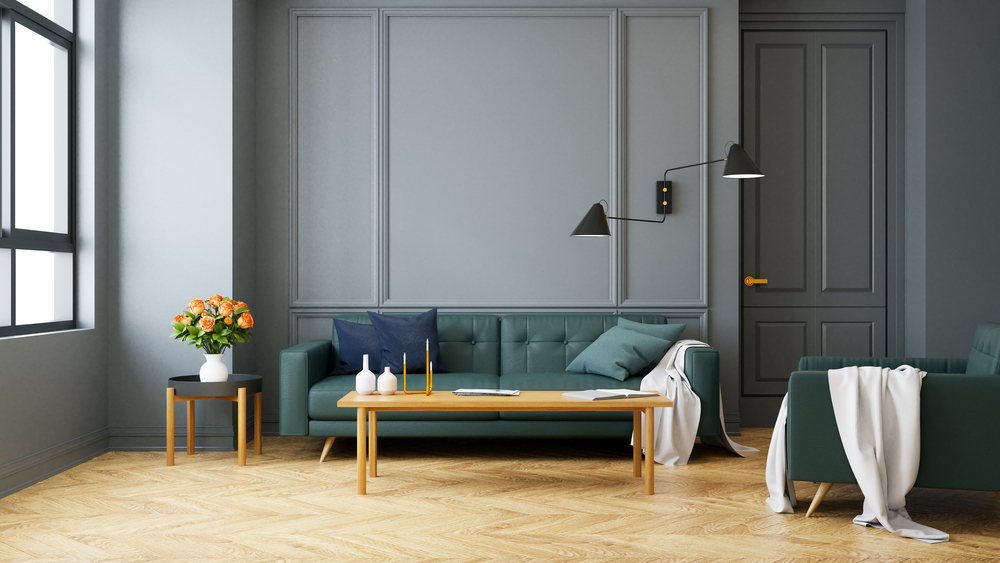 5. Go green: While environmentally friendly design is always encouraged, we're talking about the colour green. This year, greens will be everywhere. From deep green sofas to tranquil green rooms—Mother Nature's most popular color will reign supreme. Look for green statement pieces for an instant uplift to any room.
6. Pattern your ceiling: The party isn't just reserved for your walls anymore. In fact, ceilings will be getting some much-deserved TLC this year, with plenty of people focusing on what's above them. A patterned ceiling adds so much interest to a room, and is a fun and different way to incorporate color into a room. Try a striped ceiling for a bold entrance into the new year, or stencil your ceiling for soft florals for a Parisian feel.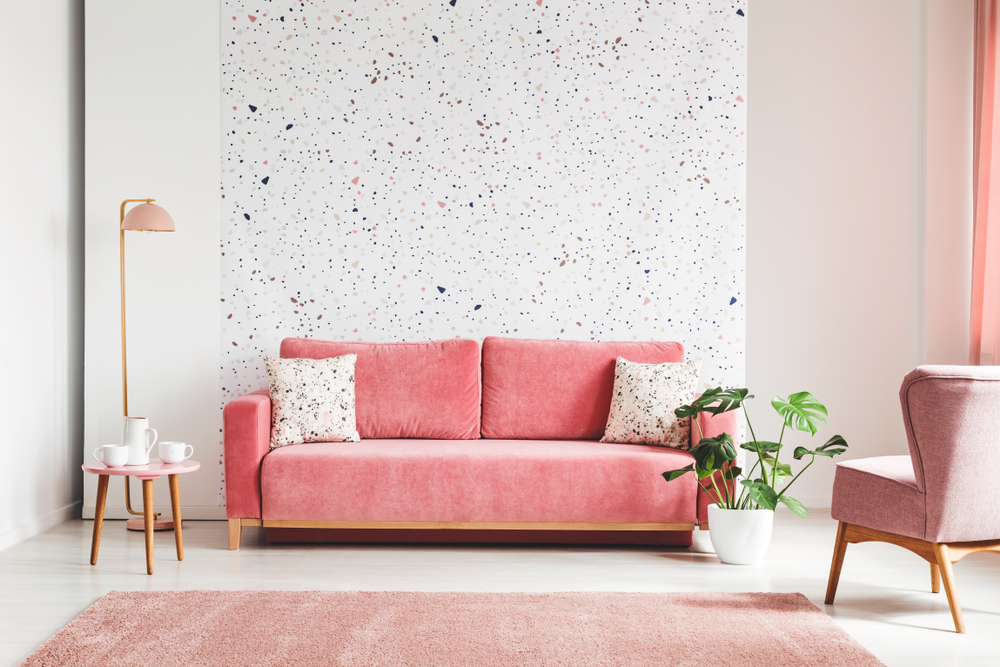 7. Luxuriate with velvets: Velvets will be popping up in even more places over the next twelve months, and it's not hard to see why. This soft and affordable fabric makes for the perfect place to rest your head after a long day, or cosy up and watch a Netflix marathon with friends. Velvet is sure to keep your interiors on-point, and a green velvet sofa would be a homerun, incorporating two of our favourite 2019 trends. Additionally, pink velvets will always have our hearts.
The year ahead is sure to bring with it plenty of interesting developments in the world of design, but the above are some of our early frontrunners. For even more decorating advice and tools to get you started on transforming your interiors, call into your local Crown Paints stockist or visit us on the web.