Back to Articles
Six bedroom looks inspired by summer sunsets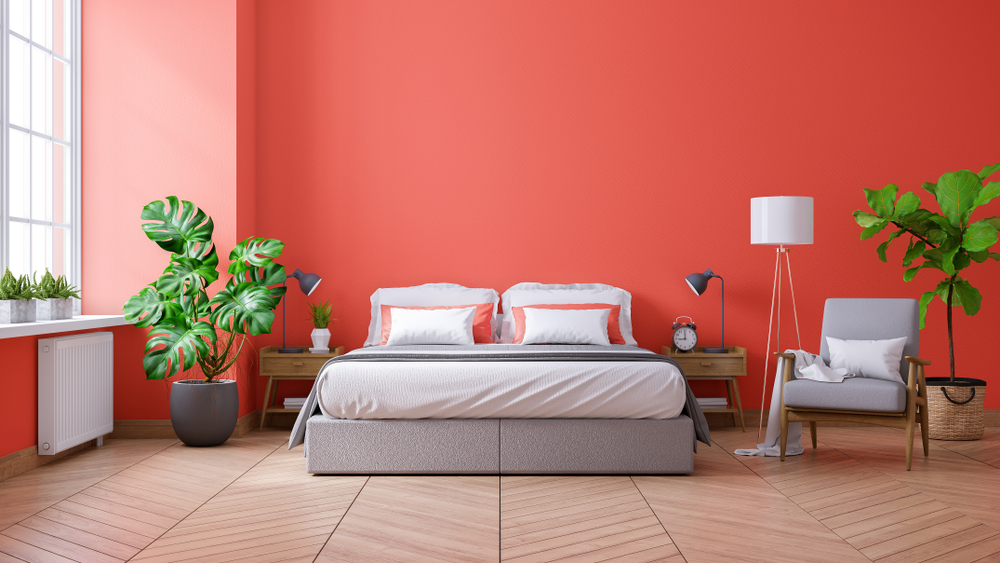 Sunrise and sunset are two of the most breathtaking times of the day. The gorgeous colours, sometimes soft and sometimes fierce, seem to be painted by Mother Nature herself! Summer sunsets here in Ireland are particularly magnificent, and they have recently given us some major design inspiration. The following six bedrooms remind us of the vibrant sunsets this time of year.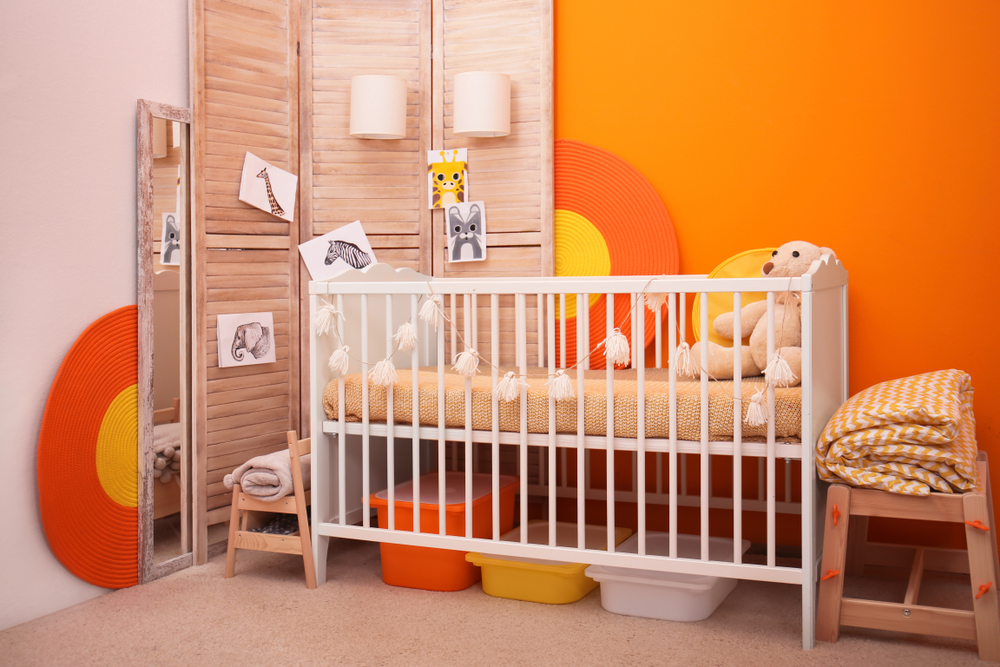 1. A fiery orange nursery: This orange nursery is bold and bright, reminiscent of a sunny day or a fiery evening sunset. It seems like it would be impossible not to smile in a room so cheerful! We especially love the semicircular wall decor, which look like the sun, making its way through the day and finally, saying goodnight.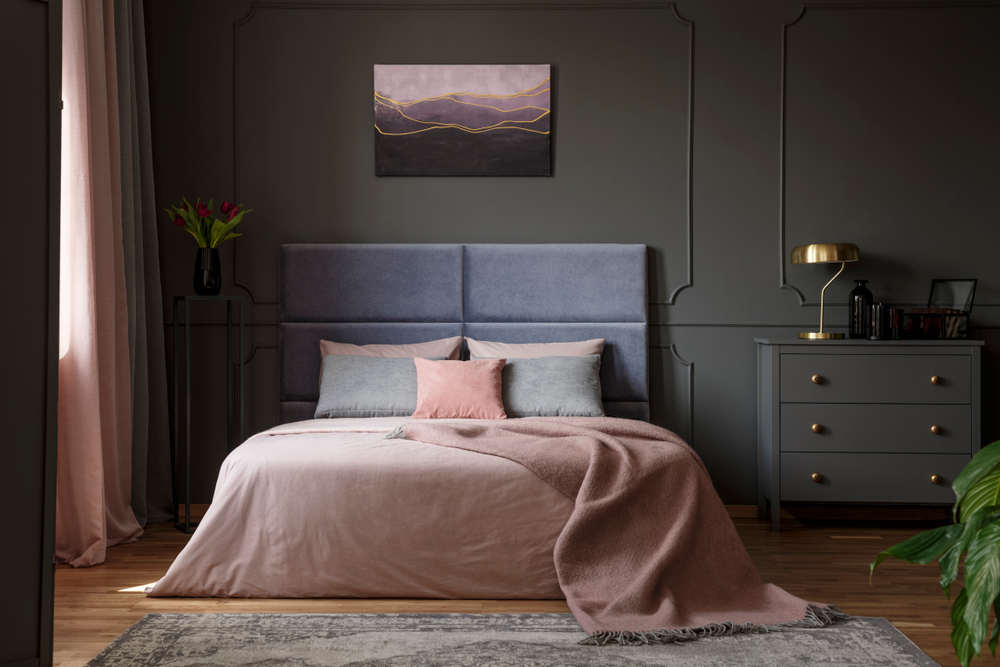 2. A sophisticated twilight grey bedroom: This bedroom combines a decadent twilight grey backdrop with gorgeous purples and pinks— three colours that scream "sunset chic" to us! The grey walls fill the room with a calming and peaceful energy, making it the perfect space to unwind after a long day. The pink and purple accent colours add interest to the room and give it that irresistible sunset vibe. This is definitely a place where we'd like to retreat to!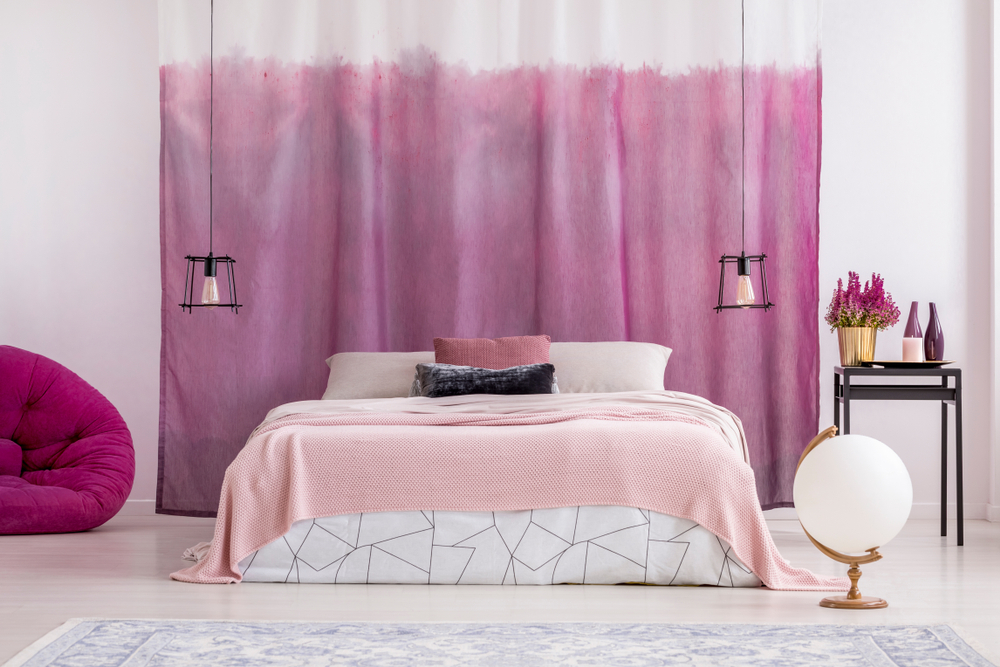 3. A perfectly purple escape: Purple is a quintessential sunset colour, and we love the look these soft purple ombré curtains have created. Hung behind the bead, these strategically placed curtains set the scene for a peaceful sunset-inspired slumber. We can just picture the late evening light streaming through the windows and filling this room with warmth. It's as pretty as a picture!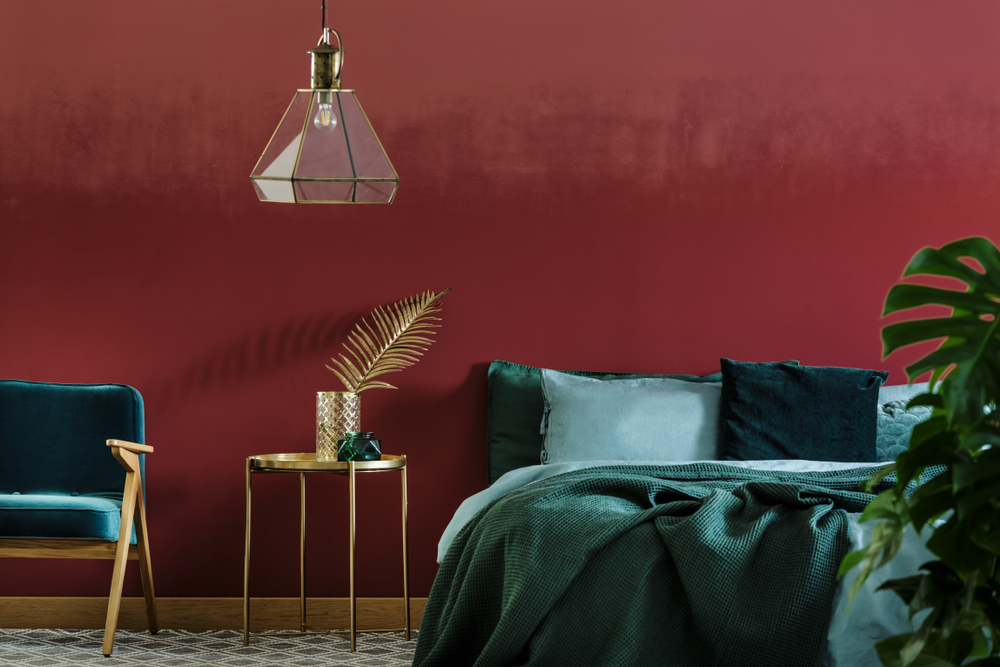 4. A rich red chamber: Red sky at night- a shepherd's delight! We all like to see at red sky during sunset— it usually means that the next day will bring sunshine and fair weather! This bedroom seems inspired by the rich red colours of delightful summer sunsets that signal brighter days ahead. This red is deep and darker than some, so it manages to be relaxing enough to make the space feel calm. Paired with a regal, nature-inspired green and some glistening gold accents, this is certainly a bedroom fit for royalty!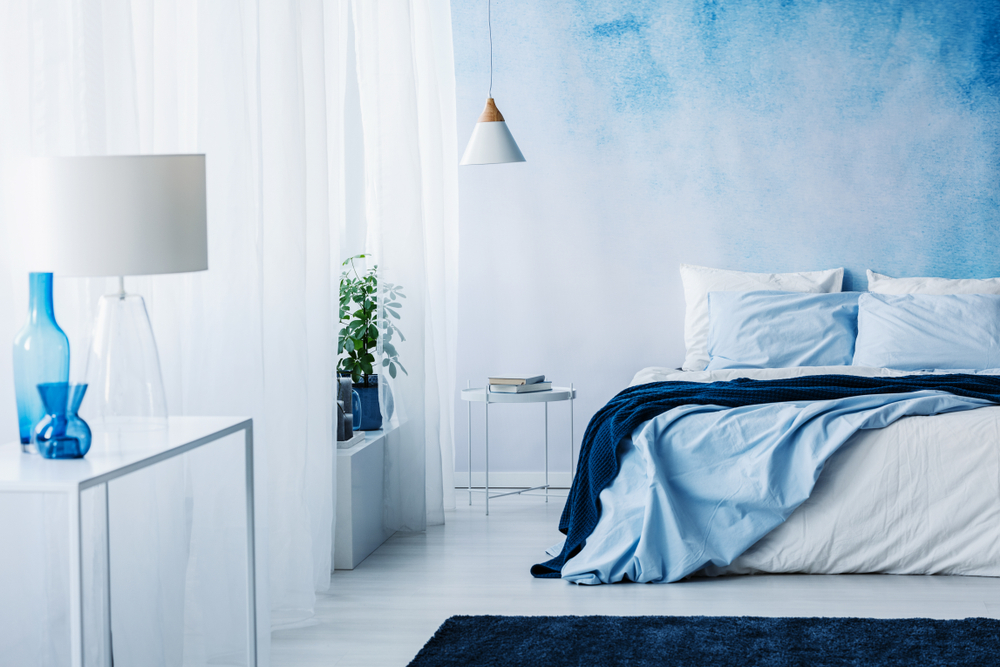 5. A tranquil blue boudoir: As the sun turns in for the night and the moon greets us, the blue sky fades to darkness. Using an ombré effect is an excellent way to capture the changing of time and the feeling of the sunset. This bedroom uses different shades of blue, gradually going from light to dark— or from day to night. This colour pattern is also mirrored within the room's bedding and accessories. It all combines to create a magical look that beckons us to sleep!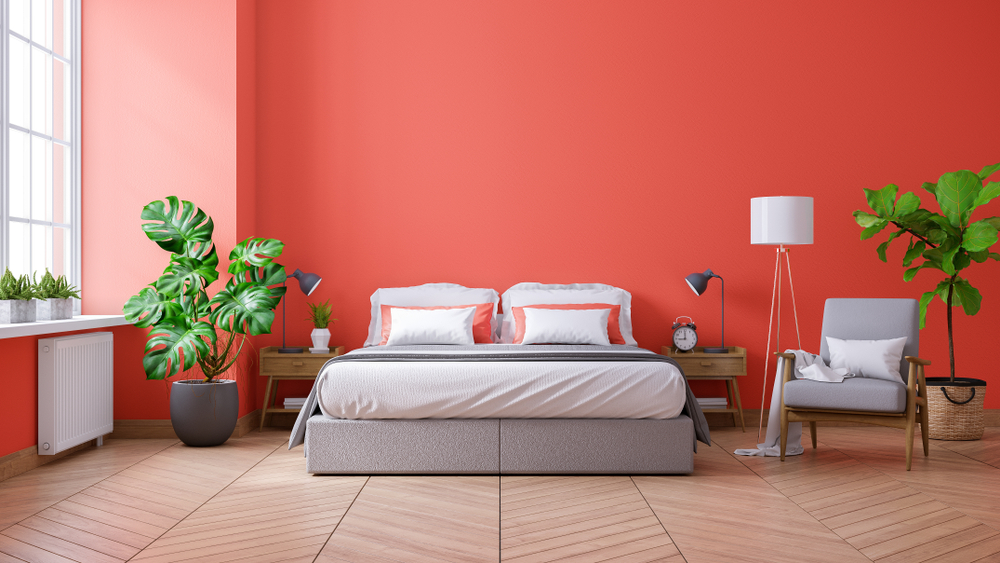 6. A Vibrant and lively coral creation: This bedroom is painted the perfect sunset coral, and seems to be almost glowing from within. Bright green plants and neutral bedding keep the lively coral balanced. Energetic and optimistic, this coral-coloured creation is a sight to behold and will immediately have you looking forward to the next sunset.
Ready to transform your bedroom into a sunset-inspired sanctuary? The above ideas are great places to start! Call into your local Crown Paints stockist for everything you need to begin your design journey, or visit us on the web for even more inspiration.