Back to Articles
Botanical design inspiration for your home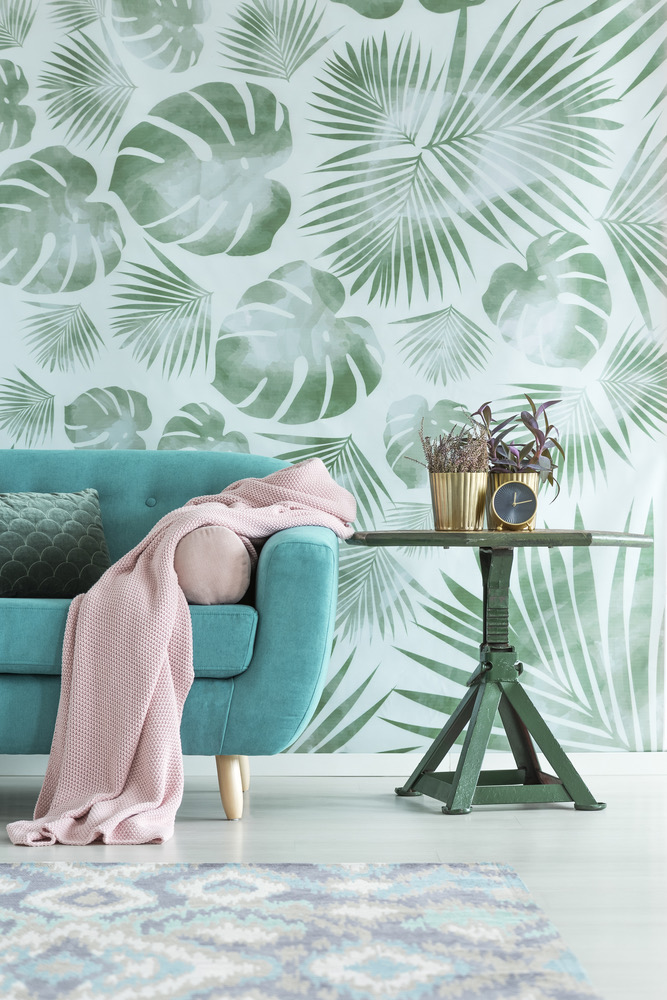 We've been fans of the botanical style for a long time. The lively colour palette, inspired by Mother Nature herself, is the perfect combination of striking and serene. Botanical patterns and colours are huge this season (and with very good reason!), so we wanted to give you some ideas for how you can incorporate this trend into your home.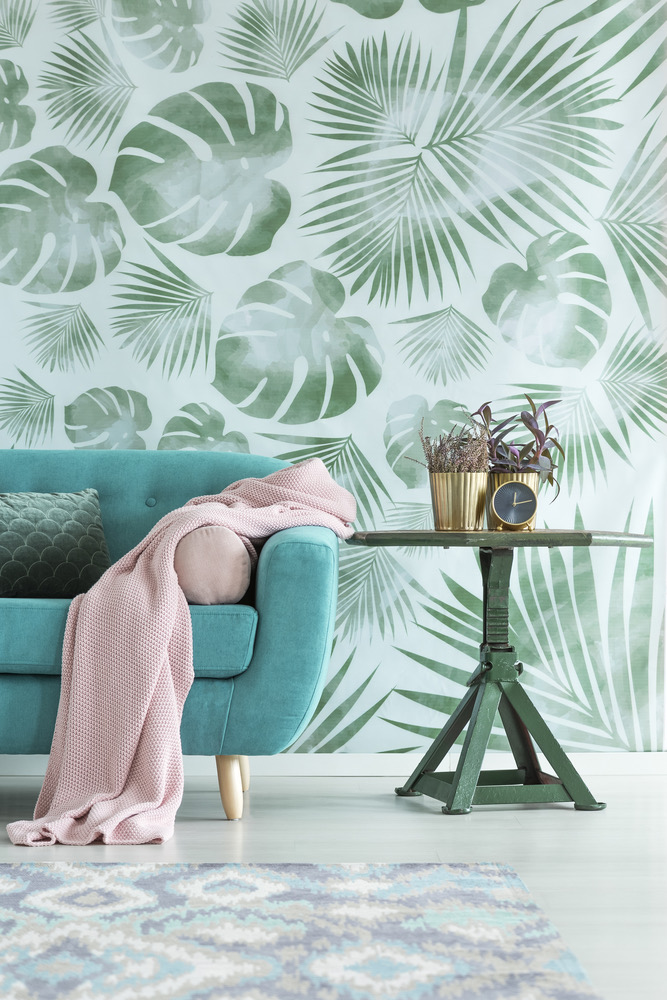 1. Choose a botanical wallpaper: There are plenty of options when it comes to botanical wallpaper. Gorgeous floral and vibrant leaves are among our favourite options. If you're not keen to wallpaper the whole room, a feature wallpaper wall is another excellent option.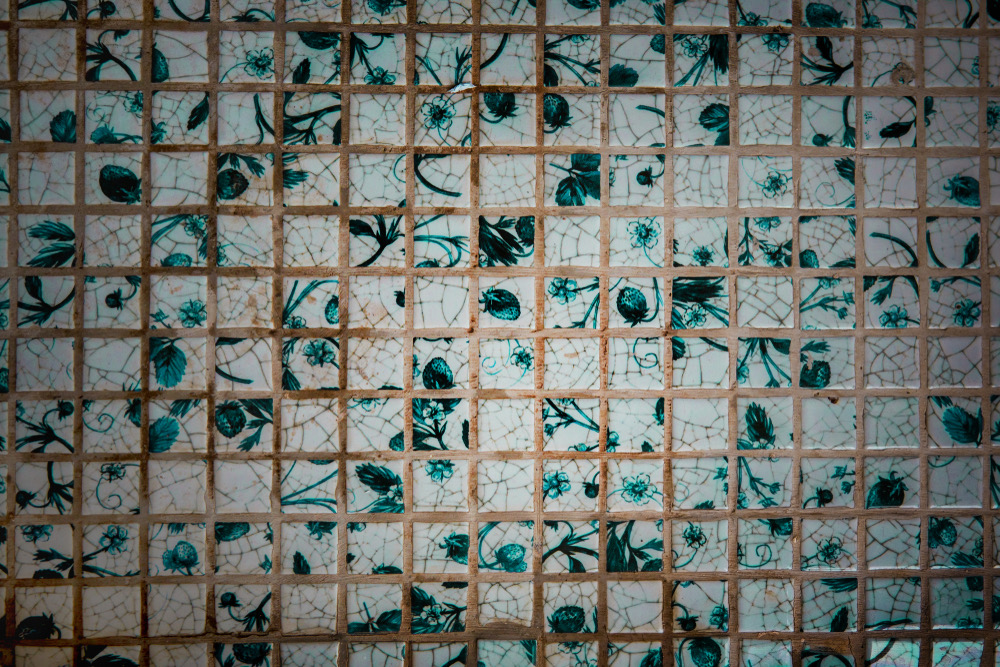 2. Use botanical tiles for a splash back: We love the way botanical elements look in the kitchen. It's a great place to incorporate natural features, and the splash back is an ideal area to display them. There's a wide variety of tile styles so you're bound to find some to suit your tastes. Add some interest to your kitchen with an extra special splash back.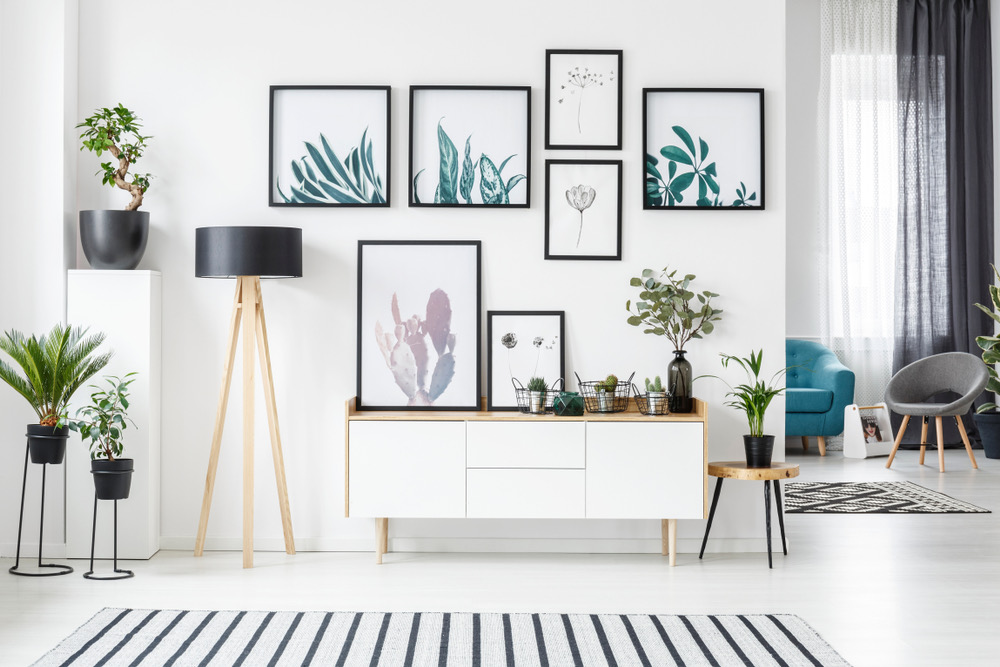 3. Frame botanical prints: Botanical prints are pretty and perfect to frame and display around the home. Place them through the hallway, group and arrange in the bathroom, add a special flair to your gallery wall, create a stylish display in your dining area, or give yourself something delightful to wake up to in the bedroom. How you choose to use these charming prints is up to you, but we certainly recommend having at least one or two in your design arsenal, especially coming into spring. We love these surrounded by vintage frames (ornate gold frames work particularly well).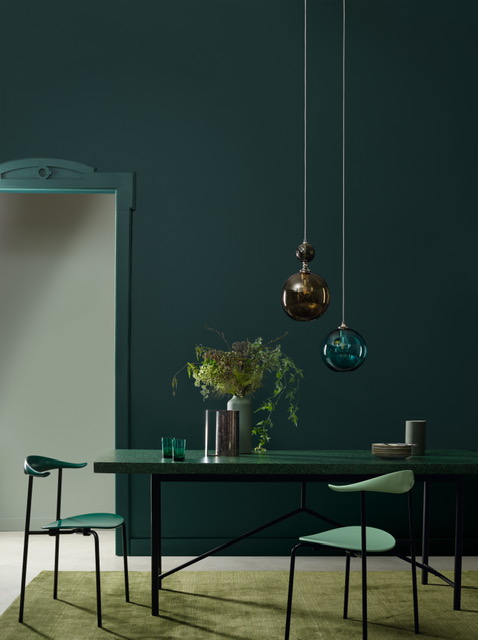 4. Paint your walls a gorgeous green: If you've read our earlier blogs, you're likely well aware that we are having a major green moment. We love what this colour does to a room, and the tranquil vibe it instantly adds to a space. There are so many shades of green to choose from, from muted neutrals to bolder deep and tropical greens. If you're in the mood for some great greens, look no further than our aptly- named botanical range from our collaboration with Elle Decoration. The shade pictured above is called Botanical Noir, and it would make a perfect as a backdrop to your botanical room.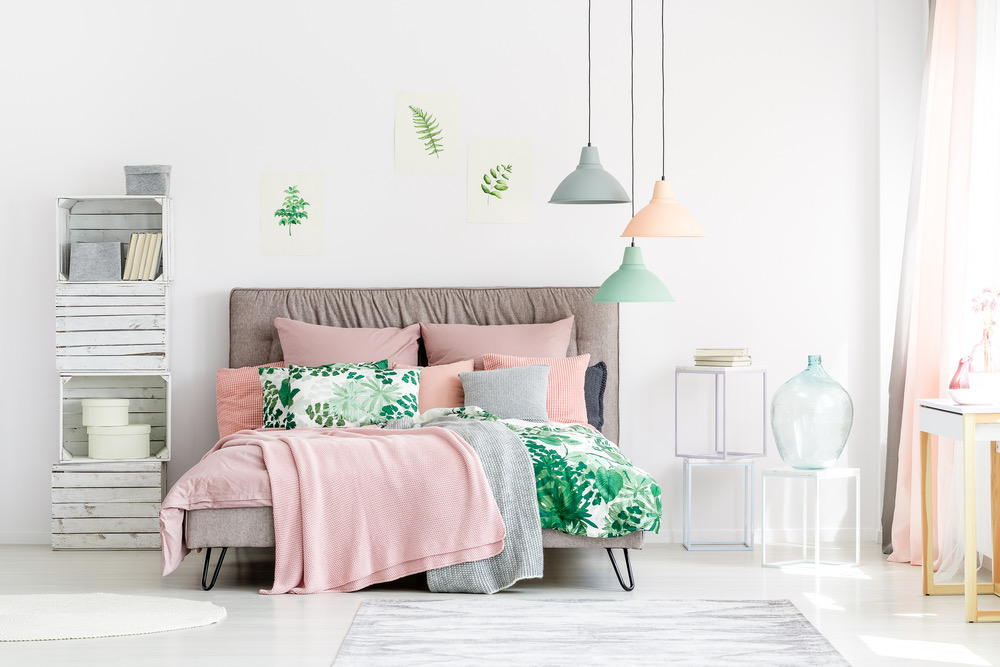 5. Opt for botanical- patterned textiles for a unique addition to your room: Botanical textiles are beautiful and make perfect highlights to your space. Botanical curtains are especially transforming. Rugs, throws, pillows and furniture will also look fabulous in a botanical pattern (or even just in botanical shades).
Who else is ready to embrace the botanical trend? For more design inspiration, visit our blog posts on the web. For everything you need to get started on transforming your home, call into your local Crown Paints stockist.