Back to Articles
Decorating with the colours of love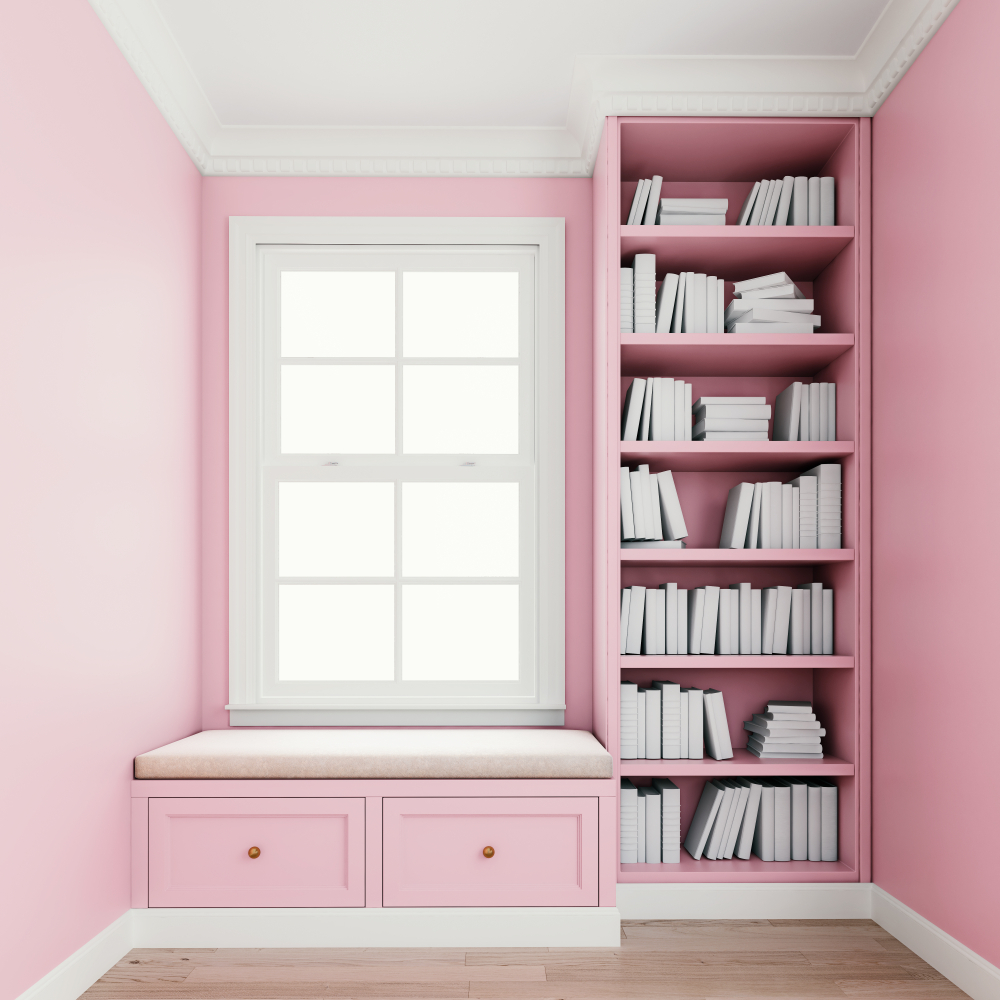 Valentine's Day is (almost) here! Whether or not you choose to celebrate this holiday, we think you can at least take some colour inspiration from it. The pinks, reds, and purples that are characteristic of February 14 look great within the home, year-round. Below are some ideas for how to beautifully incorporate the colours of love into your home.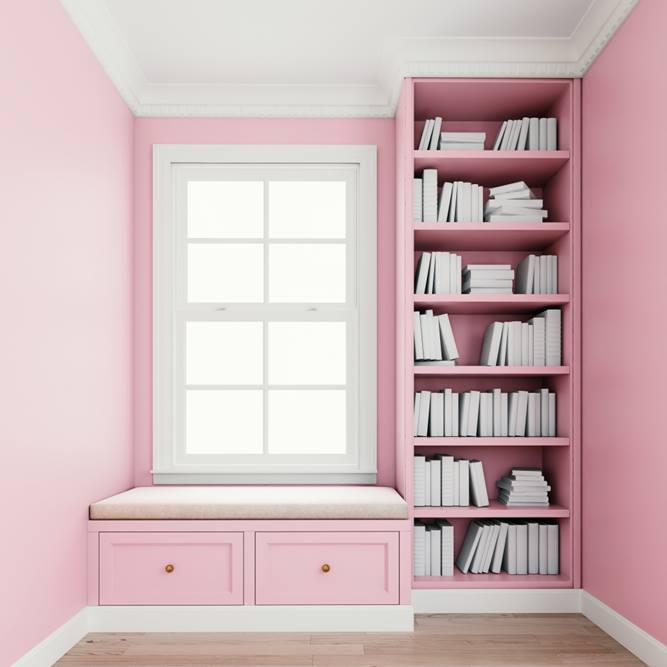 1. Create the sweetest space with our candy pink shade, Fairy Dust: Yes, this pink Colour is as magical as it sounds! We know all taste is subjective, and we may be biased, but we think our shade Fairy Dust is certainly a contender for The Perfect Pink. Soft and gentle with just the right amount of "pop", this colour will energise and delight! We love it paired with a crisp white trim in home offices, bathrooms, and bedrooms for a playful and spirited touch.
2. Use a sumptuous red velvet for furniture and accessories: Incorporating the colour of love in your home is a great idea in the run up to Valentine's Day—and beyond! Velvet is such a decadent fabric, and it doesn't get more luxurious than velvet in a deep red shade. We love this combination for sofas and chairs, pillows and throws, and even curtains!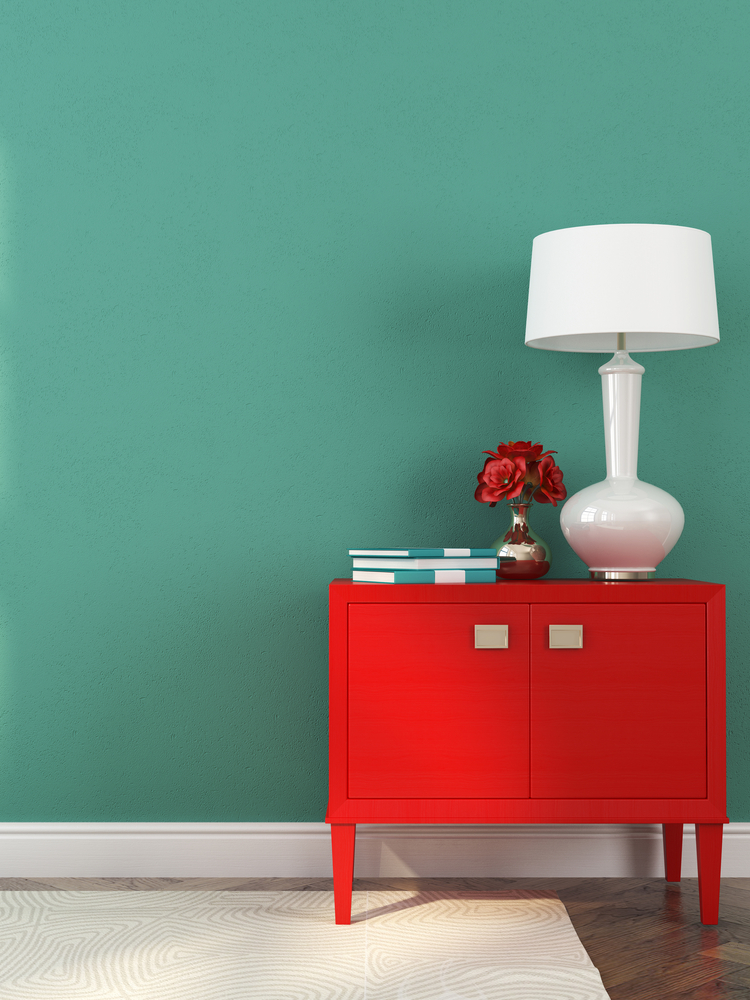 3. Enliven wooden pieces with some red paint: Painting your timber pieces makes for a fun and simple activity that can instantly rejuvenate the look of a room. Why not opt for a flashy red chair or side table? Couldn't we all do with a cute and classic red wooden bench? Try our shade Flame Red, available via our Colourmix service, for that wow factor.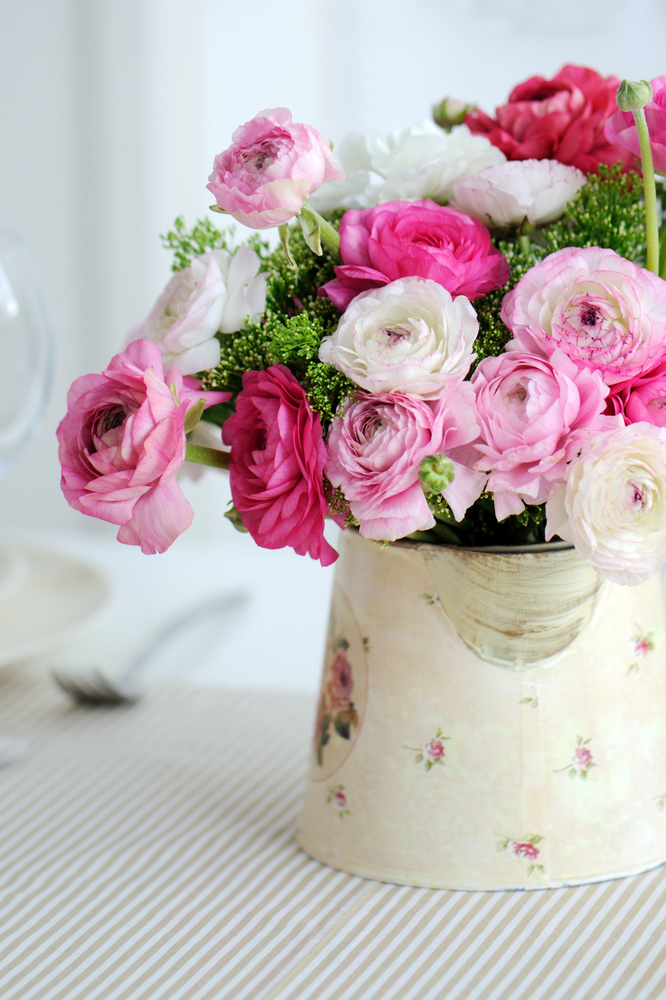 4. Display red, pink, and purple flowers: The colours of love are fabulous on their own, but they also look gorgeous when combined! It's never hard to find gorgeous blooms in these sweet shades, and arranging them into a lush bouquet is a no-hassle way to make your interior Valentine's Day festive! Whether you choose classic roses or a selection of different florals, you really can't go wrong!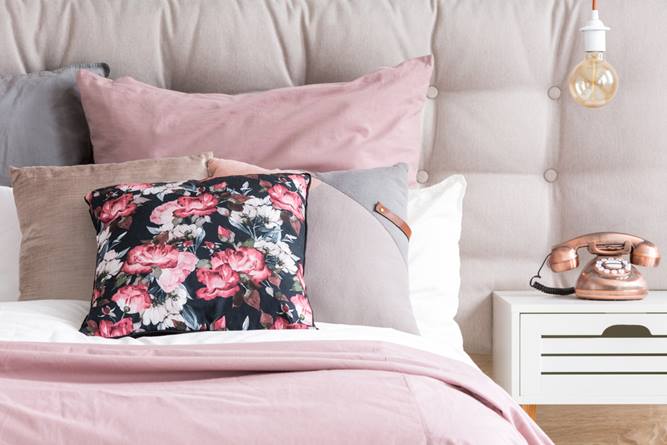 5. Incorporate a red, pink, and/or purple pattern: Patterns are big this season, from textiles to walls and skirts to sofas. Get in on the trend with a timely pattern that uses Valentine's Day colours. Why not invest in a floral duvet cover, a polka dot pillow, or a tartan throw? Browse your favourite decor store and you'll be blown away by the many marvelous options. The possibilities are endless! 
Will you be trying this Cupid-approved suggestions in your home? Call into your local Crown Stockist for expert paint advice, or visit us on the web for more inspiration. Happy Valentine's Day from the Crown Paint family!