Back to Articles
Elle Decoration: A Browse through the ranges
You may have heard the news by now, but we've launched an exciting paint collaboration with Elle Decoration! Consisting of 60 sumptuous shades from six distinct ranges: Obsidian, Botanical, Crafted, Drift, Powder, and Feather. The collection is a premium, durable interior emulsion which provides the perfect flat finish with endless protection for walls and wooden surfaces. The formulation is extremely hard wearing, and 200x tougher than our standard matt paint. Marks and stains are able to be completely cleaned away, and it's 99% solvent free, so you can breath-easy!
While the formulation is impressive (if we do say so ourselves!) the colours make the collection so special. Elle Decoration by Crown combines 200 years of Crown's passion for colour with one of the most renowned names in interior design. The results speak for themselves. 
Below, we'll take you on a journey through these six special ranges, and explain the inspiration behind each.
Obsidian: The Obsidian range consists of monochromatic shades inspired by earthy materials, made for the unencumbered. Our Obsidian range is named after the naturally occurring volcanic rock known as obsidian. This range spans from light greys through mid-toned charcoals and dark sultry midnights. Try our shade Sculpture for a sleek and sophisticated grey, or our shade Absolute Granite if you fancy crossing over to the dark side.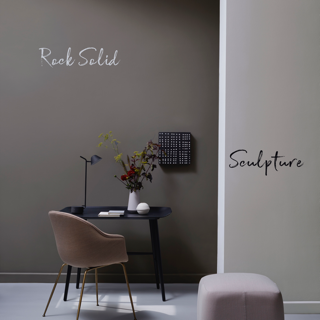 Botanical: The botanical colour palette is inspired by the hues found in nature. Fresh and vivacious, the botanical range includes unique greens, delightful yellows, and eye-catching blues. Forest vista will create a tranquil and inviting space and botanical noir is the perfect deep teal you've been looking for.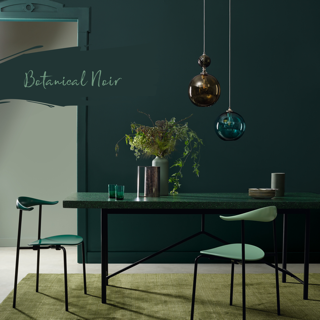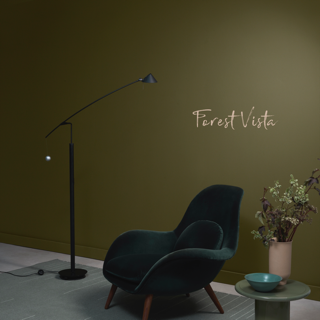 Crafted: Inspired by modern textures and fabrics, Crafted is diverse and comforting. The range is ideal for creating a warm and cosy space in your home. Check out our shade "Personal Touch" for a perfect light mauve, or Tufted Kilim for a robust terra-cotta.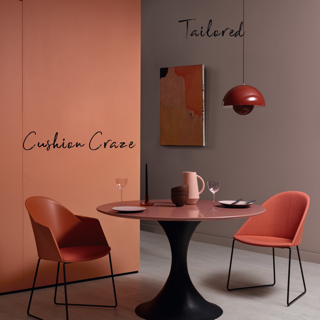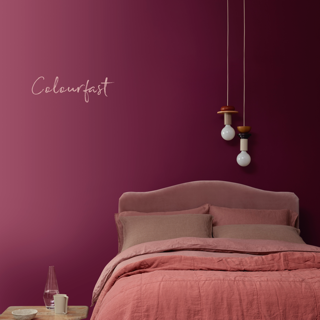 Drift: The Drift range calls to mind deep sea water and crashing ocean waves. It evokes a feeling of serenity, with shades of blues, varying from dark grey-blue to light-as-air, whisper blue. Try our shade Open Water for a fresh take on teal, inspired by the tides, or Into the Blue for a nautical and sophisticated navy.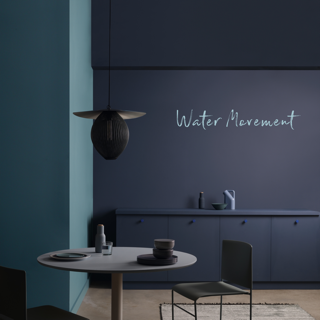 Powder: The Powder range is all about soft, natural tones. Light greys, taupes and beiges make this range a dream for neutral lovers. Powder combines the natural with the unexpected, to give you an array of new neutrals that are bound to inspire and delight. Opt for the shade Fine Porcelain for a special off white, or Refined for a gorgeous greige you'll love in your home.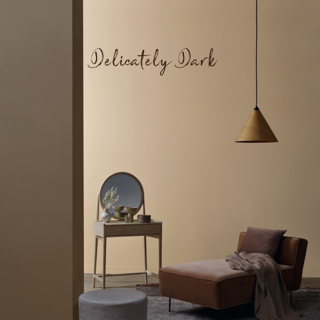 Feather: The Feather range is delicate and serene, a modern twist on the ethereal majesty of white. Pure and airy, this range will awaken your space with freshness and light. Nestled is the perfect substitute for your usual cream, and White Feather is as precious as it sounds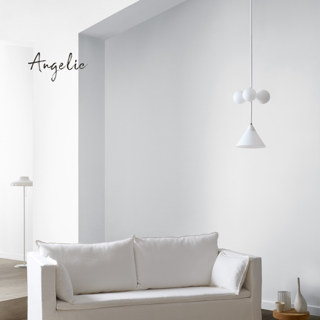 What range speaks to you? To download the brochure just click here. More information on this very exciting collaboration can be found at: http://elledecoration.crownpaints.ie/.