Back to Articles
Enjoy the sunshine all year long with a gorgeous sunroom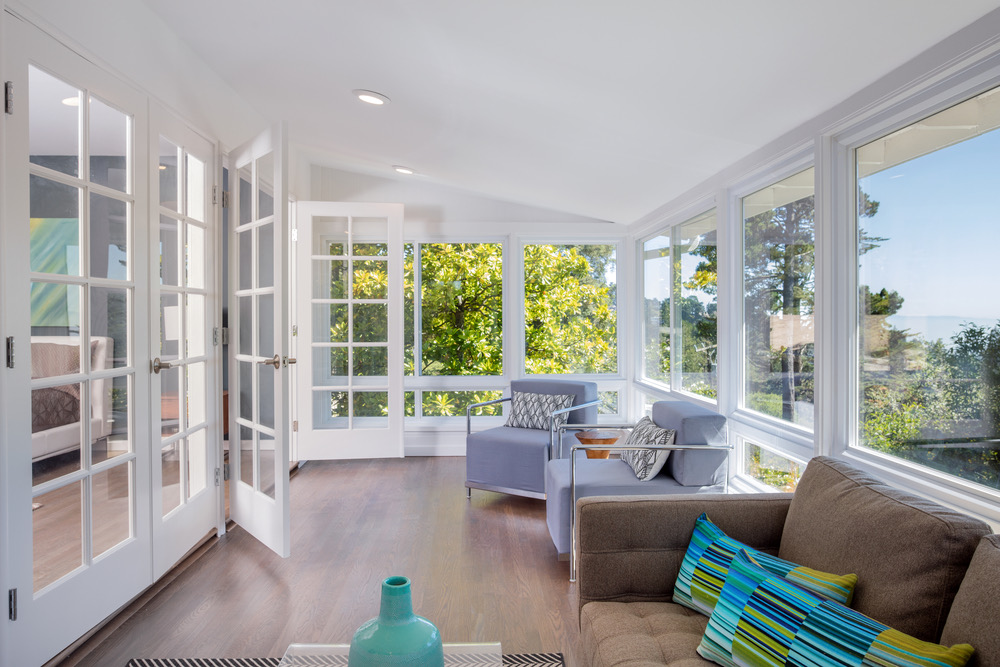 It's August now and before you know it, the warm days of summer will be drawing to a close. While the Irish weather might not always allow for days spent outside (things can get a bit chilly!) you can still enjoy the sunshine, whatever the season, with a sunroom or conservatory. Sunrooms have been around for centuries, but gained popularity in the 19th century when their building materials were readily available. Below, you'll find some tips for creating your ideal sunspot indoors.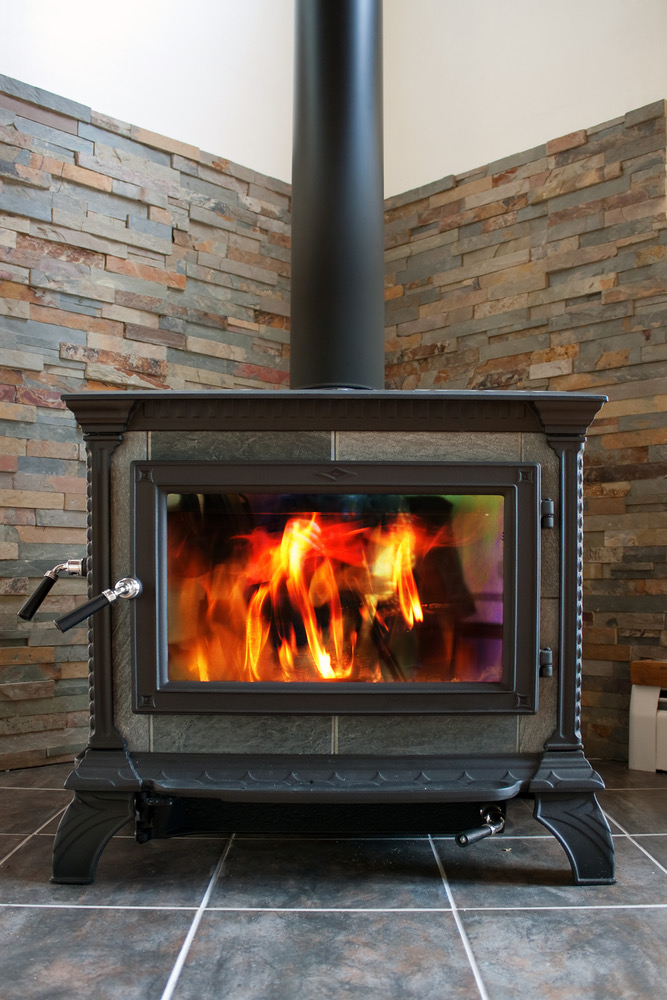 1. Consider installing a wood burning stove: Big windows are essentially what make a sunroom a sunroom. However, lots of windows also mean that things can get cold and drafty. A wood burning stove will make your sunroom into an excellent all-weather space by helping to warm the temperature when the colder seasons come. Sunrooms are such bright and happy places, they should definitely be used throughout the year. We also love the look of a Christmas tree in the sunroom.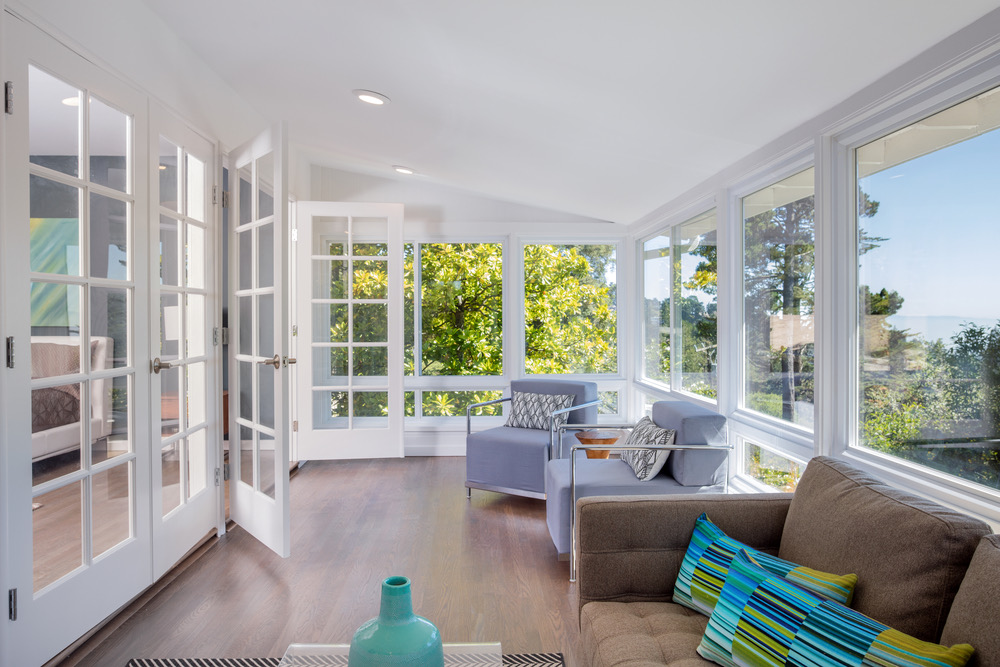 2. Don't be afraid to use "indoor" furnishings: Lots of people may have the idea that wicker, rattan and other woven furnishings work best when it comes to your conservatory. We like to think of the conservatory as an extension of your interiors, and as such you can feel free to decorate with items such as plush sofas and pillowy chairs just like you would in other areas of the house. The more comfortable and versatile your sunroom furnishings are, the more you'll want to use them.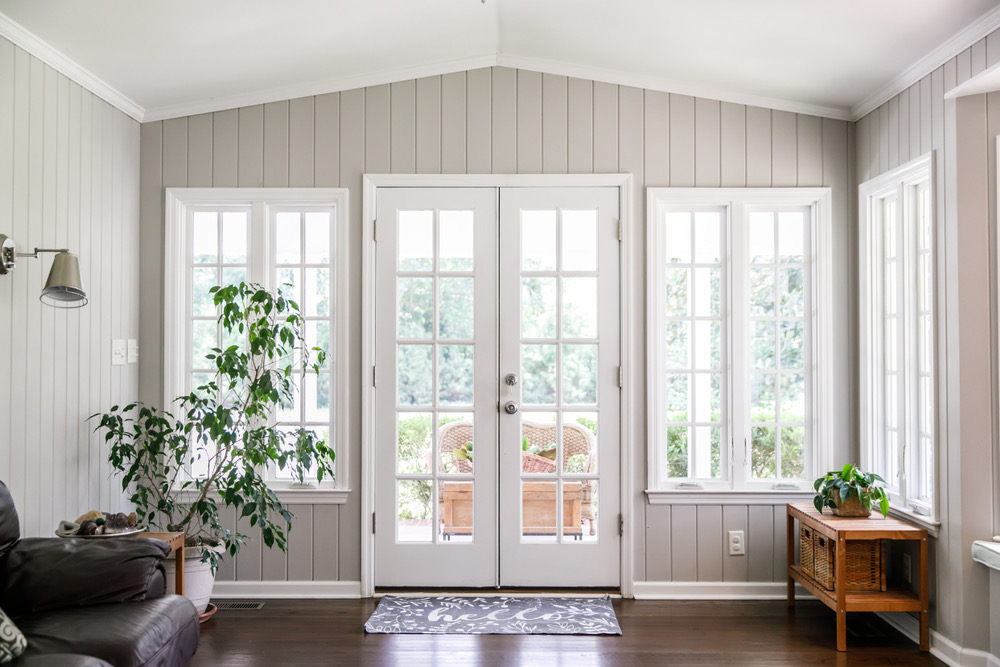 3. Fill your sunroom with plants: Conservatories/sunrooms are excellent places to grow plants, because they get so much sunlight, which plants of course need to thrive. Plus, placing numerous plants around the room can make you feel closer to nature, and give the conservatory an indoor-but-outdoor type of vibe. Add variety to your plants with different types, colours, shapes and sizes. As far as we're concerned, you can never have enough!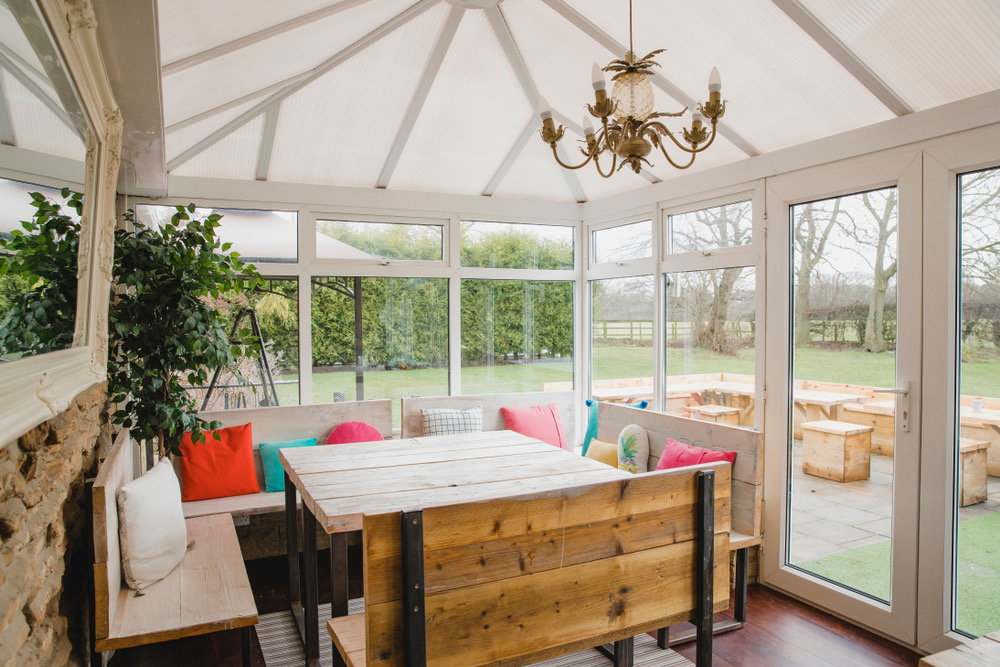 4. Keep the wall colour light: Conservatories are all about bringing the outdoor sunlight into your home and embracing it. Light colours will reflect the light and keep your space looking fresh and bright! We always encourage you to play/experiment with colour (tester pots come in very handy for this!) we just recommend choosing a lighter shade. If you're a colour fiend, pale blues, soft greens, pastel yellows, etc will all work great.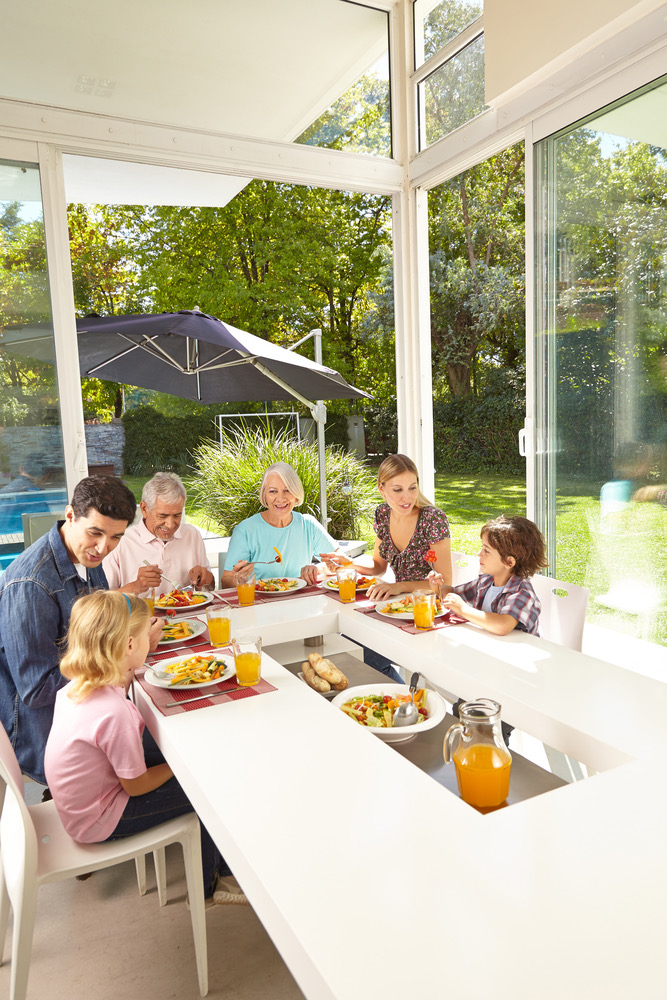 5. Create YOUR ideal oasis: Conservatories are excellent places to relax and enjoy a good book when you have a free moment or two. They can also make great TV rooms, game rooms, and/or dining areas (especially if there's a nice view to admire). The purpose of your conservatory will depend on the unique needs of you and your family. What's important is to make it a useful space that can be enjoyed season after season and year after year.
Ready to revamp your sunroom? The above tips will help get you started. Call into your local Crown Paints Stockist for all your painting needs.