Back to Articles
Create with Crown: Stephanie Daly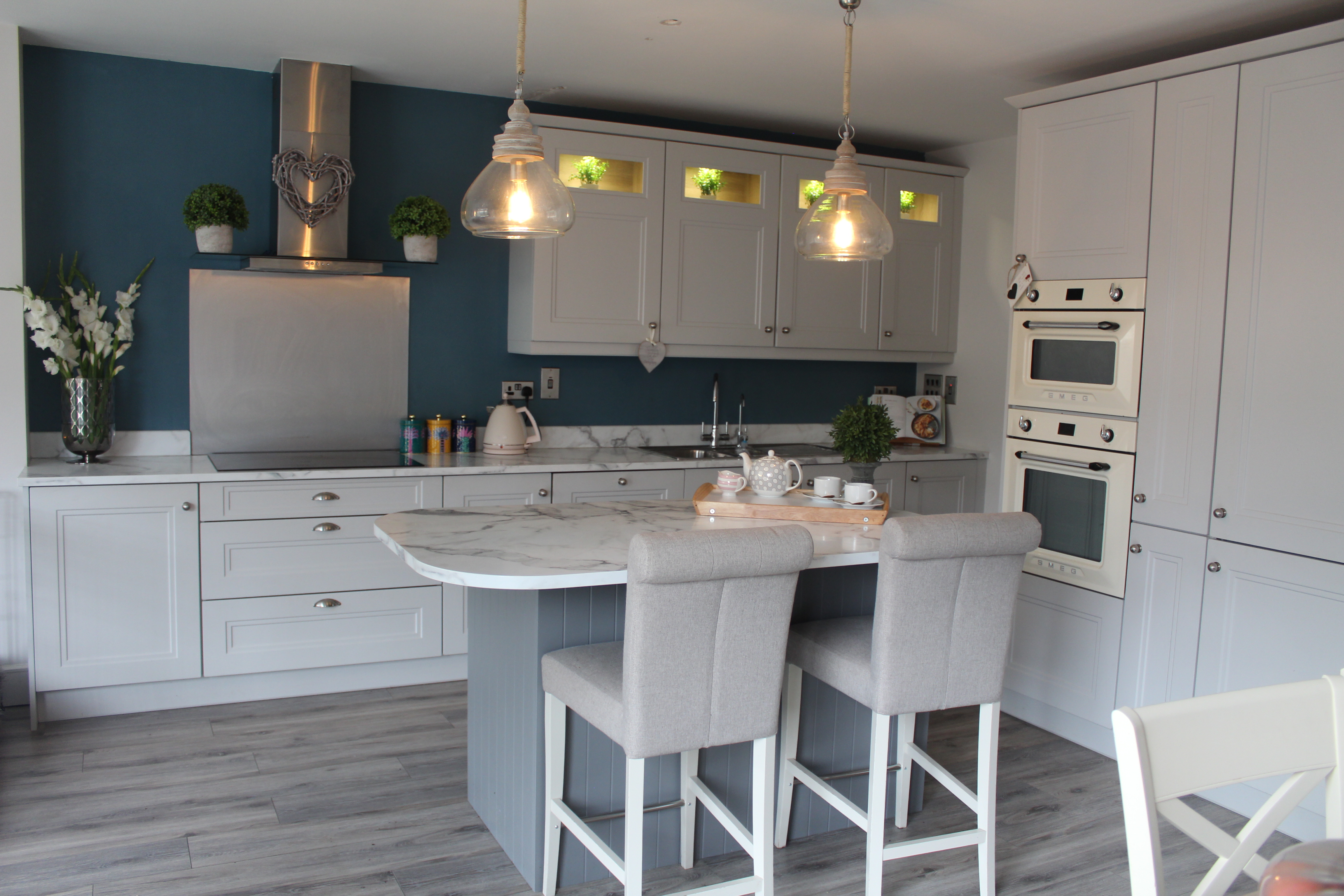 We always feel honoured when you choose to use Crown Paints in your home. We love seeing your gorgeous creations and the ways in which you make Crown your very own. We thought we'd share a few lovely home projects with you that some of our very talented customers have completed in recent months. We've already shown you Paul Kinsella's stunning Mobile Home Makeover in West Cork, and this week we have another gorgeous project from Stephanie Daly of @interiorsx2 (be sure to follow for some fantastic inspiration).

The kitchen is surely the heart of the home, and we love seeing designs that embrace colour in the kitchen- and Stephanie has surely taken the plunge with one of our blue and just-the-right-amount-of-bold shades. Stephanie incorporated the colour perfectly and, as you'll see below, it has had an instant impact on the space. Stephanie clearly has a strong eye for colour and we think this stylish addition to her home is an excellent choice that perfectly mixes classic and contemporary.

Read on to find out what she had to say about the process!

How would you describe your design style?
I would class my design style as transitional. I love mixing old and new, I like the idea of design that will not date too quickly. The idea of mixing old and new was really appealing to me because although I do like modern style I absolutely love soft, plush and luxurious furnishings so the two styles in a mix together is what I would normally be drawn to.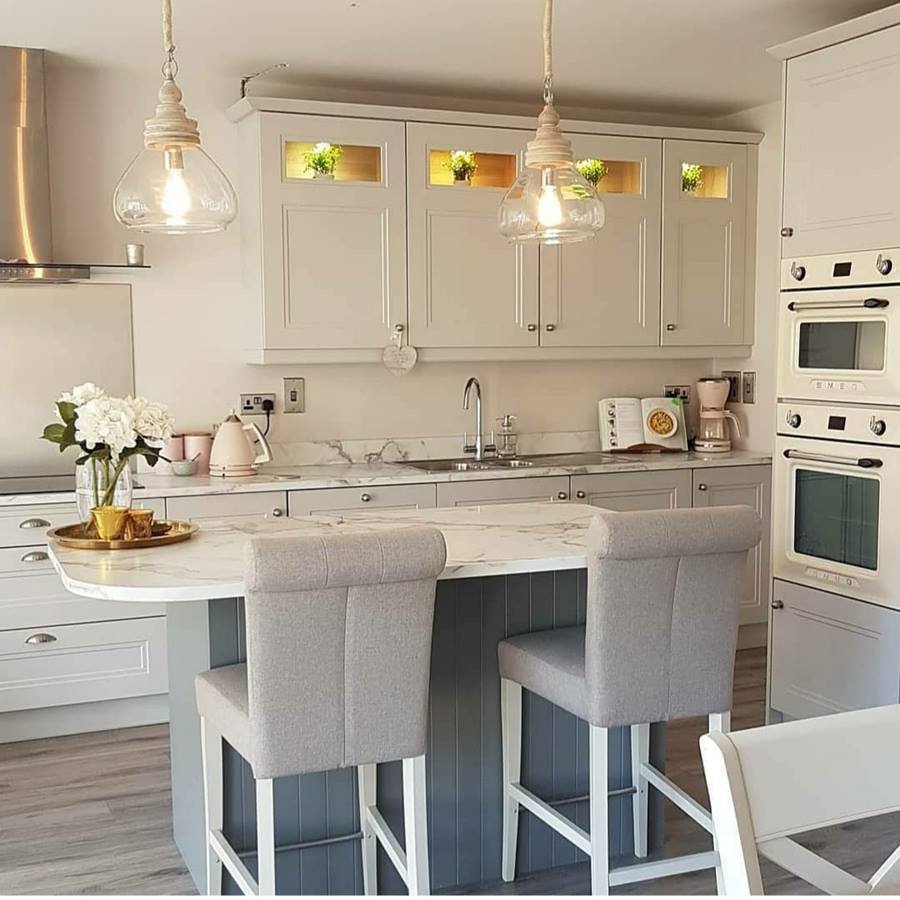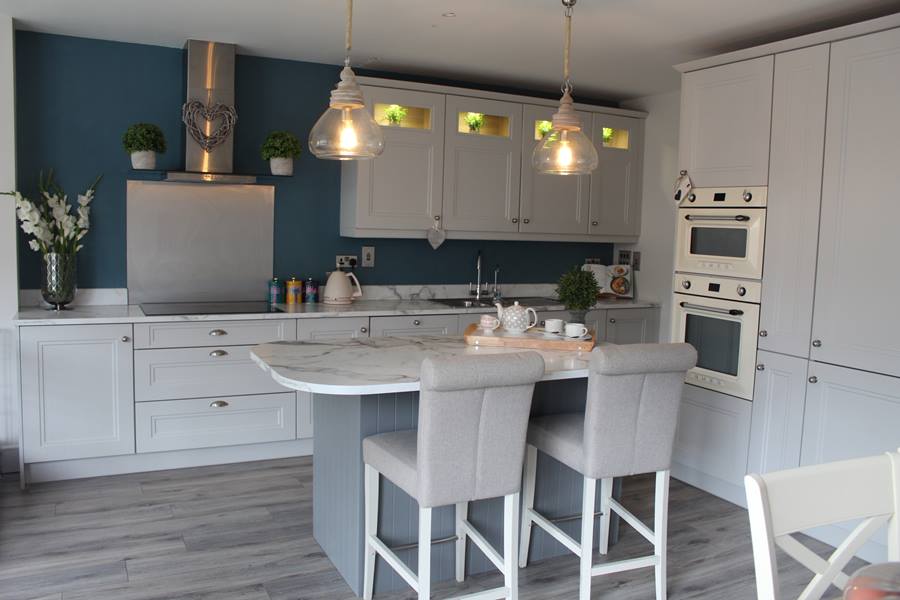 What Crown colour(s) did you use and where/on which areas of your room?
I used Victorian Eclectic 15 from the Crown Historic Colours collection. I used it on a kitchen wall.
What formula did you use?
As it was going on a wall which is a "working wall" with the sink, cooker and kettle, I thought the best option to go with was a durable matt.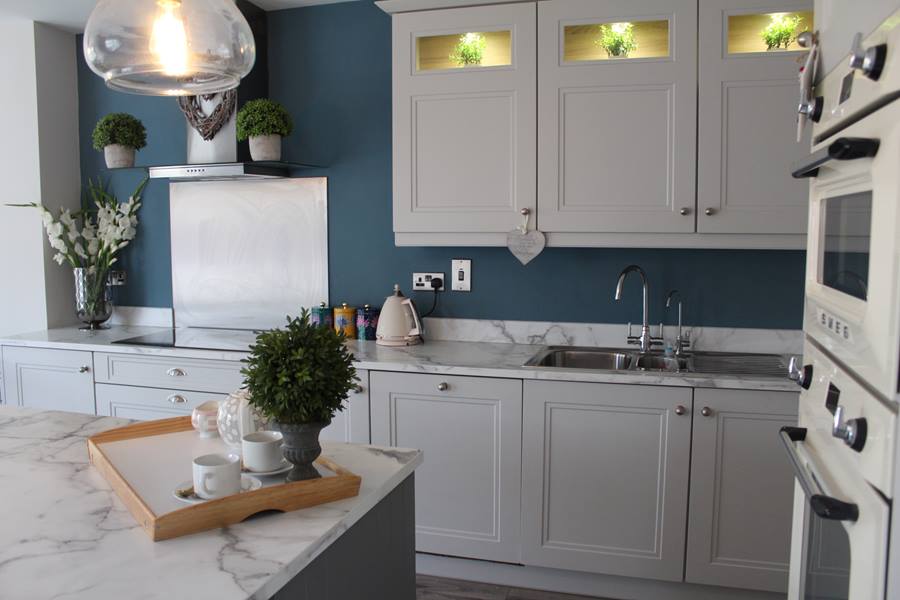 What inspired you to choose the colour(s) you did?
I love birds, especially peacocks, so I started a mood board using blues and teals when we were moving into our home. I had purchased peacock wallpaper and material. I tried a few different crown colours but the "Victorian Eclectic 15" just popped the whole wall and really complemented the counter tops and the kitchen presses and the wallpaper. The presses are a neutral colour so it really gave them a whole new lease of life. I wanted a colour that would make an immediate impact on the room and it really does that. Your eye is immediately drawn to the wall and that's the effect I wanted.
How did you find the paint to work with?
The paint is so easy to work with. I painted the walls myself so that will tell you just how easy it was to use, ha. The quality is so good and gives amazing coverage even with one coat.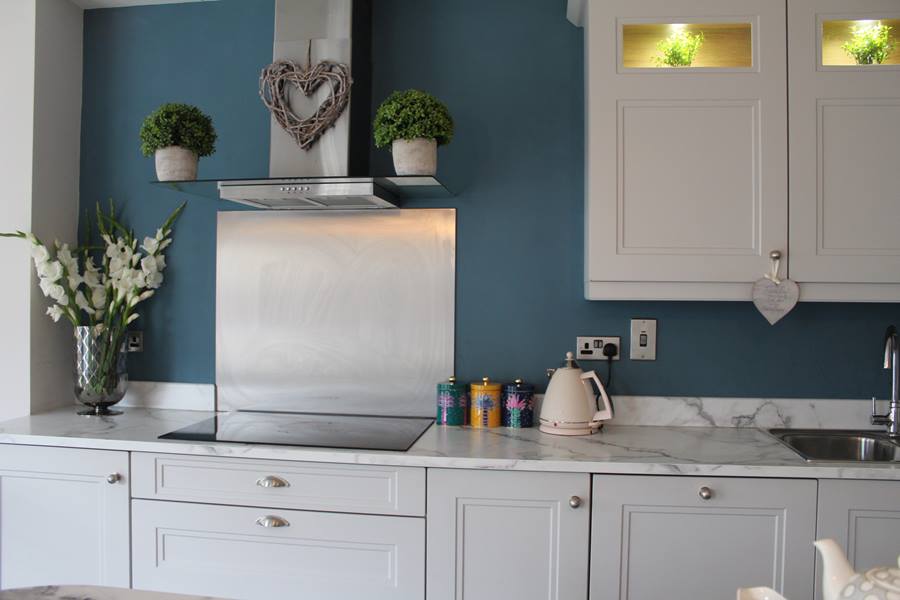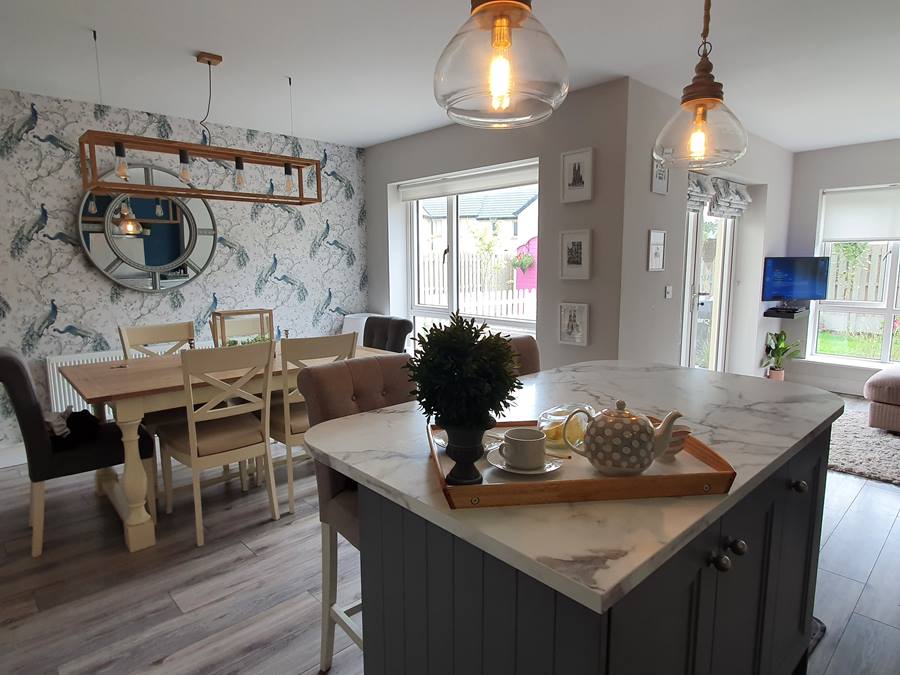 How do you like your new space?
I love the new space. Painting the wall has really defined the room into two separate spaces for me. It adds something different to the working part of the kitchen area. Its classical yet clean and modern. Its amazing how painting a wall can completely transform a room.
Any other thoughts/details you'd like to share about your project?
I really got such satisfaction after completing this project. As I said above Crown paint was so easy to use I flew through the painting. The staff in Crown were so helpful in regards to helping me pick paint brushes and all the essentials that I would need to complete the project.
Well done, Stephanie and thanks so much for sharing your excellent work with us. Thanks for choosing Crown.