Back to Articles
Create with Crown
Niamh and Ollie's Luxurious Bathroom Oasis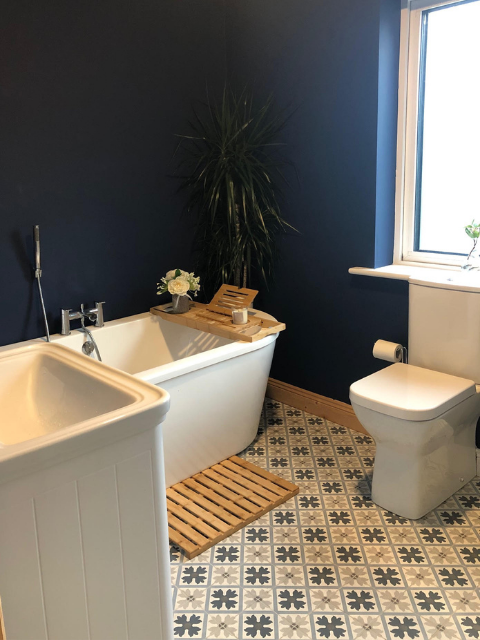 We've shared a couple Crown projects by some of our wonderful customers and here's another fabulous project that has really wowed us! Niamh and her husband Ollie recently moved into their gorgeous home in the Irish countryside and rejuvenated their bathroom in a deep navy shade from Crown, called Ink Blue. The rich blue has been coupled with stylish gold accents and a beautifully patterned tile floor to give a luxurious look we've fallen in love with.

Niamh talks to us about her bathroom project below.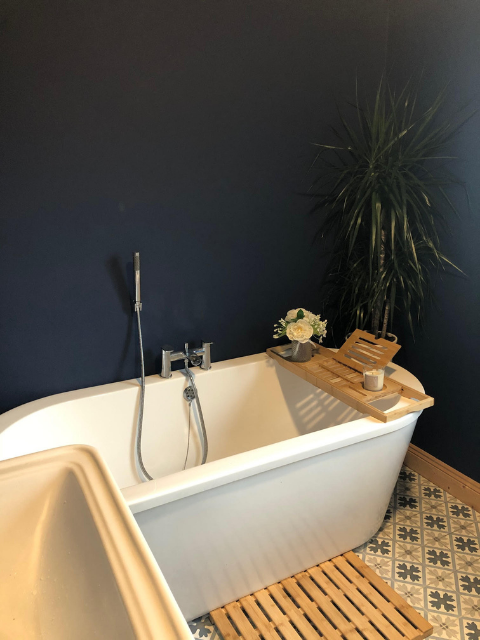 How would you describe your design style?
It's mostly traditional with a splash of contemporary in there too. 
What formula did you use?
We went for a Matt finish because it just seemed to suit the room better. 
What inspired you to choose the colour you did? 
When we picked our floor tile I immediately knew that I wanted a colour on the walls that would make it pop but that would also make a bold statement of its own. We went with Ink Blue and it has surpassed our expectations, it has also brought a level of tranquility to the room which was exactly what we wanted!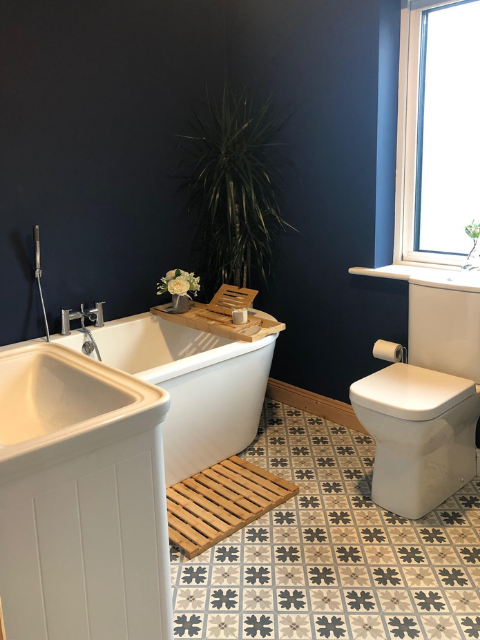 How did you find the paint to work with?
I can't take the credit for the actual painting of the room as it was done by my mother, who said it was so easy to work with and had the room completed in no time!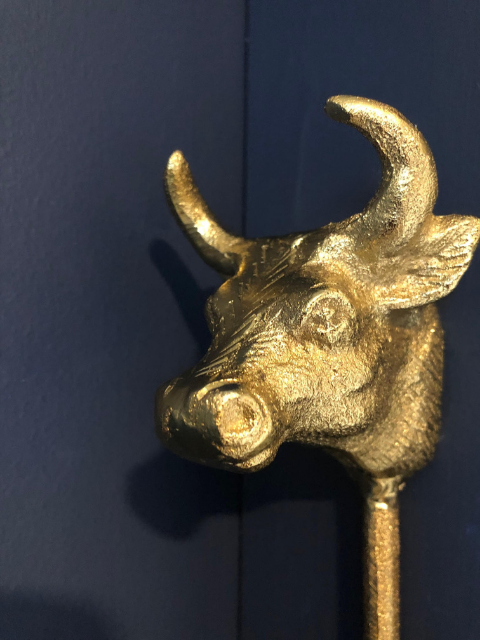 How do you like your new space? 
We absolutely love it, it is so relaxing to be in. It is also just off our main entrance hall and we leave the door open because it brings so much to the space, I know that sounds crazy because it's just a bathroom but trust me the bold colour of Ink Blue in there against the white walls of our hallway is stunning!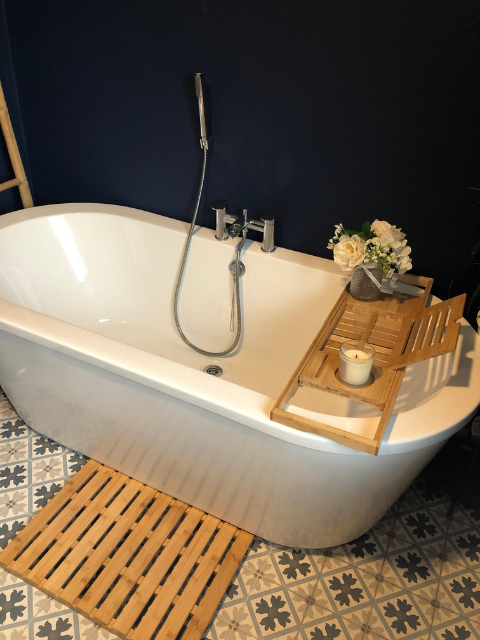 Thanks very much to Niamh and Ollie for sharing their design journey with us! We're huge fans of everything Niamh does (we always look forward to her posts!) and we highly recommend giving Niamh a follow on Instagram (@our_self_build) to stay updated on all of her dreamy design endeavours. You can also find out more about Niamh and her work here.