Back to Articles
Creating the perfect reading nook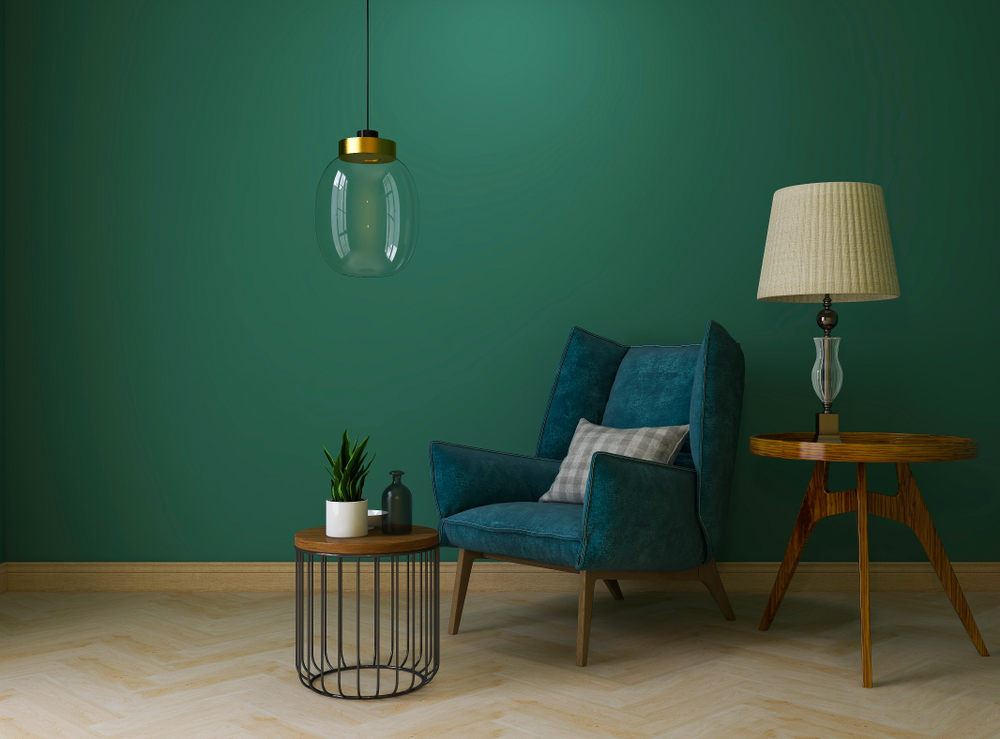 With the cold weather outside and us all keeping close to home, now's the perfect time to get cosy and snuggle up with a book. Whatever genre tickles your fancy, there's nothing like a good book to take your mind off of things for a while and transport you to another world. The following tips will help you create the ideal reading nook for you to enjoy during the wintertime, or any season!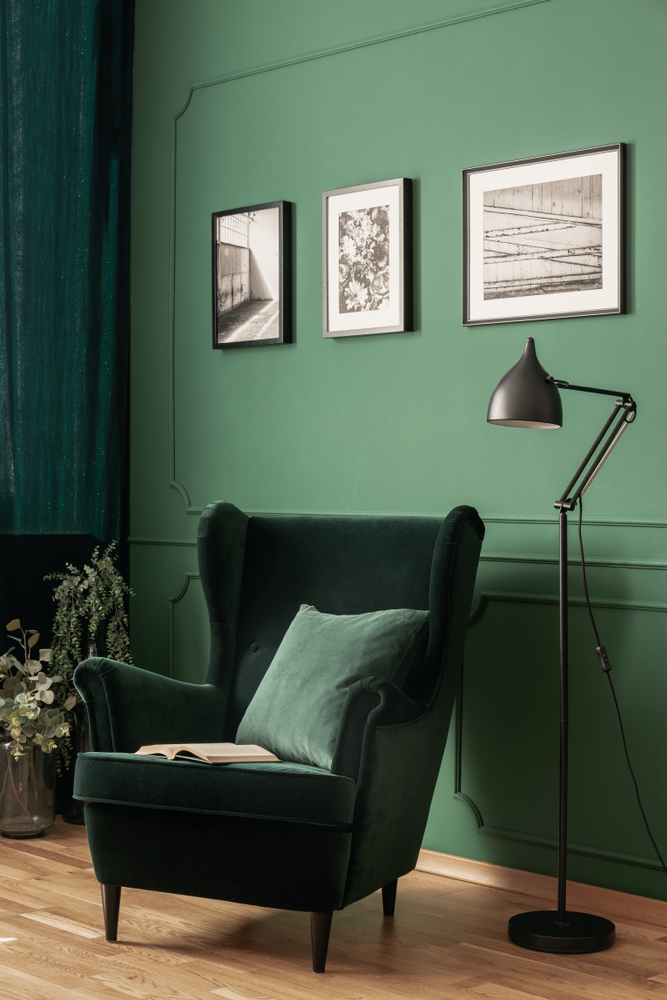 1. Start with a relaxing wall colour: A reading nook should be a place where you'll want to unwind after a long day or maybe enjoy a morning cuppa while scanning the paper. Choosing the right colour for this area is therefore key. We recommend a tranquil green or a calming blue. Lighter neutral shades of grey or brown also work well. Our newest colour collection MoodBoards offers plenty of excellent options for a peaceful space. Try our shade Woodland Sage for a mellow green, or Morning Sky for a serene blue.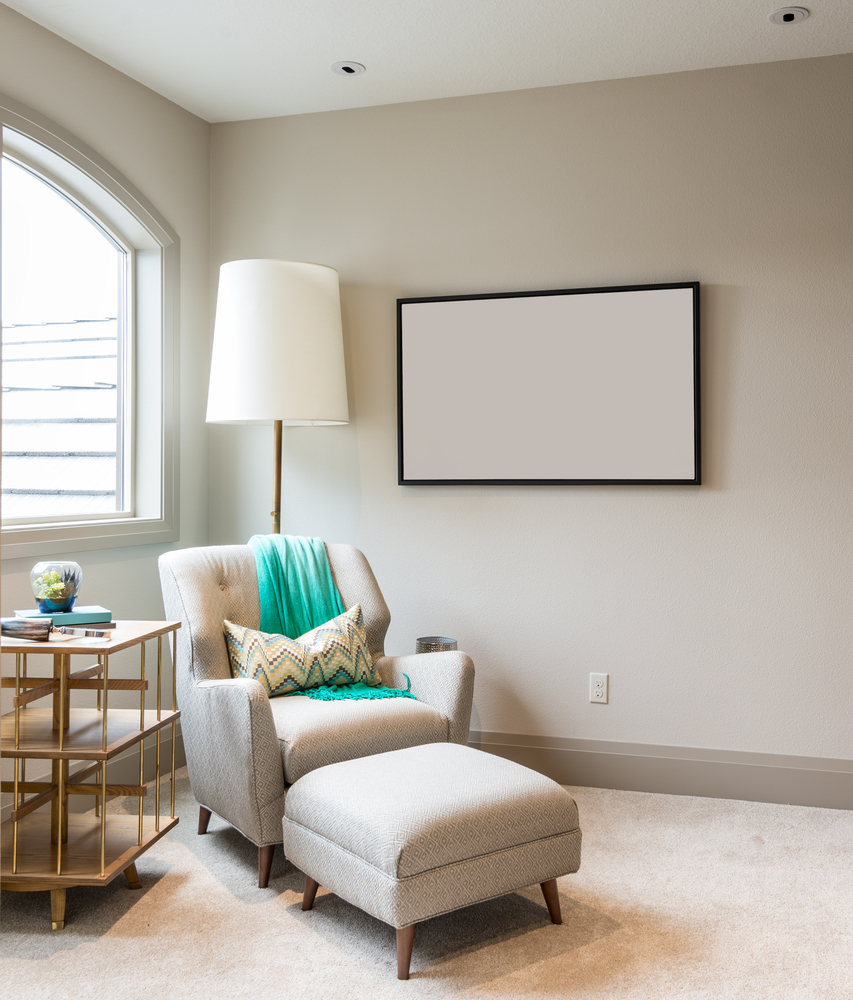 2. A comfortable chair is a must: It will be near impossible to properly relax (much less finish a chapter!) if you're constantly trying to get comfortable or adjust your position. Invest in a quality chair or sofa that you'll look forward to sitting in. This will help make your reading nook all the more enjoyable. Give your nook a classic library vibe with a leather chesterfield-style chair (which looks lovely with a green banker's lamp to complete the look!), go for a retro look with a mid-century modern Scandinavian- style chair, or find another stylish armchair to suit your own style. There are endless options to choose from so you're sure to find something you love! We also recommend purchasing an ottoman so you can put your feet up and stretch out if you so wish.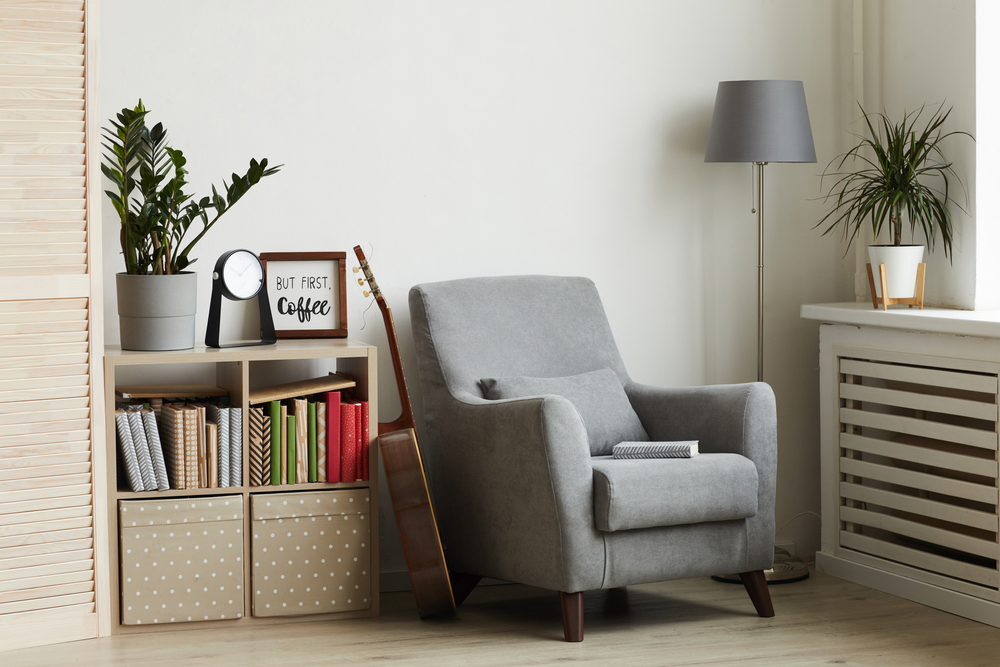 3. Shed some light: You'll need a good light to illuminate your reading nook and make it possible to read, regardless of the time of day. If you're tight on space, we recommend installing a sconce or considering a floor lamp. A table lamp also works great if you have somewhere to put it. We love incorporating some personality with our lamps, so we recommend taking a look at different shade patterns or colours, and having some fun with it!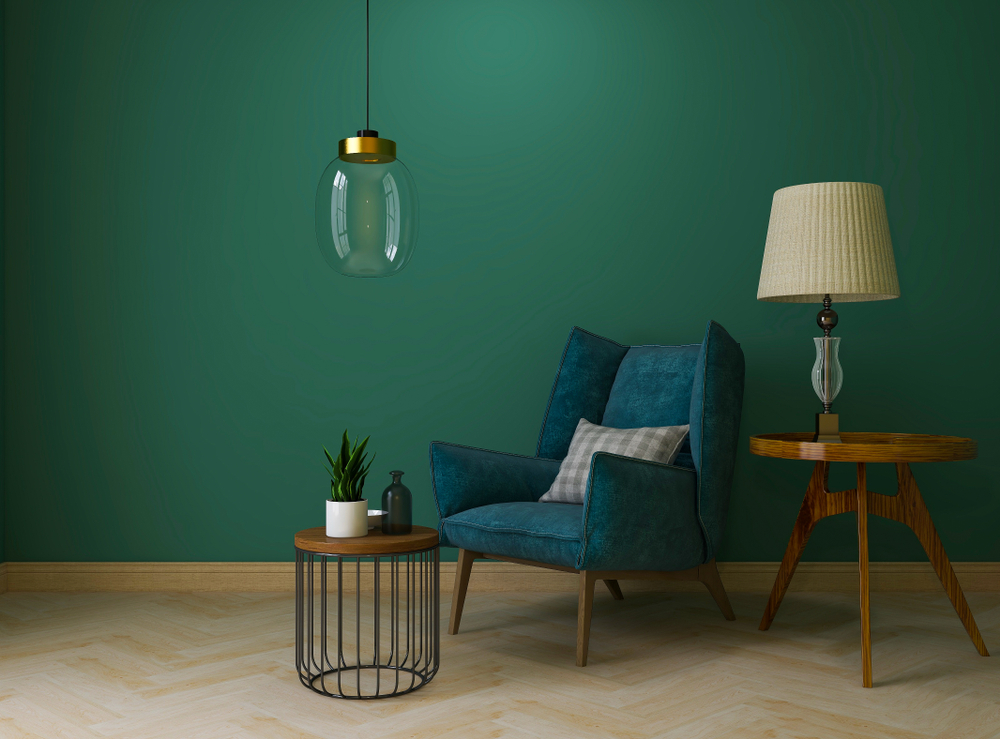 4. You'll want a place to rest your tea/coffee: We love enjoying a warm beverage while we read, so your nook should include a surface so you can keep your mug and some snacks close to hand. If your nook is tight on space, we recommend using a wall shelf as a handy perch. It's simple to paint your shelf or your table with our range of fast-drying wood and metal paints. These can be mixed to over 30,000 different shades, so you're sure to find one to complement your wall colour.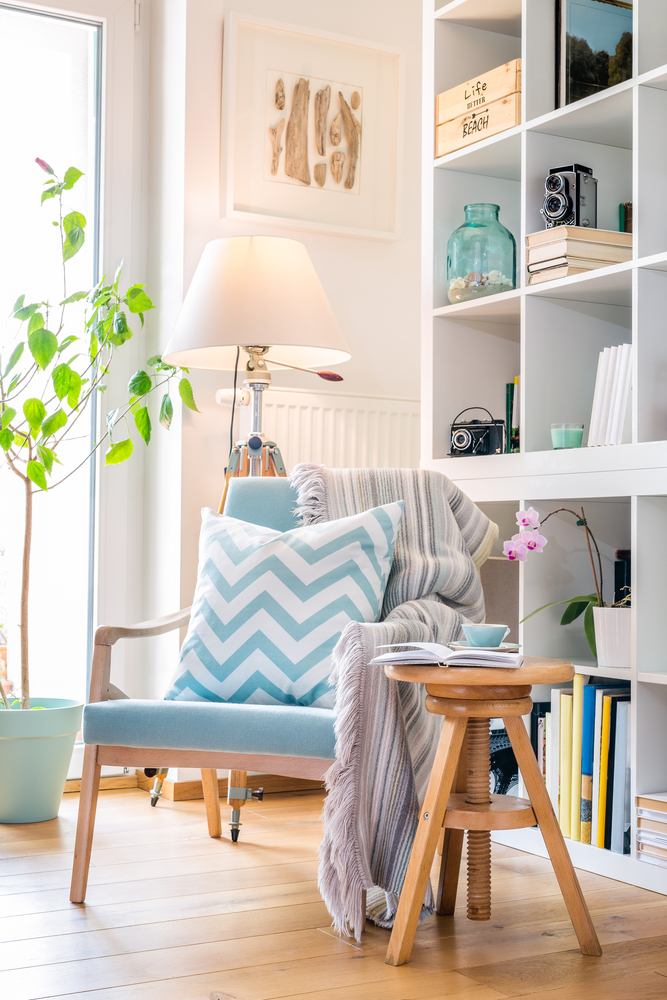 5. Keep warm with a blanket and pillow: A soft blanket is an excellent accessory to have in your reading nook, especially during the winter months. Drape the blanket over the back of your chair or sofa so it's always nearby when you need it (when you're so engrossed in your book you won't want to get up!). A blanket and pillow are also great ways to give the nook texture and colour, so opt for patterns and shades that you love!
Now, who's ready to do some serious reading and relaxing? We hope the above recommendations will help you create a reading nook you absolutely love. For more home inspiration, visit us on the web or call into your local Crown Paints Stockist.