Back to Articles
Our Favourite Spring Looks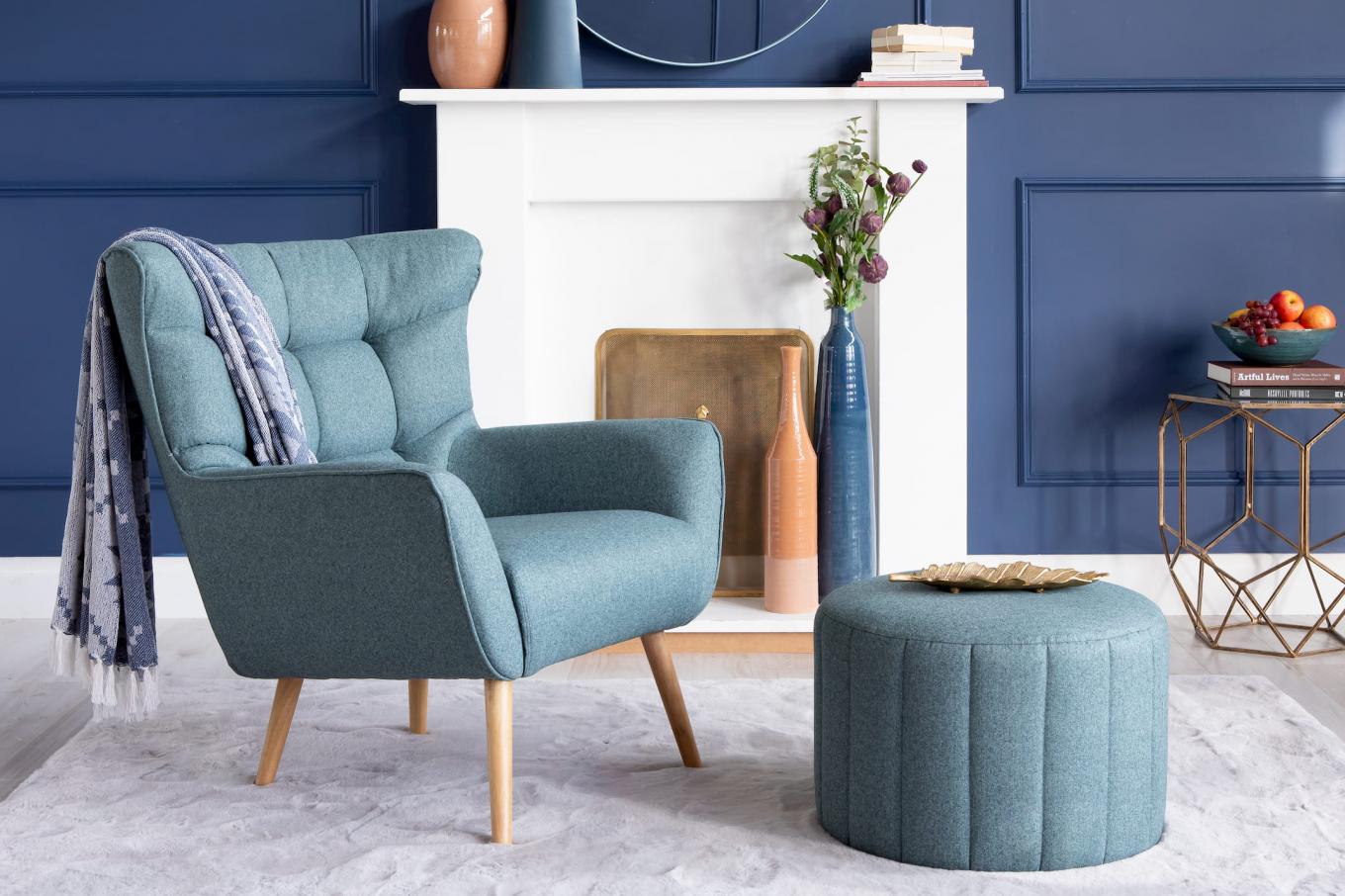 With February well under way, we've got that springtime feeling and are looking forward to longer and sunnier days ahead. This pep in our step has inspired us to start brightening up our homes for the warmer seasons ahead. We've turned to EZ Living Furniture to help us embrace the latest trends and interior must-haves, for now and beyond!

Below you'll find some of our favourite pieces from the top-quality furniture brand and some suggestions on how we'd incorporate them into our home using our new MoodBoards range.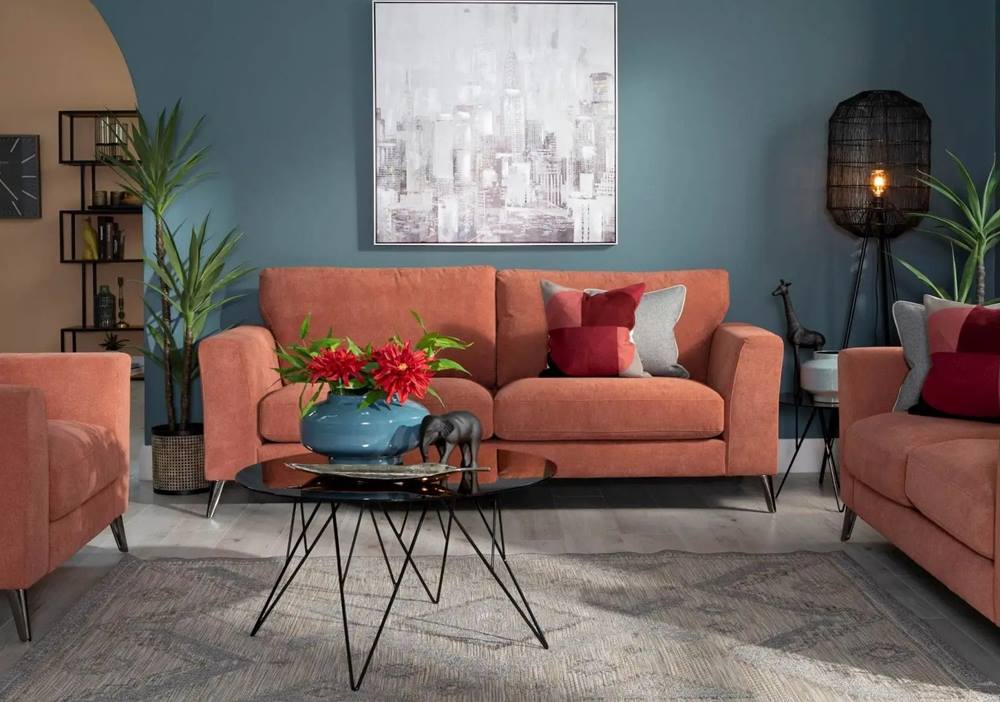 1. The Preston Sofa in Pink: We love a beautiful terracotta shade, and the Preston sofa offers just that in a chic silhouette that's designed for comfort. We've been embracing earthy, nature-inspired tones wherever possible and the dusty, burnt pink of the Preston Sofa can be seamlessly incorporated into a variety of design styles. Pair the Preston Sofa with a beautiful blue as above (our shade Petronilla would do the trick!), combine it with neutral shades for a gorgeous natural palette (Brandy Snap or Almond Dream are two faves), or place it in a gorgeous green room (Woodland Sage, Promenade, and Natural Balance would make a lovely backdrop). The Preston three-seater Sofa is currently on sale for €499! That's 64% off the original price.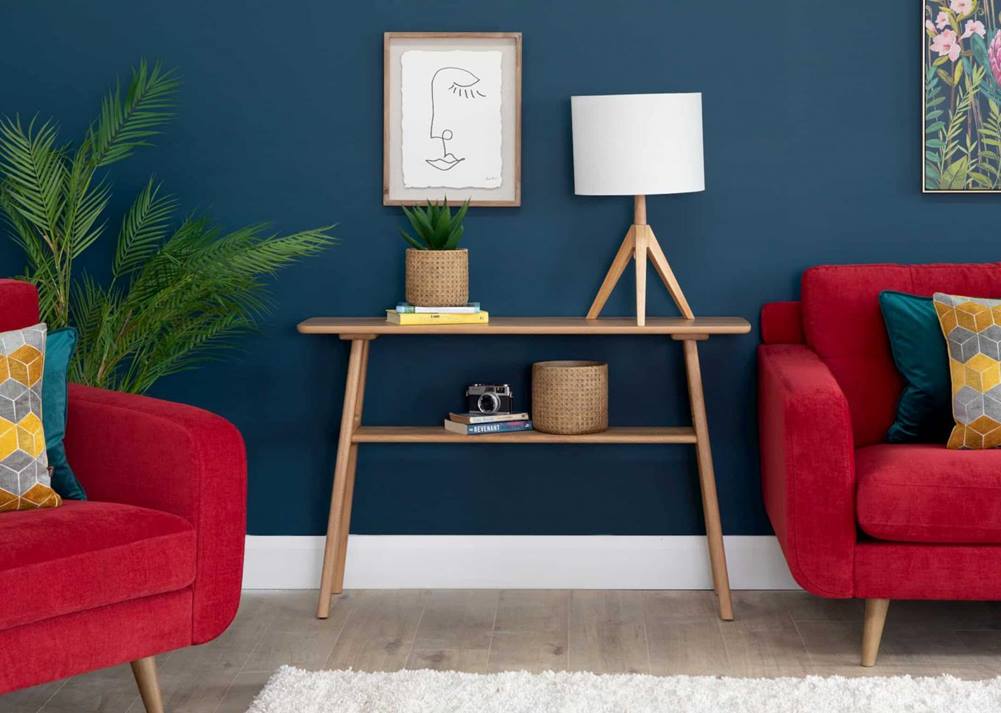 2. Alaska Console Table in Oak: We love the clean, simple lines of the Alaska Console Table in Oak from EZ Living Furniture. Gorgeous as a side table or a hallway table, the Alaska Console gives us Mid-Century Modern vibes mixed with some Scandinavian flair. The beautiful natural Oak colouring of the table means it will go with practically anything. We love how it looks with the Akira Wooden Tripod Table Lamp and the on-trend Framed Face Print. The elegant simplicity of the Alaska Console means it'll look great with any colour. Why not experiment with some of the bolder shades in our MoodBoards collection? The vibrant Coral Crazy is a pretty orange-pink that will instantly enliven a room and the deep turquoise colour of Rich Ocean will look stunning alongside the light honey brown of the console table. Save 30% on the Alaska Table as part of EZ Living Furniture's Spring Sale!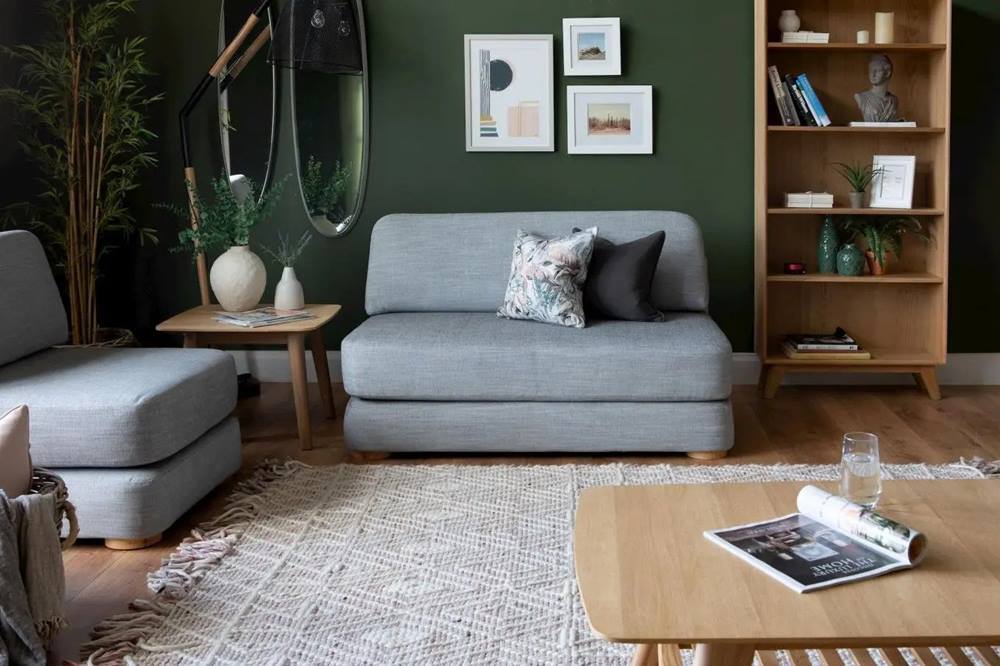 3. Labin Large Ivory Blush Rug: Never underestimate the power of a good rug. Luckily, EZ Living has plenty of these on-hand, and one in particular that's caught our eyes is the Labin Large Ivory Blush Rug. At 300cm wide and 200cm high, the Labin rug will make a statement in any room. Soft ivory and blush colours weave together to create a unique geometric pattern that adds interest and texture to the textile, and to your space. We love the look of the rug with a green backdrop (a blush and green combo always gets a gold star in our books), and the shades Think Green, Steam Engine and Time For Change would all work splendidly. The Labin Rug would also be right at home in a white or ivory room for a delicate touch. Sail White and Seldom Seen are stellar options for this.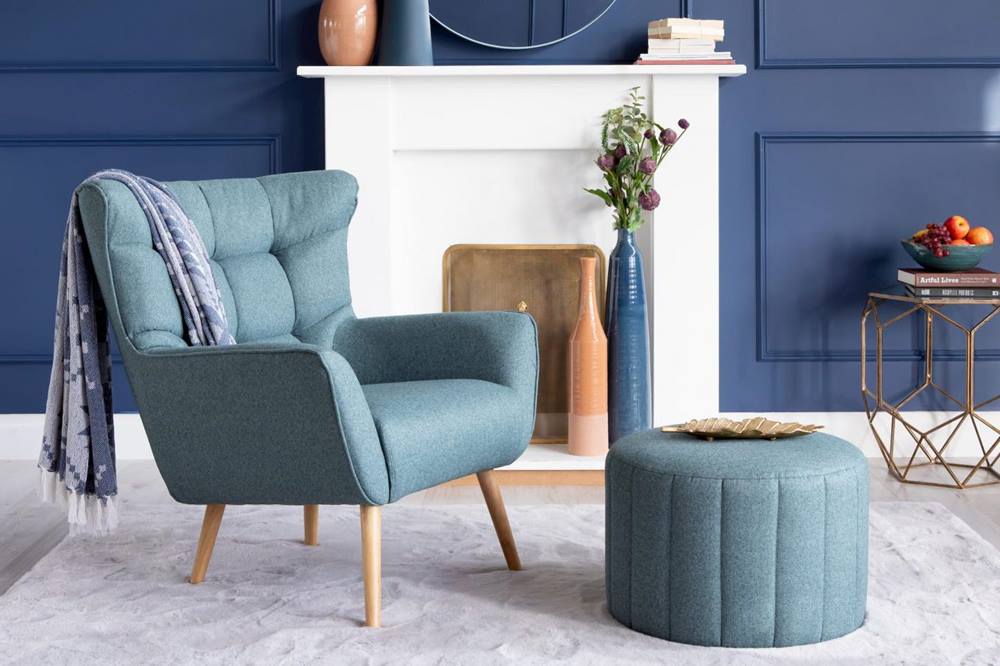 4. The Toronto Blue Chair & Alexo Pouffe: Why settle for ordinary? Add a pop of colour to your room with the Toronto Blue Chair and the Alexo Pouffe. The fashion-forward Toronto Chair is ever-so appealing to look at and it provides a comfortable perch. Couple with the Alexo Pouffe and you have a dreamy duo that will offer hours and hours of relaxation. Enjoy your morning cuppa, read a good book, or settle down for a Netflix marathon in style. The pair will be right at home in a blue, yellow, or neutral room. Try the shades Boutique or Stonewall for a nautical look, Mustard Jar or Rich Light for a warm and sunny vibe, or Temperate for a soft neutral that will help Toronto and Alexo pop! P.s. The pair is now on sale for 45% off!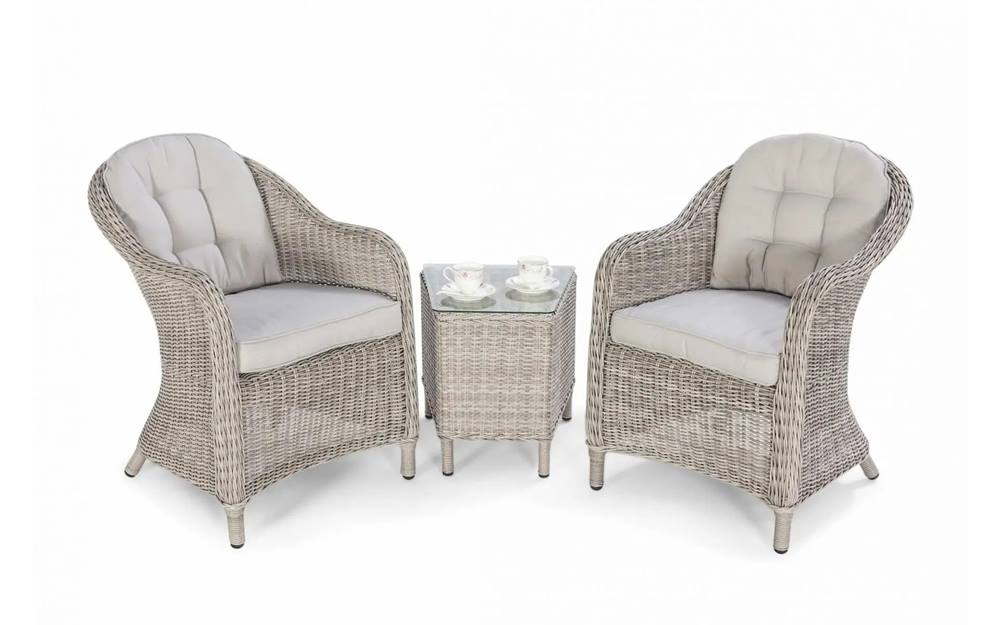 5. The Oxford 3 Piece Rattan Lounge Set: No spring trends list would be complete without an ode to garden/conservatory furniture. We're big fans of rattan, and the adorable Oxford 3 Piece Lounge Set will look perfect in your outdoor space or your sunroom. It's compact enough to fit in both smaller and larger areas and it has everything you need to create your new favourite sunny spot! Whether you're in the mood for a cuppa and a croissant or a cocktail and a canape, the Oxford Set has you covered. For a breezy and beachy vibe, we'd love the greige of the rattan against our aptly-named shade On A Beach.
Ready to enjoy the hottest trends for 2021 and beyond? EZ Living Furniture has you covered, now and always. Act fast to avail of their spring sale! 0% APR Finance options are always available. EZ Living representatives are readily available to assist you should you need further information on products or design advice.
 If you're searching for more colour/decorating inspiration visit our blog or turn to your local Crown Paints Stockist. You can order your FREE MoodBoards colour card here.