Back to Articles
Bronagh's Exquisite Easter Egg Wreath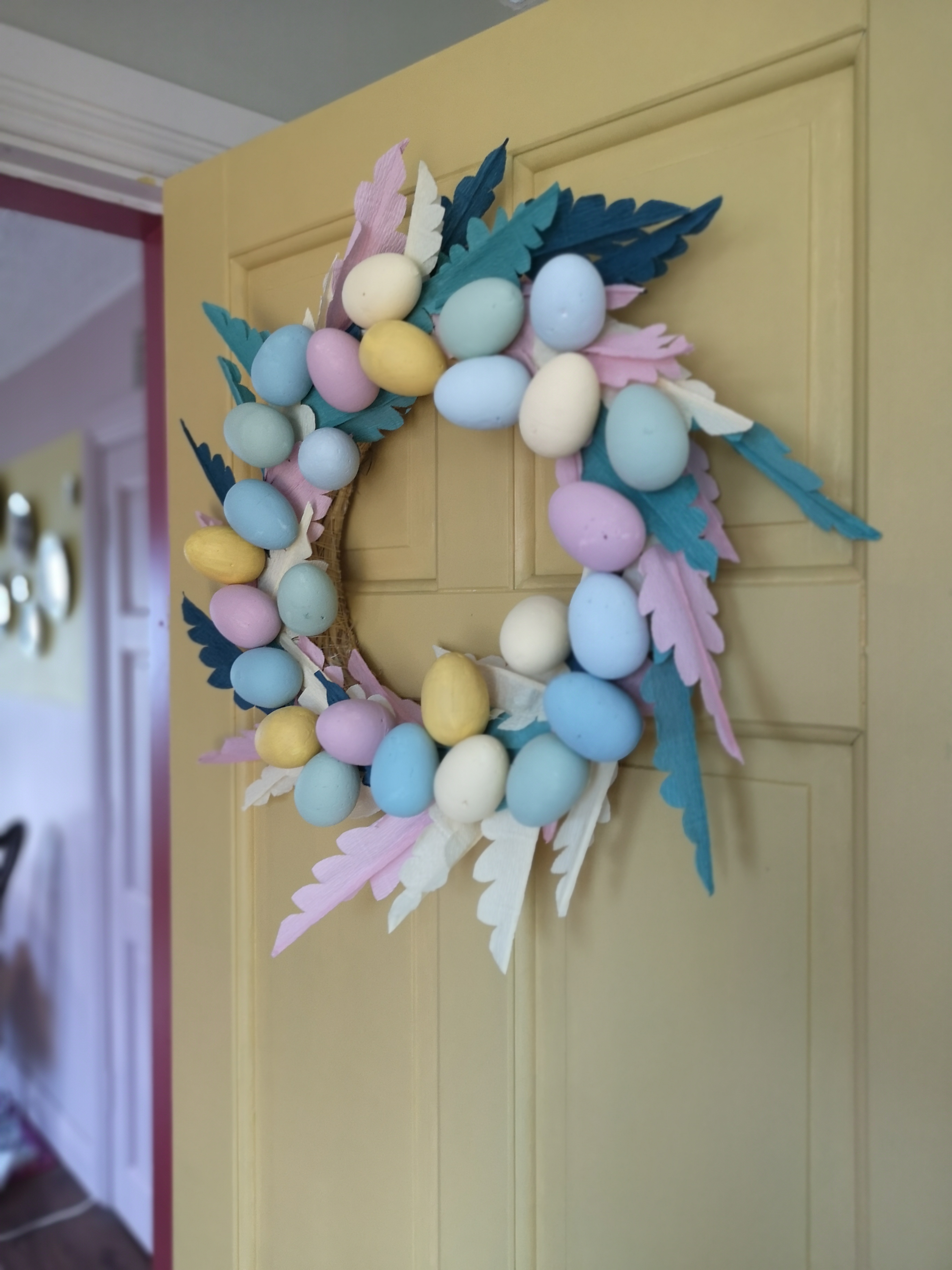 Spring has sprung and, with Easter just around the corner, our Style Guide Bronagh decided to create a gorgeous pastel-hued Easter wreath that will make the perfect feature for your entryway, or anywhere within your home!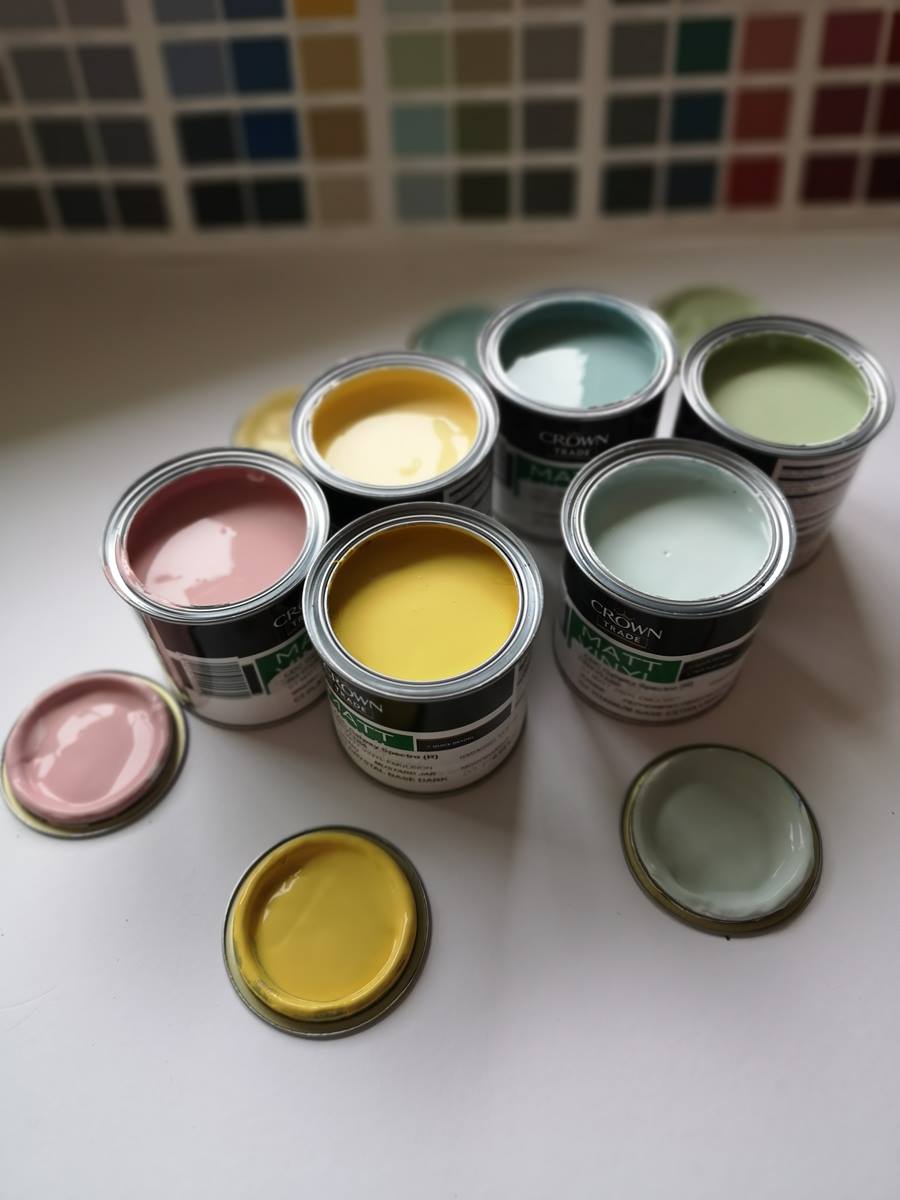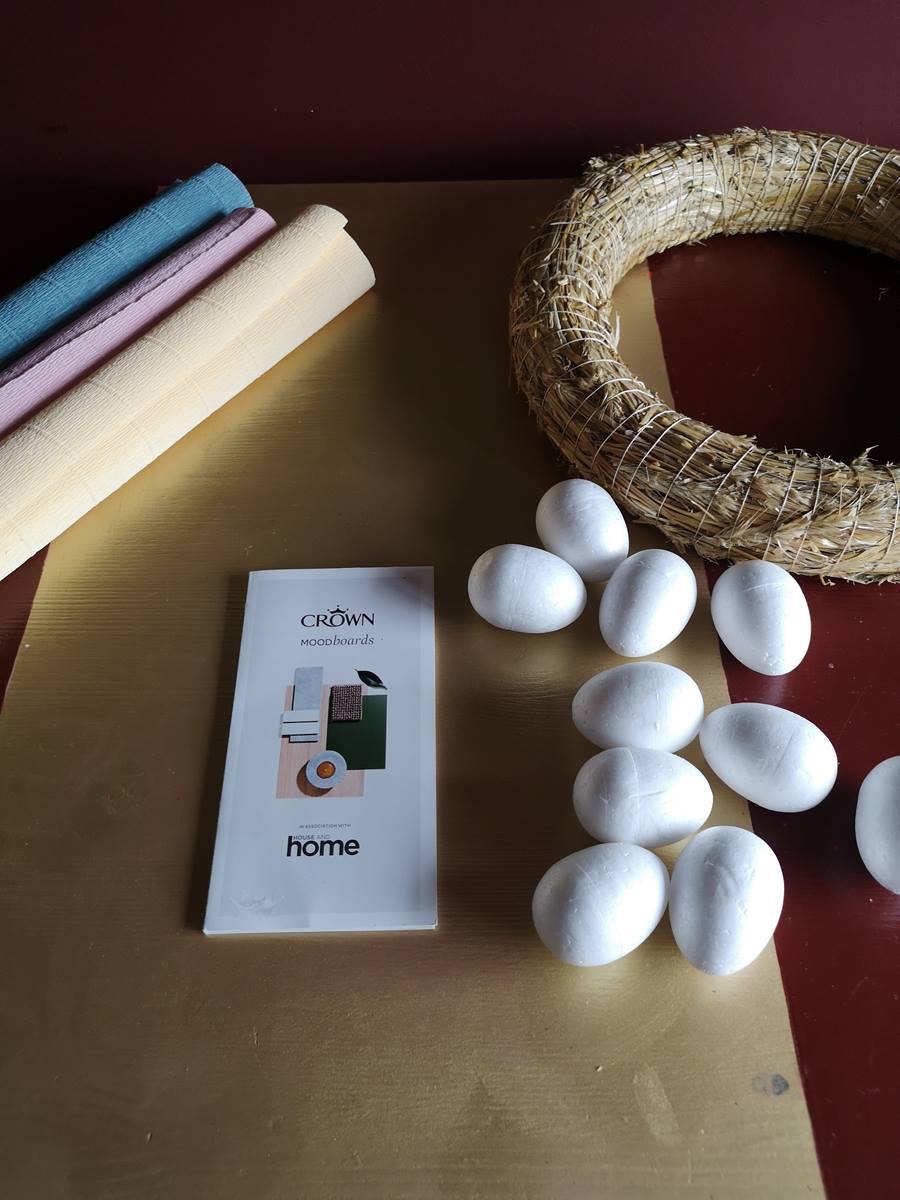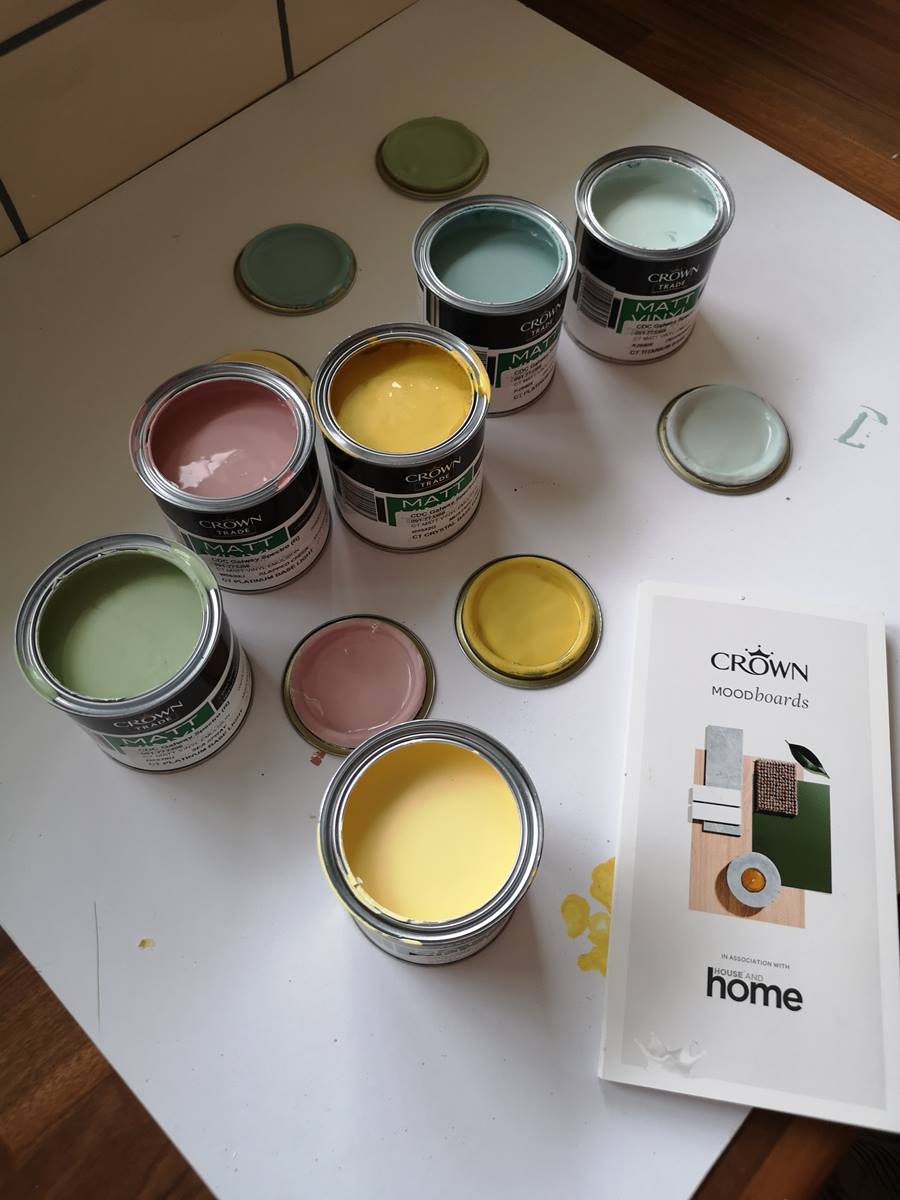 To make this inventive decoration, Bronagh began with the following supplies:
A straw wreath for the base
Polystyrene eggs
Wire
Glue
Crepe Paper in various colours
Paint (Bronagh used tester pots from our MoodBoards collection in the colours: Primrose Yellow, Mustard Jar, Slapped Cheek, Daybreak, Peppermint Twist, Sea Spray).
Paintbrushes
Bronagh followed the steps below to complete the project:
Bronagh first cut the colourful leaves from the crepe paper and attached these to the straw wreath with a strong glue.
Next, Bronagh punctured the eggs with a wire, which was used to attach them to the wreath (and which also helps make it easier to handle the eggs when painting).
Once the eggs dried, Bronagh attached them to the wreath.
Et

voilà

! You have an eggsquisite piece to enjoy in the run up to Easter!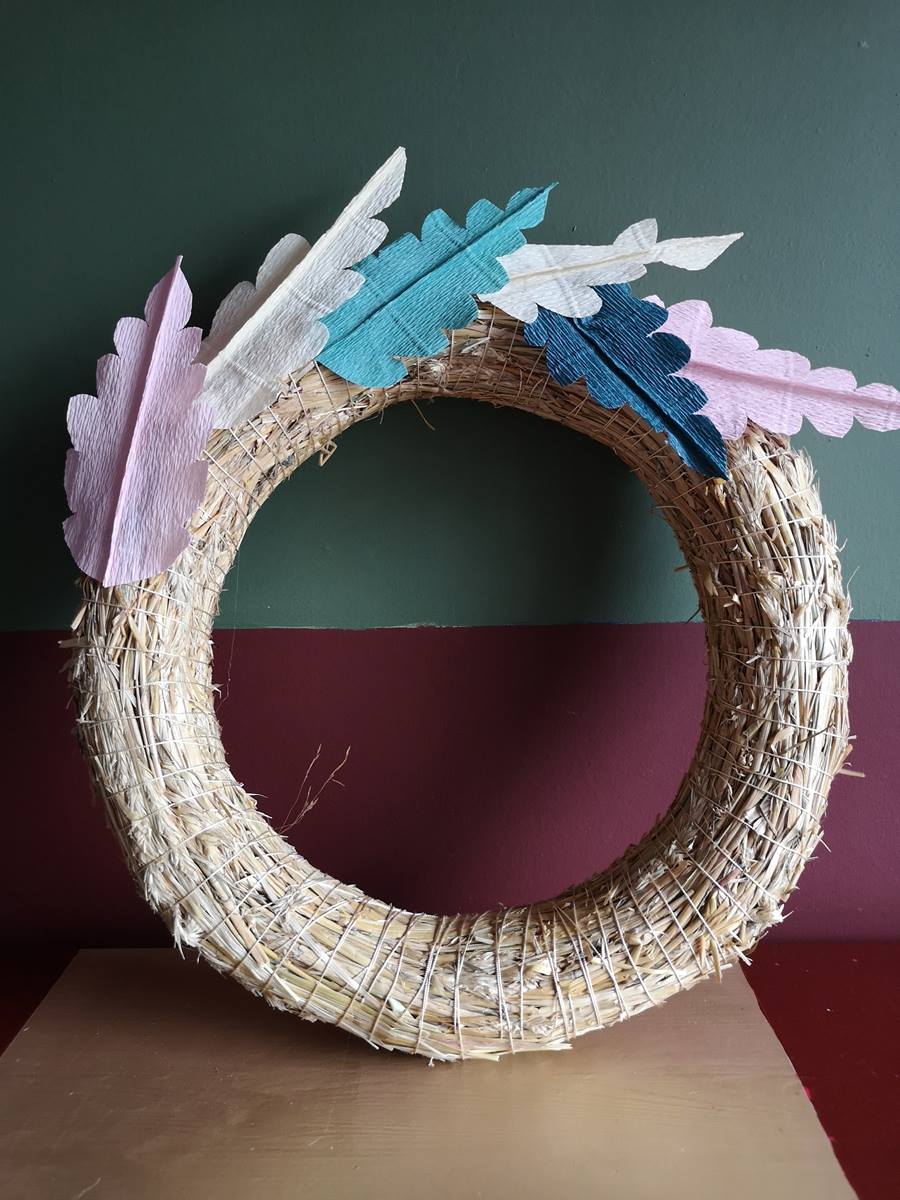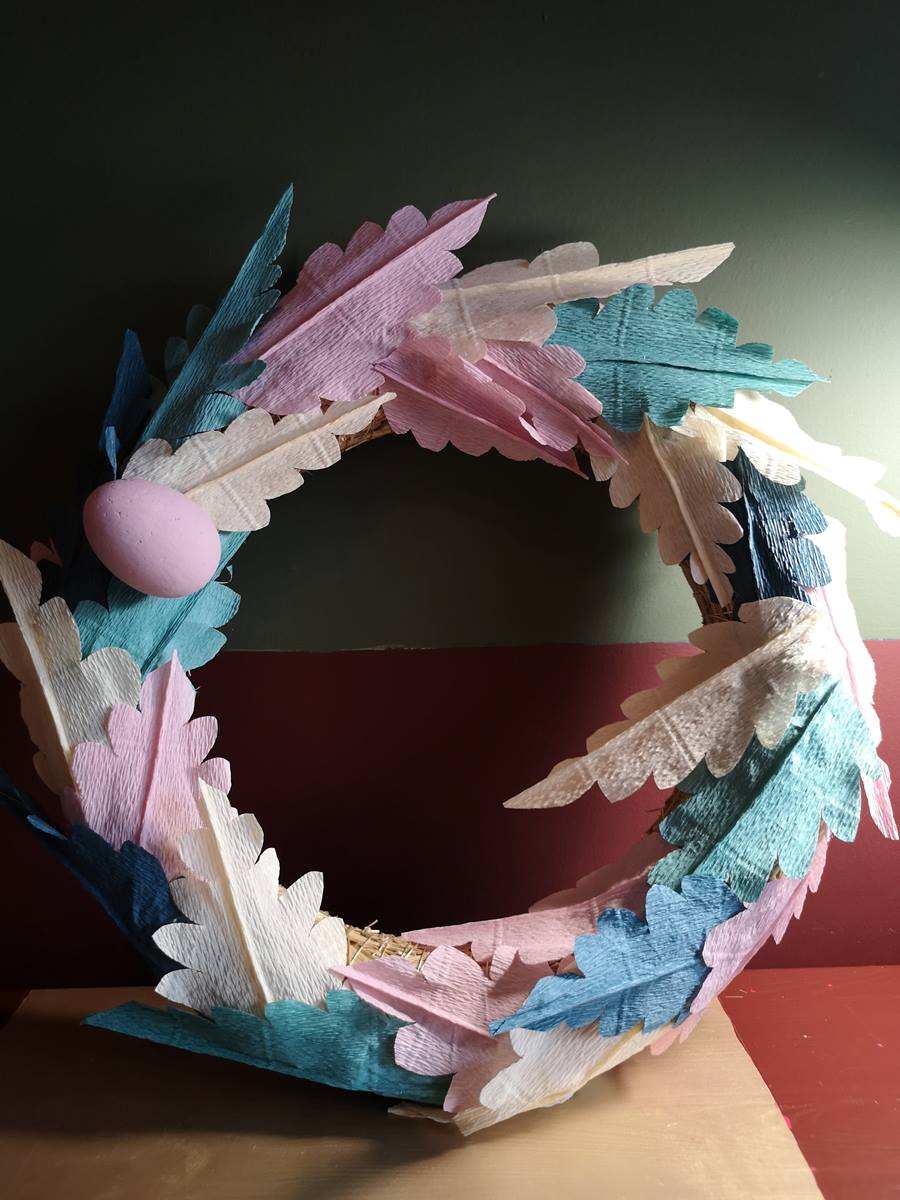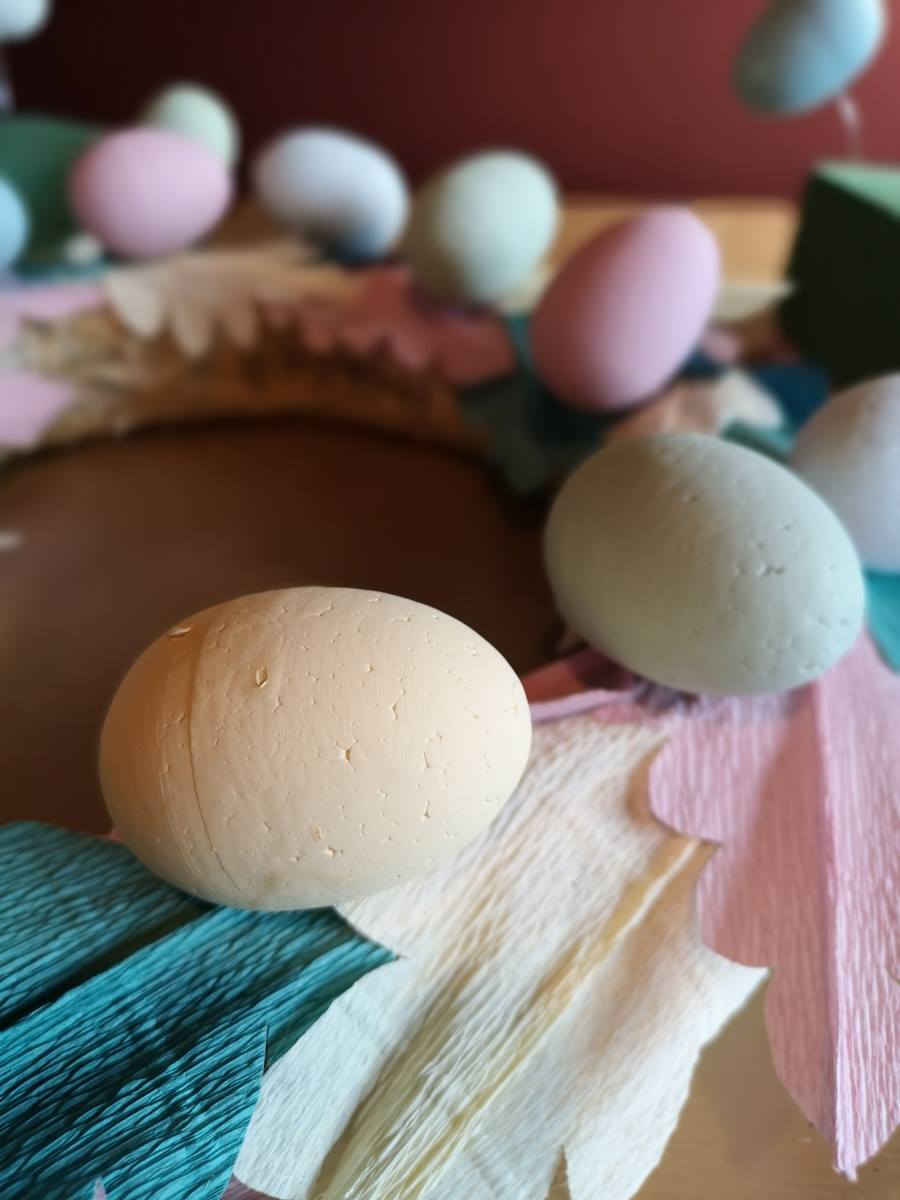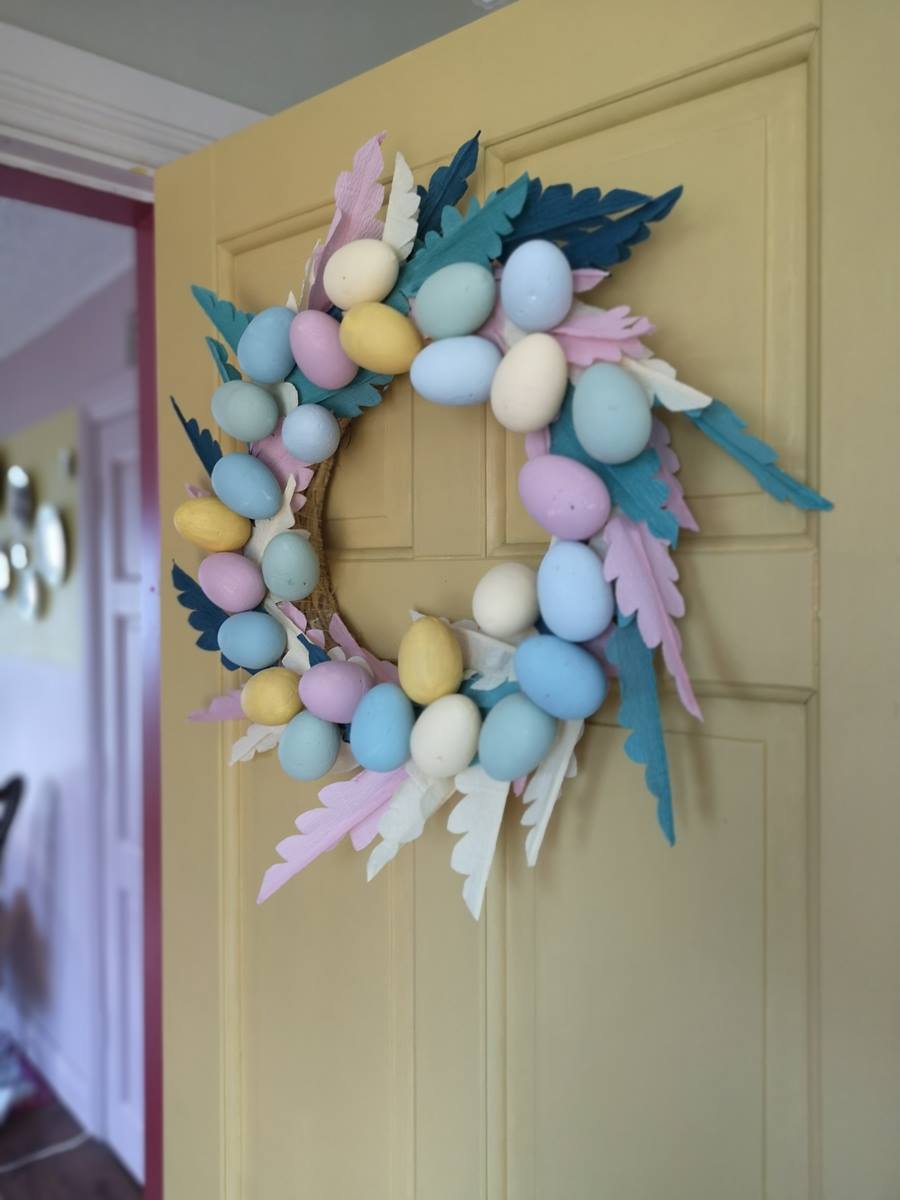 If you're looking for a festive weekend activity that's perfect for this time of year, we've got you covered. Call into your local Crown Paints Stockist for the paint and supplies you'll need to get started, and be sure to visit us on the blog for more seasonal decorating ideas.
Massive thanks to our terrifically talented Style Guide Bronagh for putting together such a gorgeous piece that's certainly gotten us in the Easter spirit! Be sure to follow Bronagh on Instagram here: https://www.instagram.com/foxhollowstyle.