Back to Articles
Get the look: French Riviera
C'est magique!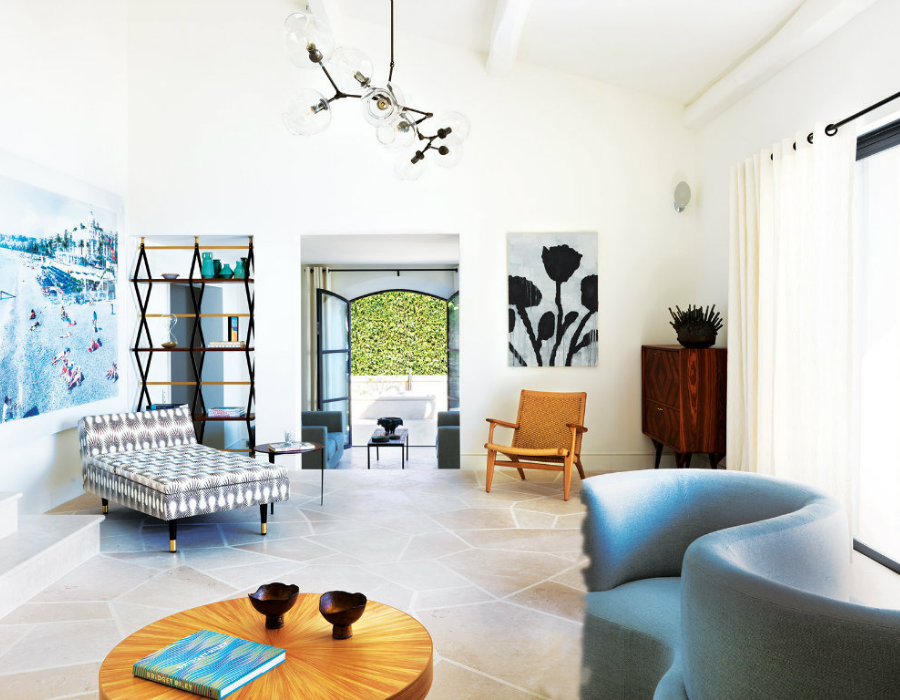 If you're like us, you've spent some time drooling over photos from the South of France, transfixed by scenes of charming coastal villages set against the backdrop of the Mediterranean Sea. This striking region, also known as the Côte d'Azur, includes the popular tourism destinations of Nice, Cannes, St Tropez, Monaco, Grasse, Frejus, Menton, Antibes and Villefranche-sur-Mer. Whether or not you're able to hop on a plane to see this special destination in person, we can all bring some of the style of the French Riviera into our homes. Below, you'll find our tips on how to do so.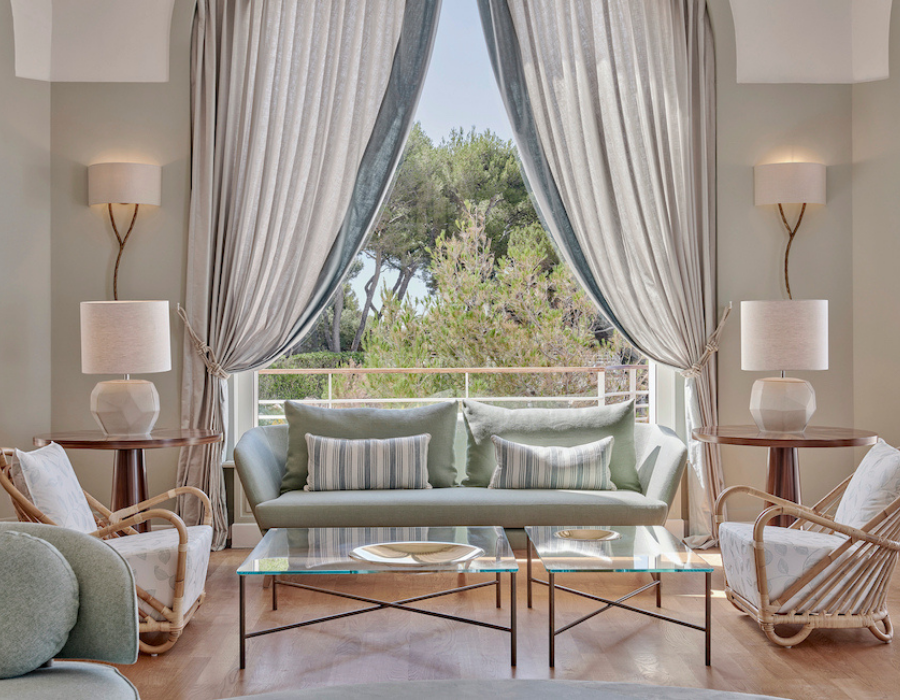 Image via signatureplaces.com
Get rid of clutter: The French Riviera is often defined by its neoclassical style, which has its roots in the 18th century and aims to bring balance and value to rooms with timeless pieces that are thoughtfully and modestly curated but that add a dose of lasting luxury to a space. With neoclassical design, "walls are often bare apart from the paneling with floral or step detailing. Up high, cornice molding can also add the finishing touch to the room's structure. When decorating your interior, add pattern as an accent feature. Pillows or rugs, for instance, are excellent vessels for neoclassical décor motifs, like a meander or paired floral pattern." 
Stay clear of clutter and instead look for pieces that enhance the space but are also worth appreciating in themselves. Don't be afraid of bare spaces, because this will help create a gorgeous juxtaposition and highlight your most striking pieces.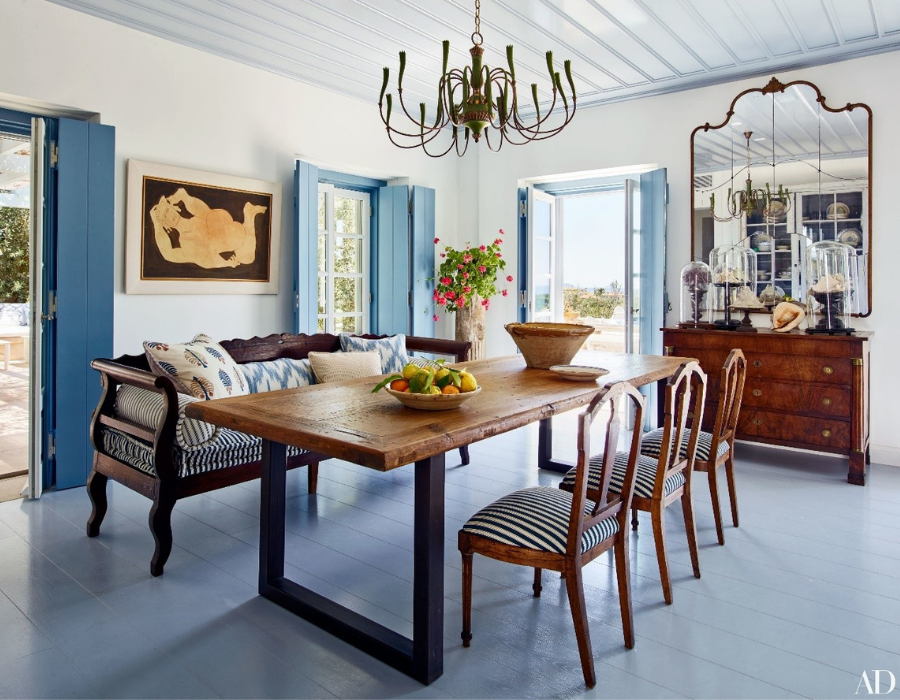 Image via Architectural Digest
Incorporate antiques into your home: Following on from the above, when we think timeless design, we often think of pieces that have been around for a long time and still maintain their worth today. Easily add an antique feel to the room with accessories such as antique mirrors, dining chairs, vases, side tables, frames, sculptures, and artwork.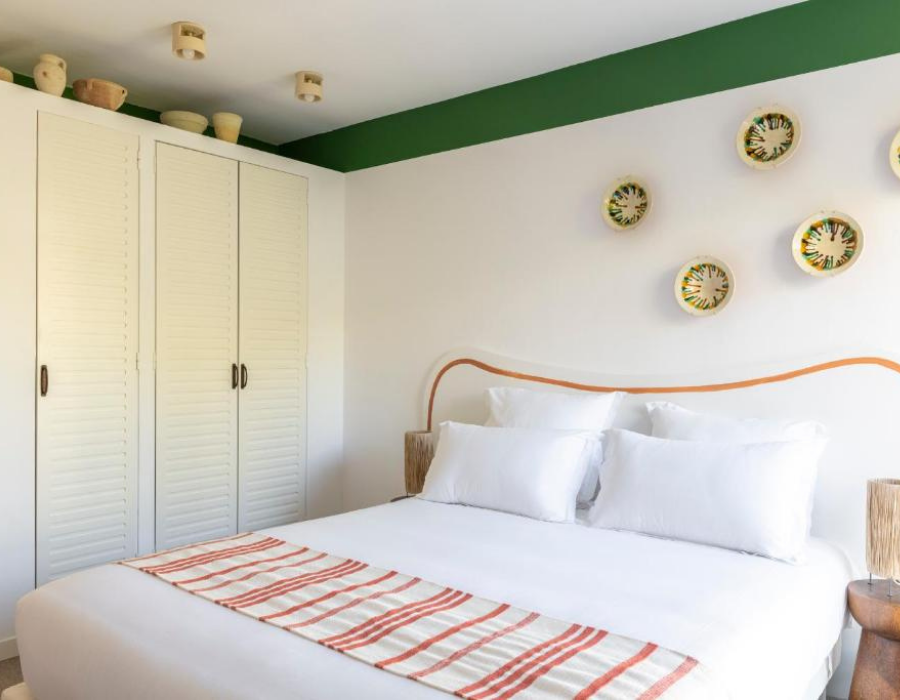 Image: Hotel Le Sud
Opt for a bright white: The Côte d'Azur is known for its bright whites, and the sunlight that seems to always be shining on its buildings and through its windows only emphasizes this crisp look. "The Riviera is synonymous with crisp, bright white — it's a must. With its Mediterranean influences, the Riviera vibe channels images of Greek statues and whitewashed walls." In addition to white walls, we love the look of fresh white linen and textiles.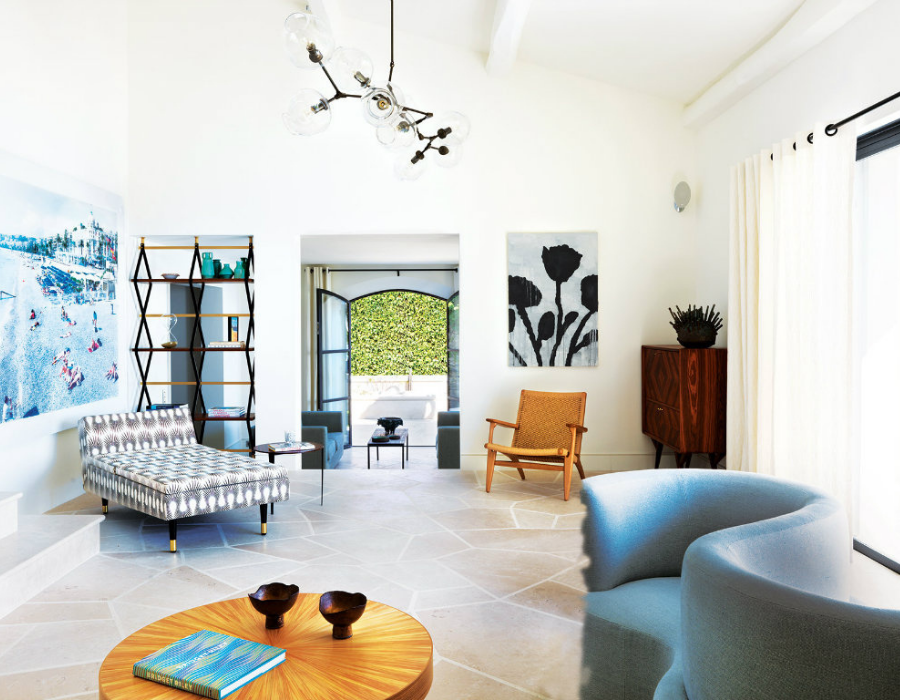 Image via bocadolobo.com
Add colour with shades of blue and terracotta: With deep blue waters running alongside its villages and tiled terracotta rooftops so characteristic of the region, the French Riviera colour palette embraces its natural heritage. Add dashes of colour into your white rooms with shades of blue and warm earthy neutrals like terracotta and tan. For the perfect soft and serene blue, our aptly named 'On a Beach' from our MoodBoards collection is gorgeous, and for those terracotta tones, we love 'Carmolito', 'Five Spice', and 'Builder's Brew.'
Image via etsy.com
Hang a Picasso, Matisse or Chagall print: Arguably three of the most famous artists the world has ever known drew much of their inspiration from the South of France. Pablo Picasso had a house in Mougins, just 15 minutes outside of Cannes, and also resided in Villa La Californie in Cannes from 1955-1961. Henri Matisse spent many of his later years in Nice, becoming captivated by the city and its scenery, which inspired many of his works. Similarly, Marc Chagall lived in the village of Saint-Paul de Vence for nearly 20 years, captivated by its beauty, and is buried there.  There are museums in the region dedicated to Picasso, Matisse and Chagall. While an original artwork from these painters will set you back millions, you can still bring their colourful styles into your home with reproductions. These are easily found on Etsy and elsewhere! 
Who's ready to Escape to the south of France? Bring the majesty of the Mediterranean into your home with the above tips. Be sure to visit our blog for more inspiration!