Back to Articles
Create with Crown
Méabh Cooney's Magical Bedroom Update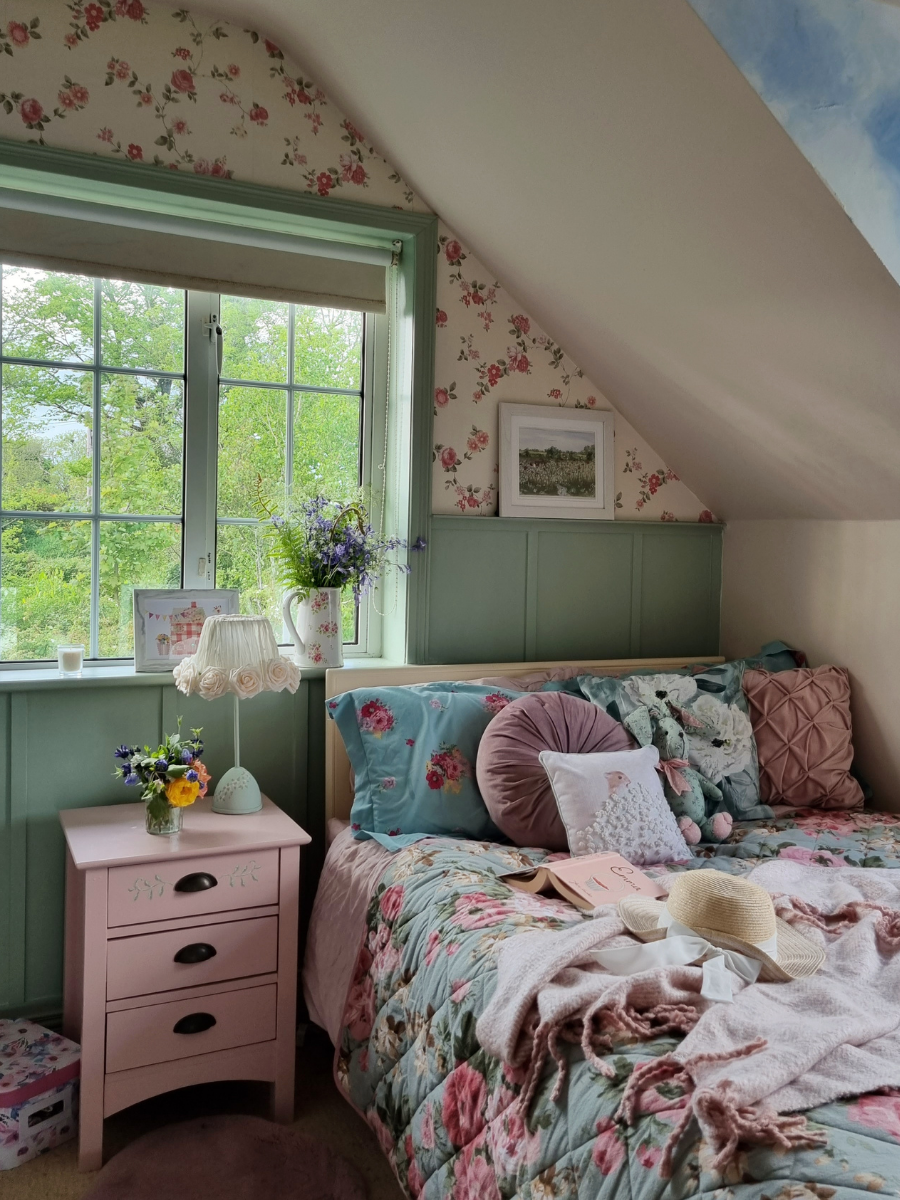 We're constantly inspired by our talented customers and the projects they complete with our paints. Recently, we were blown away by a stunning bedroom makeover by Méabh Cooney of the Instagram account @cooneynest. Méabh transformed the look of her daughter's bedroom with some perfectly placed paneling and some stunning wallpaper. This was Méabh's first experience with solo paneling, and—as you can see—it was a resounding success! Méabh added dimension to this sweet space by using Crown Paints 'Mellow Sage' as her finish for the panelling and the lower wall, and then added a complementary (and absolutely adorable) floral wallpaper above the panelling. This new look, along with the rest of Méabh's thoughtfully placed design elements, resulted in one of the most charming bedroom spaces we've had the pleasure of feasting our eyes upon.

Méabh was kind enough to answer some of our questions about this project. Read on to hear what she had to say!

How would you describe your design style?
I think it's a mix of vintage, country cottage and whimsy. I mostly use florals and a soft colour palette in my decor projects.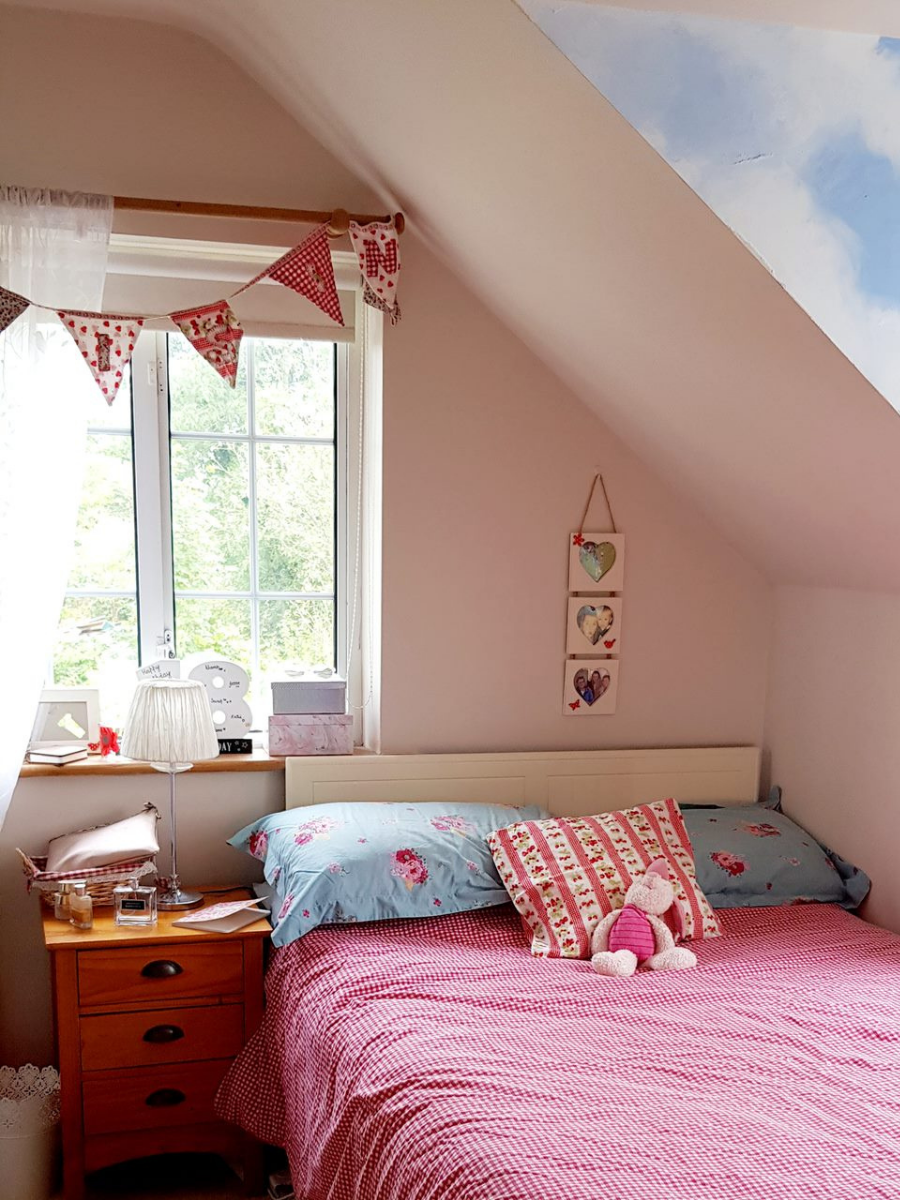 Before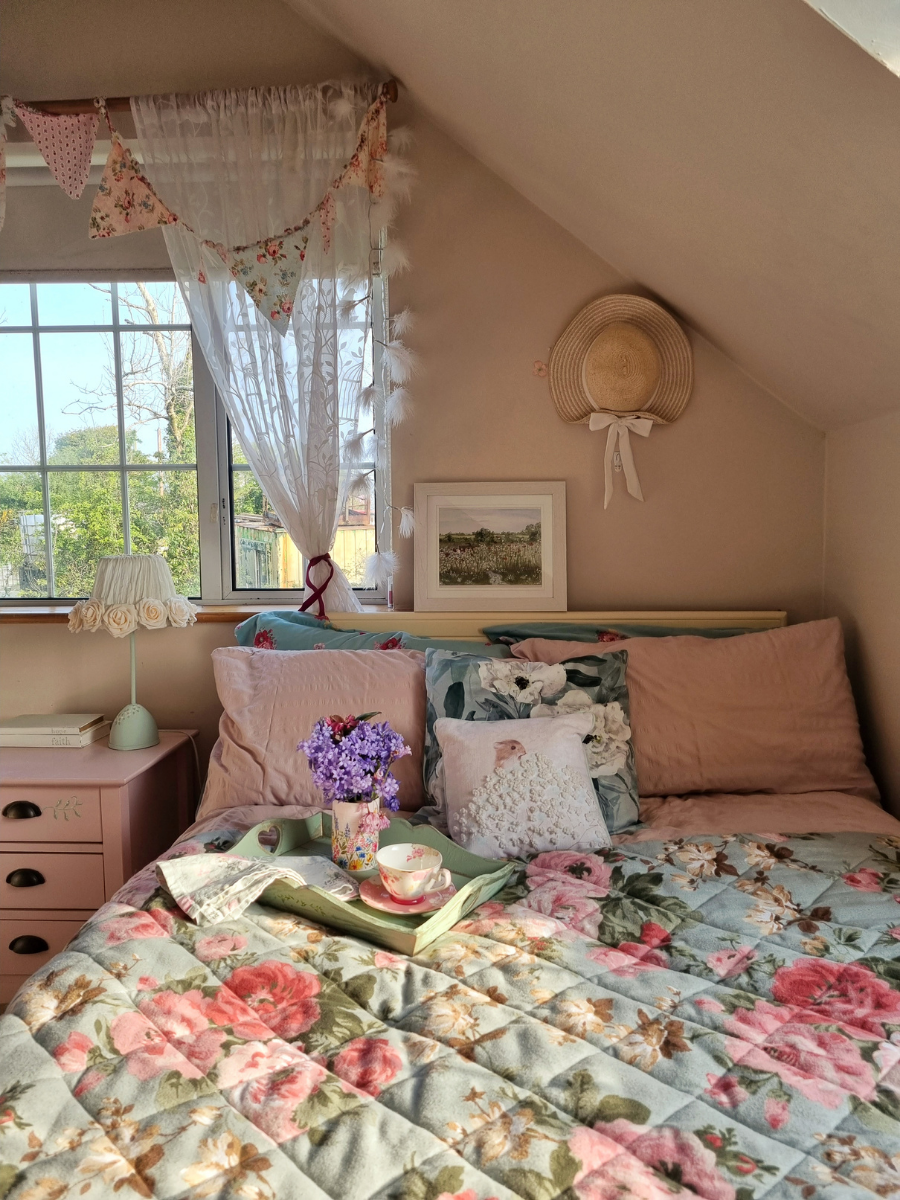 Before
What Crown colour did you use and where/on which areas of your room?
I used 'Mellow Sage' on the lower part of the wall, including the timber panelling (having primed and caulked it).  'Mellow Sage' was also used on the architrave framing the window and in the window recess. The lighter wall was already 'Soft Linen' also by Crown Paints.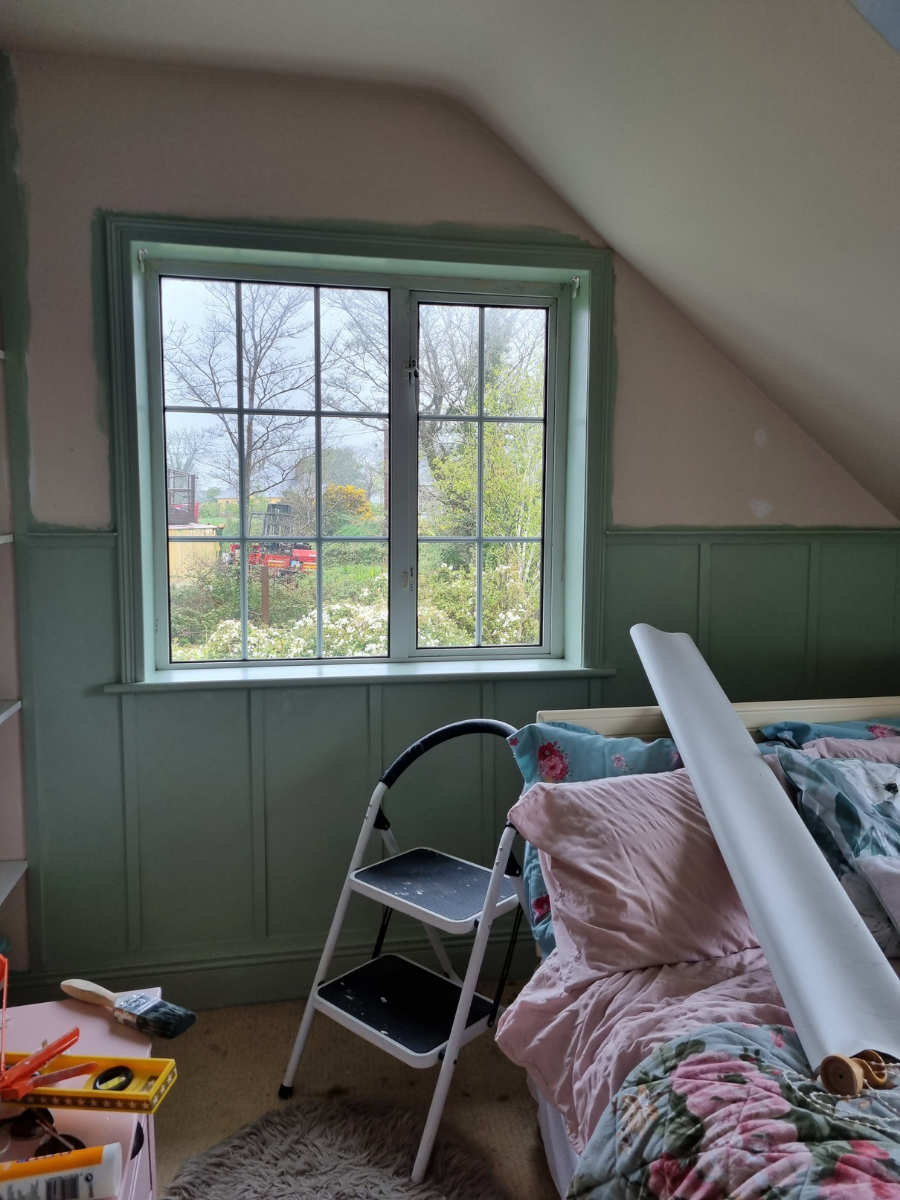 During
What formula(s) did you use?
I used a Mid Sheen.
What inspired you to choose the colour you did?
I have used a lot of Mellow Sage in our home- in the living room and dining room for example- and it is my 'go-to' colour! I use a lot of green in our home as I feel it brings the outside in. I love this shade of green in particular as I find it really cosy and I think it works well in the home throughout the seasons and the changing light.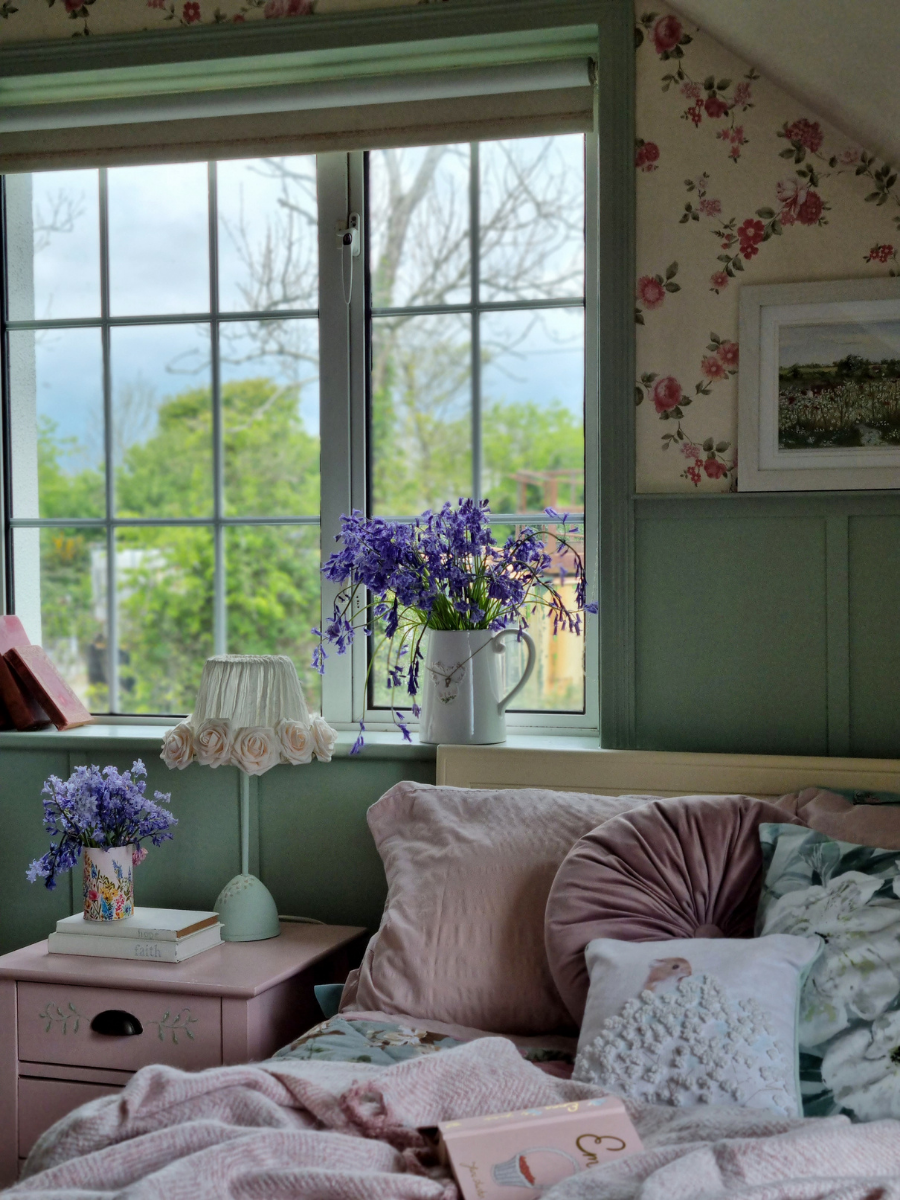 After
How did you find the paint to work with?
I always find Crown Paints easy to work with- the colours are true and the coverage and finish is always up to the mark. It's part of the reason why I keep returning to this colour!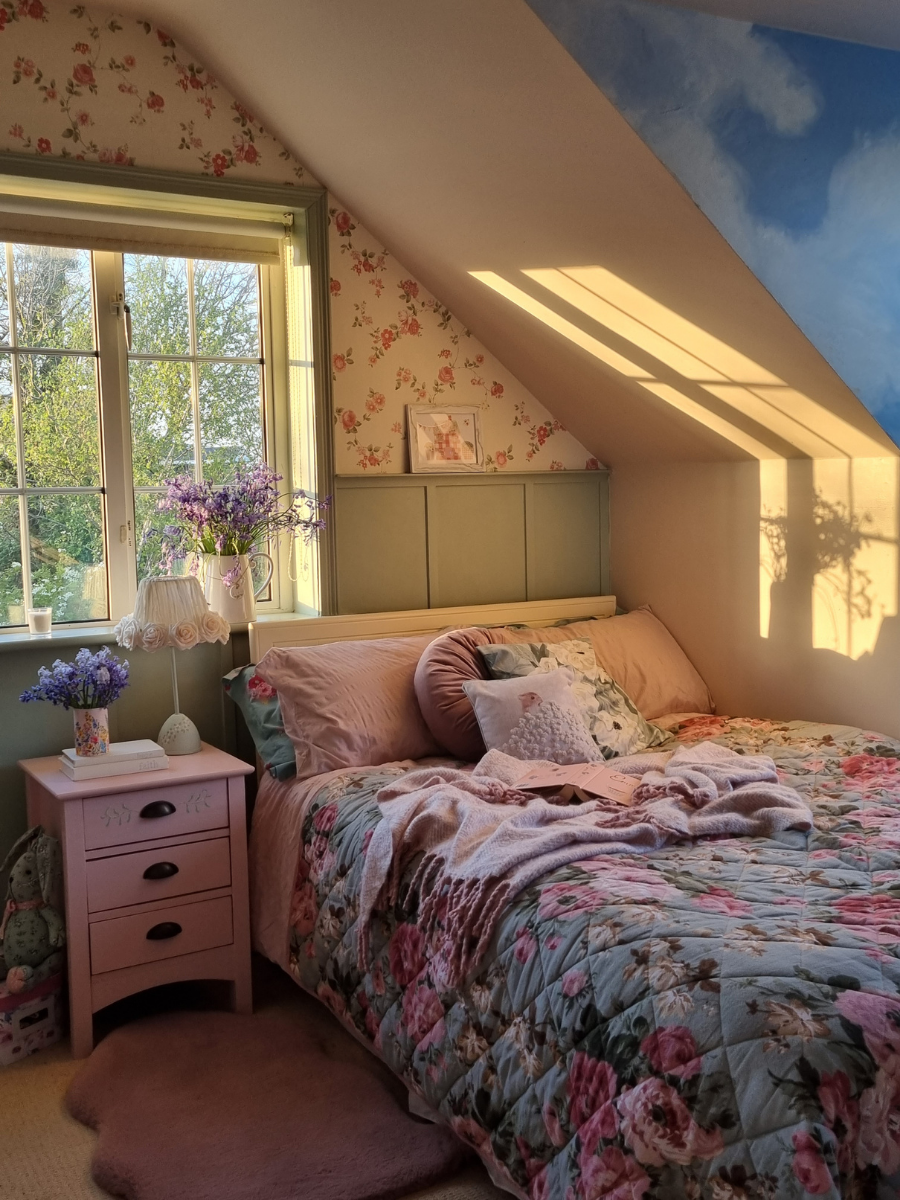 After
How do you like your new space?
It has made such a difference to the room- even the sunlight seems to play differently on the walls now. I'm really thrilled with the effect achieved – it has added real character to the space.
Any other thoughts/details you'd like to share about your project?
I think creating a feature wall in this way adds so much individuality to a room and is also easily done from a  project time frame perspective and regardless of  'DIY ability'.  A coat of paint makes a statement, is inexpensive, doesn't require outside skills and -most importantly -can be easily changed again!
Many thanks to Méabh for sharing her experience and insight with us! If you haven't already, we highly recommend you give Méabh a follow on Instagram for more delicious design content!!