Back to Articles
Setting your summer table
Dine in style, all season long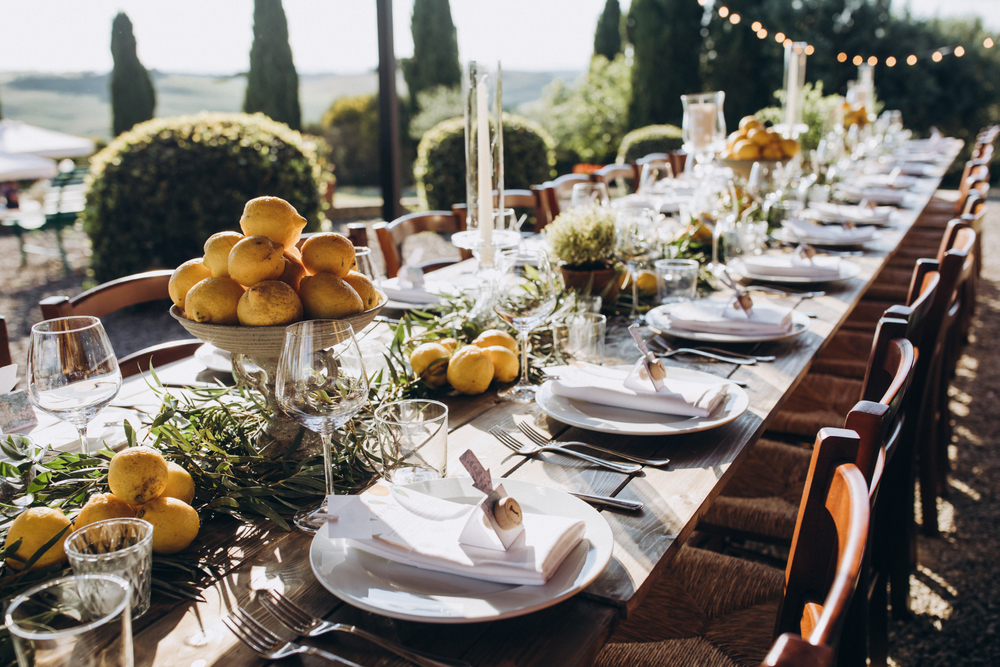 You may be hosting some gorgeous gatherings with friends and family throughout the summer season. These special events often centre around a nice meal, which means you'll want to ensure your table game is on point. Read on to find out our top tips for setting your outdoor or indoor summer table in style!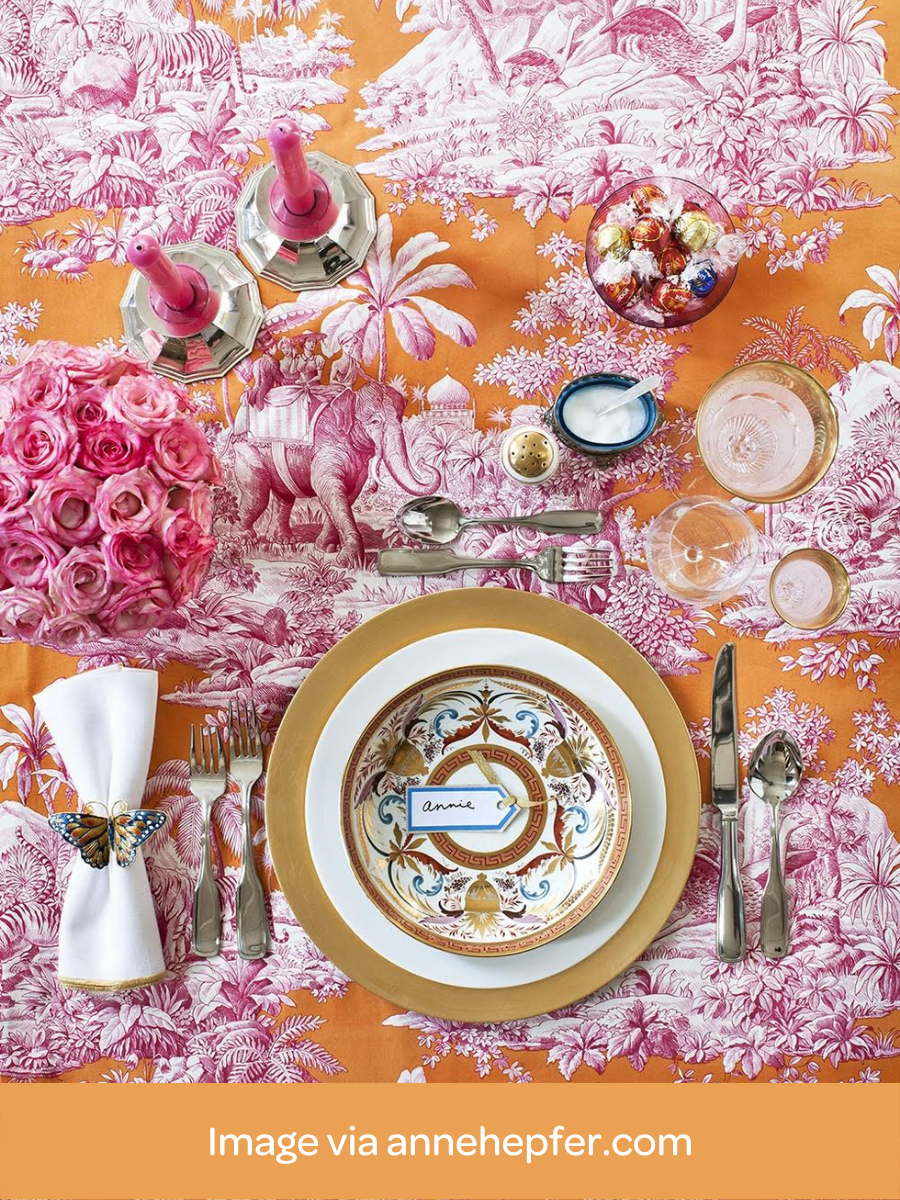 Incorporate bright colours: Summer is the perfect time to embrace bright colours, and using bold shades will add vibrancy to your table. Inject your table with energy by opting for linens and centerpieces in shades of yellow, pink, orange, blue, and green.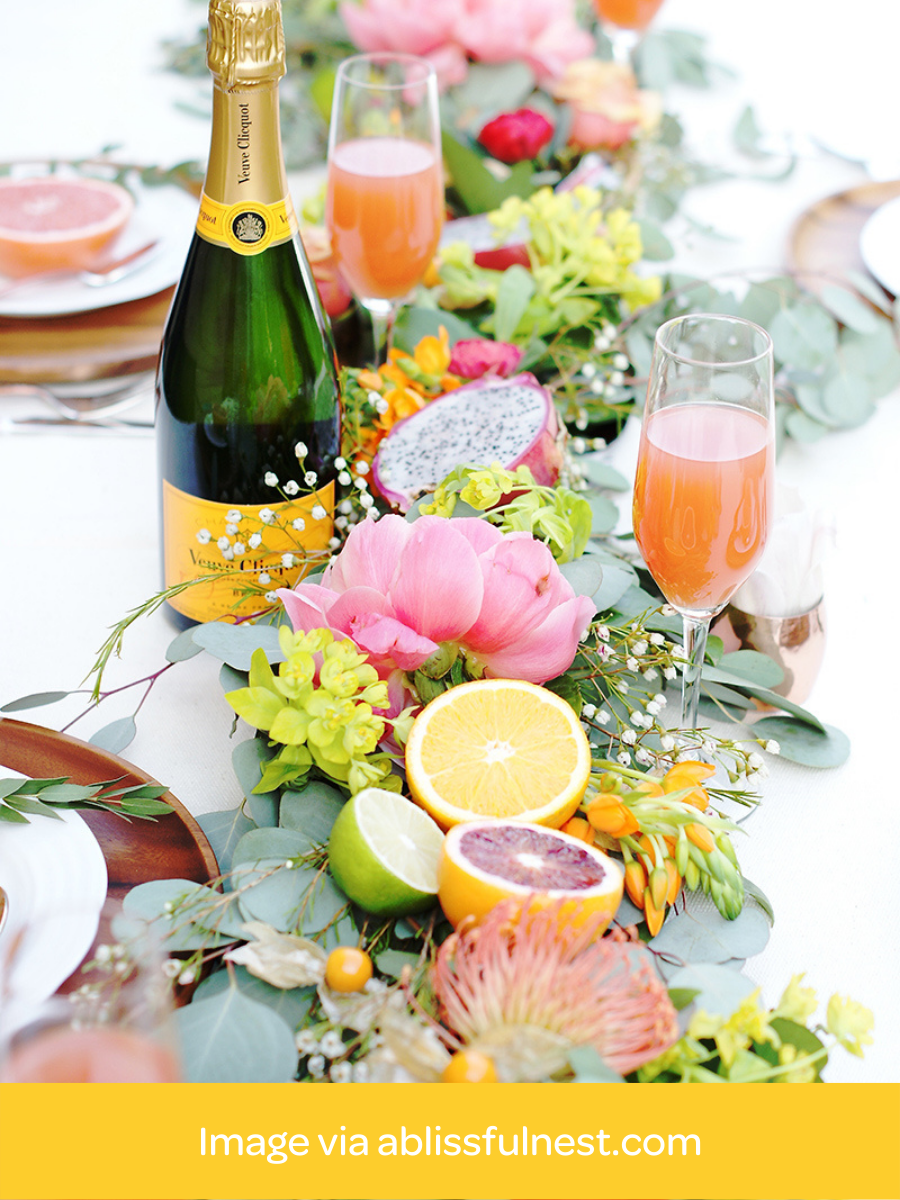 Get inspired by stunning citrus: Summer brings to mind ripe, juicy citrus fruits like limes, lemons and grapefruits. These can easily be incorporated into centrepieces for a fresh addition to your dining table. We love this citrus garland with eucalyptus and florals, that looks good enough to eat and is wonderful for the summertime.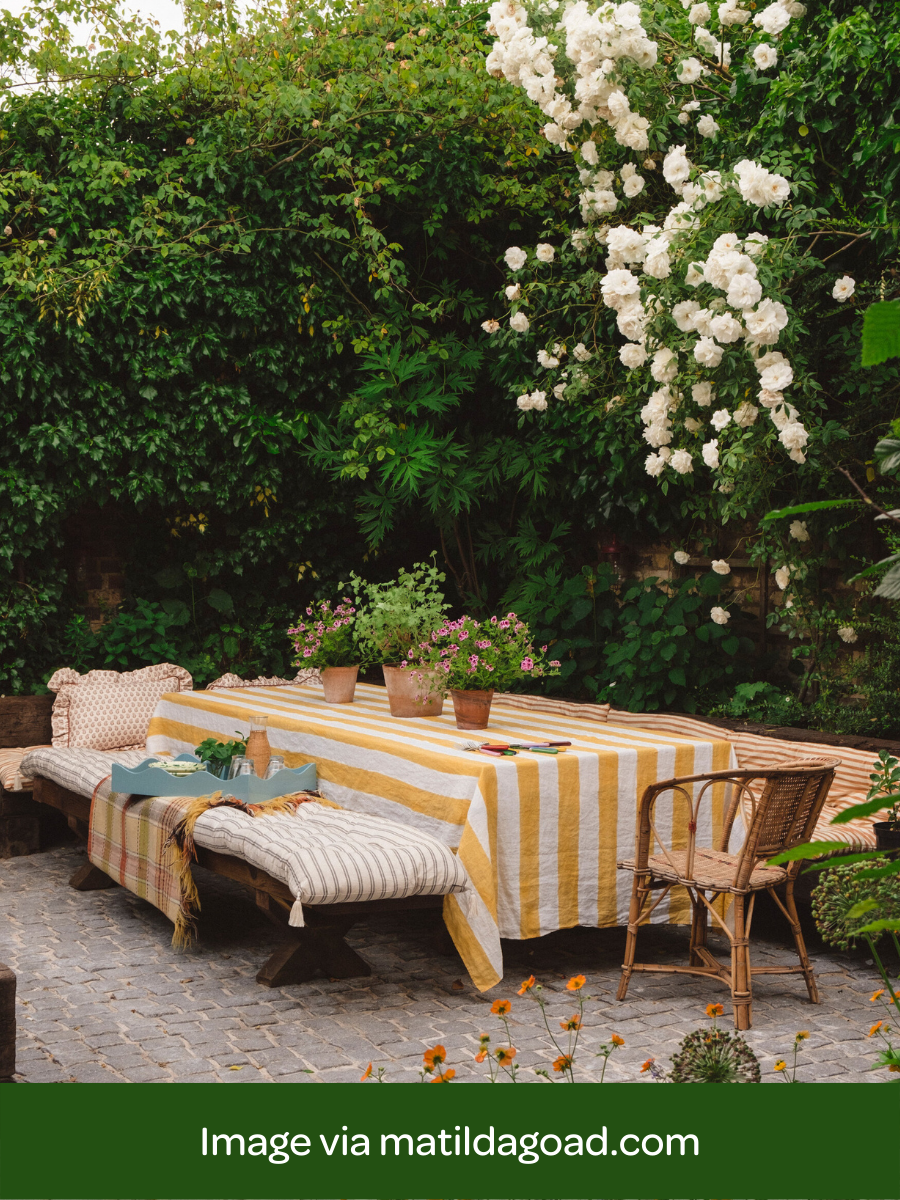 Opt for Nautical stripes: Whether or not you're enjoying a seaside escape, you can bring a nautical ocean feel to your dining experience with stripes. We love this classic pattern for tablecloths and linens for whenever you want to give your table a coastal feel.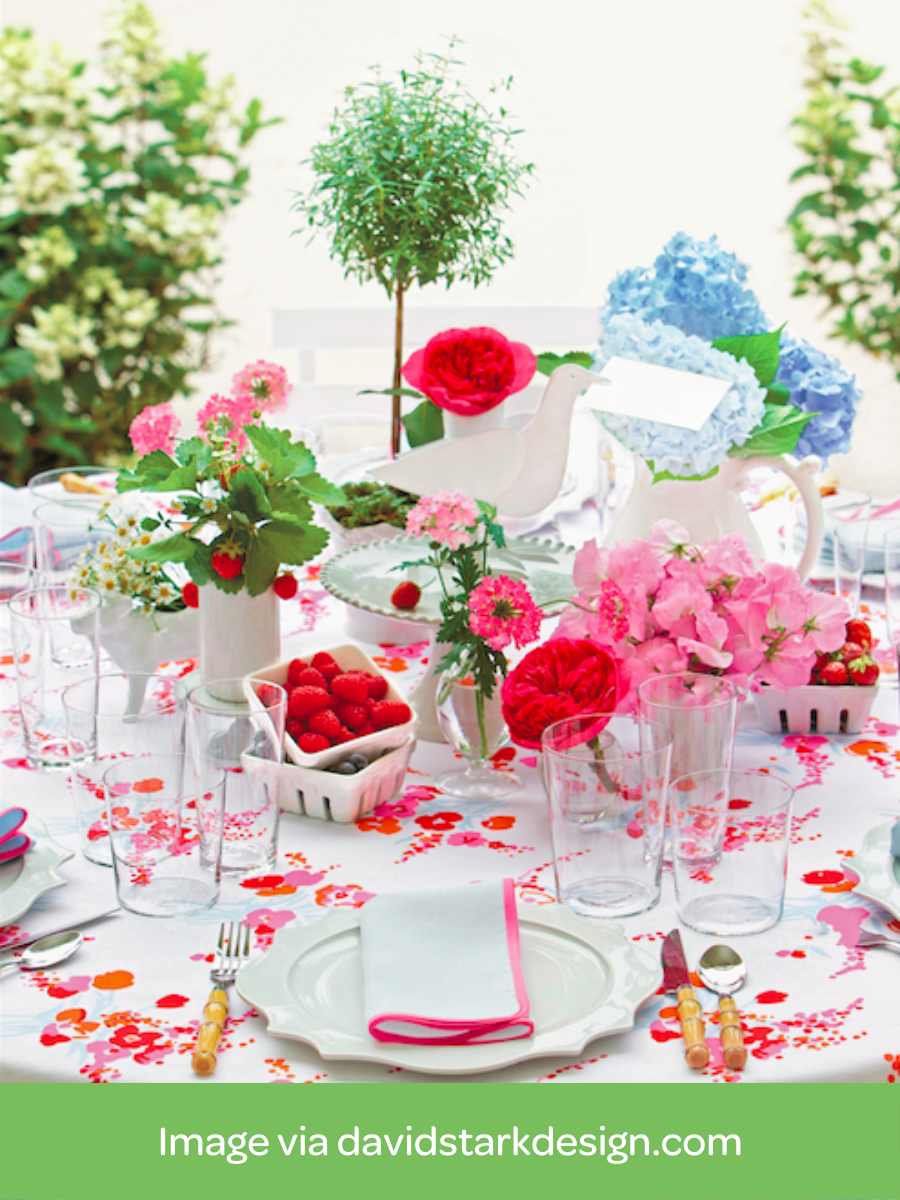 Add pretty floral touches: From your centrepieces to your textiles, florals can certainly have a starring role in your summer dining experience. Keep things simple and classic with a beautiful bouquet of seasonal blooms and/or work your favourite floral patterns into your linens.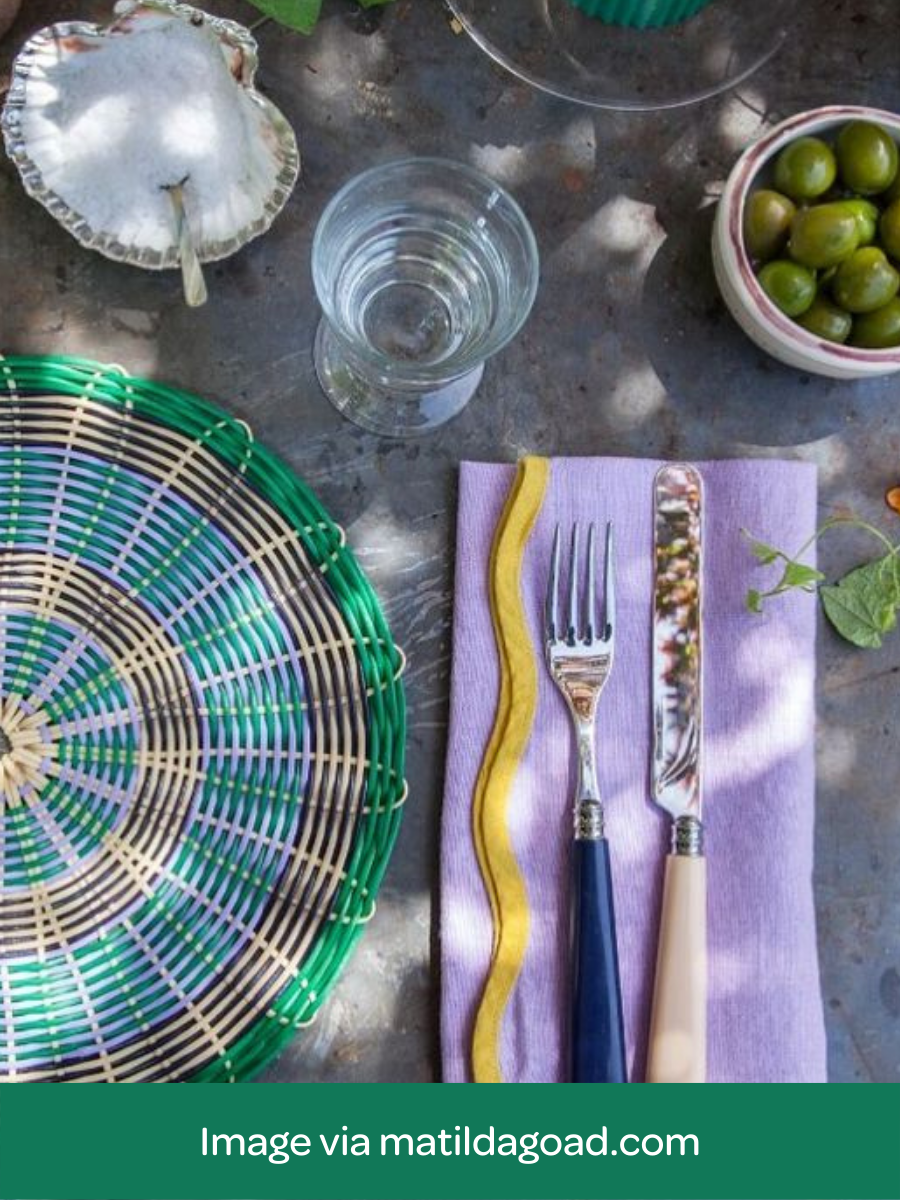 Experiment with your cutlery: Cutlery isn't one size fits all, and today there are more options than ever! Cutlery with coloured handles works great for adding pops of brightness and playfulness to your table, and gold cutlery looks especially chic if you're searching for a more sophisticated dining experience.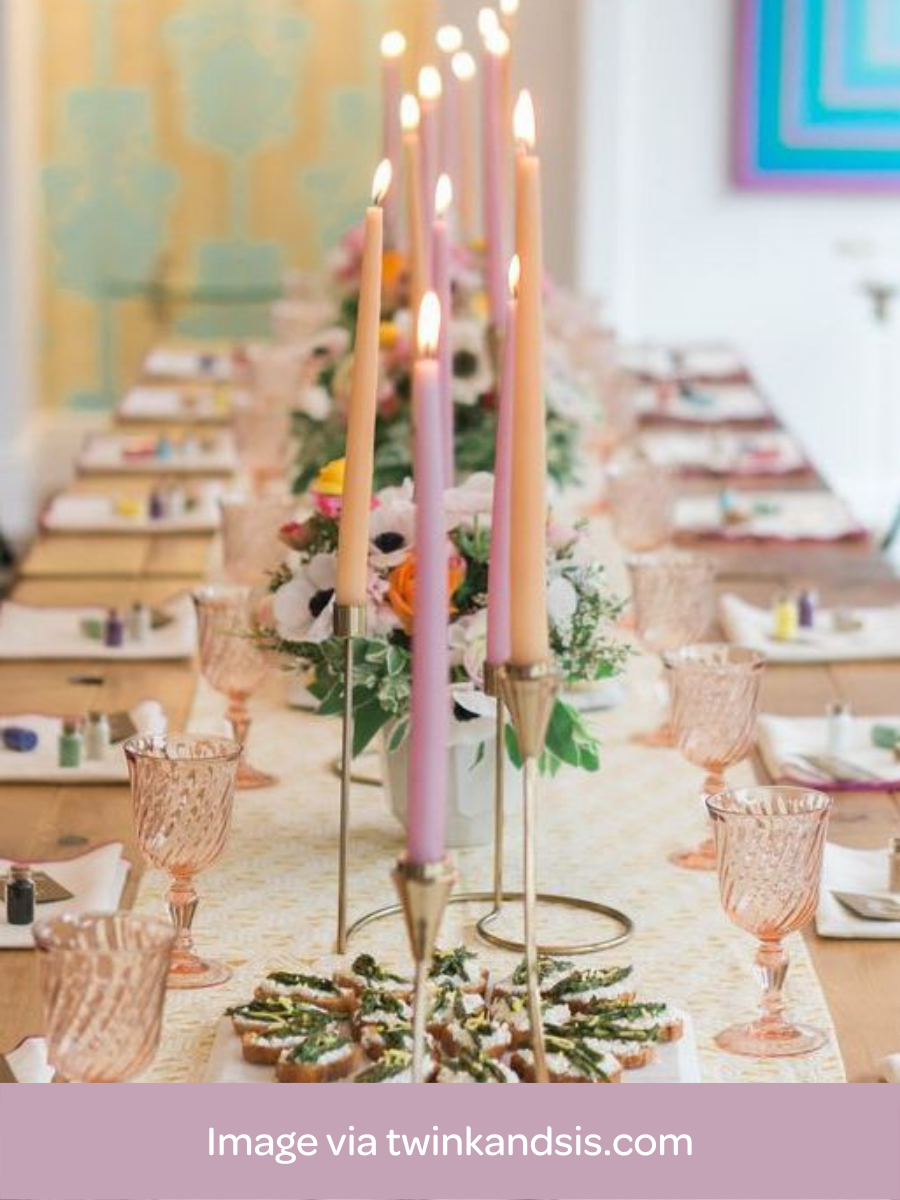 Choose candlelight: Nothing sets the scene quicker than soft warm candlelight. Candles will add a lovely ambiance to your meal, and will give a gorgeous glow to the table and surrounds. There are so many candles to choose from- in different shapes, sizes and colours- so the possibilities are endless!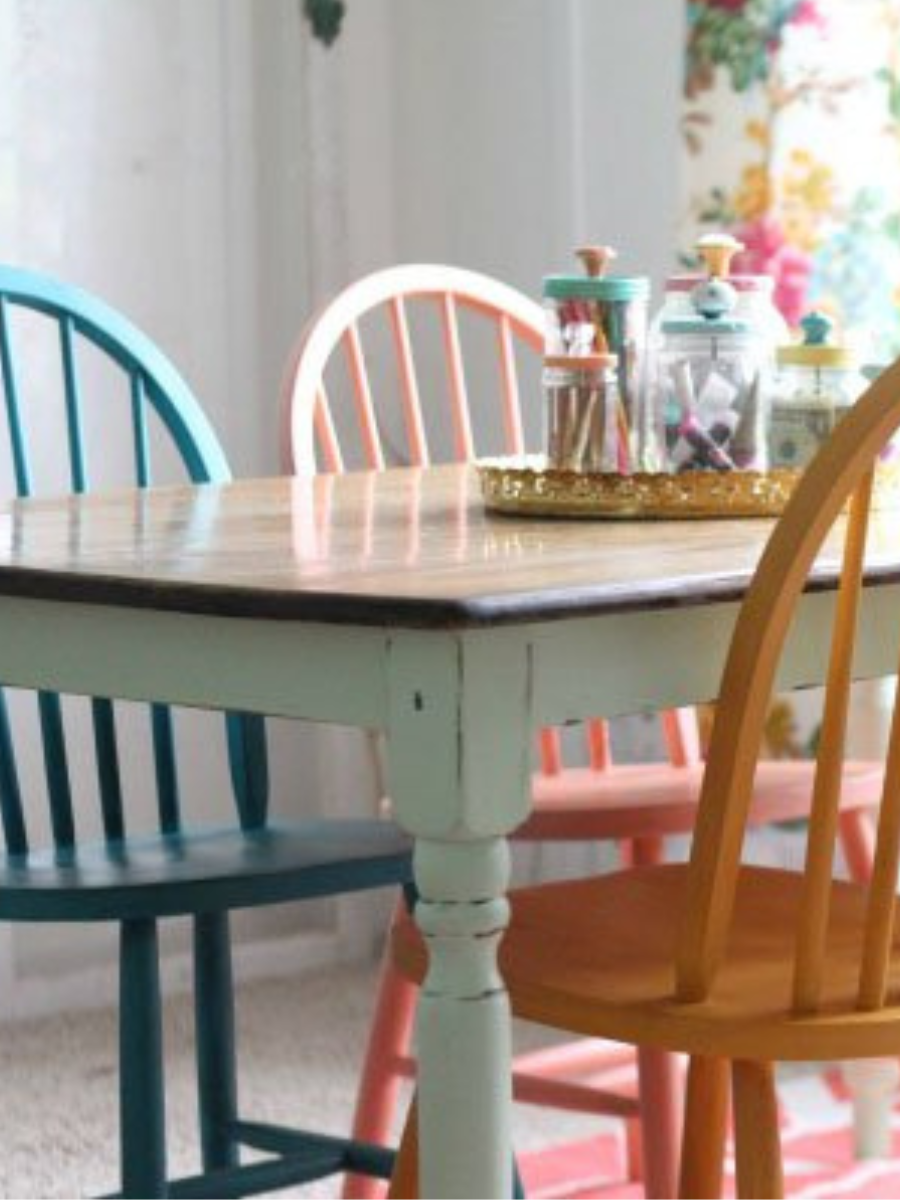 Paint your dining chairs: If you're bored with your dining chairs and are looking for a fast and relatively simple change, why not give your dining chairs a new lease on life? You can paint them all the same colour- perhaps a classic black, brown, or white, or a colour that goes well with the rest of your room. Or, why not paint them different colours for a fun and funky look? Our wood and metal paints work great for this and will also help protect your chairs for years to come.
Who's ready to dine in style? The above tips will help create a gorgeous dining experience for you, your friends, and family during the summer months and beyond!