Back to Articles
How to create a stylish and serene bedroom sanctuary
Relaxation mode: Activated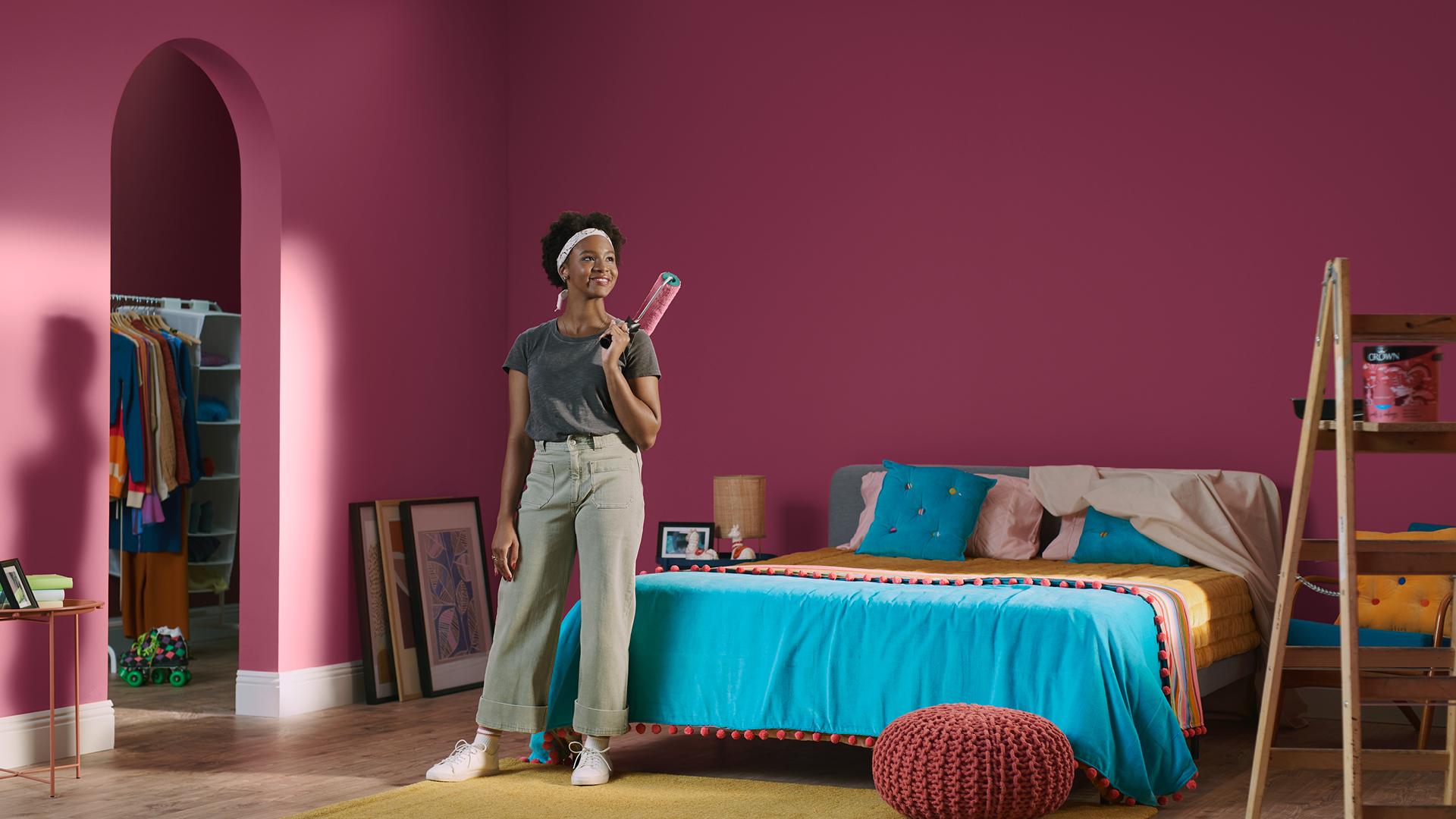 Your bedroom should be an oasis—a place to retreat to after long days, or whenever you're in the mood for some rest and relaxation. This special room should reflect the things and styles you love while enveloping you in tranquil, positive energy— a space you'll love seeing the last thing every night and the first thing each morning.

Luckily, there are some things you can do to create your ideal bedroom. Read on to find out our top tips.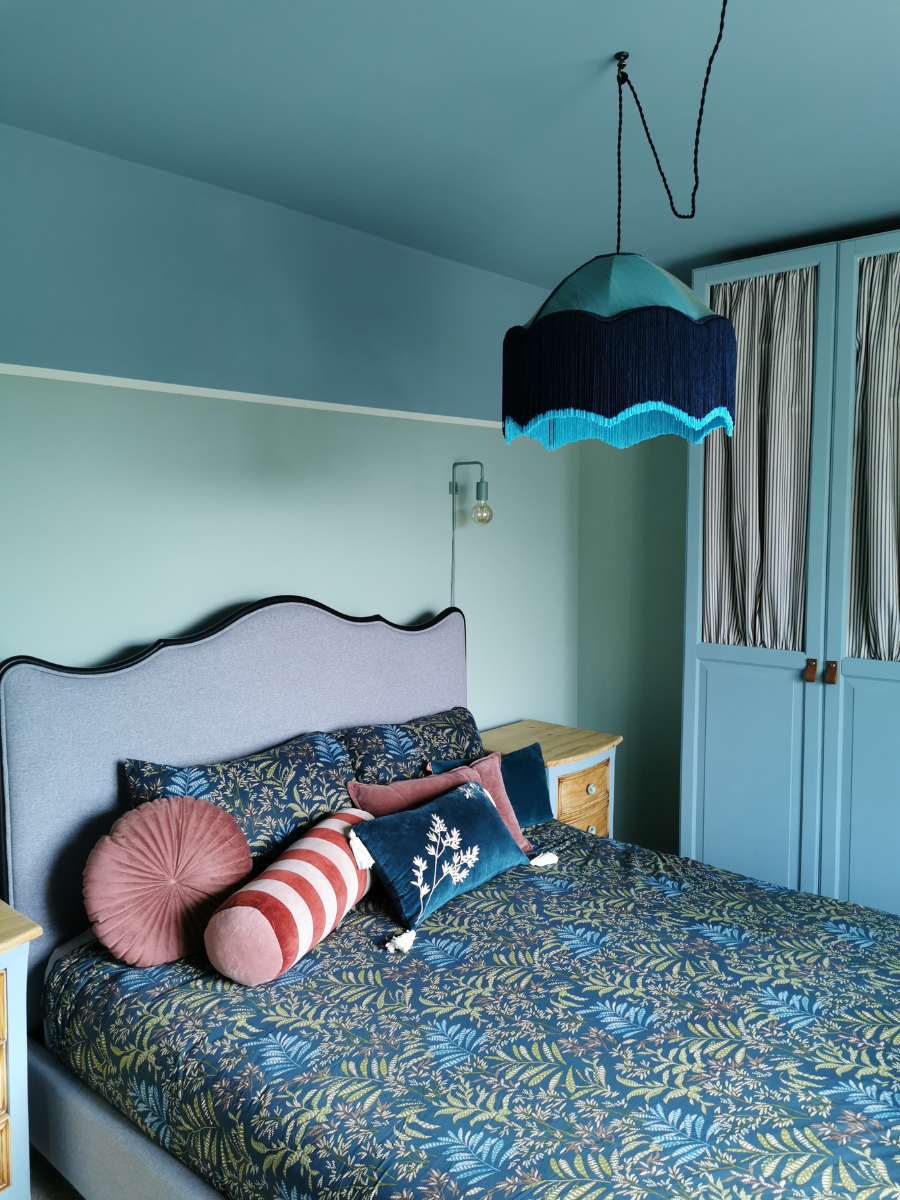 Choose calming colours: While there are some areas of the house where you might want to embrace energetic shades, the bedroom is a space where tranquil tones work particularly wonderfully. We especially love blues and greens in the bedroom. According to colour psychology, "Blue calls to mind feelings of calmness or serenity. It is often described as peaceful, tranquil, secure, and orderly." When it comes to green, the colour has, "strong associations with nature and brings to mind lush grass, trees, and forests. Green is often described as refreshing and tranquil."
Our Style Guide Bronagh of Fox Hollow Style recently gave her bedroom a major makeover using blues and greens from our new CRAFTED™ range. These colours were the perfect choice for creating a soothing space to inspire rest and relaxation. More on this stunning room below.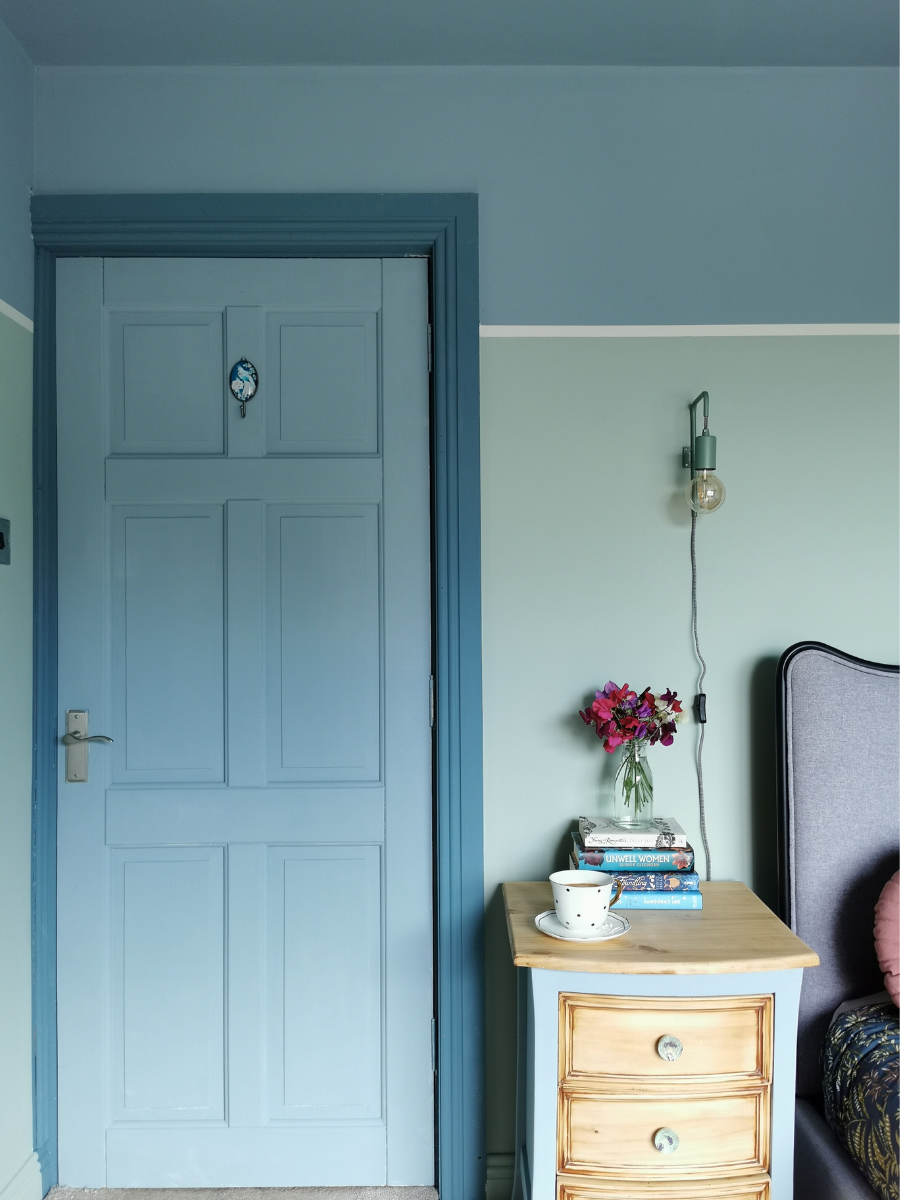 Mix different shades for added interest: Again, we turn to Bronagh's recent bedroom makeover and her expert incorporation of various shades to create a luxuriously layered look. Bronagh chose a beautiful pale blue called Curiosity™ for a soft and stylish update to the upper walls, ceiling, bedside lockers and wardrobe. Bronagh opted for a mellow green with our shade Sow Good™ for lower walls and for her tallboy. The doorframe was painted with Button Box™, a striking teal, and her mirror was painted in Quiet Space™, a whisper pink. These complementary shades look great solo, but when used together, they create dimension and really delight the eye.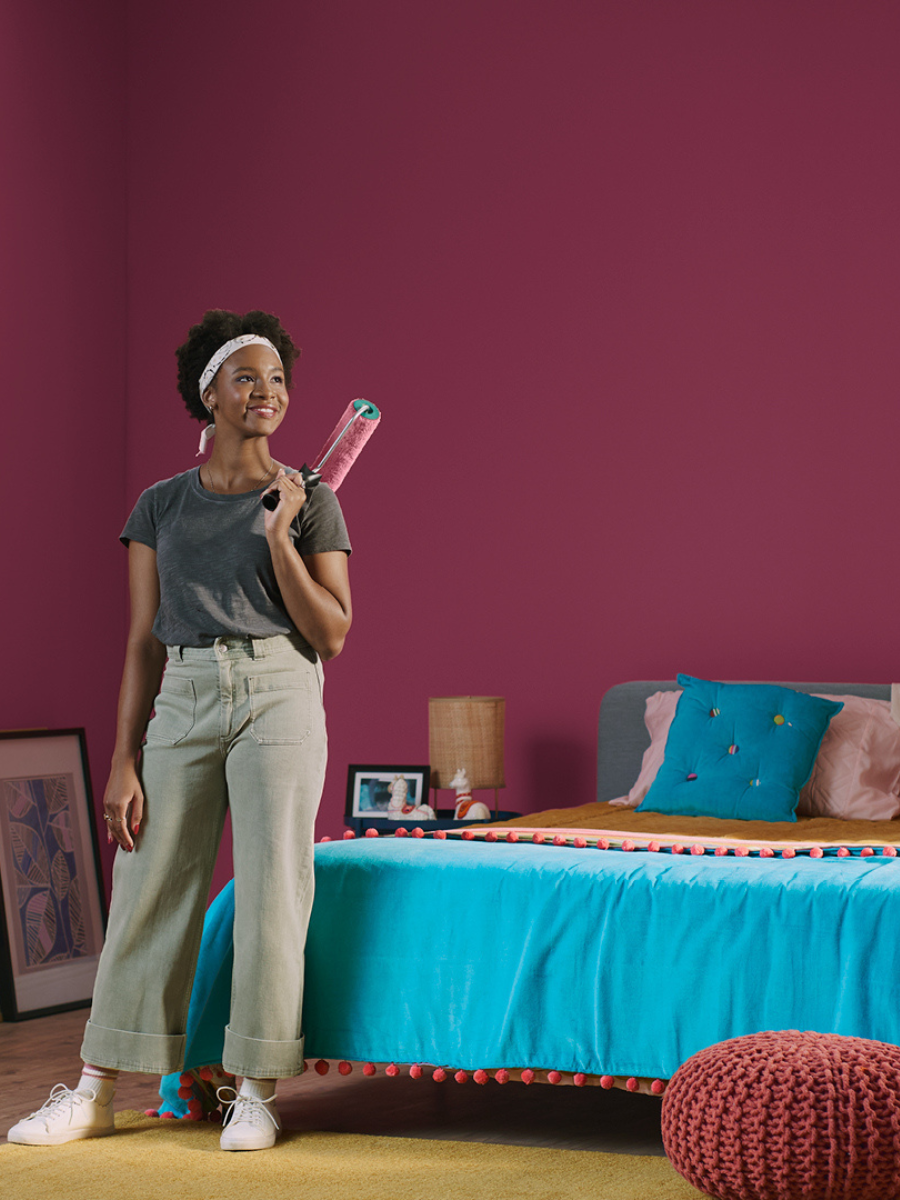 Go bold with a rich colour: Your bedroom is a very personal space, and therefore it should truly reflect your own unique style and vision. Don't be afraid to get creative and reach for a colour that may be a bit out of your comfort zone, or a shade that you may not have traditionally considered. It's not just paint, it's personal, and we want to make sure your one-of-a-kind personality is reflected within the space you'll be spending so much of your time in. Experiment with different colours and be sure to test them out on your walls to make sure they work well with your bedroom's natural light. The shade Winter Cherry™ from our Walls & Ceilings range (pictured above) is a luxurious deep berry that will bring elegance and sophistication, as well as some fun, to your bedroom walls. Our Walls & Ceilings range comes in Matt and Mid Sheen finishes and is 99% solvent free and made with Vegan Verified ingredients.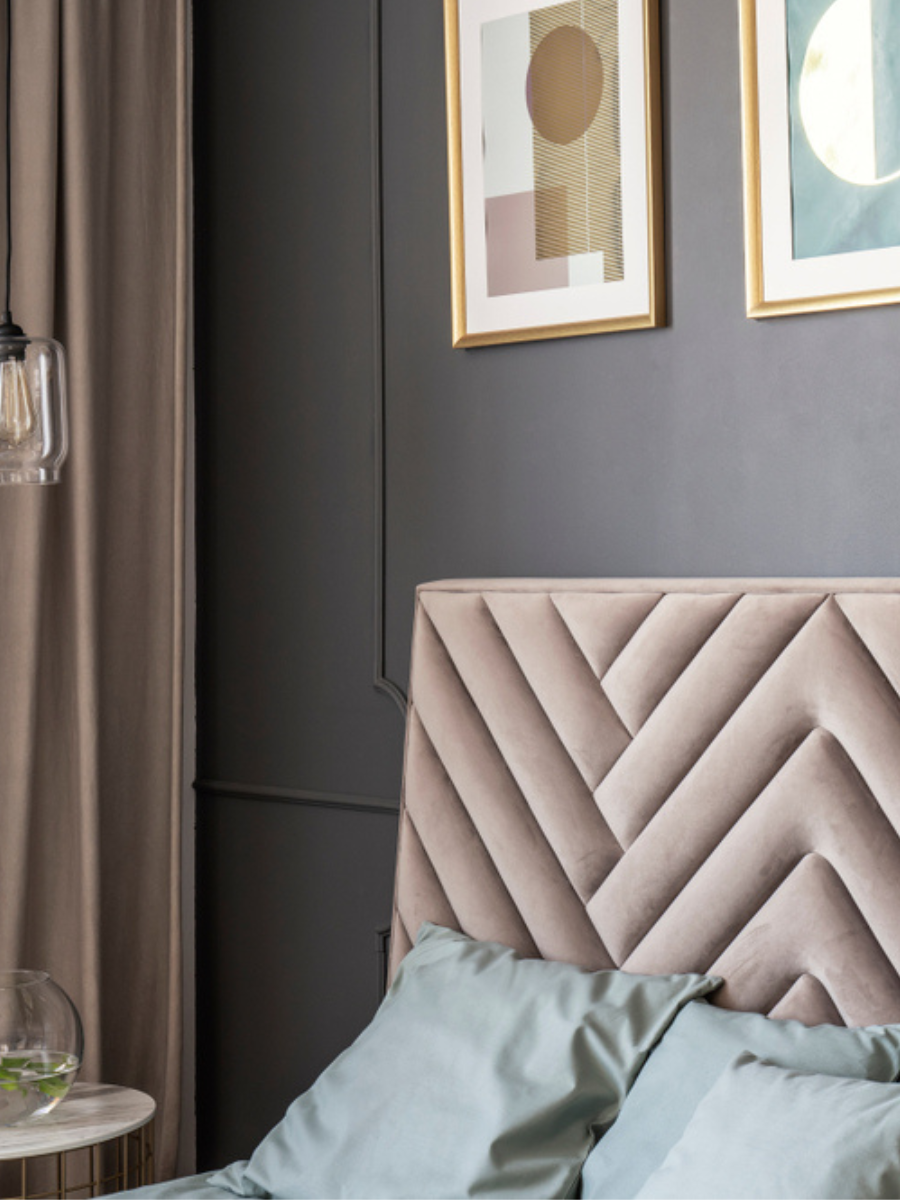 Use plush fabrics in your bedroom: Your bedroom should tempt you to relax and unwind, and using soft and sumptuous fabrics will help do just that. Choose fabrics that feel great on the skin and are perfect for cuddling up with. We love faux fur, silk, cashmere, velvet, and cotton for adding texture while delighting the senses. Incorporate these beautiful textiles through features such as curtains, rugs, cushions, sheets, covers, quilts, chairs, headboards, and blankets.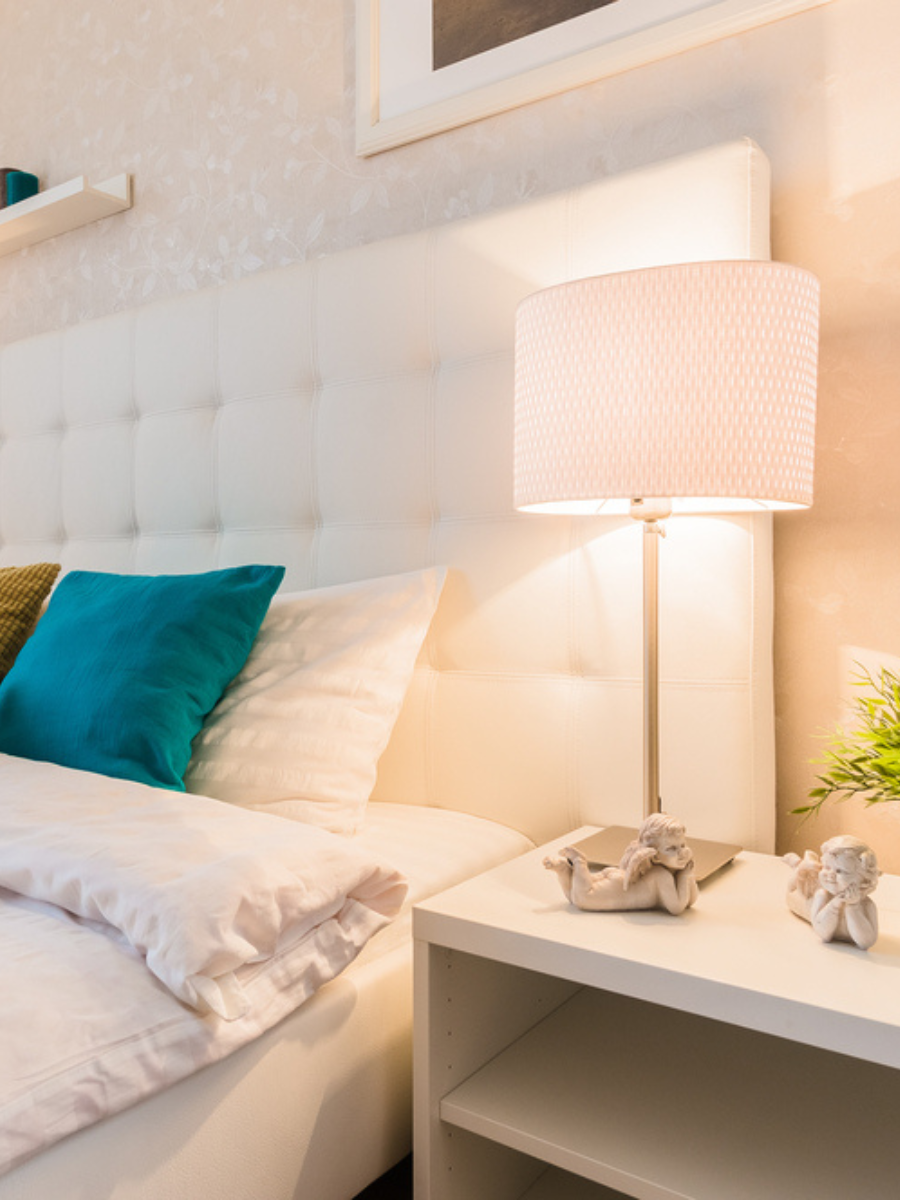 Set the mood with thoughtful lighting: Soft, warm lighting, placed strategically around the room will give the space a lovely glow that will help encourage relaxation.  Avoid harsh overhead lights and instead rely on lamps to gently illuminate key areas.
Ready to transform your bedroom? We recommend starting with the walls. Call into your local Crown Paints stockist to get all the tools you'll need to wow.