Back to Articles
Tips for creating a bright & beautiful nursery
Welcome baby in style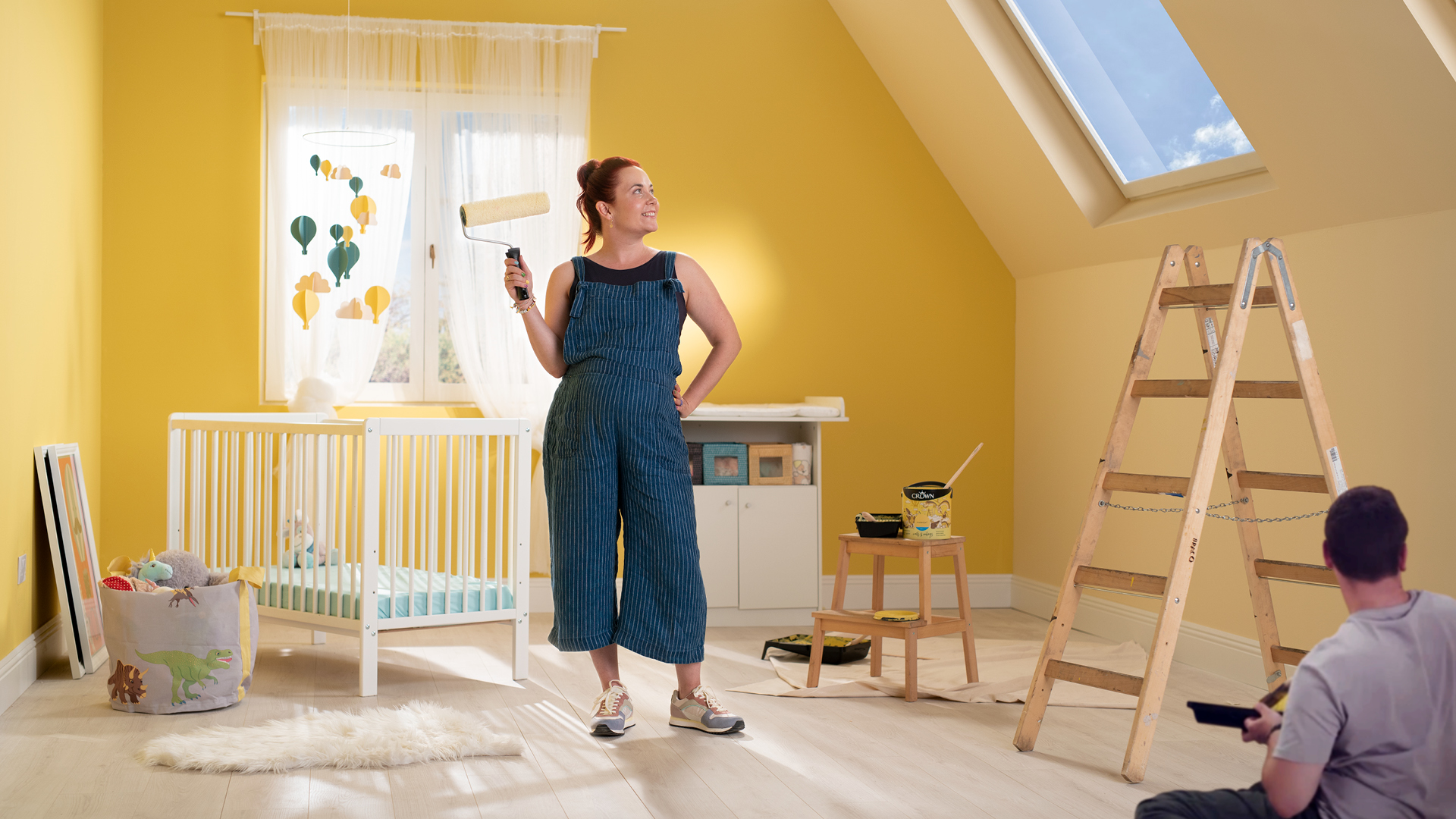 Nurseries are one of the most multifunctional rooms in the home. These special spaces should be optimised for your family's unique needs while also being a place for you all to enjoy. In the nursery, baby will learn, play, rest, feed, and grow. By using some thoughtful design techniques and harnessing the power of colour, you can easily create a safe and stylish sanctuary.
So whether you're expecting a new bundle of joy or simply want to upgrade your child's current nursery, read on to find our top tips for a bright & beautiful room.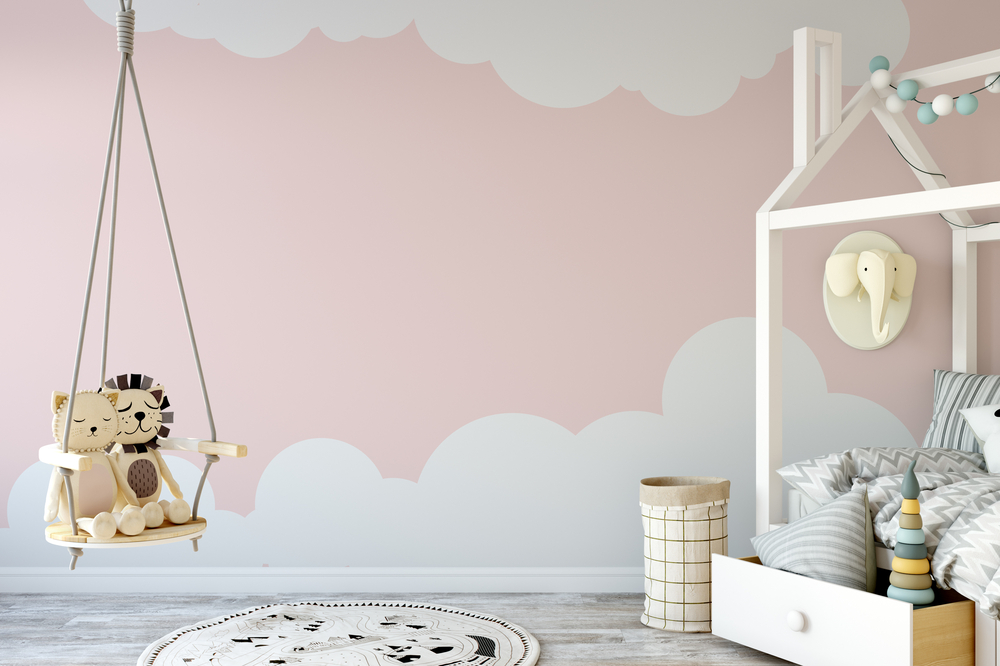 1. Expand the look of your nursery with lighter colours: Add brightness by choosing shades that reflect the light, therefore making the room feel more open and spacious. Whites traditionally always work well for this task, but when it comes to a nursery you may want to opt for more colour. The shade Sunrise from our Walls & Ceilings range is a soft yellow that will coat the room in a gentle golden glow. What's more, our Walls and Ceilings paints are made with Vegan Verified ingredients and include our unique breatheasy formulation that's 99% solvent free to reduce the risk of allergens. Other shades we love for this include: Pashmina, Mellow Sage, and Stepping Stone.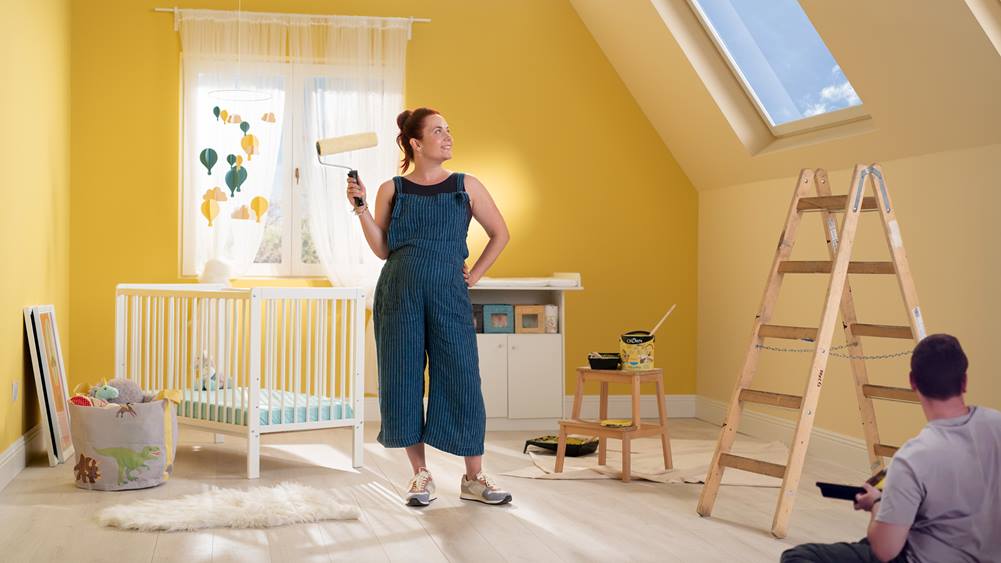 2. Incorporate bright and buoyant shades to add character and vibrancy: Little ones respond well to bold colours, and these types of shades have been proven to be preferred by children. According to an article in Psychology Today, "Primary colors appeal to children. Chromatic primary colors, red, green, yellow, and blue are especially appealing to young children." We recommend using the shade Mustard Jar (seen above) to inject a dose of sunshine into your nursery. This shade plays very well with others, and can be complemented with anything from a soft yellow or a dark charcoal for a more dramatic contrast. We also recommend the shades Fairy Dust, Botany Bay, and Powder Blue for delightful nursery walls.
3. Use colourful artwork: It's incredible the impact that art has on enhancing a space. Striking paintings, whimsical prints and playful illustrations will become charming focal pieces within the nursery and make the space not only more lively, but much more put together and considered. We also suggest hanging a large mirror in the nursery to help open up the area and give the appearance of a roomier space while reflecting light and colour for additional brightness.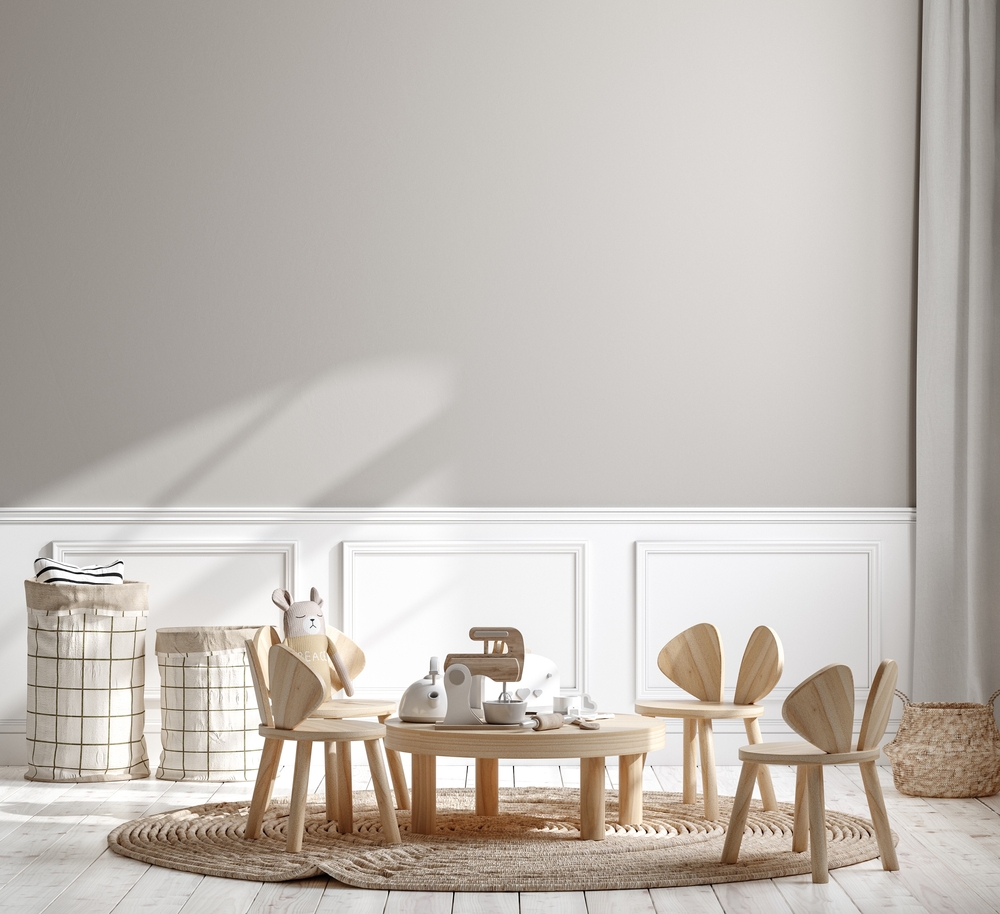 4. Choose light coloured flooring: Ensuring your nursery flooring is light will serve to welcome light, and therefore brightness into the nursery. If you're working with wooden floors, opt for lighter stains and if you're choosing carpeting, white, cream, or light grey shades work well. We love a well decorated floor as well, and rugs within the nursery can help to zone the room while giving you another opportunity to play with colour and pattern. If you have dark floors, light-coloured area rugs are a simple way to give your flooring a brighter look.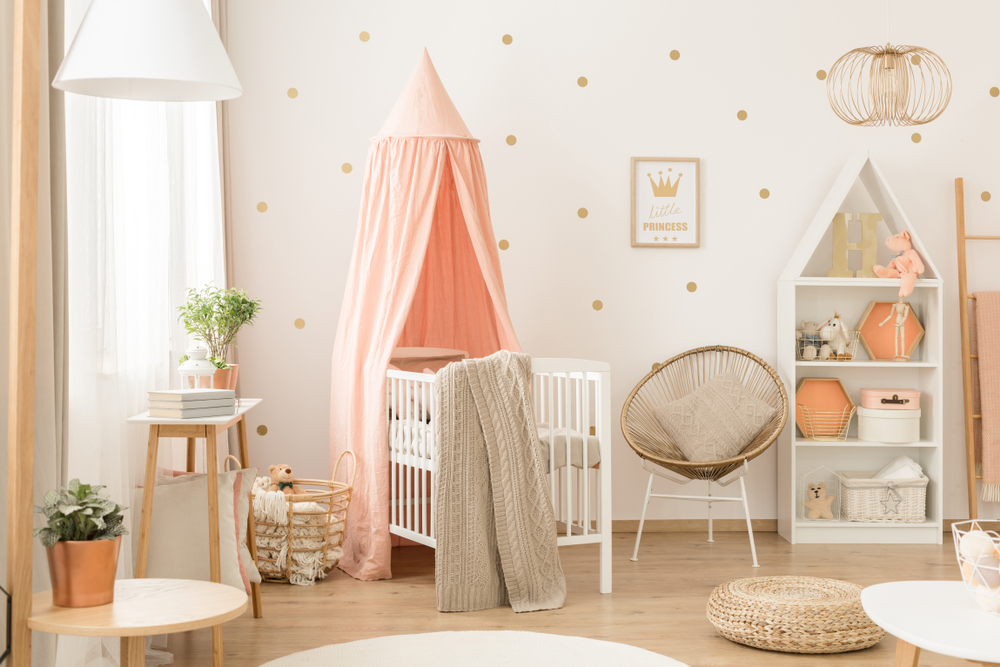 5. Decorate with indoor plants: Potted indoor plants are wonderful options to help create a peaceful aura in the nursery. Bringing some of the natural world indoors is also believed to have a very positive effect on human emotion. In fact, "a study conducted during pandemic stay-at-home orders, participants who had indoor plants experienced significantly fewer symptoms of depression and anxiety than those who did not. Being surrounded by houseplants led to feelings of "being away" from social or physical demands."
We're here to help you through all of life's special moments. After all, it's not just paint, it's personal. Call into your local Crown Paints Stockist for all the tools you'll need for your decorating journey.