Back to Articles
Five stunning colour trends to try in 2023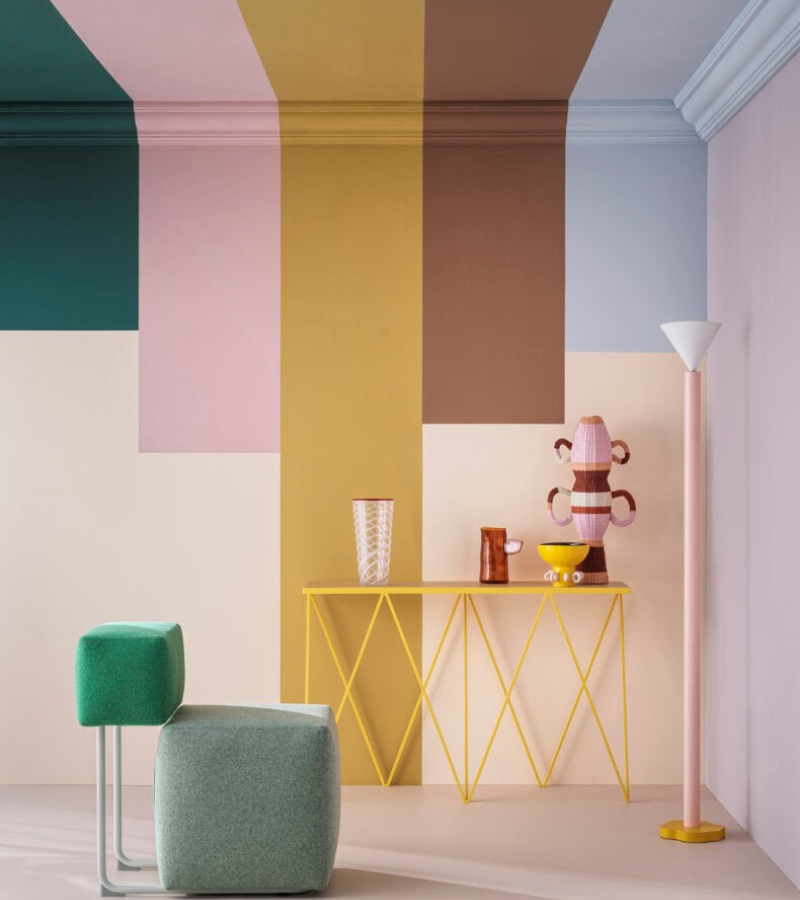 2023 has plenty of exciting trends in store for us. When it comes to interior design, there are loads of new colour trends to explore. Below, we'll discuss a selection of different shades that we're embracing this year, and why we'll be incorporating them into our homes over the next 12 months—and beyond!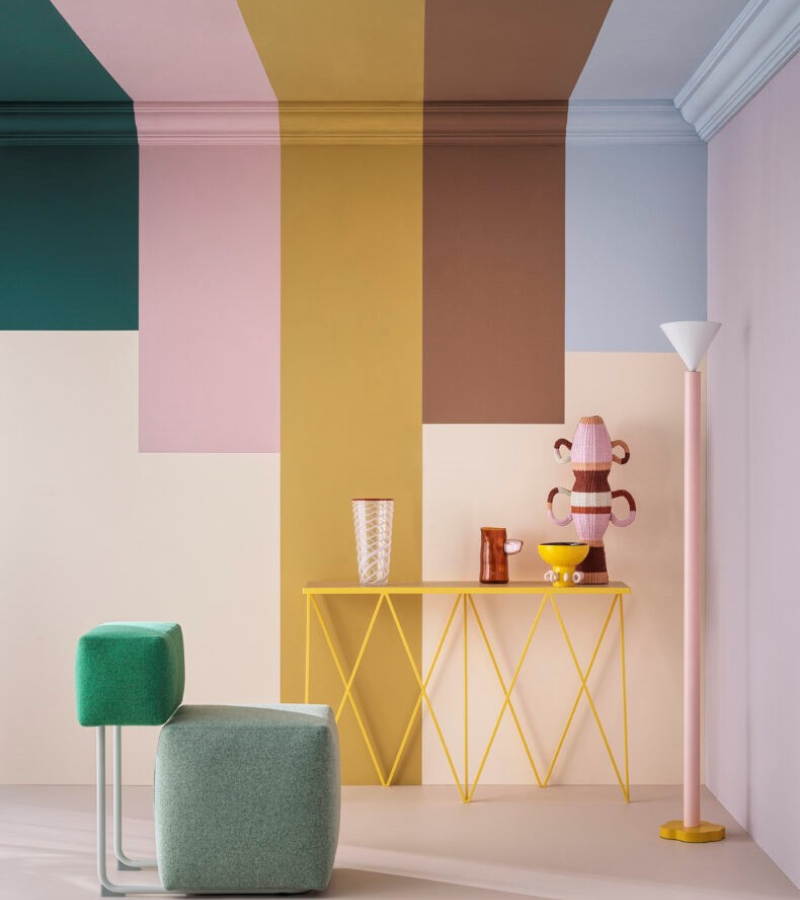 Joyful Pastels: Bright and buoyant, this trend is all about creating happy spaces that make you smile. For even more interest, we recommend arranging these colours into playful patterns, such as stripes or block patterns. Pair pastels with a more subdued shade to help tone and the look. This uplifting trend will make you feel as happy as a kid in a candy store, and is a veritable pick-n-mix for your eyes. Get the look with our shades Overjoyed, Stepping Stone, Fairy Dust, and Mellow Sage from our Walls & Ceilings range. Our Walls & Ceilings range is 99% solvent free and made with Vegan Verified ingredients.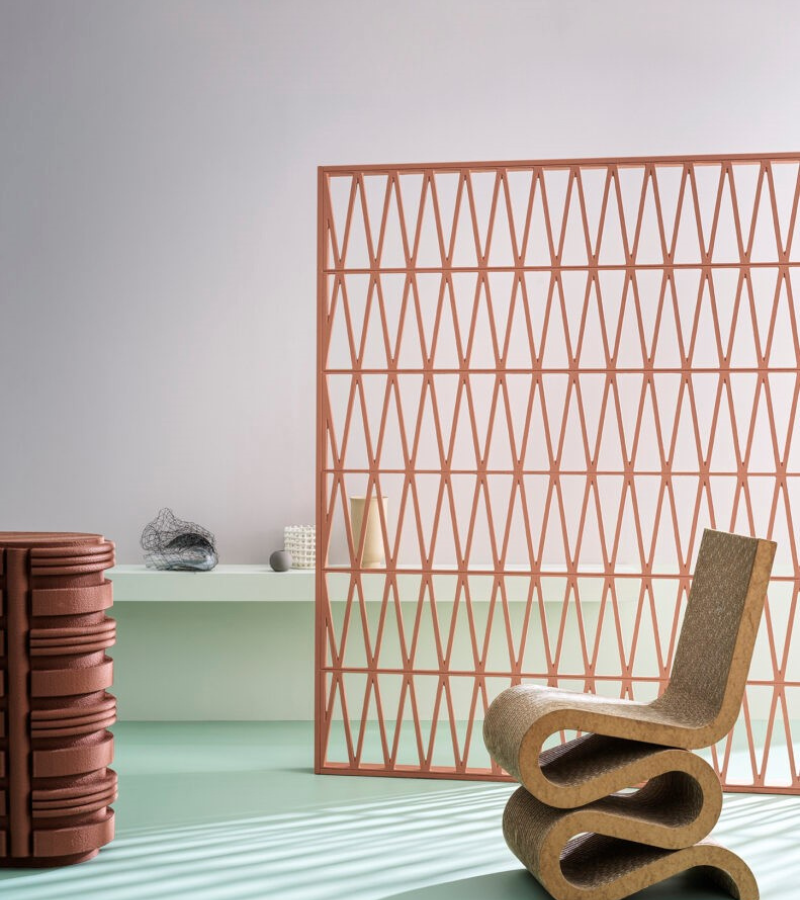 Earthy Browns: Nature-inspired browns continue to be on-trend for 2023, and they're not going anywhere soon. These rich shades will ground your interiors in the most delightful way. Taking inspiration from the world around us, this stunning palette is reminiscent of sun-baked clay, soft soil, and forest trees. Pair warm red-browns with hazy blues and greens (as seen above) for a stunning look. We especially love the shades Cushion Craze, Ceramic Kiln, One of a Kind, and Potted History.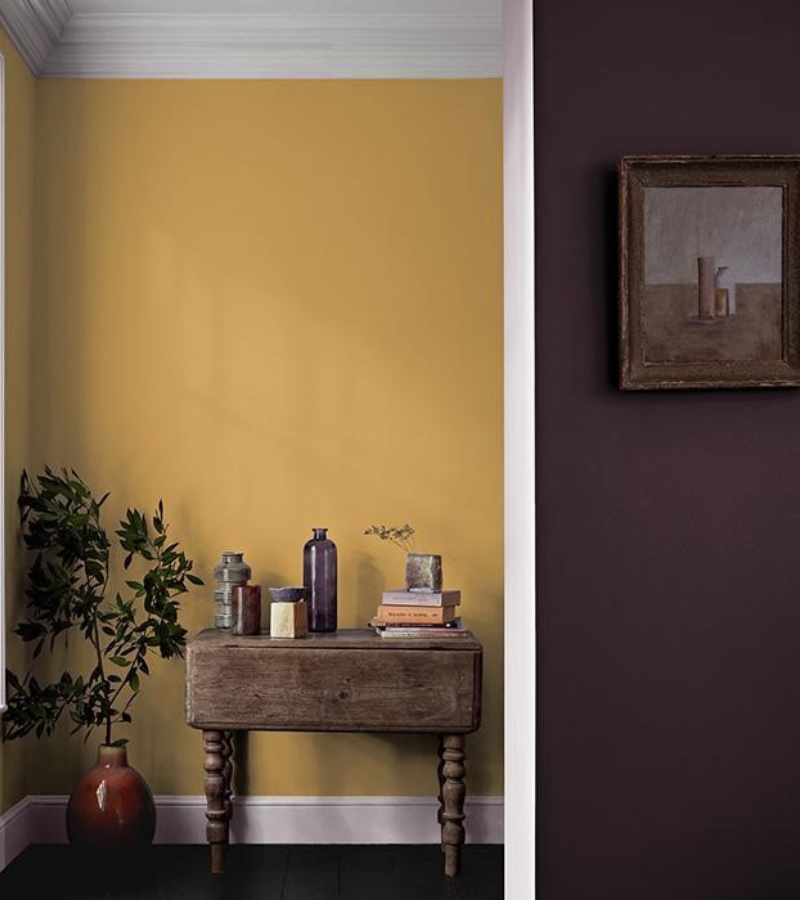 Warm yellows: Cheerful and inviting, yellow paint adds an instant and welcome dose of sunshine to your interiors. Yellows have been used in homes for centuries, and this classic shade is predicted to be especially popular over the coming years. Historic and harmonious, versatile yellow adds brightness to any space. Our shades Mustard Field, Yarn, Mustard Jar, and Overjoyed are all excellent options for warm and wonderful yellows.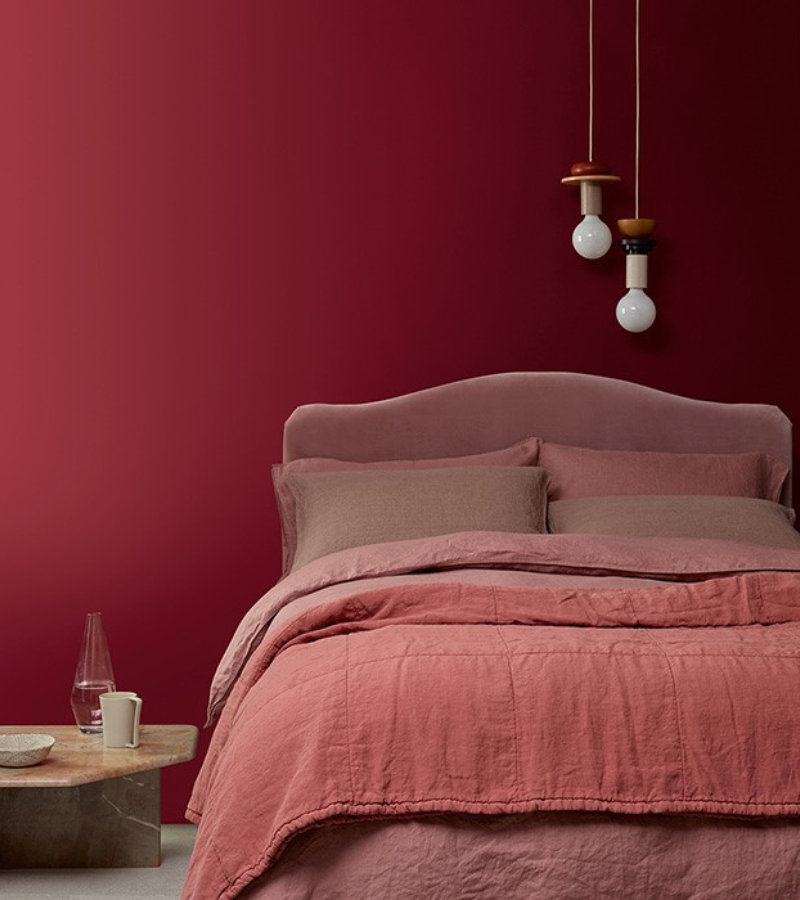 Bold reds: Red is having a resurgence, and we are here for it! From incredible corals to fiery crimsons, this charming colour is full of energy and vibrancy. Red works wonderfully as an accent colour, or can be used to across the entire room for a look that really makes a statement. Red is confident, radiant, and alluring. Our shades Tufted Kilim and Velvetine from our Elle Decoration range are perfect for creating a dreamy red oasis. Elle Decoration by Crown Paints is a durable interior emulsion, offering the perfect flat matt finish with endless protection for walls and woodwork.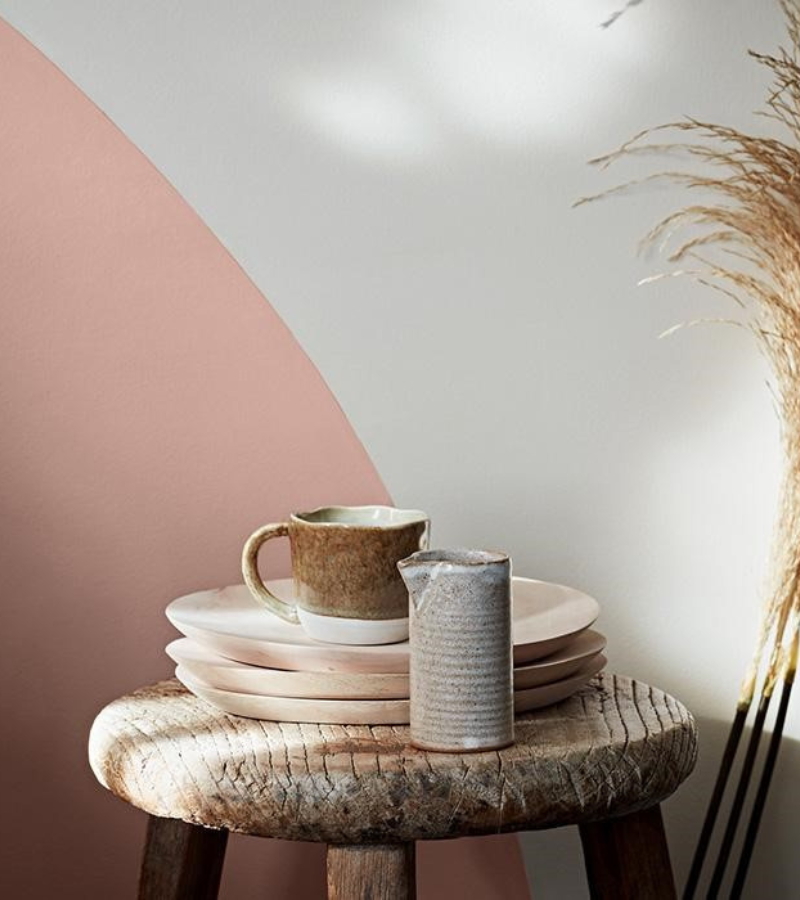 Neutral-leaning pinks: Neutral pinks will blend seamlessly with a variety of different design styles while giving your space a sweet rosy glow. Think of this colour palette as an update to the neutrals you know and love. Opt for shades that combine the best of both worlds: the ease of neutrals with the soft luster of pinks. Softly Does It, Music Box, Hand Crafted, and Powdered Clay will give you this trend.
Ready to update your walls and elevate your interiors? Call into your local Crown Paints Stockist for everything you need for your decorating journey!