Back to Articles
Our favourite bedroom shades
Featuring our Walls & Ceilings range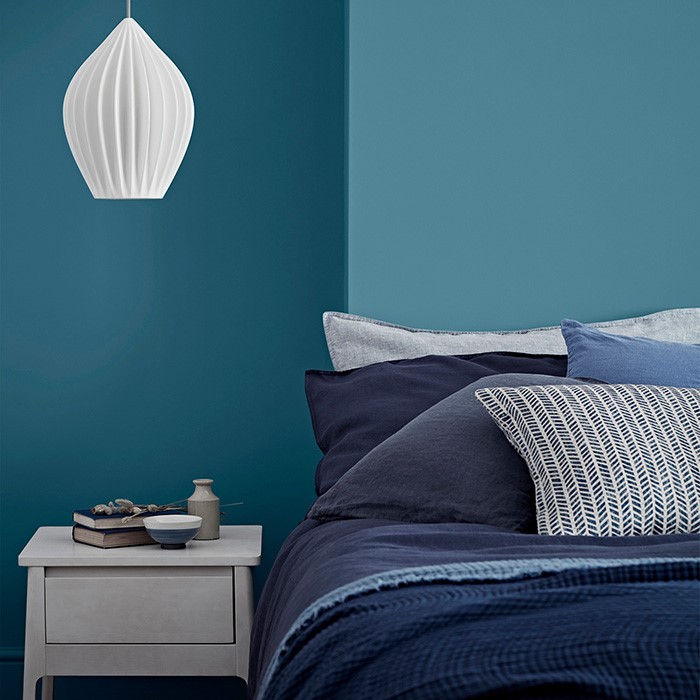 Choosing the perfect paint shade for your bedroom is a decision that will significantly influence environment of your space. Painting your bedroom involves more than just applying a new coat of paint; it's about creating an atmosphere that aligns with your personal style and preferences.
As you embark on this creative journey, you'll want to consider different factors such as the natural light that enters your bedroom, the size of the space, and the décor. Ask yourself what sort of feelings would you like your bedroom to evoke. Whether you're searching for a serene sanctuary in soft blues, a cosy cocoon with warm neutrals, or a vibrant burst of energetic hues for a lively touch, each brushstroke is a step towards creating a sanctuary to delight in each day.
Below, we'll cover some of our favourite bedroom shades from our Walls & Ceilings range. This range is 99% solvent free, made with Vegan Verified ingredients, and comes in two stunning finishes: Matt and Mid Sheen. Our Matt finish is a warm, low sheen emulsion that helps disguise wall imperfections. Our Mid Sheen finish is an elegant soft sheen that has the benefit of being scuff resistant and wipeable. Shop our Walls & Ceilings range here.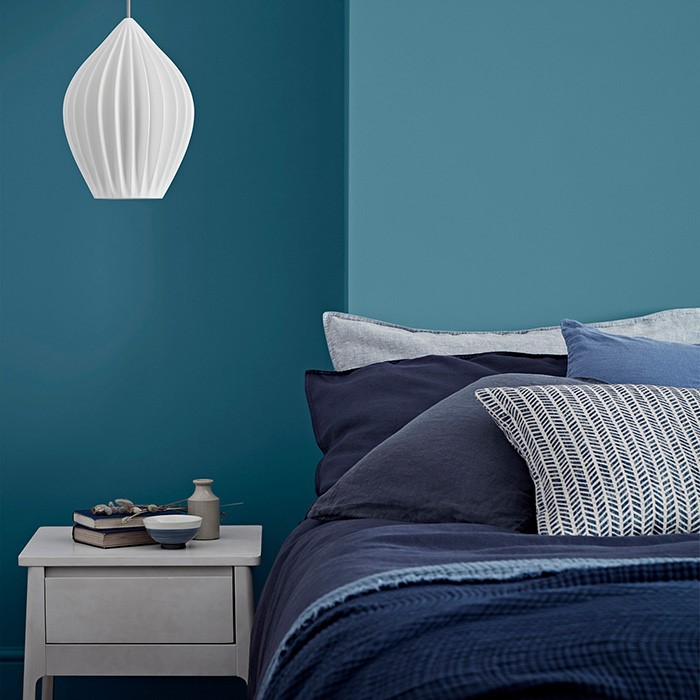 Teal: The shade teal blue combines blue and green to create a well balanced shade that evokes a sense of peace and relaxation, perfect for spaces where you want to kick back and unwind. Our shade Teal is ideal for a bedroom retreat, with soothing undertones creating a serene environment and its touch of vibrancy adding a beautiful dimension to any space. Teal blue can be easily incorporated with any design style, complementing both traditional and contemporary aesthetics. This shade also adapts seamlessly to various lighting conditions, ensuring a gorgeous finish throughout the day.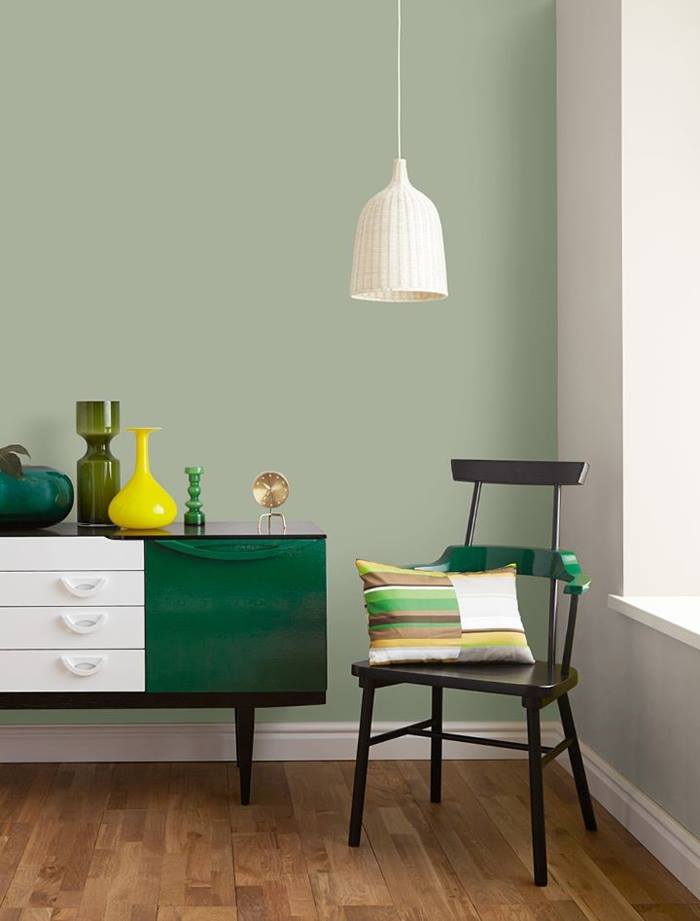 Mellow Sage: With its gentle, earthy demeanor, our shade Mellow Sage brings nature's harmony indoors, creating an atmosphere that inspires calmness and rejuvenation. This subtle yet sophisticated hue effortlessly blends with a variety of interior styles, from rustic farmhouse to minimalist modern, infusing a timeless elegance into any space. Mellow Sage's muted undertones emanate a sense of balance and tranquility, calling to mind images of lush gardens and serene landscapes.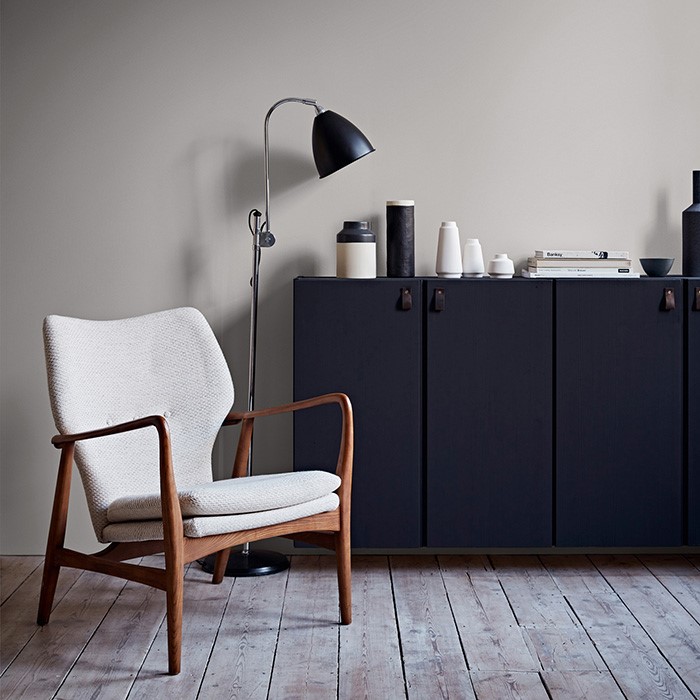 Cloud Burst: Our shade Cloud Burst is perfect for room where you'd like a sense of understated elegance as well as versatility. This soft grey embodies a timeless charm that effortlessly complements a range of interior design aesthetics. Its subtle neutrality serves as a dynamic canvas upon which you can experiment with a variety of décor, letting your personal style and creativity shine through. Whether basked in natural light or illuminated by warm artificial glow, soft grey walls evoke a sense of calm and balance.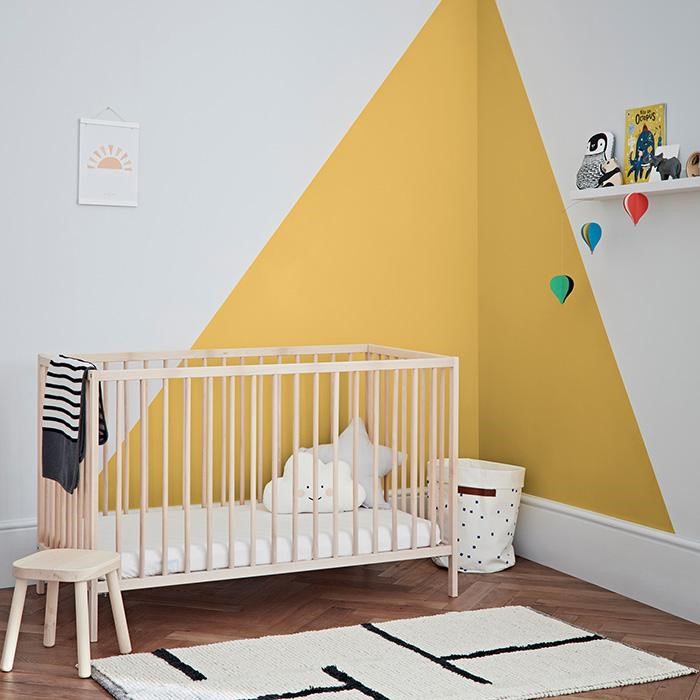 Mustard Jar: Infuse your bedroom with warmth and vibrance with our shade Mustard Jar. This bold and spirited hue has the power to instantly uplift your space, filling it energy and a sense of positivity. This paint shade does a great job of invigorating a space that might not get any natural light, turning any room into a bright and sunny sanctuary. Choosing Mustard Jar for your bedroom will result in an inviting space that beautifully showcases your more daring design tastes.
Ready to find your perfect bedroom shade? Our Walls & Ceiling range has you covered. Shop now on crownpaints.ie.