Back to Articles
Five kitchen trends for 2022
Upgrade the heart of your home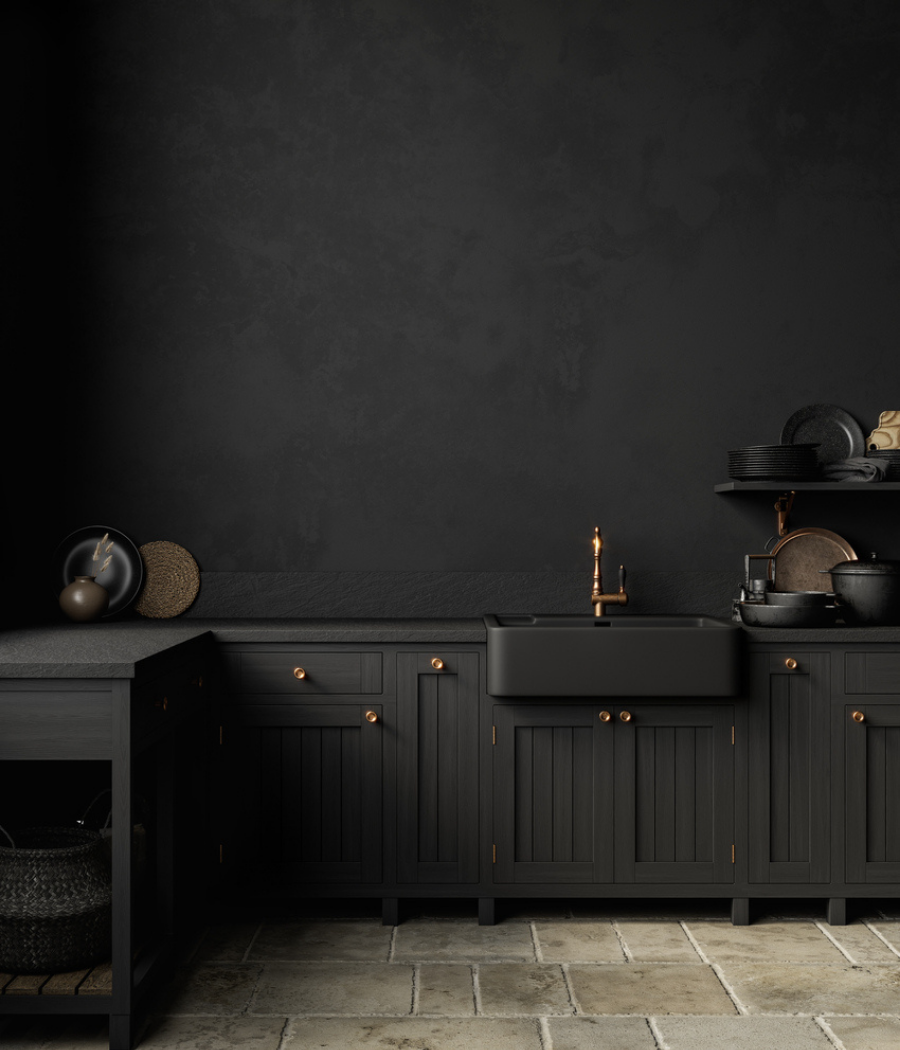 The kitchen is often called the heart of the home, and with good reason. It's where we prepare nourishment, sit and catch up after a busy day, congregate with visitors, or even just relax on our own with a comforting cup of tea and a good book. Lots of things happen in the kitchen, and it's therefore a room in the house that might deserve some additional TLC. Read on to find out our top five kitchen trends for 2022 that can make your home's heart even more special.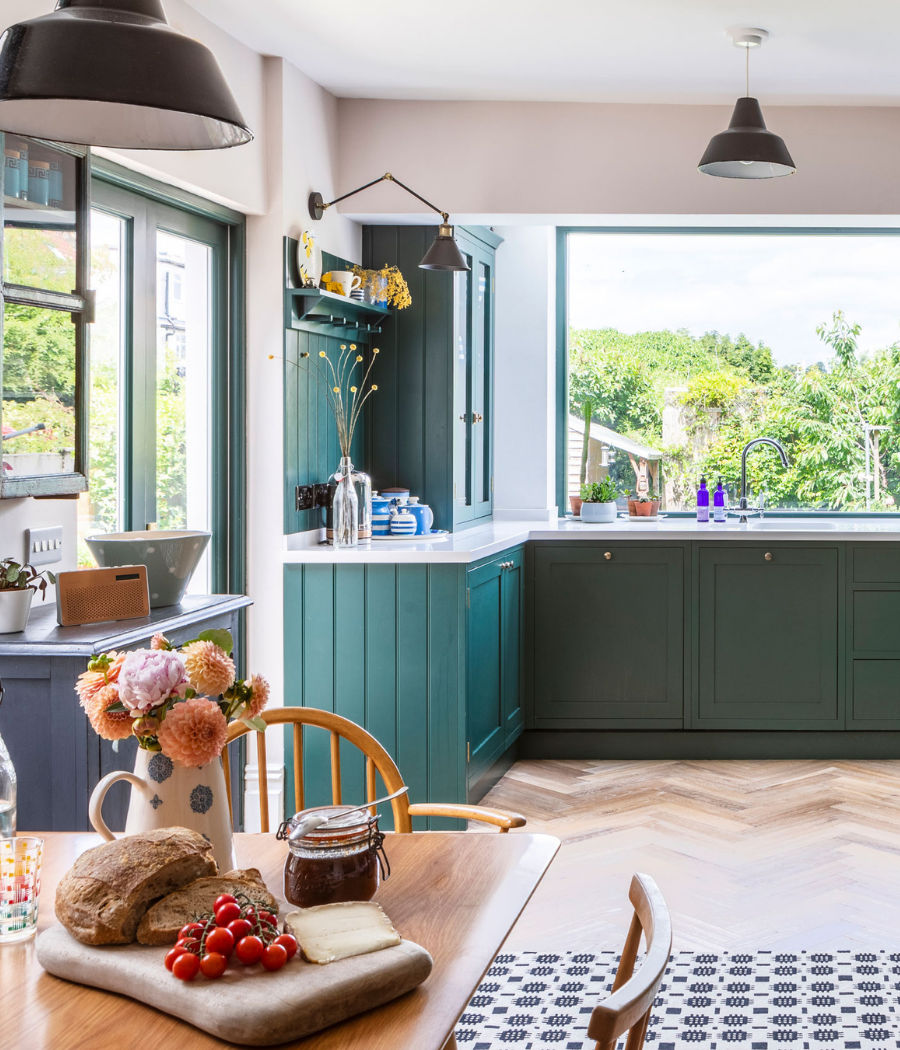 Image via Real Homes
Colourful cabinets: When it comes to your cabinetry, it's not one size fits all. Just like your walls, your cabinets deserve consideration when it comes to their colour. Add interest to your space with a cabinet colour that is all your own. A beautiful new cabinet colour will help make your kitchen look more polished as well as on-trend, and gives you yet another place to play with colour (and we all know how powerful colour can be). Best of all— you don't need new cabinets to partake in this trend— simply give your existing cabinets a fresh coat of paint. Stay fresh and tranquil with green cabinets, add brightness with happy yellow cabinets, get an understated yet powerful look with sophisticated deep blue navy colour— the possibilities are endless! If you can dream it, you can do it.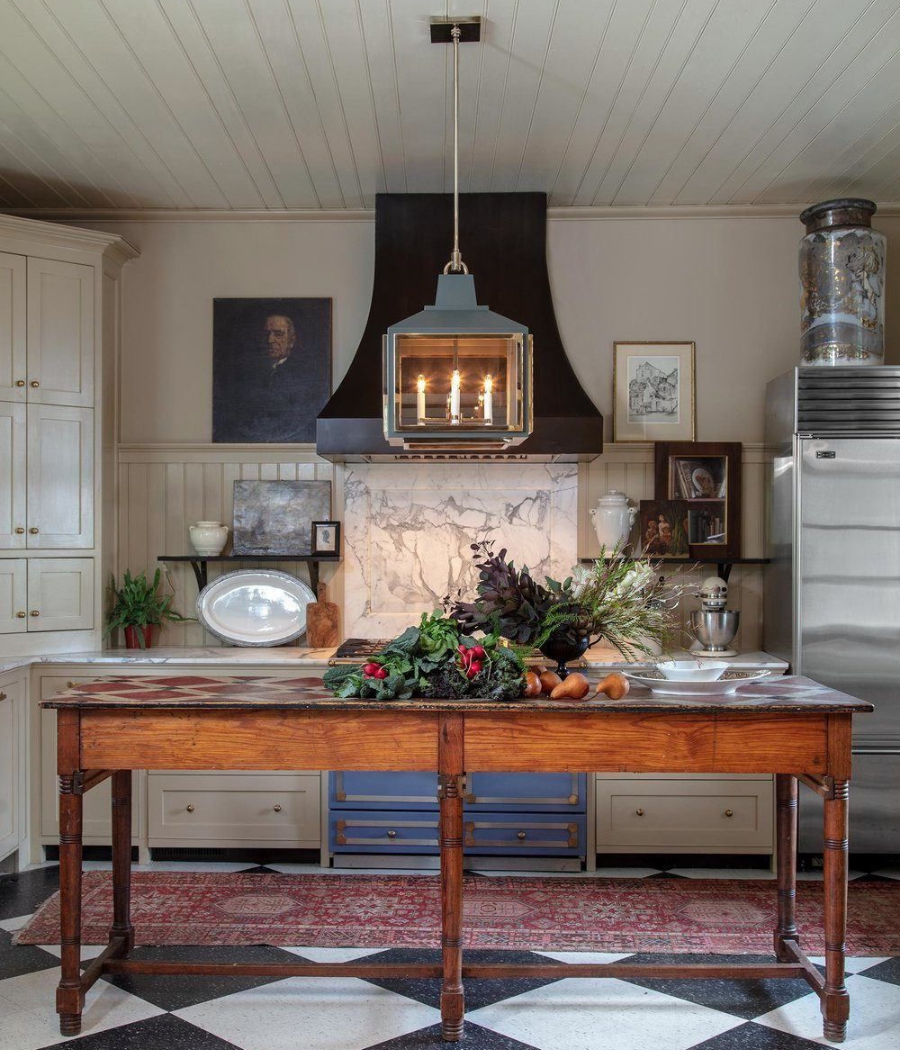 Image via Curated Interior
Patterned floors: We are seeing more and more designers look down when it comes to styling gorgeous kitchens. The humble floor, often overlooked when it comes to styling and trends, is having a major moment. For an updated wood flooring look, opt for contrasting tones, interesting marquetry or unique patterns. If you want to add colour, choose coloured tiles for you kitchen in a fun pattern such as checkerboard, harlequin, chevron, herringbone, Victorian-Inspired, etc. For a quick and easy update, you can get removable 'sticker' tiles to place on your existing floors— this is especially useful for renters— just make sure it won't damage the existing floors and will come off with ease.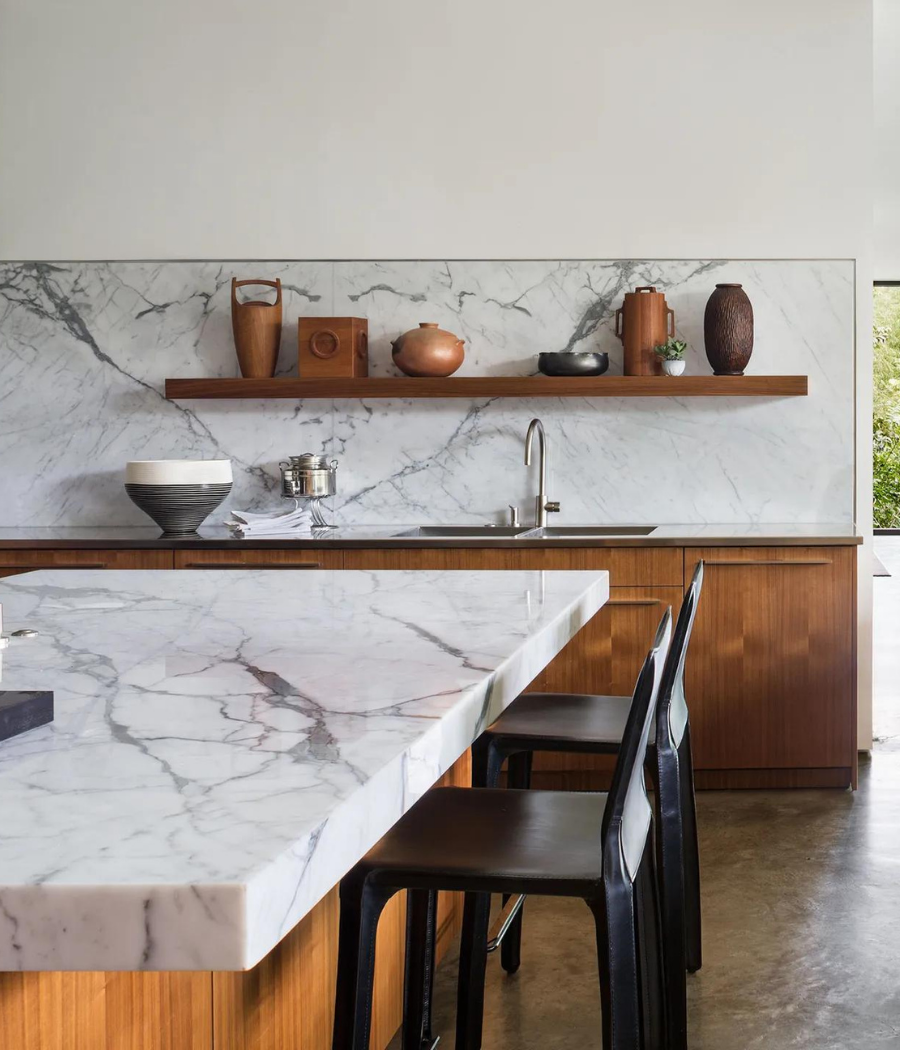 Image via Architectural Digest
Bold stones: Be prepared to see lots of bold-looking stones in kitchen design these next couple of years. Designers are embracing heavily veined marble and quartzites. Instead of the plain white stone we've become accustomed to, people are taking chances when it comes to their stone kitchen materials, opting for bolder choices that really make a statement. These stones are being used not only on countertops and island slabs, but as backsplashes as well. In addition to heavy veining of the stone, we're also seeing more of a play with colour— green stones, brown stones, red stones, in addition to your classic white and black.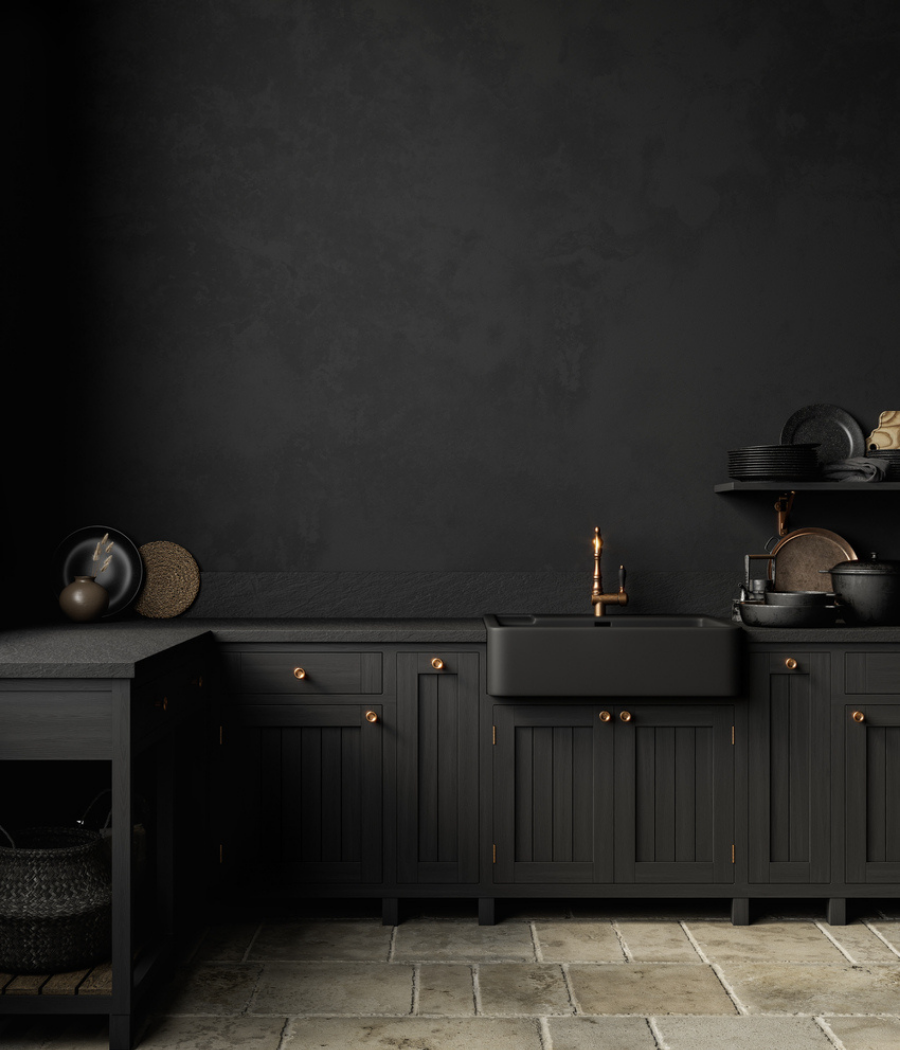 Black kitchens and/or black accents: Black is a big shade for kitchens this year, with lots of designers embracing the dark side in walls, cabinetry, and/or accents. If you want to make a bold statement, opt for black kitchen walls and black cabinetry— however, if you don't want to take the plunge— get the trend without any major commitment by adding black hardware and other accents to your kitchen. From sinks and spouts to handles and other fixtures, there's no shortage of ways you can incorporate this look. 
Image via The Spruce
Statement lighting: Design should be fun and your lighting is no exception! Light fixtures are a great place to add interest to your kitchen and will help to set the tone of your space. We are seeing lots of layered lighting in kitchens this year as well as linear lighting, but with pendants that pack a punch. Think large light fixtures, dangling statement pieces, patterned shades in unique materials, and shades that shine and glimmer beautifully thanks to their inner metallic coatings. Let the light in— but welcome it in style!
Ready to embrace these top five kitchen trends? Call into your local Crown paints stockist for everything you need to get started on your decorating journey. If you're looking for more inspiration, including our 2022 trends (and our Spring trends) head on over to our blog.